Davido, Chidinma, Others Champion New Nollywood Sound Tracks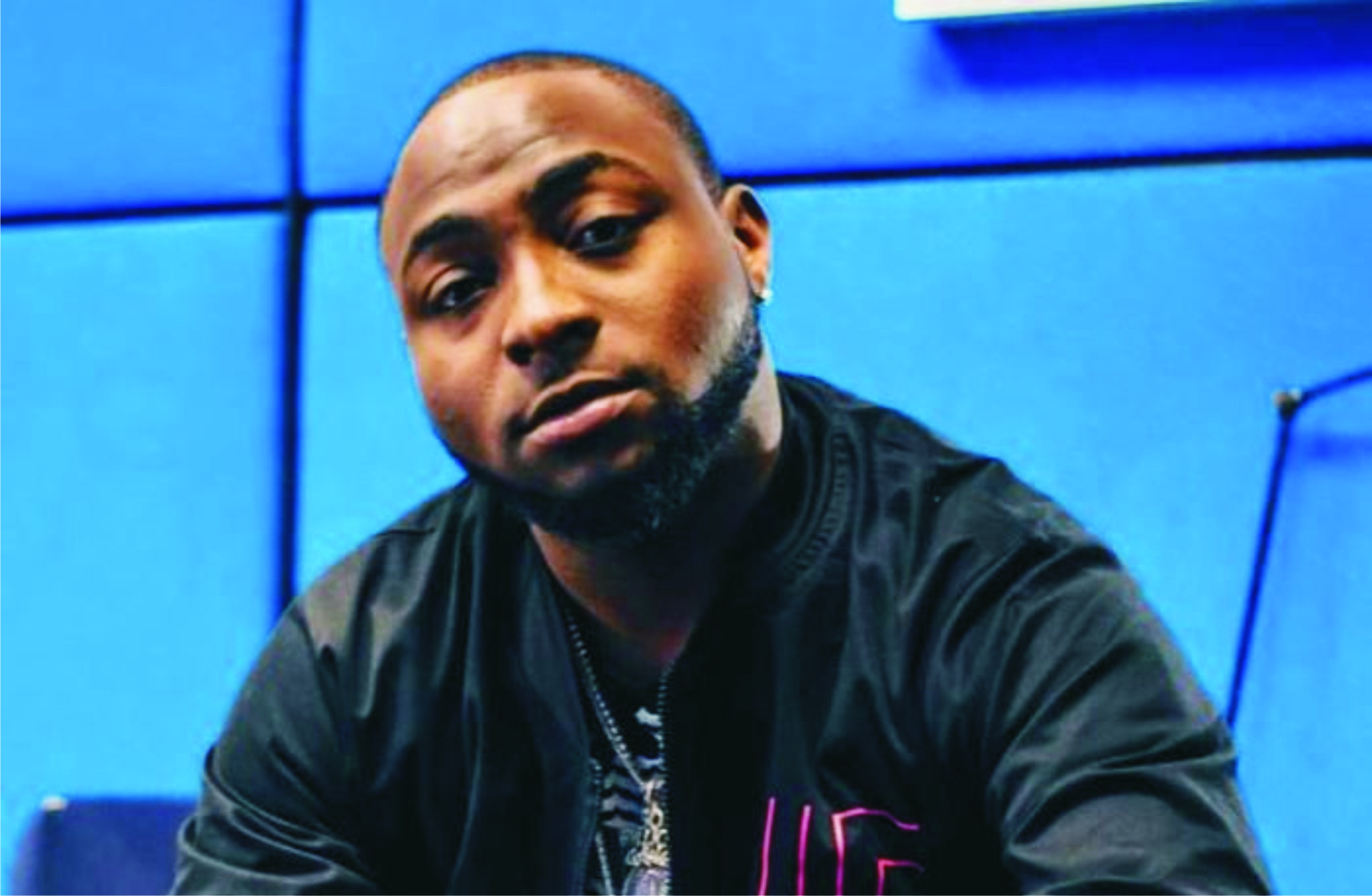 Soundtrack for Nollywood films have always been but after a while, the culture stopped for several reasons.
Larry Gaga, Davido, Chidinma, Vector are some of the music acts championing the new wave of soundtracks for Nollywood productions.
Since the turn of the year, Nollywood has seen an upturn in official soundtrack culture. Larry Gaga is also one of the driving factors in the relatively new niche.
Producers of 'Living In Bondage: Breaking Free' and 'MTV Shuga Naija' have teamed up with Larry Gaga to produce original soundtracks that can be additional sources of revenue for the respective TV productions. MTV Shuga is known to have produced each season with a soundtrack and music acts like Ice Prince, KCee, Seyi Shay and J Martins have appeared on soundtrack of the youth oriented TV series.
Larry Gaga is taking the lead in 2019 as he's working with Davido for'Living In Bondage: Breaking Free', the highly anticipated sequel to 90s hit, 'Living in Bondage,' and also with Vector on MTV Shuga Naija 4.
Tunde Kelani, Kingsley Ogoro were some of the leading filmmakers, who ensured they had a soundtrack for their big films in the 90s. [Channels TV]
This follows the template of Hollywood to create original soundtracks that are unique to the film they are meant to support.
This way, the budget is adequately spent and revenue streams can be generated. As in Hollywood movies like 'Birth of a Nation,' the soundtracks are not even played in the movie. As a result, in that clime, movie soundtracks generate tens of millions of dollars and platinum certifications – for moving one million units in equivalence of albums sales.
Sadly, Nollywood doesn't have that structure. Selling movies and music is already a chore. Artists have to scramble for streaming/sales revenue from their music. That is after paying PROs and composers first. This is because the Nigerian clime is not healthy for music sales at this time. Thus, Nollywood producers have rarely explored the idea of independent original movie soundtracks.
From the days of popular soap operas like Papa Ajasco, Super Story, Palace, Everyday People, Family Circle and others, there were theme songs. These theme songs are popular with their audience. However, they were not the true test of original soundtracks.
A genuine original soundtrack has to be a set of specially composed songs for a movie. Nollywood definitely saw a lot of that in the 80's and 90's, but not until the late 90's and the 2000s did original soundtracks have a home in Nollywood. Producers like Late Hubert Ogunde, Tade Ogidan, Tunde Kelani, Kingsley Ogoro and so forth worked with music professionals to craft original songs for their films.
During this period, singers like Mike Nliam, Stanley Okoria, Sammie Okposo, Sola Allyson-Obaniyi and recently Tope Alabi worked with the movie directors and producers to lend their singing abilities to their stories. Their voices became synonymous with the home video era. As they became brands, their sounds also found a place in people's hearts. However, even with all these stars, most Nigerian producers never film produced independent albums from their movies.
Some of the few who created original soundtracks independent of movies are Tade Ogidan for 'Madam Dearest,' and Bimbo Oshin for 'Eji Owuro'. However, most people simply ignored this avenue to add some notoriety and impact to their movies. OSTs are also a source of additional funds for movies.
Well, a combination of factors the first of those factors is a problem of funding. A few years ago, E.TV Africa used to do a jingle every quarter of an hour. It was frustrating, but it gave us a few facts. One of those facts is that Nollywood movies were made with an estimated $10,000 and under. At the time, $10,000 was between one million Naira and N1.5 million.
Running on such a shoestring, you cannot then afford to expend energy on music that might or might not sell. Sometimes, like with 'Eji Owuro,' and Sola Allyson-Obaniyi, the music requires little push to take off, but a lot of times, the music requires great sound, production, mixing and marketing. Those require funds and Nollywood cannot afford it.
This is aided by how dysfunctional the Nigerian music industry is. Record sales are a very unreliable means of revenue generation. It's already hard enough to sell movies, producers didn't want to add the additional stress of music when revenue is far from guaranteed.
In other cases too, ignorance played a role. A lot of producers with good, marketable music didn't just realize that their music can be marketed. One of such examples is 'Oyato,' the 2000's socio-political flick that starred Tony Umez, Omotola Jalade-Ekeinde. The music on that movie was so good, yet it was never marketed independently of the film. Same is applicable to 'Koto Aiye' and 'Koto Orun', some of the many productions by late actor and producer, Alhaji Yekini Ajileye.
Artiste Decries  High Cost Of Music Production
A  Port Harcourt based artiste  and song writer Reginald  Bekinbo  popularly known as JahReigns has lamented the high cost of music production in Rivers State.
Bekinbo who  is also the acting chairman of  the Performing Musicians Employers Association  Of Nigeria (PMAN) Rivers Chapter made this known in an interview with The Tide Entertainment yesterday.
According to him, the cost of music production in the State is becoming alarming.
He explained that  for one to get a music done you will have to pay twenty-five thousand naira (#25,000) for a track and pay an extra amount for fuel where there is  no power, saying  that   this does not get the work done, as  the 25,000  fee covers the voiceover only.
" It is quite disheartening  that  you pay such an amount for just a track's voiceover, then you take to another Studio for the Mix and master of the song, which would cost you not less than #20'000 for upcoming artistes at my level. It does not end there each time you go for mixing you have to buy fuel for the mixer which does not include promotion and videoing of the song,"  he  lamented.
He said that as an artiste, he also has a clothing store just to support his career, saying most singers have chosen the brain drain for themselves and you can not blame them because it is difficult to excel as an Artiste here in the State.
" It is clear why people go to Lagos to establish their career. Just imagine a situation where someone heard my song and wanted to meet me and some other person told him that if he wanted to see me he should come to Victoria Street, the young man said he thought l should be in Lagos and they eventually found me at Victoria Street in Port Harcourt. Where l have my clothing  store. What could be more degrading? Situation like that devalues your person  as an Artiste, l mean, it depreciates your worth," he added.
Bekinbo who recently released a video on one of his singles titled "Ngwanu"  said that though the video has not been played in a cable station,  could be downloaded from the internet, noting that the cost of shooting and promoting a video or song is alarming.
" It is not easy at all,, I met the cable guy and he said that for  International and Local  promo for the video  is eight hundred and fifty naira(850,000) while for local, here   would cost me four hundred and fifty naira(450.000).
I am yet to afford the fee. If you go to Redem  Station to play your audio you will pay not less than two hundred naira, so what we do is to befriend DJ's and in a studio you have up to three DJ's you will give them  #20,000 and then,  make sure to send them callcard at least three times in a month.
He said that if well-meaning individuals in the State would do well to extend helping hand or support the music industry it will go a long way to motivating Artistes in the State.
He however mentioned king of Okochiri, Kingdom, His Royal Father Ateke Tom as an individual and Gravings Records as  an organization that have been supportive, saying that each time they to perform for them they made sure to at least take care of them.
" If the needed motivation is given l tell you, with a million naira we could realize five Million in three months,"  he assured.
By: Nancy  Briggs
Pheelz, BNXN, Others Make FIFA 23 Soundtrack
Pheelz's 'Finesse' featuring BNXN FKA Buju and Bad Boy Timz's 'Skelele' featuring Olamide, Seun Kuti's Ku ku Kee Me ft. American rapper Black Thought as well as 2022 Qatar Official world cup song, Hayya Hayya (Better Together) by Davido ft. Trinidad Cardona, & Aisha have been included in the soundtrack for FIFA 23 console game.
The full FIFA 23 soundtrack has been officially confirmed by EA, with over five hours of music in the game in total across its different modes.
The  Tide Entertainment reports that the Afrobeats stars will join a long list of other artists spread across the world to make up the Soundtrack of one of the highest-selling video games.
Fireboy DML's 'Scatter' and Rema's 'Beamer featured on EA Sports, Fifa 21 official soundtrack.
Introducing the FIFA23 Soundtrack.
Featuring over 100 songs from artists representing 34 countries. Listen now on Spotify.
The VOLTA soundtracks were introduced from FIFA 20. The songs on that mode drive street action with the latest and greatest in grime, electronic, and hip-hop.
With artists including Labrinth, Role Model, and Odesza, the full list of songs in FIFA 23 is something of an eclectic mix.
These customised kits – which are designed to personify each artists' personality – will be available for players to unlock through certain objectives from 27th September when early access for the game mode launches.
Pheelz and others also designed Custom FUT kits for FIFA 23.
In a press release on Thursday, EA teased: "The carefully curated mixture of hip hop, alternative, electronic dance and pop music transports players directly into the game of street football."
Artists such as Jack Harlow, ROSALIA, Pheelz and Central Cee have also played a bigger part in the game, designing their own FIFA Ultimate Team kits.
FIFA 23 was released worldwide on PlayStation 5, Xbox Series X|S, PC, Stadia, PS4, and Xbox One on /
Afrobeats Category May Soon Be Added To The Grammy Awards
The Chief Executive Officer (CEO) of Recording Academy, Mr Harvey Mason Junior has disclosed in a press conference in Ghana that the institution is considering the addition of an Afrobeats category to next year's 65th Annual Grammy Awards.
The Tide Entertainment Reports that TurnTable Charts, a Nigerian chart analytics platform and magazine, tweeted a segment of the conference captured on video, in which Mason says he and other Recording Academy brass "just had a meeting literally about six or seven days ago with leaders from the Afrobeats community" to discuss the potential move.
"We had a virtual listening session where we heard from Afrobeats creators and just talked about 'What are the different subgenres? What are the needs? What are the desires?,'" he adds. "And my goal is to represent all genres of music, including Afrobeats, at the Grammys." he said.
Mason makes it clear in the video, however, that the decision is far from final.
"I don't decide categories," he explains.
"The categories are decided by proposals submitted by members.
"The members can say 'Harvey, I want an Afrobeat category…' So that process has started now. I think the listening session last week was very important, very valuable, and a step towards that path."
The Recording Academy is now considering an Afrobeats category at the annual Grammys ceremony .
Harvey Manson Jr., the CEO of The Academy, revealed in an interview with the press in Ghana over the weekend.
The Afrobeat music genre was established by the legendary Fela Anikulapo-Kuti in the late 1960s and early 70s, however, it gained international appeal in the late 2010s due to the influence of the genre's flag bearers- Wizkid, Burna Boy and Davido.
It has become one of the most influential genres across Africa and the rest of the world.