USAID To Boost Agribusiness With $50m In C'River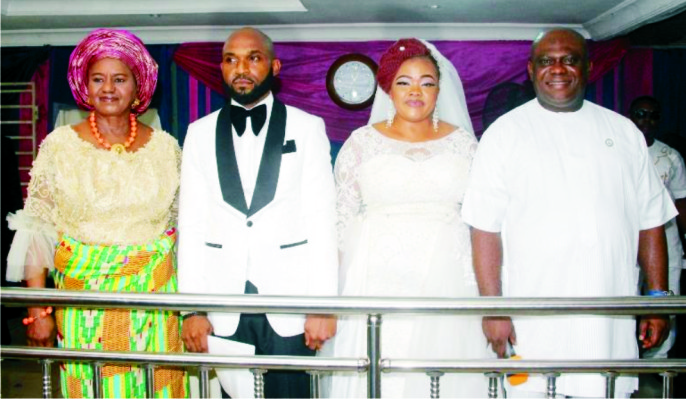 Not less than fifty million dollars is earmarked to be spent by the United State Agency for International Development USAID, for the promotion of agribusiness investment activity in Cross River State. Chief of Party (COP) of the USAID 'Feed The Future' FTF, funded Nigeria in Agribusiness Investment Activity, Dr. Adam Saffer disclosed this while speaking with newsmen shortly after speaking at the
Nigeria Agribusiness Finance and Investment Summit held in Calabar. Saffer who spoke on the theme; Challenges, Opportunities/ Solutions, in a Public Private Dialogue, averred that the stated amount will come into the state in form of technical assistance to assist players of the sector witness a breakthrough in their businesses.
On the issue of investment promotion, Saffer maintained that goodwill will help to catalyse new agribusiness investments, adding that agribusiness investment activity will improve the investment readiness of agribusiness, supports enterprises with domestic and international investors.
"Through a demand- driven, private sector-led value chain approach, this component directly supports agribusiness with technical assistance in areas such as improving product quality and identifying investment opportunities.
"With the project, players of agribusiness can be rest assure of getting business development services, with support in strategic partnership, strengthened market linkages and competiveness of small holder farmers to take advantage of emerging investment opportunities. "We want them to have an attitudinal change and see agriculture as a business rather than seeing it as subsistence.
The money which I am talking about isn't in my pocket, "If such amount is to be given to the players of the industry in cash, it will be like giving fish to people to eat rather than teaching them how to catch fish.
The money is resting with the banks, with the investors, with the government, federal and state governments. "Our job is far more valuable than giving a few grants. Our job is to put together this players and convince the banks and investors that these are good investments, support the investments to make sure that there are delivered".
He said,"We are going to bring in experts from World Street and investment bankers to look at our plans and perhaps figure out different ways and suggest to state government maybe two or three different methods to get fund on domestic investment into this factories".
He enumerated the organization's objectives to include improving agribusiness enabling environment, expanding access to agribusiness Finance and facilitating agribusiness investment.
The MD enumerated states that will get technical assistance to thrive in agribusiness in Nigeria to include Benue, Cross River, Delta, Ebonyi, Kaduna, Kebbi and Niger, across five value chains of aquaculture, cowpea, maize, rice, and soybean stressing that his organization is ready to go extra mile to ensure that it attracts investors from international market to invest in the state to assist agribusiness witness a boom.
He said, "We know government alone cannot run any business, because government is not good at that. "We are bringing experts of international repute from investment banks
to look at our plans and perhaps figure out different ways and suggest to state government maybe two or three different methods to get fund on domestic investment into this factories".
"We are working with public and private Sector partners, including agribusiness, financial institutions, investment groups and business development services providers to facilitate greater engagement with MSMEs and potential agro-entrepreneurs in their value chain", he stressed.
He urged farmers in agribusiness to collaborate with one another in order to place themselves on vantage positions that will assist them access aides or negotiate inputs when need be.
Friday Nwagbara, Calabar
Oborevwori Charges Electoral Umpires On Free, Fair, Credible Elections
Governor Sheriff Oborevwori of Delta State has charged electoral umpires to ensure free, fair, transparent, and credible elections that will generally reflect the will of the people.
The Governor gave the charge while swearing-in the Chairman and members of the Delta State Independent Electoral Commission (DSIEC) on Monday in Asaba.
He said Nigerians from all walks of life were desirous of an electoral process where the will of the people would prevail.
Those sworn-in were Dr Jerry Agbaike as Chairman, Mr James Umukoro, Mr Friday Seimode, Mrs Light Diden, Mr Imasua Azogbulem, Mr Chris Onwuma, and Chief Frank Oru as members.
The Governor also swore in the Chairman and members of the Delta State Local Government Service Commission with Mr Joseph Otirhue as Chairman, while Mr. Anslem Nwokenye, Dame Minnie Igbrude, and Philomena Ededey are members.
Also, the Governor swore in Dr Austin Obidi as Chairman, and Dr Isaac Akpoveta as Director-General for the Delta State Contributory Health Commission.
He said the primary responsibility of (DSIEC) is to organize, undertake, and supervise all elections at local government councils within the state in accordance with the Constitution of the Federal Republic of Nigeria 1999 (as ammended).
He said members of the Commission were carefully selected to reflect the values of probity, accountability, and strength of character that they should possess.
Oborevwori urged members of the Commission to ensure that the will of voters prevails at all times in all elections they will organise.
He said: "It goes without saying that Nigerians from all walks of life are desirous of an electoral process where the will of the people will prevail. And the people of Delta are no exception.
"I charge the new members of DSIEC to model the values of honesty, transparency, impartiality, courage, and respect for the rule of law.
"As we gear up for the local government elections in 2024, it is my earnest expectation that you will hit the ground running.
"It is important that you immediately begin the process of interfacing with all registered political parties in the state and ensure free flow of information from the Commission to them and other relevant stakeholders".
He said rules and procedures for electioneering campaigns must be clearly spelt out and in a timely fashion.
"In order to have free, fair, transparent, and credible elections, electoral officers, especially ad-hoc staff, must be adequately trained.
"This has been a major undoing with elections in Nigeria, and I trust that you will avoid the ugly scenario of electoral officers who are clueless about their job by ensuring that they are grounded in sound democratic election processes.
"Similarly, I expect you to guide against the recurring problems of late arrival of electoral materials and personnel to the polling units.
"This will ensure a seamless voting process and elicit voter confidence", he said.
The Governor charged the Chairman and Members of the Delta State Local Government Service Commission, to ensure probity in recruitment, promotion, discipline, and career development of staff of the councils.
He also urged the Chairman and Director-General of the Delta State Contributory Health Commission to exhibit the virtues of probity, transparency and accountability in their quest for Universal Health Coverage for the people.
Responding on behalf of the appointees, Obidi thanked the Governor for finding them fit to serve.
He pledged their resolve to uphold the principles of probity, transparency and accountability in the discharge of their duties in their quest to contribute in advancing the M.O.R.E Agenda of the administration.
The State Deputy Governor, Sir Monday Onyeme, Deputy Speaker of the State House of Assembly, Arthur Akpowowo, State Chairman of the Peoples Democratic Party (PDP), Chief Kingsley Esiso, were among dignitaries that attended the event.
UNICAL VC Condemns Assault On Students, Calls For Investigation
Vice Chancellor of the University of Calabar (UniCal), Prof. Florence Obi, has condemned an alleged assault on students of the institution by a suspected lecturer.
Obi made the condemnation in a statement on Monday following a video clip that surfaced online on Sunday night, of a suspected lecturer in the institution flogging a group of students at the entrance to a classroom with a belt.
She said according to reports, the students are of the Department of Microbiology, Faculty of Biological Sciences, who were waiting for their practicals before the unfortunate incident occurred.
"Although I am currently on official function outside the state, my attention has been drawn to the said clip.
"The Acting VC, Prof. Angela Oyo-Ita, Director of ServiCom, Prof. Patrick Egaga, Dean of Students Affairs, Dr. Tony Enyang and the Acting Chief Security officer of the Institution, retired Capt. Austine Bisong, are already handling it.
"The said incident is unprofessional and against the university's rules of engagement", she said.
While condemning the incident, Obi appealed to the students and general public to maintain calm as justice would be served, adding that investigation had commenced already.
Customs Intercepts IED Raw Materials, Other Contrabands Worth N1.6bn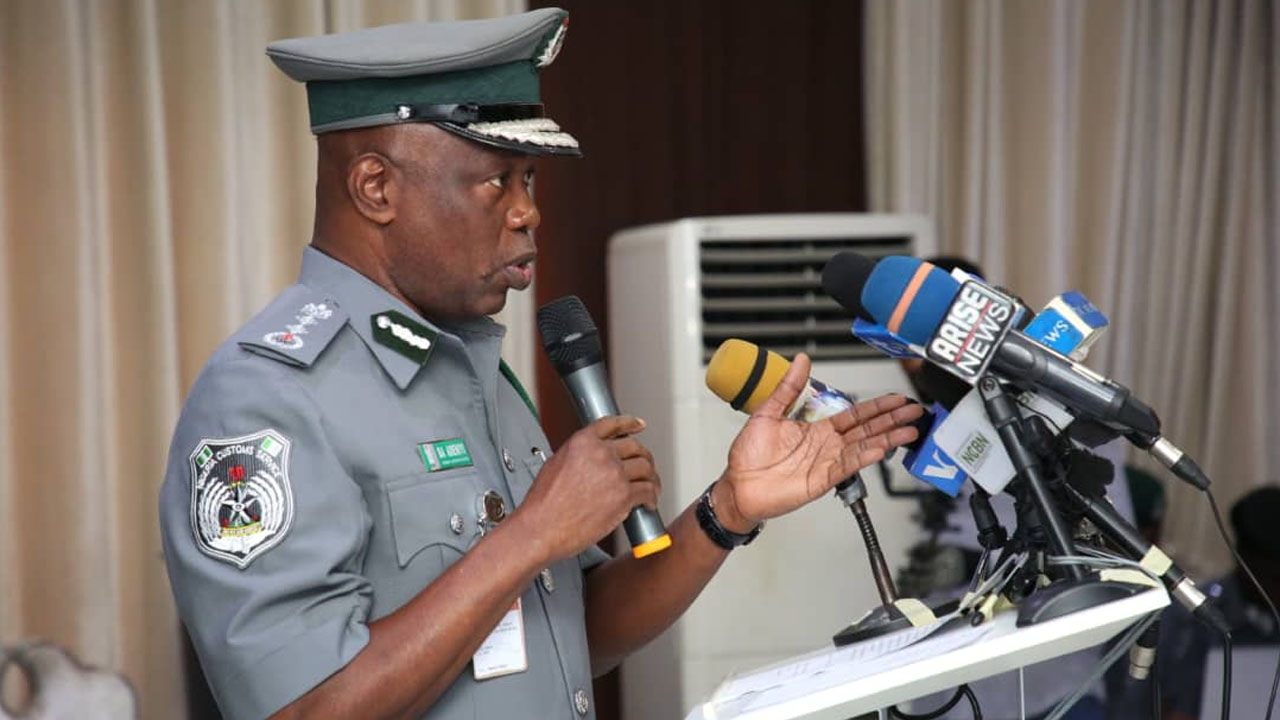 The Nigeria Customs Service (NCS) intercepted raw materials used in the production of Improvised Explosive Devices (IEDs) and other contraband goods at its "Zone C'' between July 25 and September 23.
The zone covers the six states in the South-South geopolitical zone and the five states in the Southeast geopolitical zone.
Major explosive device intercepted was "Superpower 90'', Acting Comptroller of Customs in the Zone, Mr Kayode Kolade, a Deputy Comptroller of Customs, said in Benin on Monday.
Superpower 90 is a cap sensitive emulsion explosive having superior rock crushing capability designed for tunnel blasting and all kinds of underground and aboveground blasting operations.
Kolade expressed worry at the smuggling of explosives into a country grappled with insecurity challenges.
He called on smugglers of explosives to desist in the interest of humanity or face the full wrath of the law.
"We all know the security implications if these explosive components get to their destination unchecked.
"Superpower 90 is designed for priming applications and also used as a column explosive in surface and underground mining and general blasting.
"The high detonation velocity and the robust nature of Superpower 90 make it an ideal primer for the initiation of column charge.
"The disaster that could be caused if dynamites and landmines are detonated using these items is better imagined", he said.
The NCS also arrested nine suspects linked with the seizures during the period, Kolade said.
It put duty payable on the seizure of the contraband items at N1.59 billion and demand notices raised based on infractions at N54.24 million.
Kolade listed intercepted contraband as an armoured bullion van, 417 sacks of Indian hemp weighing 9,194kg and 627 compressed parcels of the same weed, weighing 1kg each.
Also seized were 761 jumbo bales of second-hand clothing; 883 cartons of unregistered or expired medicaments, including tramadol, 100 cartons of wines, and 5,737 pieces of used tyres.
Customs also seized 335 cartons of foreign tomato paste and 300 cartons of foreign spaghetti during the period, Kolade said.
"The armoured bullion van without customs documents and End User Certificate was intercepted on the Okada-Benin Expressway, while the wines and tomato pastes were intercepted on Ewu-Ibilo Road in Edo.
"The rice was intercepted at the Calabar/Akwa Ibom axis and on Okada-Benin Expressway while the 417 sacks and 627 parcels of Indian hemp were intercepted on Okada-Benin and Ewu-Auchi Expressways, respectively.
"The bales of used clothing were concealed in trucks and buses and were intercepted on the Umeikaa-Aba Road and on Okada-Benin road.
"The cough syrup with codeine and unregistered medicaments were intercepted on the Benin-Onitsha Expressway.
"The used tyres were intercepted at Cross River waterside area and on the Okada-Benin Expressway", he added.
Kolade called on the media to join the Customs Service in the advocacy campaign against smuggling as it had deleterious effect on the nation's economy.
"All well-meaning Nigerians should support the service with necessary information that could assist in nipping smuggling in the bud in the interest of our fatherland", he stressed.
The comptroller warned all economic saboteurs that plan to use the last quarter of the year for nefarious activities to have a rethink as the Customs Service would ensure they count losses.
"No amount of distraction will stop us from carrying out our statutory responsibilities; not even the attacks we encountered in September", Kolade assured.