Cleric Urges Nigerians To Support The Needy
Parish Priest of Saints Peter and Paul Tedi Ojo, Lagos, Rev. FR. Jude Nwachukwu, has urged Nigerians to support the needy with a view to promoting a good society as well as securing an abode in God's kingdom.
Nwachukwu said this yesterday while delivering a message titled: "Living a Life of Giving,'' in Tedi Ojo, Lagos.
He said that Nigerians should support those in need, especially stranded Nigerians who returned from South Africa.
"As Christians the troubles of others should be our concern, if we know that we are truly serving the living God and want to make heaven.
"The act of alms giving is an injunction from the scripture and ought to be obey whole-heartily.
"We have our brothers and sisters that are displaced from South Africa returning in batches to their father land empty handed. It is our duty to assist them.
"The act of giving without expecting anything in return is the tradition God expects his followers as ordered and exemplify by Jesus Christ during His earthly ministry," he said.
The cleric admonished Nigerians to embrace Christ life-style, adding that such would increase peace and unity in the country.
"Those of them that were displaced both here and in South Africa should be assisted by providing money as well as material things to make them comfortable.
"If we should fail to assist them, some of them may be lured into crime which may increase insecurity across the country.
"We should try to render selfless service to where it is needed as such will promote peace and unity in the society,'' he said.
Group Tasks IGP On Protection For Justices Of State Election Petitions Tribunal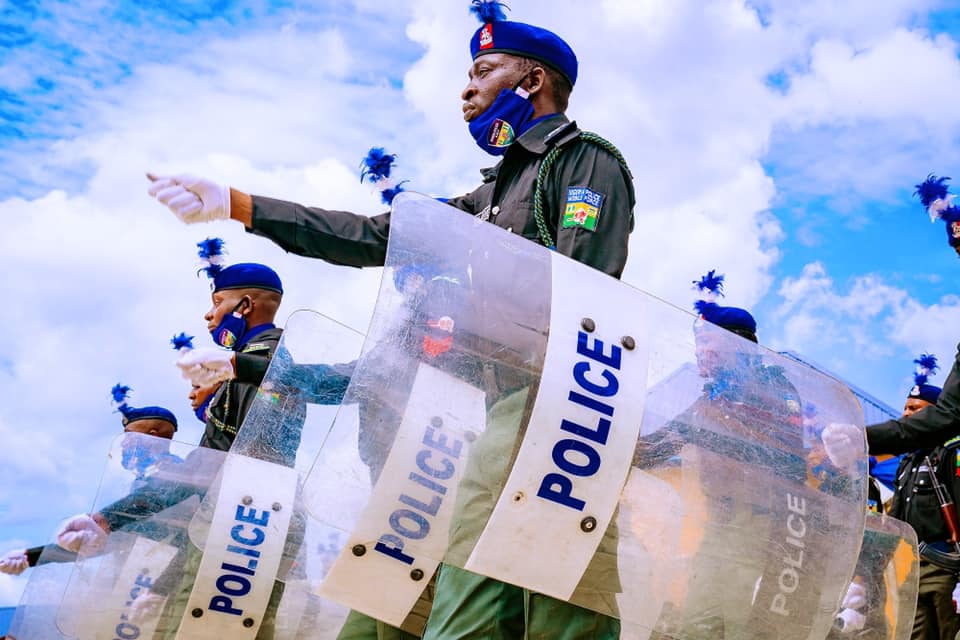 The National Coalition Against Terrorism, has urged the Inspector General of Police (IGP) to ensure adequate protection for Justices of State Election Petitions Tribunal, as they deliver their judgments in states of the federation.
Mr Terrence Kuanum, the coalition's National Coordinator said this at a news conference yesterday in Abuja.
Kuanum lauded the Chief Justice of the Federation for boosting the morale of the Justices to enable them deliver courageous judgments across the country.
"The country's democracy will continue to advance if the judiciary is strengthened to continue with its just judgment as was done in Kano State," he said.
He appealed to political leaders in states to guide their supporters against heating up the polity and to ensure strict adherence to the tenets of democracy.
"In a democratic dispensation like ours, it is believed that leaders of thoughts should be of good conscience and imbibe democratic principles, especially in the area of law and order.
"Political leaders are to guide their supporters and ensure strict adherence to the tenets of democracy.
"The recent Election Petitions Tribunal judgments across the country are a welcome development where irregularities during the 2023 general elections were challenged and some upturned while others were upheld," he said.
Kuanum said that there was growing tension in the camp of those who lost at the tribunal, saying the development to an extent, was being curtailed by some political leaders who understood democracy and its value.
He said that most worrisome, was the threat by the Kwankwasiyya Movement in Kano State who were members of the New Nigeria People's Party (NNPP).
"However, since the tribunal judgment, the Kwankwasiyya movement is threatening the justices and judicial officers for been courageous enough to deliver just judgment.
"They have threatened to kill and make Kano worse than Zamfara.
"We all know what Zamfara is at the moment,"the coalition national coordinator said.
He added that for members of the Kwankwasiyya movement to be making open statements and raining insult on the justices on daily basis, it meant they had the protection of some individuals in the state.
"We call on the I-G to immediately arrest the leader of the Kwankwasiyya movement for proper interrogation over threat to life and peaceful co-existence in Kano State.
"We need urgent security measures to secure first, the judicial official and their residences, especially the Appeal Court Justices who reside in Kano State.
"With this imminent threat by the Kwankwassiya movement, if cautious measures are not put in place, we would be faced with another insurgent threat on our hands.
"And that will spell doom for all the efforts made by President Bola Tinubu in wooing investors into the country and pose as a threat to our nascent democracy," he said.
Kuanum cautioned members of the group to desist from intimidating the judiciary, saying that the law was not base on sentiment but facts before it.
"Our democracy is matured enough, a reason section 65 sub section (2) of the Electoral Act provide room to seek redress at the tribunal or any court of competent jurisdiction," he said.
The Kano State Governorship and State Houses of Assembly Election Petition Tribunal had on Sept. 20 declared Dr Nasiru Gawuna of the All Progressives Congress (APC) as the dully elected governor of the state, voiding the election of Gov. Abba Yusuf of the New Nigeria People's Party(NNPP).
EFCC Records 3,785 Convictions In 2022
The Economic and Financial Crimes Commission (EFCC) says it recorded 3,785 convictions in 2022, and that the figure represents the highest in a single year since the establishment of the commission.
The Head of the Legal and Prosecution Department of the commission in Makurdi, Mr. Ramiah Ikhanaede, disclosed this during his presentation at the workshop on Effective Reporting of Economic and Financial Crimes held in Makurdi, Benue State.
Speaking on the challenges of prosecuting economic and financial crimes in Nigeria, Mr. Ikhanaede pointed out that the commission was making progress in its fight against financial crime and would continue to sustain the tempo with the support of the media.
Ikhanaede, however, listed some of the challenges being faced by the commission while prosecuting its cases to include among others, societal and economic factors as well as lacunas in the nation's laws.
He noted that despite the challenges "the EFCC recorded its highest convictions in 2022 with the convictions of 3,785 suspects."
Speaking on the successes recorded in Benue, the Head of the Legal and Prosecution said the Commission recorded 107 convictions in the state since the establishment of the Zonal Command in 2019.
According to him, "In 2019, we had 16 convictions; in 2020 during the Covid-19 pandemic, we had nine convictions; in 2022, we recorded 39, while 43 convictions have been recorded in 2023 and the year has not ended. So despite the challenges, we are actually making progress as a Commission."
Acting Executive Chairman of the EFCC, Abdulkarim Chukkol, in a goodwill message read by the Zonal Commander, Friday Ebelo, said the workshop was designed to upgrade the skill of Journalists to enable them effectively discharge their duties as financial crime reporters.
He said: "Today's workshop is the ninth in the series by the Commission this year but the first outing in Makurdi Zonal Command. The decision to engage you all in a training session is buoyed by the appreciation of the fact that you occupy a strategic place in the fight against corruption.
"You are the vehicle through which the EFCC reaches the Nigerian public with information about our operations. You also play crucial roles in helping to mobilize the people to embrace the fight against corruption. This makes the media one of the most critical allies of the EFCC," he added.
Chukkol urged the media to continue to align itself with the progressive aspirations of Nigerians, to see that corruption was reduced to the barest minimum, if not completely eliminated.
He said, "On this score, I would like the media to educate family members and friends of politicians and others holding political offices that they run the risk of going to jail if they allow their companies or bank accounts to be used to launder proceeds of illegal activities. Under the Money Laundering Act, 2022 family members and close allies of politicians and public office holders, including top civil servants, are now classified as Politically Exposed Persons, PEP.
"The EFCC is determined to ensure that anyone who steals from the public treasury and all those who assist them to do so under whatever guise, are brought to justice and ignorance of the law will not be an excuse.
"I won't conclude this remark without reminding us of the challenge which we face with the involvement of youths in cybercrime within the zone. This development, in spite of the enforcement and enlightenment efforts of the Commission is worrisome. I therefore appeal to the media to lend a hand in helping to sensitize the youth against internet-related fraud activities. The youth must be reminded that they can productively use the resources available in cyberspace for legitimate pursuits without embracing criminality."
Speaking on Investigative Journalism and Nigeria Fight Against Money Laundering, an Assistant Commander in the Commission, Dele Oyewale, urged the media to take the lead in the fight against economic and financial crimes through incisive investigative reports that would also help the Commission in its fight against the menace of financial crimes.
He said: "The media should also educate Nigerians on the provisions of the New Money Laundering Act which bars individuals from making payments beyond N5million in cash and firms and corporate organisations cannot also do same beyond N10million."
Also, the Head of Advance Fee Fraud Section of the Command, Stephanie Philip, who spoke on Trends, Peculiarities and Challenges of Cybercrimes Enforcement in Nigeria, decried the rate young persons had resorted to materialism which had driven the rate of Cybercrime in the country saying "according to Interswitch, N12.2billion was lost by banks in six months of 2023 in the country. And N911billion was lost to Ponzi schemes in 23 Years in the country."
Independence Day: FG Declares Monday Public Holiday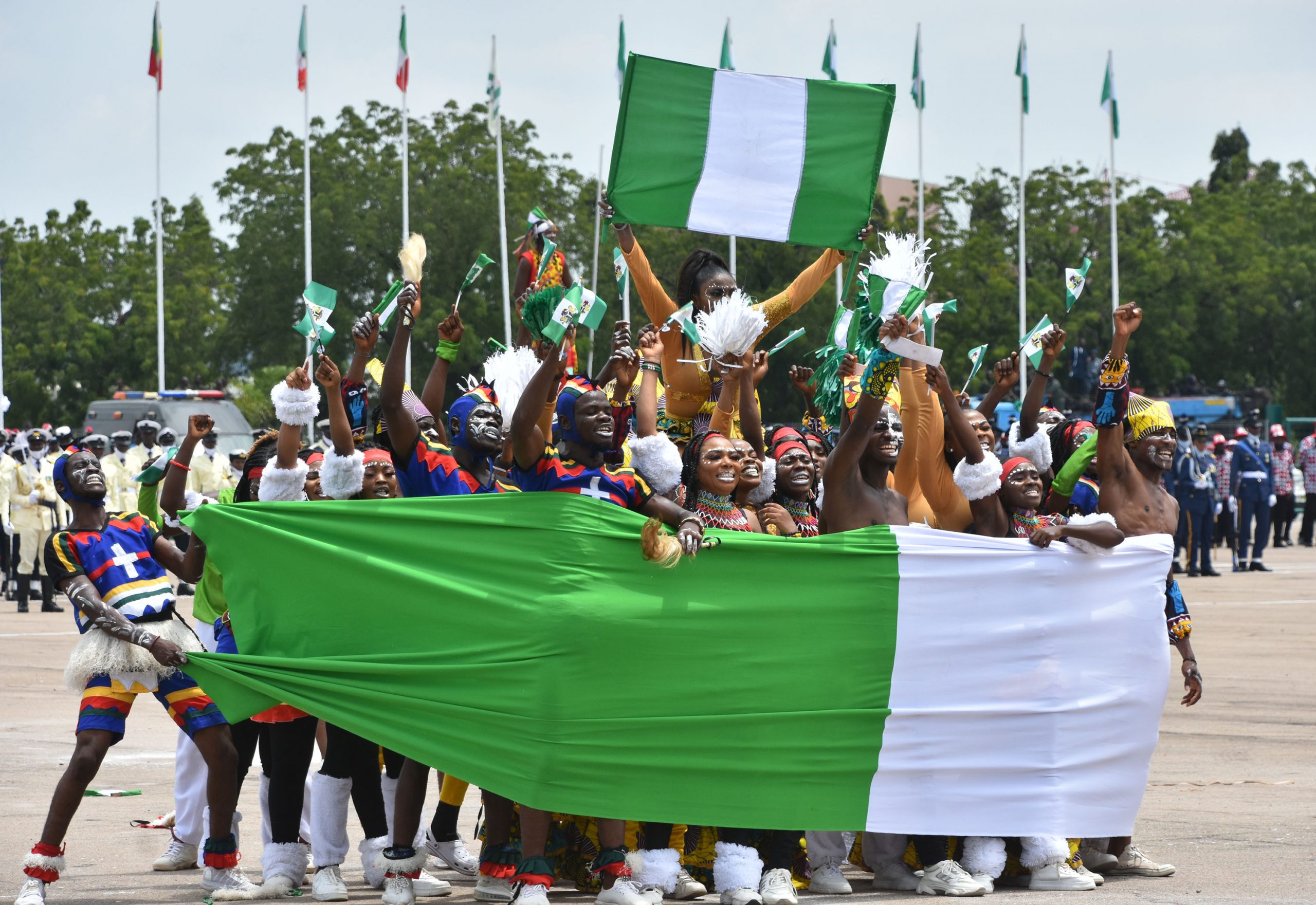 In commemoration of Nigeria's 63rd Independence Day anniversary, the Federal Government has declared Monday, October 2, 2023, as a public holiday.
The Minister of Interior, Dr Olubunmi Tunji-Ojo, made the declaration in Abuja yesterday, on behalf of the Federal Government, according to a statement by the Ministry's Permanent Secretary, Dr Oluwatoyin Akinlade.
The minister assured Nigerians of the President Bola Tinubu-led administration's continued commitment to tackling challenges facing the country.
"It is today a known fact that difficult socio-economic and security challenges are global, and Nigeria is not isolated.
"The government is daily making efforts to confront these varied and numerous challenges with all the might available until respite comes our way," the statement quoted him as saying.
Tunji-Ojo said the greatness ahead of the country was achievable if all citizens worked together in unity.
"Our warm welcoming spirit and love as well as our unbounded human capital and the richness of our land makes Nigeria unarguably the leading black nation in the world being Africa's pride and beacon of hope for the Renewed Hope of President Bola Ahmed Tinubu.
While wishing the citizens a memorable independence celebration, the Minister recalled that our founding fathers, despite the differences in faith, tribe and tongue, came together for Nigeria's freedom which we enjoy today.
"The minister assured that this Administration through the Renewed Hope Agenda will ensure a better Nigeria for all citizens, as a befitting tribute to our heroes past," the statement added.
Recall that the Federal Government had, last Wednesday, said this year's Independence Day will not feature a ceremony at the Eagle Square, Abuja, but will be held "low-key,".
The Secretary to the Government of the Federation, George Akume who disclosed this said this year's Independence Day would be "a time for reflections…to think very deeply as a people and the journey forward."c
Akume revealed this to State House Correspondents after he emerged from a closed-door talk with Vice President Kashim Shettima, at the Aso Rock Villa, Abuja. c
The former Minister of Special Duties, who was reluctant to reveal details of the issues discussed, said it bordered on plans for the Independence Day. c
"Independence is a historic event for any country and we Nigerians are no exemptions. c
"We are fully prepared for celebrations and for obvious reasons, it is going to be low-key and we are wishing Nigerians the best of luck and I want to assure them that better days are coming and pretty soon too," he noted. c
On the modalities of this year's edition, Akume revealed, "This is going to be low key; we are not going on fantastic jamboree at the Eagle Square and other locations. c
"It's a time for reflections…to think very deeply as a people. This journey is being charted by the captain of the ship."