Europe's Top Leagues Spend Record £5bn On Transfer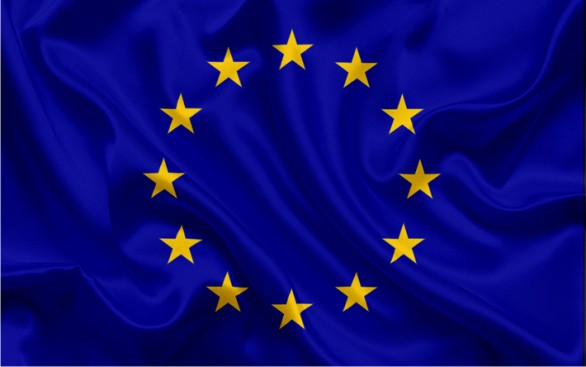 The top five leagues in Europe spent a combined record £5bn in the 2019 summer transfer window, an increase of £800m on the previous record set in 2018, according to Deloitte.
Premier League clubs spent £1.41bn, following a flurry of signings on their deadline day on 8 August.
Spanish top flight clubs paid £1.24bn in 2019, doubling spending from 2017.
Clubs in Italy's Serie A, Germany's Bundesliga and France's Ligue 1 all set new transfer records in their leagues.
La Liga sides spent a combined total of more than £1bn for the first time, with Antoine Griezmann moving from Atletico Madrid to Barcelona for £108m, Joao Felix switching from Benfica to Atletico for £113m and Eden Hazard transferring from Chelsea to Real Madrid for £90m.
Scottish Premiership sides spent an estimated £25m, with Old Firm rivals Celtic and Rangers making up the majority of that total, while other top teams utilised loan and free transfer methods for players.
Head of Deloitte's sport business group, Dan Jones says the record spending is "unprecedented" and has been driven by a number of factors, including additional money from new television contracts, and squad revamps resulting from managerial changes.
"The improved financial performance of European football clubs has also reduced the need for clubs to sell their best players," Jones said.
He added, though, that Premier League spending has fallen.
"Looking to the Premier League, this summer's player transfer expenditure fell narrowly short of record levels, and net spend was at its lowest level since summer 2015," he said.
"While this level of net spend as a proportion of revenue of 11% is the lowest since summer 2011, we still expect wages to increase at a greater rate than revenue in the next couple of seasons."
The European transfer window closed on 2 September.
LG Football Councils Appoint Chairman, Secretary
Rivers State Local Government Football Councils(RSLGC), has appointed the Chairman of Gokana Football Council,  Martins Giadom as it's Coordinator and Chinasa Elekwachi of the Onelga FC as  Secretary.
In a meeting held in Port Harcourt last week, the 23 Football Councils in Rivers State agreed that the election of  Martins Giadom and Chinasa  Elekwachi as Chairman  and Secretary, respectively will serve as a clearing house for a formidable grassroot sports development to support the good works of the State FA Board led by Barr. Christopher Green.
The LG FCs resolved to be proactive in their dealings with the Executive Chairmen of Council such that their impact will be felt as partners in progress
The LG Football Councils further agreed to regularly present major issues and challenges before the State FA Board for consideration.
It called for the resuscitation of the moribund Rivers State  Governor's Cup, urging relevant authorities to take action on the matter in the interest of football development in Rivers State.
The body stressed the need for all LGA FCs to be encouraged to run Football related activities within their jurisdiction, report and  restrain non stakeholders from setting up political football committees who will further usurp the duties of LG Football Councils at the various Local Council Areas in the State.
Navy To Sponsor Team In NPL
The Flag Officer Commanding (FOC) Eastern Naval Command, Olusola Oluwagbire, has disclosed plans by the Navy to sponsor a football team in the Nigeria Football League.
Oluwagbire said this at the opening of the maiden edition of FOC Eastern Naval Command Intra-Command football competition in Calabar at the weekend.
Oluwagbire said the essence of the competition was to re-engineer the physical fitness and inspire a sense of comradeship in the personnel.
"This competition is to bring together officers, civilian staff and corps members with us together to re-engineer their physical fitness.
"It is also aimed at strengthening the relationship among the personnel and also to maintain their mental alertness.
"It has been long in coming and we are thankful that we finally got it off today," he stated.
Oluwagbire who was elated with the turnout of teams for the competition, said it would be sustained.
In a remark, the Speaker of the Cross River House of Assembly, Elvert Ayambem, called for the sustainability of the competition, adding that the state governments have plans to revive sports.
More Nigerian Wrestlers Will Qualify For  Olympics –Comptroller General
The acting Comptroller-General, Nigeria Customs Service (NCS), Mr Adewale Adeniyi,  has expressed optimism that more Nigerian wrestlers will qualify for the 2024 Paris Olympics.
He stated this on Saturday in Abuja after the inauguration of the 'Work-Life Balance' initiative which is a routine 5km brisk walk exercise meant to keep officers and men of the NCS physically and mentally fit.
Adeniyi who is also a board member of the Nigeria Wrestling Federation (NWF) said this against the backdrop of only one Nigerian female wrestler securing Olympic qualification in the just concluded World Wrestling Championships in Serbia.
The tude source reports that only three-time Commonwealth Champion, Odunayo Adekuoroye, secured a bronze medal in the women's 57kg category at the just concluded Championship, to qualify for the Paris 2024 Olympics Games.
Team Nigeria was represented by six female wrestlers at the championships.
The customs boss however maintains there is no cause for alarm, as there are still two more pre-Olympics qualifiers, where he hopes more Nigerian male and female wrestlers will qualify.
"I am not disappointed with the performance of the wrestling team in Serbia.
"The competition in Serbia is one of the various competitions lined-up to get slots at the Paris Olympics, there are still one or two championships.
"I am very sure there will be one (championships) in March in Egypt and those of our athletes who did not get the ticket, would have the opportunity to do so," he said.
Adeniyi said with the quality of wrestlers in camp and the continued training and exposure being given to them, the sky is the limit.
"What we had in Serbia was just our women team, we also have our men in camp and they are in top condition.
"I believe our male and female teams stand a very chance with the level of preparation and exposure we are going to give them  ahead of the outing in March," he said.
On the 'Work-Life Balance' initiative, the Customs CG expressed optimism that the initiative will lead to better wellbeing and productivity for officers and men of the NCS.
The theme for the  Saturday's Walk/ exercise is: "balancing for better tomorrow " and it had participants from other para-military agencies.