Another Bumpy Ride With Buhari Amid Failed Promises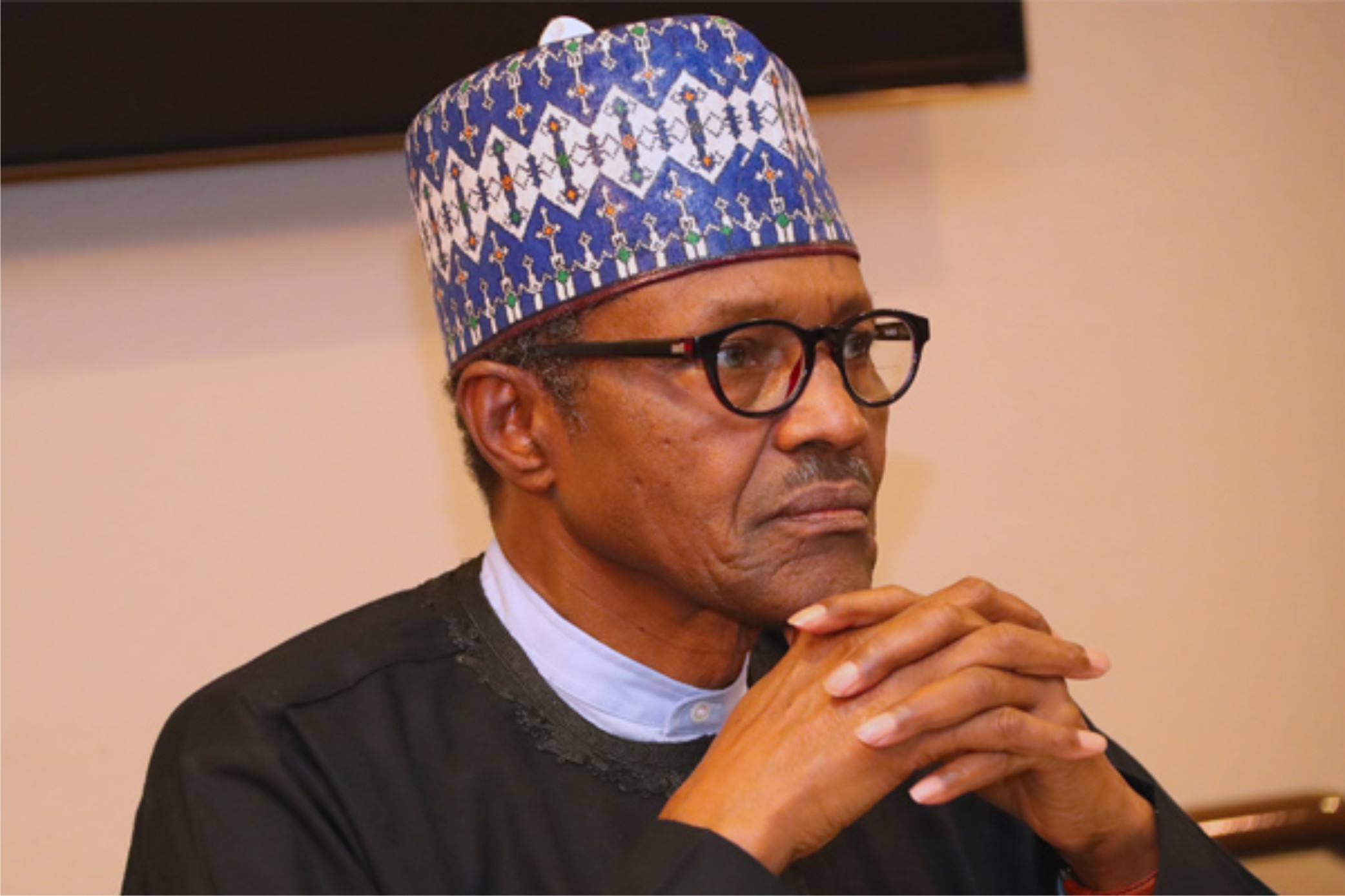 The first task of a statesman is to break campaign promises and disappoint supporters.
– Fiorello La Guardia History beckons again today as General Muhammadu Buhari mounts the saddle to begin his second tenure as Nigeria's President and Commander -in-Chief of the Armed Forces.
Expectedly, the popular Eagle Square, located in the heart of the nation's Federal Capital Territory (FCT), Abuja, will be suffused with pomp, pageantry, and manifold emotions as some band of cheer leaders and praise mangers coalesce with the motley crowd of Buhari's supporters in the ruling All Progressives Congress (APC) to witness his inaugural in what is yet another bumpy ride with the 76-year old retired General to the next level of hardship and poverty amid a litany of unkept campaign promises. And unless perhaps the Elections Petitions Tribunal decides otherwise in the petition filed by the presidential candidate of the opposition Peoples Democratic Party (PDP) in the last presidential election, Alhaji Atiku Abubakar, many who have accused the Buhari presidency of soporific redundancy believe that it is going to be another four years of despair and disenchantment.
During his electioneering campaign that culminated in his election and subsequent assumption of office four years ago today, Buhari told anxious Nigerians both home and in the diaspora that his government would fix a dwindling economy, ensure security of lives and properties, especially as it affects the Boko Haram insurgency in the North-East, and wage serious war against corruption and corrupt practices.
Elected on APC's 'change' mantra, Buhari had also given a roadmap of his governance as being an all-inclusive one that would target Nigeria's development collectively. Said he: "Having just a few moments ago sworn on the Holy Book, I intend to keep my oath and serve as president to all Nigerians. I belong to everybody and I belong to nobody".
In promising change, Buhari, at the inaugural, said: "Today marks a triumph for Nigerians and an occasion to celebrate her freedom and cherish her democracy. Nigerians have shown their commitment to democracy and are determined to entrench its culture. Our journey has not been easy but thanks to the determination of our people and strong support from friends abroad, we have today a truly democratically elected government in place".
The world listened, heard and clapped, just as Nigerians welcomed him with open hearts and hands. Given his much-orchestrated puritanical – but now, mythical – antecedents, countrymen and women believed him. newspaper headlines read: Sai Buhari (Buhari is the man) to herald his election on the crest wave of unprecedented public optimism in the world's most populous black nation. Even the talakawas (poor folks) rejoiced the most: One man walked from Lagos to Abuja, another from Yola to Abuja in celebration. Buhari was thus expected to hit the ground running by speedily addressing himself to identifying the nation's key problems which he promised to confront, by assessing their magnitudes, analyzing them with clear-minded, clear-headed objectivity , and tackling them without continually blaming the past leadership.
But Alas! Four years after, Nigerians are beginning to scrutinize an apparently and soporifically boring Buhari presidency as they have been condemned to do, as a symptom of something fundamentally troubling and inexplicably flawed with the prevailing debilitating conditions of the nation and indeed, its leadership. The reason is not far-fetched. Four years of an administration in an unbroken 20-year democratic journey of a fledgling democracy as Nigeria's many insist, are enough for it to prove to its beleaguered citizenry whether it will compound their misery or ameliorate their anguish. For this, observers say, Buhari has stretched the patience of Nigerians, most of whom are even saying Babu Buhari (no to Buhari), reversing the phrase (Buhari is the man), even long before the 2019 general elections that resulted to his controversial victory.
Although there have been jubilations among the president's supporters who argue that his tenure was renewed because he had fulfilled his previous campaign pledges, many Nigerians have continued to question his record in government and his ability and sincerity to deliver on fresh promises of taking Nigeria to the next level. They insist that Buhari cannot be trusted for demonstrating lack of commitment to all the policies his government enunciated for the nation. This has also prompted many who are dissatisfied with his dismal performance to modify the next level slogan to 'Next level of poverty' in apparent reference to the harsh economic times Nigerians have gone through under his administration such that the country now wears the undignifying apparel of the poverty capital of the world.
As Buhari assumes the mantle of leadership for his second and last tenure as president he is aware of the fact that not a few Nigerians believe that there is a lot of carryover of challenges from his first tenure which he needs to redouble his efforts in addressing if he must write his name in gold as president.
Surely, he would reel out the score sheet of what his APC-led government perceives as achievement today. But analysts believe that he would only end up receiving more knocks than praises given his reputation for jaded homilies, empty promises, false claims and denials.
Even though the Boko Haram insurgency appears to have been significantly degraded and confined to the North-East, the attacks have continued unabated. This has created humanitarian crisis with rising cases of internally displaced persons (IDPs) in the North –East region.
Worse still, the rising spates of kidnapping and armed banditry remain serious security challenge which has not been properly addressed. The Inspector-General of Police, Mohammed Adamu recently said about 685 persons were kidnapped across the country, adding that crime-related incident claimed some 1,071 lives from January to April this year.
The anti-corruption war which the Buhari government claims some success has been perceived by many as lopsided and aimed at inflicting pains on perceived enemies and political opposition. For instance, while the Economic and Financial Crimes Commission (EFCC) claimed it secured a total of 139 convictions which included two ex-governors, Jolly Nyame (Taraba) and Joshua Dariye (Plateau) between January and June 2018, scandals and corruption cases involving former Secretary to the Government of the Federation, Babachir Lawal, former Director-General of the National Intelligence Agency (NIA), Ayodele Oke, APC National Chairman, Adams Oshiomhole, Senator Godswill Akpabio, Transportation Minister, Chibuike Amaechi, and Kano State Governor, Abdulahi Ganduje – who was shown in a video that has gone viral receiving bribe in dollars – have either been glossed over or filed away. Curiously, the EFCC has never relented in its bid to investigate the finances of the Peoples Democratic Party – controlled Rivers and Akwa Ibom State governments. Small wonder then that even with all the hoopla about Buhari's anti-graft war, Transparency International, TI, in its latest corruption perception index indicated that Nigeria only moved from 148th position in 2017 to 144th in 2018.
The economic scene is yet another area that the Buhari government has failed to acquit itself creditably. Apart from its inability to provide power and three million jobs yearly as promised, the Manufacturers Association of Nigeria says 50 of the 272 firms closed down due to the government's adverse operational conditions and incoherent economic policy. And according to the National Bureau of Statistics (NBS), by December 2018, unemployment rate had risen to 23.1 percent with no fewer than 20.9 million Nigerians, especially young people living without jobs.
It was revealed in June 2018 by the Washington-based Brookings Institution that Nigeria had overtaken India as a nation with the highest number of people living in extreme poverty across the world, with an estimated 86.9 million people measured to be living on less than $1.25 (N381.25) a day.
Four years after, the Buhari government has shown that it lacks sound economic expertise to open up the economy for Direct Foreign Investment (DFI) and job creation. Instead, public debt, according to data released from the Debt Management Office (DMO) rose by N7.1 trillion in his first two years in office. And the debt is still rising as government resorts to borrowing for infrastructure funding and recurrent expenditure. With the country's debt currently estimated at about 80 billion, the Buhari administration has been receiving knocks for borrowing within three years, more than what the leaching opposition party borrowed in 16 years while in power.
Other promises made by the Buhari government about poverty alleviation, education, social welfare, health, etc, have turned out to be farce. Last year the co-chair of the Bill and Melinda Gates Foundation, Mr Bill Gates alerted that Nigeria was one of the most dangerous places to give birth, with the fourth worst maternal rate in the world, ahead of only Sierra Leone, Central Africa Republic, and Chad. Wife of the President, Aisha Buhari had also within the same period dismissed the country's healthcare delivery system much the same way she recently picked hole in the implementation of the Federal Government's Social Investment Programme (SIP) which includes the N-Power, Conditional Cash Transfers, National Home-Grown School Feeding and Government Enterprise and Empowerment Programme (GEEP). Even the 'Trader Moni scheme launched few months to the 2019 elections had also been severely criticized as Vice President Yemi Osinbajo moved from market to market doling out N10,000 to traders in selected parts of the country in what many see as vote buying by other means rather than a poverty alleviation programme.
Added to that is the contentious fuel subsidy regime which has become something of a scam involving top officials of the Nigerian National Petroleum Corporation, gulping over a N1.4trillion annually. Critics wonder why the Buhari administration spends so huge an amount of money without appropriation compared with the Jonathan government that made adequate budgetary provision for subsidy payment.
Even at that the Buhari government is yet to heed the recent advice of the International Monetary Fund (IMF) that Nigeria and other countries still subsidizing fuel for domestic consumption should stop to do so to help boost revenue and improve on local infrastructure development.
More worrisome is the fact that Buhari has never kept his words as president to all Nigerians. Nepotism, sectionalism, tribalism, religious bigotry, witch-hunting, Clannishness, fulanisation (apologies to Obasanjo) and any imaginable vice, many insist, have eroded his brand and whatever was remaining of his integrity. Nothing really evinces this more than his unwavering support for Miyetti Allah and the Fulani herdsmen.
Buhari had also further made nonsense of his inauguration day promise that, "I belong to everybody and I belong to nobody" when in an interview with CNN in the early days of his administration, he declared that he was not going to give equal attention to those that gave him "97 per cent" vote with those that gave him "5 per cent" Aside fencing up his presidency with relatives, acolytes and appointees from his native North-West, he, in flagrant and arrogant disregard for Nigeria's ethnic and sectarian diversity, has ensured that only Northerners fill-up juicy positions in the top hierarchy of the nation's security agencies as well as vacancies in Ministries, Departments and Agencies (MDAs).
With this posturing and several unkept promises, many analysts believe that Nigerians will have embarked on another bumpy ride with Buhari who now faces tougher tenure as president.
Victor Tew
Developing The Non-Oil Sector 
A common feature in the Christmas messages last year, was "hope". From the political leaders to religious heads and many others, Nigerians were encouraged to be hopeful for a better Nigeria from this year and beyond despite the daunting challenges facing the nation. The citizens were urged to do everything within their powers to ensure that Nigeria bounces back again both economically and otherwise.
The most striking of them all was the message by the Catholic Bishop of Sokoto Diocese, Hassan Mathew Kukah. It partly reads, "… So, we need a change of strategy so that we can turn a new page. We need a new strategy to confront those who sit on the throne of power in arrogance and are determined to reduce our country to a jungle. We need a new strategy that separates men and women of honour from those who have chosen dishonour. We need a new strategy that provides a clearer moral guide for ordinary citizens who, based on the moral strength of culture and religion, are seeking to build a good society, even if with straws. We need to stand up and stand firm. We need new mechanisms for saying no to the violence of governance".
Indeed, in the coming year, 2023, there must be a deliberate effort to change how things have been done in the past in the country so as to birth a better Nigeria. One of the greatest desires of any nation is the need to build a resilient economic system that is self-sustaining, highly competitive, and externally visible. Citizens of every nation too desire a strong and reliable economy and a conducive environment where they could live and operate satisfactorily. To this end, nature endowed nations of the world with natural and human (intellectual) resources through which they could develop economically and sustain her citizens.
However, no country of the world, Nigeria inclusive, could grow or develop effectively despite her natural endowments without depending on another country. This growth is mostly enhanced through trade and export.Before Nigeria gained independence in 1960, her economy was dominated by trade and export and the non-oil sector (agricultural and solid mineral sub-sector) was the mainstay of her economy and the greatest foreign exchange earner contributing about 65 per cent of her (Nigeria) aggregate income.The non-oil economy can be defined as economic activities that are not directly or indirectly related to the petroleum and gas industries. These are the manufacturing, agriculture, services, telecommunications, the financial sector (banking and insurance) activities and tour operator (hotel, restaurant, park) aside others.
According to a recent research, seven non-oil activities in percentages contributed to the Nigeria Economy in Q2 of 2022 and they include Agriculture – 23.2 %, Trade- 16.8 %, Telecoms -15.0%, Manufacturing- 8.65 %, Crude oil and Gas -6.33 %, Real Estate -5.33% while Financial and Insurance contributed 4.25%. On August 23, 2022, the Nigerian Export Promotion Council (NEPC) announced that Nigeria exported over 4.146 million metric tons of non-oil products worth $2.593 billion from January to June 2022.
From the Executive Director of NEPC,  Dr Ezra Yakusak, the progress report of $2.593 billion represents a 62.37 per cent increase in non-oil export recorded in the year as against the $1.59 billion and $981.44 million recorded in the first half of 2021 and 2020 respectively. Yakusak said that the report was also the highest half year non-oil export performance since 2018 which contributed significantly to the nation's economic growth in the face of a global economic recession that affected most businesses in 2021.
He said it also contributed to poverty alleviation, industrial development and foreign exchange employment earnings for the country. "The figures of 4.146 million metric tons of product worth $2.593 billion exported between January and June 2022 culled from the non-oil export performance reports of various pre-shipment inspection agents, reinforces NEPC's campaign to embrace non-oil export trade as a viable means of economic growth," he said.  The NEPC Executive Director equally hinted that over 200 different products, ranging from manufactured, semi-processed, solid minerals to raw agricultural products, were reportedly exported in the period under review.He said that unlike what was applicable in the past, products exported from the country were gradually shifting from the traditional agricultural products to semi-processed/manufactured goods.
Yakusak equally said that during the period under review there was no incidence of export rejections while different Nigerian products were exported to 112 countries including America, Asia, Europe, Oceania regions and some Africa countries adding that of this number Brazil, US and India were the top three export destinations based on the value of imports. "With 572 companies reportedly participating in exporting products, analysts' belief it is an indication that Nigerian businesses are gradually embracing the diversification campaign of the NEPC by venturing into non-oil exports," he said.
On their own part, the Federal Ministry of Industry, Trade and Investment (FMITI) said it is working assiduously with other Ministries, Departments and Agencies to end the rejection of Nigeria's products in the international market. To this end, the Minister of FMITI, Otumba Adeniyi Adebayo, recently inaugurated a Technical Committee on Export Rejects charged with the responsibility of identifying the major causes of the rejection of the agro produce and proffering appropriate recommendations.
The committee headed by the Director, Commodities and Export Department, Mr. Suleiman Audu, is expected to make recommendations that would assist the promotion of non-oil commodity exports which had led to farmers and product aggregators partnering to explore the export market for their products. Before Nigeria gained her independence in 1960, her economy was mainly dominated by trade and export of non-oil producing products. With the discovery of crude oil, the country's economic dependence shifted from non- oil products to crude oil. Today, the near negligence of non-oil products is having its toll on the nation's economy.
Despite its abundant arable land and over 200 million people, Nigeria cannot feed its citizens.  Successive administrations at both federal and state levels have claimed to be investing in agriculture with little or nothing to show for it.  Rather, the country has become one of the largest importers of food in the world.  All kinds of good items from all over the world find their way into Nigeria.  We import wheat, sugar, fish, milk, vegetables, fruits, rice and other food items which could be abundantly produced locally. Incidentally, the constant plummeting of the naira has sky-rocketed the prices of virtually every item in the market.  The result is that many Nigerians today go hungry.  The incoming administration across all levels must therefore make improvement in agriculture, manufacturing, the creative industry and other non-oil sectors a top priority.
As stated earlier, the current administration claims to have done so well in exportation of non-oil products, although many Nigerians have disputed such bogus claims, the incoming government is therefore expected to take it a notch higher. Some stakeholders in the agricultural sector have posited that with over 79 million hectares of arable land, diversified ecological conditions, abundant water resources and adequate rainfall and sincere commitment by the government, poverty, joblessness, and hunger will be completely eliminated in the country and the country will have enough to export. But all these will remain a tall order, thereby dashing the hope of a better nation if the problems of insecurity and corruption are not sincerely dealt with.
Other issues affecting the non-oil sector like the weakening of the naira, lack of infrastructure, poor power supply and many others must be adequately addressed. The next leaders of the country must think outside the box and come up with innovative solutions that will skyrocket the Nigerian non-oil sector to an all-time high performance. It is important that Nigerians take their fate by their hand by ensuring that they elect the best persons that will pilot the affairs of government at various tiers of government in this general elections.
By:  Calista Ezeaku
Gender Equality And Path To Sustainable Development Goals
Disparities between women and men with regards to access to and control of economic resources and political power constitute a hindrance to bridging gender equality gaps.
As the gender variable enters the sustainable development equation, attention is now drawn to creating a better understanding of the role of gender equality and equity in poverty alleviation and achievement of Sustainable Development Goals (SDGs).
It is pertinent to advance that gender equality agitation does not ignore the biological differences between men and women especially as regards reproductive roles.
Rather, it helps to appreciate the uniqueness of each gender group and the importance of bringing the different needs and priorities of both women and men into development plans.
According to the Gender Snapshot 2022 Report by UN women and the UN Department of Economic and Social Affairs (UN DESA), at the current rate it will take close to 300 years to achieve full gender equality, one of the 17 Sustainable Development Goals (SDGs).
The report further reveals how gender disparities are worsening due to COVID-19 pandemic, violence, climate change and backlash against women's sexual and reproductive health rights.
It said these factors will make it difficult for many countries to meet SDG number 5 by 2030 deadline. SDG number 5 seeks to achieve gender equity and empowerment of women and girls.
The report highlighted the need for cooperation, partnership and investment to put the world back on track towards achieving the goal.
"Without swift action, legal systems that do not ban violence against women, or protect their rights in marriage and family, may continue to exist for generations to come", it said.
Some stakeholders have advocated increased gender response in budgeting to promote awareness, equity and equality as part of the measures to close the widening gaps.
They said there is the need to ensure that women and men are free to develop their full potential and are able to make choices without restrictive gender roles.
Mrs Felicia Onibun, National Coordinator, 100 Women Lobby Group, at a workshop on Gender Responsive Budgeting Framework in Abuja, highlighted the need for a gender budgeting that is inclusive and captures women, Persons with Disabilities (PWDs) and all vulnerable people.
"Budgeting for gender response is important because women's needs are different from men's need. What a woman needs to achieve her goal is different from what a man needs", she said.
Similarly Mrs Tayo Erinle, Executive Director, Talitha Cumi Foundation, said increased gender budgeting and budget performance will address discrimination, bias and other forms of violence against women and children.
Therefore, women and men's need and interests are to be equally valued and protected if any nation is to achieve sustainable development.
Countries with wide gender gaps are found to exhibit poor indicators of growth like poor nutrition, high maternal and infant mortality rates, poverty, low life expectancy, low level of education and high prevalence of HIV/AIDS.
A major concern in many African countries is the continued low representation of women at all levels of governance and economic negotiations, especially at grassroots level.
A gender activist, Chinonso Okechukwu, at a recent media forum in Lagos said this anomaly must be addressed for any meaningful development to take place.
Okechukwu, the Focal Person of Nigerian Feminist Forum (NFF), decried the low female representation and participation in the public service and politics in Nigeria.
According to her the national average of women's political participation has remained at 6.7 per cent in elective and appointive positions, a figure she said was not good enough
Women and men's voices must be heard in all areas of development, including climate change, poverty and drafting of strategies and programmes for sustainable development.
Experts say governance must be gender-sensitive for it to be equitable, sustainable and effective.
Prof. Joy Ezeilo, the Founder of Women of Aid Collective (WACOL), an NGO, also frowns at the dismal participation of women in politics, saying many of them have continued to be disenfranchised.
"And there is no way we can make claims to sustainable development without full participation of women in governance and indeed in all sectors including economy,'' she was quoted by the media as saying.
According to her because of the 'mercantile politics' practiced in Nigeria most women cannot afford to venture into politics and be part of decision making and implementation processes.
"Sometimes women economic status also affects their political careers,'' she said.
The Church And A New Hope For Nigeria
When a famous French statesman and writer,Alexis de Tocqueville,visited the United States of America not too long after its revolutionary independence from the colonial English power, he discovered a pleasant serenity that was present all over the vast land. He said he sought the answer everywhere, schools, offices, government institutions etc. After a diligent search, he got nowhere near resolving the puzzle.
Finally, the European wrote: ''I sought for the greatness of the United States in her commodious harbours, her ample rivers, her fertile fields and boundless forests and it was not there. I sought for it in her rich higher learning and it was not there. I looked for it in her democratic congress and her matchless constitution and it was not there. Not until I went to the Churches of America did I understand the secret of her genius and power.'' Tocqueville said the prosperity of the United States at the time of his trip in the first half of the 19thCentury was due to the reliance of the citizens and their leaders on the messages of their Church leaders.
He was not speaking of a US version of Christian theocracy. He was simply saying that although the Americans ran a secular system with human beings and their business, administrative, educational and economic organs fully in place, they still allowed room for the messengers of God to guide them. In other words, the people were not overwhelmed and distracted by physical pursuits to satisfy physical needs. They sought the balance commanded by Jesus Christ: man must not live by bread alone, but by every word that flows from God.
Man is in grave danger if he dwells on materialism to the utter neglect of the spiritual. This is the point repeatedly made by Pastor William FolorunsoKumuyi, the General Superintendent (GS) of Deeper Christian Life Ministry, DCLM, as he mounts the rostrum to preach at his now well-received world-wide revival programmes called Global Crusade with Kumuyi, GCK. Being an unrepentant servant of Heaven determined to heed the call of God to preach only the truth that frees man from bondage, Kumuyi has been noted to do just that over the decades.
So, when in October 2021, Kumuyi's GCK train arrived in Port Harcourt, capital of Nigeria's South-South Rivers State, no one doubted that he brought a message amounting to a full-orbed teaching to humanity. Like the Frenchman Tocqueville, Kumuyi showed that true and lasting prosperity goes beyond material wealth and riches, plenty of which Rivers State, through its oil resources could boast of. But the point is not to trust in the gift of this abundance. Instead, the Lord wants man to honour the Giver of these riches more. That, according to Kumuyi, is the non-negotiable demand from Heaven to trigger more blessings.
So, coming with the theme, Showers of Blessingsthrough Christ, the cleric said that all humanity was truly promised the goodness of their Creator. Starting with God's famous proclamation in the Bible in Ezekiel 34:26 where He prophesizes ''showers of blessing'', Kumuyi said man should go deeper than thinking of these showers only in terms of material possessions. He spoke of a transcendent possession, namely salvation of the soul, which, according to him, opens up fuller and more meaningful relationship with Heaven, the headquarters and home of all good and lasting riches.
In effect, the revered evangelist was taking his audience back to the spiritual grundnorm enunciated by Jesus Christ in Matthew 6:33: Seek ye first the kingdom of God and his righteousness; and all these things shall be added unto you.
This is the message the whole materialistic world needs. But let's start with Port Harcourt, capital of wealthy oil-soaked Rivers State. Its people must not be spiritually complacent, feeling self-sufficient, not conscious of a missing factor, because they have some showers of blessings already. Pastor Kumuyi said he brought the crusade to Port Harcourt to open the eyes of the people to see more depths of blessings. He told them that without first embracing Jesus as their Lord and Saviour, they would not only lose those blessings, but also they would be bereaved of joy here in the world and in the life after death. Kumuyi said "all humanity comprising all races, tribes and peoples have sinned and stand condemned before God,'' no matter the level of their prosperity. The General Superintendent of Deeper Christian Life Ministry said the only solution is Christ's Salvation, not a rat race for more riches or acquisition of property.
This applies to a world ensnared in the fever of explosive scientific and technological inventions and discoveries. Of course, all these are leading man to an unprecedented age of material blessings, threatening to ostracize God altogether from his world. This, argues Kumuyi, is the path of destruction, self-immolation. He called on the people to step away from the tip overlooking the consuming valley.What will follow such a wise decision to renounce worldliness and opt for the counsel of God?
Kumuyi said man will be positioned for unspeakable bliss as he settles for Christ. He proved this at the Port Harcourt crusade as he led thousands of sinners to salvation. Thereafter, following breakthrough prayers byKumuyi, God brought down miracles, healings, deliverances and signs with wonders to the people.
A man afflicted with prostate enlargement and high blood pressure was delivered. Another who was a member of a cultic society said after Pastor appeared to him in a dream he was saved from the demonic affiliation. There was the case of one who was freed from the unbearable pain after 13 years' dislocation of his right arm. There was also the great miracle of a woman who was born with two navels. She lived with that condition for 21 years, until Kumuyi prayed and one of the navels disappeared. Incredible!
Pastor Kumuyi says the lesson from all these supernatural miracles from Heaven is that there is hope for lost man with room for more blessings than the relatively meagre showers we are celebrating at the moment. But first, he pleads, we must forsake the waywardness that separates us from God and prevents us from enjoying Him full length.
That is how Nigeria and its people can also be delivered from the challenges besetting us, the same way the United States of America was in the first half of the 19th Century.
By: Israel Mkpaoro
Dr. Mkpaoro is the Coordinator of the International Friendship League (IFL), Port Harcourt, Rivers State.