RTC Can Contribute To IGR, Create Jobs – Eresia-Eke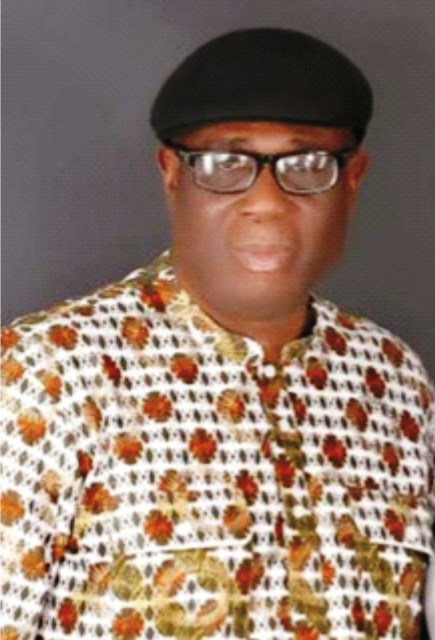 Only few public men in Nigeria entrusted with the responsibility of turning around the misfortunes of an ailing government enterprise exude implicit confidence in their onerous assignment. One of such men is Chief Ibe Eresia-Eke who currently sits atop the Board of Rivers State Government-owned Rivers Transport Company (RTC) as Chairman.
A master game planner, veteran task master, management expert, technocrat and politician, Eresia-Eke, dares to be different, running a quasi-government outfit profitably, away from the suffocating tradition of corruption and inefficiency which are the hallmark of most parastatals.
Making good his solid reputation as turn-around prime manager with Midas touch, the debonair ex-General Manager of RTC, former local Government Chairman, one-time State Chairman of the defunct Democratic Peoples Party (DPP), former State Chairman of the defunct Action Congress of Nigeria (ACN), and erstwhile Deputy National Publicity Secretary of the disbanded All Nigeria Peoples Party (ANPP), among many others, has been breathing life into his ideas, since coming on board.
With the see-it-all achievements of RTC made within this short space of time, Eresia-Eke, perhaps out of sheer modesty, will still tell anyone who cares to listen that there is no magic behind the new face of the company.
In this encounter with The Tide Political Editor, Victor Tew, the energetic Peoples Democratic Party (PDP) Chieftain insisted that a government-run enterprise can be viable and competitive like private firms controlled by hard-nosed extrepreneurs, explaining how RTC can contribute immensely to the state's Internally Generated Revenue (IGR) and create employment, among other issues.
Excerpts:
How has it been running this company?
It has been quite tasking. We are expecting some support from government. We pay salaries and do other things by ourselves without government funding. Whatever we get is what we use in the running the place. It has been quite demanding. It has not been easy.
What we have been able to get so far is some support to renovate the building. When we came on board this building was very bad and dilapidated. It was deroofed. The government gave us money with which we were able to do some renovations, build a multi-purpose hall and some parks. They did not have an assembly Hall and other faculties. And all these were done under my watch.
The premises was filthy, dirty, unpainted and generally in disarray. We could't get into the place on the first day I reported for work.
Are you suggesting that the past management did not really consider the company's infrastructural development or are you blaming it on corruption or ineffective mismanagement?
It's ineffective management. Not everyone knows how to manage a place, moreso an outfit such as this. They are more interested in what they would make than maintaining the existing facilities and even improving on them. Most of them do not even know that there are much more to running a place like this. The whole thing revolves around logistics and other things. You have to manage transport, the facilities and the people (the workforce). All these put together ensures effective management.
You talked about managing the people, your workers. Are they satisfied with your effort so far?
Yes, the workers are satisfied and happy with the effort of the new board. You can talk to them. Salaries, leave allowances, bonuses and every other emoluments are being paid promptly.
What is your staff strength?
We have approximately 250 staffers. This is aside from the casuals.
What plans have you to improve on your revenue generation effort?
Well, RTC is a very viable place. It is the only surviving state-owned transport company of its kind in this part of Nigeria. All we need is support, then the sky would be the limit. 99 percent of our vehicles are privately owned. They are owned by individuals who have invested with us and brought their vehicles in for us to manage. What we do is to collect commission. So you see that if we can just collect commission of 20 to 25 percent and pay salary of some 250 people and still maintain the facilities we have here, imagine if we have our own vehicles, then you will really appreciate how viable this place can be. So that is why we are saying that RTC can contribute immensely to the internally generated revenue (IGR) of the state if we are supported to acquire vehicles. We are not asking for free money. We are asking that the state government guarantees our bank loans as banks cannot grant RTC loans as a wholly owned government company . We have also asked government to give us money in the form of grant or loan and we will pay back in two to three years.
Have you also approached any institution for loans or other forms of assistance?
Yes, we have. We have approached the Bank of Industry (BOI) and they have agreed to give us 50 buses. The papers for this deal are before the Governor for consideration. We hope that with his determination to transform the transport sector and make it contribute to the state IGR, he would give it expeditious attention, especially in his second tenure as the state chief executive.
It appears that what RTC is doing now is just public private partnership for survival.
Yes, that is what we are doing now. Individuals bring in their vehicles and we manage them for a commission. But we want to go beyond that by having our own vehicles, generate revenue for the state and create employment in the final analysis.
How many vehicles have you in your pool?
We have 700. Of this, RTC has about 10 and that is very bad and critical. And because we solely depend on individuals we find it difficult to discipline them. You have to handle them with care because if they embark on strike or withdraw their vehicles from the road we won't be able to do many things that we are supposed to do. So we are very cautious, very tactful but strict. But if we have our own vehicles our services will improve because we will be stricter.
As a transport business, there certainly exists loopholes. How do you plug them?
There are certainly loopholes and corrupt practices. Transport is a cash based business. So, we have monitors all over the place. We have check points where our vehicles stop for routine check, mostly close to the Police checkpoints at the borders with neigbouring states. This is because no matter what you do, you must come to the headquarters. We also have offices in 16 states including Abuja.
Are you satisfied with your efforts so far?
Yes, the Board has done well and the workers are happy. We have also reviewed staff condition of service. Before now gratuities were not paid, even to those who had died. But we have started paying them. So, staff welfare is a priority.
You earlier talked about casuals in your workforce. Are there plans to formalize their appointment and give them a sense of belonging like your permanent staff?
Yes, we occasionally do that. But there is an embargo on employment now. I can tell you that even as casuals they are well taken care of. However, as a government outfit we operate within laid down rules. We report to the Governor, the state Ministry of Transport and even the State House of Assembly Committee on Transport.
No too long ago, your management hinted of plans to kick-start international courier service in the first quarter of this year. To what extent have you gone to actualize it?
For now we want to concentrate on the local courier service. We are solely engaged in goods courier because most traders in Port Harcourt procure their goods from Onitsha, Lagos, Awka, Ogoja etc.
Does this mean that your company has shelved the idea of an international courier service.
Not at all. It would be revisited. We are only being disciplined by some constraints and logistics problems. So, we just want to concentrate on the local one before going international.
Is your board not considering saving a little from what the company generates to procure some vehicles for itself?
It is not easy. A Toyota Hiace bus (15 seater) is about N25 million. Even when we save we can only buy fairly used ones. Only very few buses in our fleet are brand new and because of the prevailing economic situation you hardly see anyone bringing in new vehicles. They are all used vehicles. It is not easy, but we will try. We pay salaries, taxes to the state and federal government, and other local levies. We don't default.
Are there plans to improve on your revenue generation effort and staff welfare this year?
We can only do that if our business expands. The only way we can go about this is to procure more vehicles. In this way, we will create employment and generate more revenue for the state. So the more vehicle we have the more people we can employ –the drivers, mechanics and others. But we hope that the Governor will support us to enable the company contribute the states's IGR and create more employment. We are confident that he will do something about it because he is a man who keeps his words.
What is your impression about the last general election in the state?
The last general election in the state shows clearly that Rivers State is a PDP State. The opposition tried all sorts of things-intimidation, bullying and all that. It didn't work because we (PDP) are on ground and we have the peoples' support. It turned out well because we worked hard in service delivery to deserve the support of electorate who voted enmass for PDP and defended their votes. They (the opposition) failed because you can't rig an election where you are not popular. No way.
What is your take on the recent peace move by Amaechi shortly after Governor Wike offered an Olive Branch to political gladiators in the state?
Amaechi's expression of readiness to seek peace as canvassed by Governor Wike is a welcome development if he (Amaechi) is sincere. If he genuinely asks for forgiveness, ofcourse Rivers people will forgive him. But he has a reputation of not keeping to his words. But I know that the Governor is sincere about his call for peace. And they are brothers in the first place, why won't they make peace. So, let them come together in the interest of the development of Rivers State. This is over and above the interest of any individual.
How would you assess Governor Wike in terms of service delivery?
The Governor has performed exceptionally well. Just take a look at the quantity and quality of projects dotted around the state that he conceptialised and executed in the past four years. That is why the people of the state came out in their large numbers to vote for him in the last elections. If he did not do well they would not have voted for him. The fact that they voted for him is an appreciation of his hardwork. So we are happy for him and we are sure that he would do more in his second tenure. And let me say one thing: the impression in some quarters that governors do relax in their second tenure is not true of Governor Wike that we know. This is more so as Rivers people showed him love during the elections. They appreciated him for his outstanding performance.
What is your message to the people of the state?
Rivers people should continue to support the Government of Chief Nyesom Wike and the Peoples Democratic Party for them to continually reap the dividends of democracy.
For the people of Ogba/Egbema/Ndoni, I enjoin them to remain peaceful, law-abiding and supportive of the state government. It was quite interesting to note that Onelga people confounded cynics and critics by maintaining peace in the just-concluded-elections as politicians came together and ensured a rancour-free and fair polls.
FG Makes N10tn VAT Under Buhari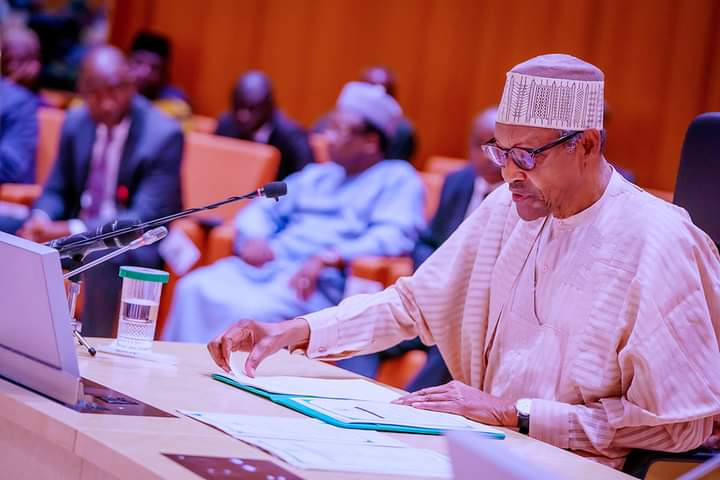 The Federal Government has raked in N10.1tn from the collection of Value Added Tax under the regime of the President Muhammadu Buhari.
Consequently, the Minister of Finance, Zainab Ahmed, had adviced the in-coming government to increase the VAT from the current 7.5 per cent to 10 per cent.
VAT is a 7.5 per cent consumption tax administered by the Federal Inland Revenue Service when goods are purchased and services are rendered, and it is borne by the final consumer.
Revenue generated from VAT is usually disbursed to the three tiers of government through the Federation Accounts Allocation Committee.
An analysis of reports obtained from the National Bureau of Statistics showed that the VAT earnings continued to rise annually throughout the eight-year period.
The country earned N759.4 billion in 2015, N777.5 billion in 2016, N972.4 billion in 2017 and N1.1 trillion in 2018.
VAT collections in 2019 amounted to N1.2tn, N1.5 trillion in 2020, N2.1tn in 2021 while N2.5 trillion was paid in 2022.
The Tide source reports that the significant increase in VAT collection in the past two years is not unconnected with the decision by the Federal Government in 2020 to increase the VAT rate from five per cent to 7.5 per cent. This was part of the tax reforms included in the 2019 Finance Act meant to help the government achieve its revenue projections.
Meanwhile, economists have cautioned against raising the VAT from 7.5 per cent to 10 per cent by the incoming administration, as they argued that it would stifle the country's economic growth.
The Finance Minister, who made the call during a courtesy visit to the headquarters of Voice of Nigeria in Abuja recently, said, "VAT is one of the ways to increase revenue and we still have to increase VAT because, at 7.5 per cent, Nigeria has the lowest VAT rate in the world, not in Africa, in the world.
"In Sub-Saharan Africa, the African average is 18 per cent, when you increase your VAT, your Gross Domestic Product will grow.
"So, tax compliance has increased. As a result, we have also adjusted our VAT rate from five per cent to 7.5, even though our target was 10 per cent. But you know how it is in Nigeria, we are targeting 10 per cent by the second year, we did so to increase revenue".
Reacting to the development, the Director, Centre for the Promotion of Private Enterprise, Muda Yusuf, said the advice was coming too early considering the previous increase in 2020.
He said it was better to bring more people into the tax net than to impose more burden on those in the tax net.
"The revenue performance from VAT has generally been excellent in recent years. My view is that it is perhaps too early to review it again, especially in light of all the challenges that businesses are facing.
"Businesses are the main contributors of VAT and there are some other taxes that have already been proposed under the finance bill like excise and telecom tax. So, we have to be careful so as not to increase the burden on businesses.
"The better thing is to bring more people into the tax net than to impose more burden on those in the tax net", he stated.
Experts Query Expatriate Heading NNPCL Subsidiary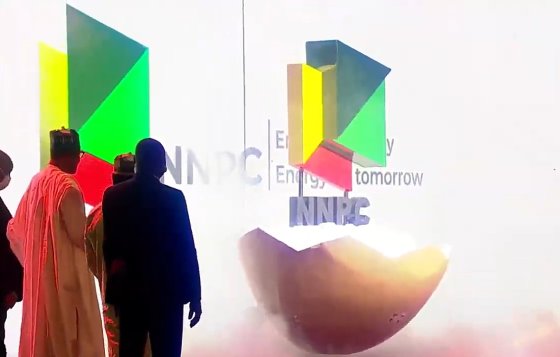 Some industry experts have raised concerns over the announcement of Jean-Marc Codier as the head of the oil trading arm of the Nigerian National Petroleum Company Limited (NNPCL).
A statement issued in Abuja by the Chief Corperate Communications Officer, Garba-Deen Muhammad, said he is to head NNPC Trading Ltd, a subsidiary of NNPCL, a situation which did not go down well with some industry experts.
The announcement attracted resentments among some analysts and operators on Monday, while other experts see it as normal.
Commenting on the issue, energy expert and Chief Executive Officer of Sage Consulting, Bode Fadipe, said, "It is of concern to most Nigerians that at this time of our life we are still having a foreigner in such a strategic business enterprise in this country.
"The question many people will ask is that, don't we have Nigerians who can manage that office? Are the expatriates now investors in the business or is it a joint venture that allows a foreigner to hold that kind of position?
"Has NNPC Ltd sold its shares to the public? To the best of my knowledge, it is still the Nigerian government that owns the shares in NNPCL. It is still owned by the government, so when did it start appointing foreigners to such a level?"
According to Fadipe, this was the first time he would see such an appointment in the national oil company, adding that it is abnormal.
"I think it is an anomaly. I don't know what would have informed that kind of position, but I think it is a situation that calls for further interrogation", he stated.
On his part, a legal consultant and energy law advisor, Prof. Yemi Oke, argued that under the Petroleum Industry Act 2021, NNPCL should be a going concern, as there were requirements under the law for appointments.
"There are other Nigerian companies that have expatriates as employees, all they need is to comply with the expatriate quota and show that there's no local manpower skilled enough to man that particular office, due to the technical nature of the position," he said.
A reliable source in NNPCL, however, disclosed to The Tide's source that henceforth, most commercially viable subsidiaries of NNPCL will be managed by expatriates.
"I was reliably told that most subsidiaries or units that are commercially viable, the operations would be managed by expatriates, with those in M3 category now limited to administrative schedules.
"This is same with NNPC Retails (the filling stations arm), NETCO (National Engineering and Technical Company), NPDC (Nigeria Upstream Development Company), etc," the source stated.
According to the source, "If the expatriates are on M3 NNPC grade (Executive Vice President is M2, Group Chief Executive Officer is M1), would that not lead to rivalry and conflict, at the expense of the company's man-hours?"
The source explained that the decision to use expatriates as heads of viable subsidiaries could be "to instill higher productivity, improved net profit, better efficiency and operational effectiveness".
Explaining the situation, NNPCL said in its statement that Cordier, served as a former Vice President of the Abu Dhabi National Oil Company, and that his appointment was in furtherance of the ongoing repositioning in the company for improved growth, better performance and service delivery.
"A renowned international oil trader, Cordier, a French/Swiss national, holds a Masters degree in Corporate Finance with Distinction from Paris 9 University.
"He comes into the role with a rich background spanning over 30 years in physical oil, oil derivatives, and risk management, with significant experience in reorganising and creating a trading business".
Also, the President, Nigeria Consumer Protection Network, Kunle Olubiyo, urgwd NNPCL to promote the local content drive of the Federal Government.
"Does it mean that there are no competent Nigerians who could do the same job, with respect to the promotion of local content? NNCPL has a mandate of refining petroleum products and it is a national company.
CBN's Lending Facility Falls By 14% To N453.7bn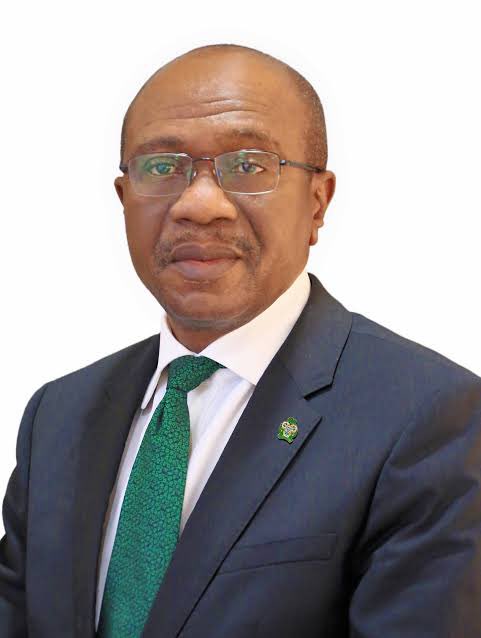 Borrowings from the Central Bank of Nigeria (CBN) Standing Lending Facility(SLF) has fallen by 14 percent from N528.15 billion in January 2023, to N453.7billion in February 2023.
Findings from the CBN's Financial Data for January and February 2023 showed that other banks' deposits in the apex bank's Standing Deposit Facility(SDF), rose by same margin of 14 percent to N668.86 billion in February 2023 from N584.79 billion in January 2023.
The Financial data revealed that decline in banks' borrowings from the SLF reflects the current decline in money supply in the economy due to the various economic policies that was implemented since November 2022 to curb inflation and mop up cash in the economy.
Money and Credit data of the apex bank for January showed that Nigerians in response to the initial deadline to the CBN's redesigned Naira policy deposited N1.81 trillion into the banking system in January.
Consequently, Currency Outside Banks fell by 70 per cent to N788.9 billion in January 2023 from N2.6 trillion in December 2022.
National Bureau of Statistics (NBS) consumer price inflation report for February showed that headline inflation rate, which rose by 0.09 percentage, points to 21.91 percent in February 2023 from 21.82 percent in January, showing an acceleration of the headline index for the second month to a near seventeen and half-year high.
The witnessed acceleration according to some economic analysts, was partly a result of the persistent food shortages and the unprecedented naira scarcity witnessed during the month as an upshot of the central bank's redesigned Naira policy.
With the CBN's Monetary Policy Committee meeting this week to decide on various monetary and economic indicators in the face of unabating trend in inflation, they predicted further rise in inflation rate to 22.1 percent this month.
They stated that rising inflation has continued to be a front burner in most economies, including Nigeria, and escalating the price stability plans far from the hands of the monetary authority, pointing that this is an economic growth trade-off that may further drive the central bank's position for an extended contractionary stance.
The Central Bank's committee however, projects the headline inflation to be 22.1 percent at the end of March 2023.
By: Corlins Walter