Rivers Schools Board Boss Decries Decay In Societal Values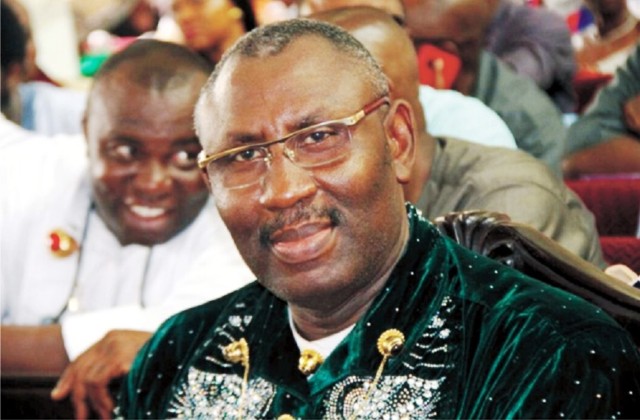 Chairman, Rivers State Senior Secondary Schools Board (RSSSSB), Chief David Briggs has advised parents to be proactive and vigilant towards checking drug addiction, cultism and prostitution among young adults in the state.
Briggs, who gave the advice in an interview with newsmen, yesterday in Port Harcourt, said there was the need to restore societal values.
He said the fast rate at which young adults in primary and secondary schools indulge in immorality was alarming and needed urgent attention to correct the anomaly.
"While most parents are busy politicking, chasing business and innovations, they have failed to address the high moral decay in our institutions of learning.
"Moral decay per say, is actually not an institutional decay but a personalised behaviour and conduct.
"Our wards are most vulnerable as moral decay runs in most of the schools in the country, in fact, most if not all the schools are either engaged in cultism and drug abuse.'
"These of course, are presently the highest social menace in our society. It has become very difficult to come up with a comparative analysis.
"But I must say that this societal problem has become so alarming among boys and girls even up to the primary schools," he said. The schools board chairman revealed that several unscheduled visits to some schools across the state showed how addicted some children were involved in drugs, cultism, violence and prostitution.
"It is sad that even in some primary schools, cultism activities are already being planted by some unscrupulous elements.
"Recently, I was on an unscheduled visit to some public schools in the state with a security team and we did an on-the-spot raid or bag search where I randomly brought out four students to exchange their bags and they were asked to empty those bags.
"During this raid, we found kitchen knives, explosives, Indian hemp, in fact the Indian hemp were found in the bag belonging to a JSS 3 student. "We even saw condoms in both female and male bags, this show the high moral decadence in our institutions" he said.
He urged parents to be alive to their responsibilities, revealing new alternative ways to detect drug addiction in young adults.
"Parents should begin to search under the beds of the children and wards because once they can't afford the cheap drugs like Tramadol or Indian hemp; they resort to drinking their own urine.
"These addicts urinate into containers hide them under their beds and allow it to ferment for three days and they drink this toxic substance.
"If your septic tanks develop a crack, be on the lookout if someone is not sniffing the gas from the broken area.
"Also, watch a child who is always covering his nose with a handkerchief, he may be sniffing petrol (PMS)," he said.
A'Ibom Doles Out N132m For Hospital Maintenance
The Akwa Ibom State Government has released N132 million for the maintenance of General Hospitals across the 31 Local Government Areas of the state in the last one year.
The State's Commissioner for Health, Prof. Augustine Umoh, disclosed this during an Inter-Ministerial Briefing, tagged, "Tracking the Promise" in Uyo, recently.
Umoh said Governor Udom Emmanuel is committed to effective healthcare delivery service in the state.
He noted that the State Government is aware of shortage of Nurses and Midwives in the health sector, adding that the shortfall of medical personnel has been addressed through employment of over 300 Doctors and Nurses in hospitals .
The Commissioner, however, said the number of recruited medical personnel was not enough, and government planned to bring back retired Midwives, who are still strong to support existing ones in the healthcare service.
"We will soon bring back retired Midwives who are still strong into the state hospital service. Government will pay them stipends to encourage them in contributing through their acquired experiences in the health sector.
"However, more health personnel would be employed to ensure efficient healthcare delivery in the state", Umoh said.
He reeled out achievements of the Governor in the health sector in the last eight years to include renovation of hospitals and construction of new ones.
He listed the remodeled hospitals in the state to include; General Hospitals in Ikot Abasi, Eket, Anua and the procurement of medical equipment.
Earlier, the Commissioner for Information and Strategy, Mr Ini Ememobong, said it became necessary to sensitise the public on the true position of government's projects, programmes and activities.
Ememobong said it was worrisome that after seven and half years of governance with numerous record of achievements in all sectors, some sordid and disparaging news items are still being spread around.
"We have, therefore, brought every section of the society together here to find out the reason the stories and reports sent out do not correspond with what we have on ground in the State.
"Governor Emmanuel has constructed numerous roads in the State, such as the Uyo-Etinan-Ndon Eyo Road and Ikot Oku Ikono flyover, among others but someone will write that there is no road in Akwa Ibom State," he said.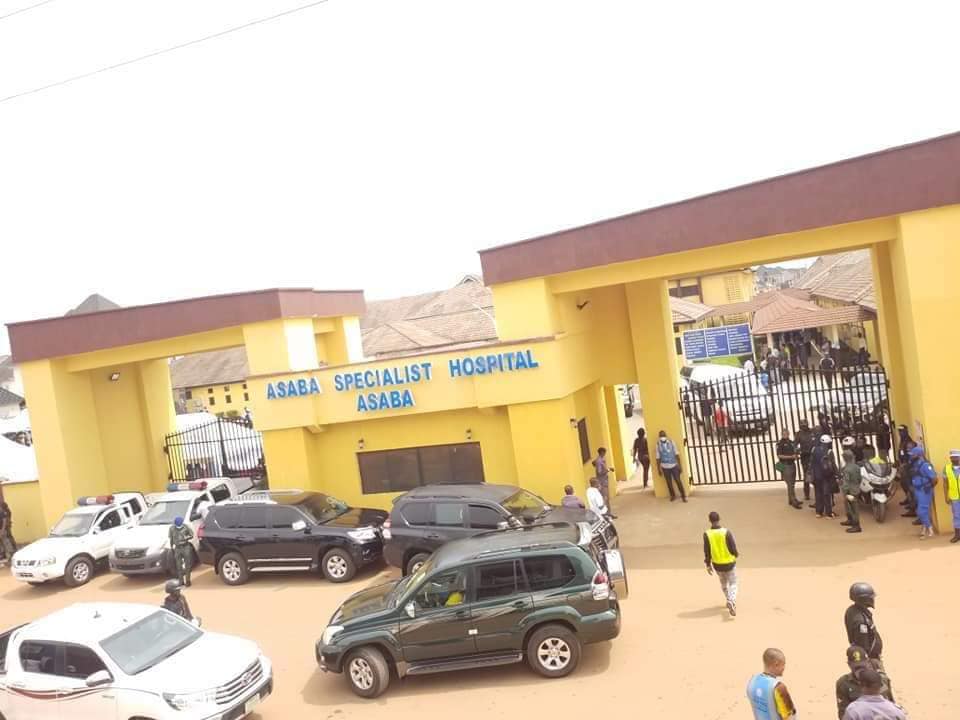 The management of the University of Benin Teaching Hospital (UBTH) has expressed grief over the death of Prof. Michael Ibadin, a former Chief Medical Director (CMD) of the hospital.
In a statement made available to The Tide's source in Benin yesterday, the CMD, Dr Darlington Obaseki, said the deceased succumbed during a brief illness.
Obaseki described the late Ibadin as a quintessential leader and a mentor to many.
He said his demise was a big loss not only to his family, but also to the hospital community and the medical world.
"With a deep sense of loss and pain in our hearts, we submit to the will of the Almighty God on the passing into the celestial realm of our former CMD, Prof. M.O. Ibadin after a brief illness.
"Until his death, he was a Professor of Paediatrics, a Consultant Pediatric Nephrologist and an astute health administrator.
"He was also a mentor who introduced several persons into hospital administration and management, including myself.
"We commiserate with his immediate family at this time and pray that God himself will console them and grant them the fortitude to bear this irreplaceable loss," he said.
Reverse Illegal Sack Of Workers, Obaseki Tells AAU Mgt
Edo State Governor, Godwin Obaseki, has directed the management of the Ambrose Alli University (AAU), Ekpoma, to immediately reverse all recent disengagement letters issued to some staff of the institution.
The government directive is contained in a statement by the Special Adviser on Media Projects to the Governor, Mr Crusoe Osagie, and made available to newsmen in Benin.
Obaseki, in the statement, said the sack notices issued earlier to some staff of the university were illegal, null and void.
"The management is to retrieve any such illegal letters if they were ever issued and reinstate the affected staff.
"I have ordered an in-depth investigation into what led to the sporadic issuance of illegal sack letters and ensure that anyone found culpable will be brought to book", the Governor said.
Obaseki reiterated his commitment to the welfare of members of staff, adding that he was working to find solutions to all lingering issues affecting workers in the state-owned institution.