Building Collapse: Agency Warns Against Illegal Conversion Of Buildings
In a bid to stem the recurrence of building collapse, the Lagos State Building Control Agency (LASBCA) has warned residents to desist from converting buildings from the original plan to suit their purpose.
Tthe General Manager, LASBCA, Mr Olalekan Shodehinde gave the warning in an interview with the News Agency of Nigeria (NAN) in Lagos, yesterday.
Shodehinde said that most buildings in the state had been illegally converted to purposes different from their initial purpose.
According to him, it is outright illegal to change the purpose of a building without obtaining approval permit for conversion from the government.
He said it was also illegal to attempt to change a residential building to a commercial building within an area still zoned residential.
He explained that the government allows for conversion of buildings provided it conforms with master plan of the area.
"An approval permit must have been applied for and granted before such conversion can be performed.
"The Lagos State Government periodically reviews the master plan of the city. Therefore, whatever change one wants to make on his/her building must conform with the subsisting master plan of the area.
"What is unacceptable is to use a building in an area for a purpose different from the government designated purpose for that area.
"So, if you want to change the purpose of your building, all you need do is to follow the due process and apply for 'a change of use permit' and once granted, you are free to do the conversion," Shodehinde said.
He said that to obtain a building approval permit was not as expensive as presumed by most residents of the state.
He appealed to every owner/developer in the state whose property was not covered by a valid building approval plan to regularise the property and ascertain the structural stability of their building.
Shodehinde lamented that most of the structures within the state were built without the requisite approval plan or due regularisation with the agency.
He said that most of the buildings did not conform to building specifications and standard.
"To obtain building plan approval is not as expensive as most people think. It takes only 28 working days for an applicant to get the building approval plan.
Senator McPepple, H&CM Ltd And Housing Revolution In Rivers
When the Rivers State Governor, Sir Siminalayi Fubara, launched his electioneering campaigns leading up to the March 18 governorship elections, he unequivocally told the people of the state that he was on a mission to consolidate the sterling performance of the New Rivers Vision administration of Chief Nyesom Wike. He, thus, said that the focus of his administration, would be Consolidation and Continuity of the good policies and programmes of the then outgoing government.
To achieve this, Fubara unveiled a litany of policy initiatives, he said, were designed to consolidate on the giant strides of the Wike administration. Among these was the dive into social housing, a new parlance that leverages on the rubost success stories that public private partnerships (PPPs) around the world have delivered to progressive societies and democracies, especially in the western world.
In his 'Blueprint For Consolidating The New Rivers Vision', Fubara said, "As Rivers State continues to urbanise, the demand for decent housing also escalates. New Rivers Vision's housing policy would support private sector investments in housing development to reduce the deficit.
"Although progress is slow, the potential in the state's social housing sector is enormous. Therefore, we commit to expanding opportunities and incentives for individuals and real estate developers to invest in providing affordable houses for citizens.
"Accordingly, we shall: provide an enabling environment for massive housing development programme through public-private partnership participation; improve land acquisition and development by removing all encumbrances through reduced fees and timely approval of title documents to attract and encourage estate developers to deliver affordable housing; provide housing loans for civil servants to acquire or build their own houses with flexible long-term repayment terms; leverage the Federal Government to site low-cost housing schemes in the state for citizens to acquire for the families; and support the Rivers State Housing and Property Development Authority to promote and invest in the development of housing estates to serve the needs of citizens either alone or in partnership with the private sector."
Since inauguration on May 29, Fubara has commenced the implementation of his 'Blueprint For Consolidating The New Rivers Vision'. His social housing plank of the agenda has also received private sector endorsements, and willingness to collaborate for accelerated housing delivery to meet the yawning deficit in the state. One of those private sector players is a renowned real estate and property developer – Construction and Housing Mayor Limited, whose Chief Executive Officer, My-ACE China, recently praised the governor's bold recognition of the urgent need to partner with the private sector to boost investments in housing delivery to reduce the growing deficit as well as make same accessible, and affordable to the low-income population.
Just recently, the real estate and property company expanded its portfolio, and also boosted its management profile with the bringing onboard of an astute and impeccable politician, business mogul and philanthropist, Senator Adawari Michael Pepple, as chairman of the Board of Construction and Housing Mayor Limited. To emphsise the focus of the company and key into the social housing policy framework going forward, McPepple has unveiled housing revolution plans that may change the housing profile of Rivers State and beyond.
The prominent Rivers son says the ideas he has been working on would soon come to the fore. The Opobo-born McPepple (Ibani-na-tima) sits at the highest echelon of the Board of the fastest-growing real estate solutions company in Africa at the moment.
Throwing some light on the import of Sen McPepple as the chairman of the Construction and Housing Mayor Limited, the Chief Executive (CEO) of the company, My-ACE China, whose brand name is Mayor of Housing, said the company's human resource consultants had some years back looked far and deep to come up with a suitable personality whose work path, ethics, and integrity match the value proposition of the Construction and Housing Mayor Limited.
Speaking to newsmen on the expected housing explosion in the state and the South-South Zone, Sen McPepple affirmed that not only does the company possess the competence, passion, and drive to ensure that there is a housing revolution in the South-South, but that the zone is at par with Lagos and Abuja. "We will work to restore the Garden City status of Port Harcourt and the beautification of most cities in Nigeria and Africa, through the bringing in of international partners", he said. He is personally bringing his experience and clout to ensure that this vision is realised and Rivers State would soon feel the direct impact of the housing revolution.
Since his assumption of the sensitive position, according to the Mayor of Housing, the chairman has been churning out various ideas and strategies which the experts have been working on. He explained that the time to unleash some of the ideas seems to be now.
He stated that the company has cutting-edge housing innovations and affordable housing solutions to offer Nigeria and Africa, explaining that Rivers State, and indeed, the Niger Delta would be in the forefront of this drive now that such a prominent son of the region is at the top of the Board.
He said the chairman shares the company's major dream which is to bridge the real estate and housing gap between Lagos and Niger Delta and to return the Garden City status of Port Harcourt in tandem with the policy objectives of the Fubara-led Rivers State Government.
Background:
Sen McPepple, was the immediate past chairman of the Rivers/Bayelsa Chapter of the Manufacturers Association of Nigeria (MAN), a position that opened his eyes to the inner recesses of the Organised Private Sector (OPS) in Rivers State and the South-South.
The Alabo is also the Chairman/Chief Executive of Mikada Group Limited, but what stands him out is that he represented Rivers State in the Senate from 1999 to 2003 during which he made his mark through various positions and committees including the Committee on Petroleum, Industry (vice chairman), Water Resources, Education, Social Development & Sports and Federal Capital Territory. He was appointed Senate Chief Whip in 2002.
Born in 1962, the Chairman is a University of Ibadan law graduate and is a Barrister & Solicitor of the Supreme Court of Nigeria.
He is deeply rooted in professional associations including the Institute of Directors and the Nigerian Bar Association. He has global contacts and experience which he is expected to bring to bear on his position.
He has national acceptance. A jolly good fellow, his hobbies touch very significant areas: Music, Writing & Reading.
Sen Adawari Michael Pepple is expected to bring his wealth of experience to bring stability in the real estate subsector of the African economy, especially in the advance of the African Continental Free Trade Agreement (AfCFTA) era.
He is happily married with children and is valuable in Rivers State and beyond when wisdom, experience, and wealth creation issues are in demand.
By: Our Reporter
Fubara's Social Housing Policy, Workable In Rivers -China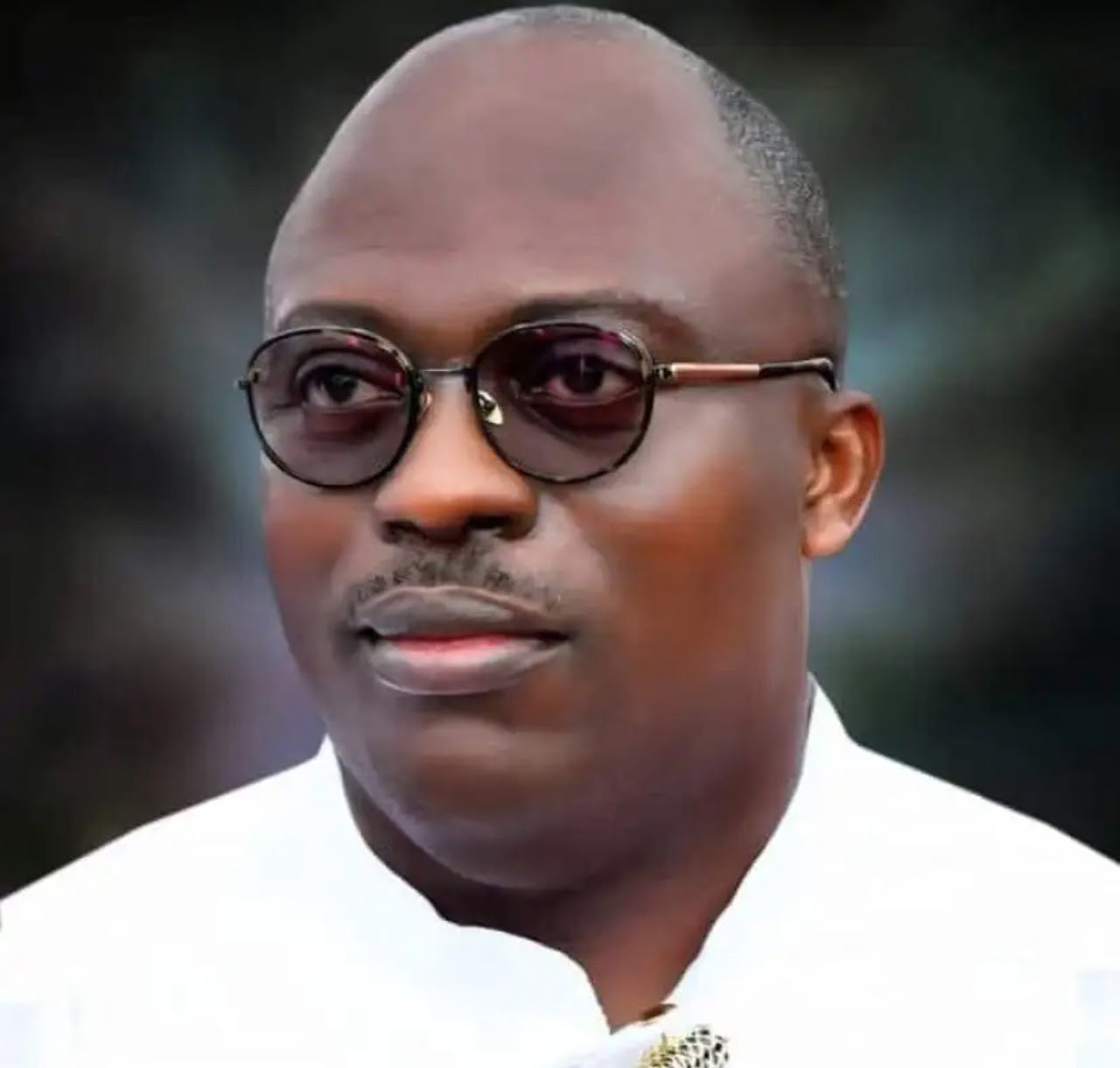 An international housing professional, My-ACE China, has expressed support to the Rivers State Governor, Sir Siminalayi Fubara's housing policy and the potential for accelerating housing delivery to the people of the state.
China, who is also the founder of international real estate empire, Mayor Of Housing, said this in Port Harcourt, while fielding questions from senior journalists on the assessment of the governor's policy thrust and implementation strategy.
Weighing in on the inaugural speech of the Rivers State governor, with specific focus on housing delivery, China said that Fubara has struck the right cord by identifying social housing as key priority area his administration would invest in through pragmatic public-private partnership initiatives.
In his "Blueprint for consolidating The New Rivers Vision", Fubara had said, "As Rivers State continues to urbanise, the demand for decent housing also escalates. New Rivers Vision's housing policy would support private sector investments in housing development to reduce the deficit.
"Although progress is slow, the potential in the state's social housing sector is enormous. Therefore, we commit to expanding opportunities and incentives for individuals and real estate developers to invest in providing affordable houses for citizens.
"Accordingly, we shall: provide an enabling environment for massive housing development programme through public-private partnership participation; improve land acquisition and development by removing all encumbrances through reduced fees and timely approval of title documents to attract and encourage estate developers to deliver affordable housing; provide housing loans for civil servants to acquire or build their own houses with flexible long-term repayment terms; leverage the Federal Government to site low-cost housing schemes in the state for citizens to acquire for the families; and support the Rivers State Housing and Property Development Authority to promote and invest in the development of housing estates to serve the needs of citizens either alone or in partnership with the private sector."
Explaining the import of the policy for Rivers people, China said that Social Housing was the answer to the huge deficit in the sector because it provides 'Affordable Housing' for majority of low-income earners, adding, "It is a scheme where a government subsidises the cost of housing to a group such as indigenes, civil servants, or under-privileged persons.
He praised Fubara for the initiative, adding that many professionals in the sector were ready to help government drive the policy to highest level of success.
"Most times, government provides what we call long-term either rent-to-own models with low simple houses that are basic, which minimum wage earners can achieve as their aspirations to home ownership. It is usually a government-controlled housing scheme."
Pushed on what the new Rivers State administration can do to actualise the desire, the sustainable housing expert said, "I was very delighted with the new Governor, Sir SiminalayiFubara, when I discovered that social housing was the priority of his administration.
"What the administration can do to actualise this are four fold. First is decentralisation of government/parastatals and infrastructure. For instance, for you to achieve a social housing scheme, the government would go to upcoming areas where land is affordable; where construction would also be affordable. But you would notice apathy by Port Harcourt residents to go outside the city centre. Now, with rising cost of transportation, and where all the civil servants work at the State Secretariat in the city centre, and if a housing scheme is at Omagwa or Obiri-Ikwerre, and a worker has to travel from Omagwa or Obiri-Ikwere to work, the cost of transportation, which has been worsened by subsidy removal, would be counter-productive for the low-cost houses.
"Yes, you gave somebody house but it is not cost-effective to him because transport fare eats it up and renders the house non-affordable. So, the first thing the government needs to do is to make an immediate plan to decentralise some of the parastatals so that people can work and live close to or where the affordable houses are located.
"The second strategy is to make basic infrastructure like schools, health centres and markets available where the Social Housing Schemes are located.
"The third pathway to success is for government to subsidise and privatise the construction of any housing project. The major mistake with government-owned enterprises in Nigeria is that the initiatives are run by government appointees and officials. When another administration comes, the project suffers. Then, corruption, which leads to padding and inflation of costs in components,hampers the implementation of the projects because unlike many other ventures, housing is very sensitive to quality control. If you try to lower standard or other forms of corruption in a government housing scheme, the quality would be so compromised that the project might not be completed or meet standard specifications. Such project should not be handled by government bidding and vending system or persons not experienced in social housing.
"Government needs to get experienced industry players to provide the model and discount the model, and take the discount directly to the developer, and then, let the off-takers be pre-qualified by the government but they (government) pays whatever the amount is directly to the off-taker. That way, the government only comes in to subsidise the developer, and the pre-qualified off-takers take the houses at affordable rate.
"For instance, if an average two-bedroom bungalow would take N20million to procure. Then, the government comes to two parties; a developer and a private mortgage firm. The developer builds the house for N20million, the government decides to do a 50per cent subsidy, so, they pay N10million as counterpart funding for a civil servant, then,the mortgage firm comes in and pays the N10million. The civil servant can then service the N10million to the mortgage firm through either their national fund or their salary. That way, a civil servant actually is only able to pay the monthly repayment to own the house over about 10 years to the mortgage firm. The government ensures the quality of the houses, and because it is private sector driven, there is no room for corruption because the scheme is quality and profit driven, the firm has his name to protect. The government only comes in to ensure accessibility.
"The fourth option the Rivers State Government needs to do is to fish out the qualification of the housing design. There is a new trend called minimalism architecture, where bogus houses are not allowed but simple eco-friendly functional houses. That is why the Mayor of Housing is one of the first companies in Nigeria to retain a minimalist architecture, someone that ensures the houses are simple enough to avoid waste in construction. This is because there are too many dead spaces in houses that consume money but are not functional in return and utility to the end owners.
"In summary, decentralising public amenities at the level of the social housing scheme; privatisation to make it private-sector driven with government coming in for subsidy, and then, very deliberate design to eliminate bogusness to gain affordability and eco-friendly functionality. With these, I am sure the dream of His Excellency to achieve social housing would be very successful.
"One of the things that stood out in his inaugural speech is social housing. I look forward to its implementation so it can bring resurgence to the housing sector here in Rivers State," China said.
Justifying social housing as the best strategy to close the housing gap, and highlighting where the scheme has been successfully implemented, China listed the US, London, and other places, including Nigeria in the Second Republic (early 1980s) when there were low-cost estates, adding that social housing policies have failed, in most part, in Nigeria since after the 1980s because of high level of corruption and bureaucracy.
He noted that, social housing would fail again, if government gets involved directly in the pre-qualification, construction and allocation processes, because, according to him, "a lot of value is lost in the corruption chain".
"When government wants to achieve social housing, the corruption and bureaucracy in the system would stifle it. The only option is to have it driven by the private sector. You have to get a credible firm to construct it just as you give construction firms to construct roads for you. Government is to supervise the value chain while private sector handles the nuts in the chains. It has worked in a lot of places, and it is one of the ways that government uses to intervene in housing crisis. Nigeria is now in a state of emergency because we are talking of 22 to 28million housing deficit," he said.
Speaking on the difference between social housing and normal housing schemes, China explained that, "The difference between social housing and normal housing schemes is that social housing is usually subsidised by the government."
He made recommendations to help government efficiently implement the policy.
China said, "We live in an import-dependent economy, and once forex goes up, everything goes up. We are also in a logistics-dependent country. So, when fuel goes up, everything goes up too.
"That is why the hyper-inflation that began two years ago when fuel went to N186 has remained there. It has gone to 21per cent for two years, and with the new surge after subsidy removal, it will only go higher. If deliberate interventions are not made to buffer the effect, inflation will only get worse. The cost of housing will also be affected by inflation, unless the government can cushion the effects through social housing.
"Two things can be done: Subsidy or discount on social housing; consideration of minimum wage review because when the cost of housing has been subsidised, the off-taker (workers) would still need to do their own counterpart funding. If minimum wage is not enough due to high transportation cost, you will still record very high level of default in the payment regime. If that happens, the system might have problem.
Another thing that can help is the technology deployed in building those houses. We need to look at what substitutes exist in low-cost schemes. Low-cost housing must not be low-quality housing. There is minimalism architecture where the houses would be designed to have facilities for basic shelter and not luxuries or bogus facilities that cost more. The tech determines the cost. If you run it as normal government contract where contractors come and bid, it will make a mess of the whole thing.
"We know that government vendors do a lot of padding. Therefore, government will need to go out of its way to invite already tested brands in the housing value chain that are already developing low-cost houses, and then have a public-private partnership (PPP) arrangement with them to favour the off-takers. Social Housing is all about cost. If it is not affordable, then, it is not social housing."
China said that a good number of experts and private sector investors were already waiting to take advantage of the governor's policy strategy to make affordable and accessible housing available for millions of low-income earners, who had been left behind in the equation in order to bridge the wide gap in the housing deficit.
By: Nelson Chukwudi
Decline In Commercial Real Estate Triggers Reduction In Valuation Jobs
With commercial real estate market impacted by major disruptions, including the global financial crisis and the COVID-19 pandemic, property valuation jobs are becoming hard to find among professionals.
The sector has also been slowed down by uncertainties in the market and turbulent Nigerian economy, especially monetary and fiscal policies.
Besides, the market has also been hit by the rise in building materials, especially cement, rods and sanitary wares that made it impossible for investors to delve into commercial real estate developments, while facility managers tripled their charges due to energy and other maintenance costs.
For instance, a 50-kilogramme bag of cement earlier sold for N4, 200 has shot up to N4, 700 in some locations. A set of sanitary wares now goes for N50, 000, against the earlier price of N45, 000 and a tonne of iron rods climbed to N500, 000 from N490, 000.
The total value of global commercial property fell by five per cent in 2020, to $32.6 trillion, at a time when global economic output contracted by more than three per cent.
In Nigeria, especially Lagos, commercial real estate sector declined by 14 per cent in 2022 compared to 2021 amid currency challenges and rising inflation. Interestingly, office demand remains within the premise of either quality or affordability.
Notably, the office market continues to exhibit varying levels of occupancy across different grades. The B+ grade segment appears to have the highest occupancy level at 78.36 per cent, while the A and B+ grade segments have 71.35 per cent and 75.35 per cent occupancy levels respectively.
Estate Intel said the office sector in Nigeria recorded a decline to 16 per cent of total stock from the 25 per cent recorded in 2022. However, it stated that the sector has continued to remain resilient in terms of occupancy rates despite pandemic headwinds and leasing activity still being driven by relocations.
According to Savills World Research, the value of all the world's real estate reached $326.5 trillion in 2020, a five per cent increase on 2019 levels and a record high. Growth was driven by residential, which is by far the largest real estate sector, accounting for 79 per cent of all global real estate value. It saw its value increase by eight per cent over the year, to some $258.5 trillion.
The world's most significant store of wealth, real estate, is more valuable than all global equities and debt securities combined, and almost four times that of global Gross Domestic Product (GDP). The value of all gold ever mined pales by comparison at $12.1 trillion, at just four per cent the value of global property.
For instance, International Monetary Fund (IMF) said tighter financial conditions tend to have a direct impact on commercial property prices by making it more expensive for investors to finance new deals or refinance existing loans, thereby, lowering investment in the sector.
They could also have an indirect impact on the sector by slowing economic activity, reducing demand for commercial property such as shops, restaurants and industrial buildings.
Estate surveyors and valuers, who confirmed the decline in commercial real estate in Nigeria, however, said the sector is currently peaking up again. "The major challenge is lack of commercial spaces as investors shy away from developing commercial real as part of fall out of COVID- 19 challenges.
"Now that businesses are coming back to traditional offices, we have gaps that will take some time to fill," according to the Chairman, Faculty Plant and Equipment Valuation, Nigerian Institution of Estate Surveyors and Valuers (NIESV), Mr. Kevin Ofili.
He admitted that the decline in commercial real estate transactions have affected valuation jobs. "Naturally, because of void earlier created by COVID-19, valuation jobs as it relates to office buildings dropped significantly since 2020, but studies for developing new office buildings is picking up again," he said.
Ofili said government is spending less in capital-related expenditure and Central Bank of Nigeria (CBN) continuous increase in Monetary Policy Rate (MPR) is a major challenge to valuation and other services-related jobs in Nigeria.
"Once business activities reduce in any society, valuation assignments will reduce couple with continuous rising interest rate in Nigeria and world over," he said.
Ofili called for special incentives from government, such as tax incentives for developers and to lower property-based taxation for uses in the short to medium term. He also suggested compulsory valuation by government in dealing with excise duties assessment among others like compulsory insurance valuation for government premium payments.
For the Chairman, NIESV, Valuation Professional Group, Gbenga Ismail, the market is stagnant and not many new developments in the pipeline and valuation instruction has reduced, as main valuation instructions are for mortgages commercial loans and financial reporting. "So, if mortgages are reducing definitely valuation instructions will reduce," he said.
He also pointed out the main issue is advancement in technology. "It is becoming easier to determine valuation process coupled with this is policy. If policy does not insist on valuation then no corporate will do it. So, policies like financial reporting are expected to increase valuation."
Ismail, who is also Vice Chairman, NIESV Lagos, said the good old days have gone, like in Asset Management Corporation of Nigeria (AMCON), when the process required that valuations be done before a transaction is concluded.
"Government should also request valuation under Bureau of Public Procurement (BPP) rules before any real estate procurement is done.
"All valuation reports are financial reporting instruments. The purpose of the report is to guide before any major decision is taken. What the valuer does is to provide market intelligence through the report to add to what you already know," he added.