A guide to legacy credit card and why you must have one
The First National Bank issues a legacy credit card to individuals with low credit score. The offer of application is shared as an invitation by the bank with some specific details. Only, if you accept the invitation, there are certain procedures to log in with the help of the credential provided in the invitation.
Once you become a legacy credit card holder, all the card activities are reported to three agencies. Therefore, it paves the way for you to improve your credit score and ultimately get a Mastercard with a good credit score. The condition is to use the card responsibly and properly.
Advantages of a legacy credit card
You get purchase protection from this legacy card. Hence, you get to cover damages that may occur due to theft, or accident. Also, you get the option for zero liability if you have incurred any fraud buys. Well, there are many such advantages that you can avail of. Have a look.
Free of initial deposition
The Legacy credit card is accessed by those individuals who may own a secured credit card. However, there is no requirement to deposit an amount to utilize the card. Now, that is a great utility for individuals who don't have liquid cash at present. With this card, you stand a chance of setting aside an amount for a secured credit card.
Flexible terms
Cardholders have claimed they could easily increase their credit limit for a good period. The only criterion is to use clear off the dues on time. They have also added that they had incurred a reduction in their APR. You can get all of these benefits only if you show that you are responsible enough to handle these matters.
Online management of Account
Once you have been issued the legacy credit card, you will be able to manage your account online. Have a look at the features included.
You can access your statement
You can keep a track on the processing of the payment
You can resolve disputes if any.
You will have access to the Personal Identification Number
Easy handling of your profile.
The above-mentioned features will help in processing the transactions and thus save you a lot of time. You don't have to spend hours talking with the representatives of the customer service. Everything is available online.
How to apply for a legacy visa credit card?
This might be the question revolving in your mind. Well, here is a catch.  You cannot apply for a legacy credit card. It comes with the exclusive feature of restricted availability. To put it simply, to own a legacy credit card you have to wait for the invitation mail from the back itself. You can say this the only thing that you may not like this card.
There may be many such individuals with low credit score, but who wish to issue a legacy credit card. In that case, you have nothing to do, but to count on your luck.
What to do after the mail arrives?
The invitation form will contain some credentials. You must keep a note of them. Find out the Reservation Number, and Access Code. Visit the page of First National Bank and fill in those two requirements and press continue. You can then proceed with the following details and register yourself as a cardholder applicant.
Unlike a secured card, there is no down payment here. The bank offers you a credit line ranging between $250-500. However, you are required to pay a certain sum as an acceptance fee. This acceptance fee will reduce your present credit line. Also, if you can clear off the dues on time, you will be freed from the credit line. Another important thing is the 30-day trial period. If after a month you feel this credit card is not of much help when you can return the card and ask for a refund. You will surely get back the acceptance fee.
Why do you need to pay the acceptance fee?
As mentioned above you can handle your profile online for easy access. Hence, you are liable to pay a sum on your account, before utilizing the same for a purchase. You are charged for your account set up, annual and programme fee. Every year on the same date on which you have opened an account the annual fee will be renewed. Additionally, you may have to pay an insurance coverage fee, whichever you have linked with this card.
Should you go for a Legacy Credit Card?
If you are sure that you can make payments on time, this card is just the right thing for you. It is going to help you in the long run. Have a look at the ways in which this card can help you in various ways.
Fix your low credit
If a credit report is awful, you have the option to counterbalance their effect with a Legacy Visa card for buys and satisfying the dues on schedule. In the event that you lack a good record of loan repayment, you can begin off by utilizing this card. Since banks won't be eager to offer you a Visa.
Assurance and Insurance
Legacy Visa card provides buy security and travel protection to cardholders. Buy security protects any buy against burglary, misfortune or unplanned harm for a predetermined time span. Travel protection is intended for the individuals who fail to satisfy the card balance in the wake of utilizing it for movement costs.
Online installments:
This bank enables you to cross-check your status and make installments on the web. Online installments offer to maintain a strategic distance from data fraud and late installments because of deferral in installment conveyance via mail.
The yearly expense might be deferred off
At times, the card backer may forgo off the yearly charge when you buy a thing utilizing the Legacy Visa card issued by First National Credit Card. What else do you seek? Also Legacy visa competitors offer better rewards at a lower cost.
If you have low credit, a legacy credit is going to make your life better. Hence, if you get an invitation, do not hesitate to accept it.
Forex Trading Signals: Advantages and Usage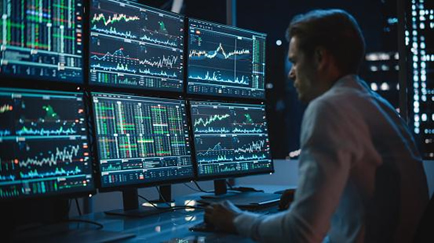 Forex trading signals are an automation tool. It represents trading advice based on analysis: in which direction the security price is going to go, to which levels it is most probable to reach as well as at which level it is reasonable to set a trailing stop loss.
Signals for Forex
Forex signals must answer the next questions:
what asset does it make sense to open a deal at this moment?;

in what direction will the price go?;

open a short position or long?;

what is the target profit level? ;

at what level should I insure the deal and why?;

when will the price reach the target level?;

what is the probability of a positive result?.
A trader determines the volume of a deal him.
Benefits and Drawbacks of Trading Signals
For you, the benefits of signals in your trading are as follows:
Sometimes you can't always keep track of all of the charts at the same time. It happens that you are not necessarily aware enough to make the correct choice. There is sometimes not enough time to go over dozens of data sources to figure out the right choice.
By using the signals of the ISP, the trader can analyze it. "Why did the signal provider pick this particular one and not this one? If I were in his shoes, what would I do?". The signals are an avenue to learn from the lessons of others.
Based on the signals from the providers, to a certain extent, a trader absolves of responsibility for his decisions. Psychologically, in the case of misfortune, it will always be simpler to blame somebody else rather than yourself. In doing so, the mental burden is lessened.
As an alternative, the signals provider can always act as a signals provider itself, thus generating additional revenue. At certain brokers, there is multi-level social trading. The trader copies trades of one or more traders to his account. And he/she makes their account accessible for other traders to copy.
Using Forex Trading Signals
The Forex signals arrive in the form of a message. It necessarily includes the action, type of asset, and level of the stop-and-take profit. It is a big plus if the signal provider provides advice: they add a screenshot of the chart with installed indicators and explain the decision, giving comments on critical levels and the principle of pending orders deployment. To use the recommendations or not is the trader's choice. The trader also chooses the volume of the transaction and calculates whether the deposit will be able to withstand a drawdown at the selected amount and the stop recommended.
How to deal with unexpected summer costs
Have fun saving money over lockdown, did you?
Sure, the distinct lack of expenditure over the past 15-16 months have been great, but things arestarting to get back to normal.With a return to normality,you'll probably find your day-to-day spending is steadily rising to where it was before.
The next few months are set to be interesting ones from a budgeting perspective. Many rescheduled social events like weddings, stag and hen dos and other big celebrations that were postponed over the past year and a half are all getting crammed in close together. For those participating, that can rather quickly take monthly spending from next to nothing to an awful lot.
Indeed, summer is a classic time for unexpected costs to rear their head, but with this year especially likely to be a shock to the financial system, what can you do to deal with them?
Reasons your budget isn't working
If your budget has gone from being watertight to looking shaky recently, these could be some of the reasons:
You haven't given it enough thought: Saving money over 2020 and beyond may have happened to you organically. By that we mean you didn't make any budgetary decisions to generate savings, they just happened. Now that life is back to normal the associated costs come with it, so you might need to put more effort into your budget to stay in the black.
You're spending more than you're earning: Again, this perhaps wasn't a particular worry over the past year and a half with nothing to do, but that might have stopped youfrom thinking about where and how you're spending your money. With every wedding, party or event you attend, you'll be spending a small fortune.Those costs may well suddenly add up to more than your income on the month.
You're not budgeting properly for different categories: Now that a lot more recreational spending is back on the table, you may have to address your category spending and apportion more funds to having fun. That spending should come at the cost of another area, though, which is a key thing to figure out to get your budget in shape.
You aren't adjusting it: Summertime, and summer 2021 in particular, is always a period of higher spending. With holidays and general fun in the sun to consider, you need to account for that in your budget. Planning your finances to spend more now and save more later will help you to recover from the bigger spending months.
Building an emergency fund
Emergency funds are essential for dealing with unexpected costs, particularly if you're getting to a point where you're spending about as much as you earn again. Right now, you might be thinking about how next week's stag do is going to affect your budget, but what if the boiler breaks down or a pipe suddenly bursts? Sudden, unanticipated but essential repair costs like these can send you into financial chaos if you're not ready for them.That's where an emergency fund can help.
You can build an emergency fundby aiming to set aside three to six months' worth of living expenses. This might seem like a mammoth task, but if you put little bits of money aside gradually – as much as you can afford every month –you'll build towards it quicker than you might think. Then, when a rainy (or chaotically sunny) day comes, you've got that all-important safety valve to keep you financially afloat.
Just remember to assess your finances and ensure you are only putting away an amount of money that will not leave you short.
Cryptocurrency Trading Platforms
Investing in cryptocurrency is threatening at the start because of frequent scam news. There are no doubt scams occur, and they will continue, but you need to choose
cryptocurrency trading platforms
wisely. Keeping security and long-term reliability as a concern, the following platforms are best for you.
Binance Exchange
Binance exchange is an altcoin trading platform founded in 2017. It offers more than 100 trading pairs between different cryptocurrencies. It also offers some fiat pairs only between cryptocurrencies. Binance deducts lower fees than other platforms up to 0.1% for both maker and taker. The fee reduces trade volume over the platform up to 0.02%. Besides these, if you want to trade through Binance, you need to learn more about it to make good of it.
Gemini
Gemini is the most popular cryptocurrency trading platform because of its security and transparency. As scams and hacking activities are very common these days, Gemini aims to provide its users will secure, reliable, scalable platforms to save their assets. Moreover, Gemini's new user can win the reward of 10$ on depositing 100$ in his account.
BlockFi
BlockFi is a crypto trading platform that comes with the most interesting feature of lending to earn interest in your holdings. Alongside coin trading, you can borrow depending upon your assets. If you hold your tokens, you can win interest for holding them. BlockFi also rewards its users with different offers from time to time.
Kraken
Kraken is one of the most prominent global cryptocurrency platforms with a wider range of selected tokens and coins. It also facilitates you with margins, but you need to learn before starting your career here. Unfortunately, Kraken offers limited coins or tokens to US users, unlike internationals.
Robinhood 
Robinhood is an emerging crypto trading platform in the world. It has just bitcoins and ethers but aims to expand quickly. No doubt, it has some limitations, but it is free of cost trading costs. It can be the best option for you if you are new to the crypto world.
Coinbase
Coinbase is a prominent cryptocurrency platform in the US founded in 2012, just a few years after the Bitcoin release. It is a licensed exchange covering over 40 states of America. It is a very easy-to-use platform with higher liquidity and a wider choice of altcoins. It charges a higher fee than other platforms up to 2.99$ concerning Dollar values.
eToro
eToro started from Europe but now expanding to the united states as well. It offers a wider range of digital assets to trade. Most importantly, it provides a practice account that helps its user to understand the platform before investing.
Bitcoin IRA
Bitcoin IRA is a different crypto trading platform from others. In many exchanges and digital wallets, you exchange currencies and earn a profit, but you have to pay platform tax. Bitcoin IA is the best crypto wallet where your profit is in your account, and there is no tax deduction.
Final Note
There are many cryptocurrency trading platforms in existence, but you need to explore them before investing. Choose a secure, stable, and reliable platform to protect your digital assets.