Our Victory For Rivers People -Wike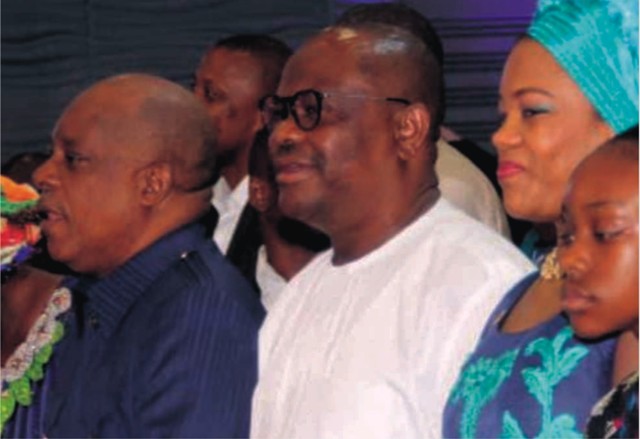 The Rivers State Governor, Chief Nyesom Wike has reiterated that his victory is for all Rivers people, hence, it is a new beginning for the state.
Speaking, yesterday, during a family thanksgiving at the Salvation Ministries headquarters in Port Harcourt on Palm Sunday, Wike said despite the political turmoil, nobody lost during the elections.
He said: "Nobody has won and nobody has lost the elections. But Rivers State has won.
"I forgive anyone that has wronged me and I also ask for forgiveness from those that I have wronged".
He said that he was in Church to give thanks to God for his faithfulness in the face of fierce political battles during the 2019 general election.
"We have come here to give God thanks because he is so faithful to us. We have come to thank God for the fight he fought on our behalf.
"It is only God who can fight for us. We have no power of our own to fight".
He thanked the Presiding Pastor of Salvation Ministries, Pastor David Ibiyeomie for his spiritual support during the long drawn political battle.
Wike said even when he faltered in faith; he was strengthened by the cleric with his confidence restored.
The governor said that with what transpired during the long drawn political battle, it is obvious that truly Rivers is a Christian state.
Speaking at the Thanksgiving Service, Senior Pastor of Salvation Ministry, Pastor David Ibiyeomie, prayed God to accept the governor's thanksgiving and bless him.
He said by the Special Thanksgiving, God will perfect everything that concerns Wike and his family.
He decreed God's wisdom on Wike, saying God will grant him the enablement to lead the state in the right direction.
While praying for God's blessing on the governor, Ibiyeomie said anyone planning evil against the Rivers State governor will fall prey to his/her evil machinations.
PDP Govs Harp On Restructuring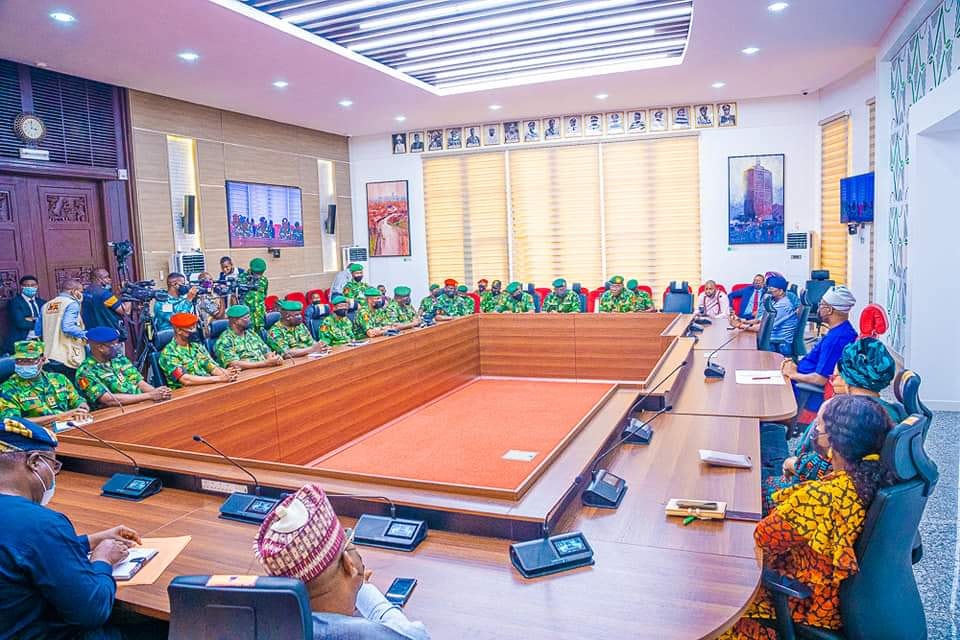 The Peoples Democratic Party (PDP) Governors Forum say Nigeria must embrace restructuring to survive.
Speaking at a two-day event for the PDP National Working Committee (NWC) members-elect in Abuja on Tuesday, Chairman of the forum, Aminu Tambuwal said the President Muhammadu Buhari-led government had failed to live up to the expectation of the masses in the past six years.
This was even as he accused the current administration of failing to take the country to the heights expected by Nigerians, adding that as a result, the PDP must strategise to take over in 2023.
"Nigeria must embrace restructuring to survive. It must restructure its polity, economy, security and ways of doing things. It must embrace relative autonomy and decentralisation of power," Tambuwal said.
"This will unleash the energies of our people, especially the young. It is time to allow Nigeria to blossom. It is doable with all hands on deck.
"Where APC thrives in excuses, PDP will take responsibility. Where APC thrives in propaganda and deceit, PDP will be transparent with Nigerians.
"Whereas APC Government thrives in insecurity, PDP will secure Nigeria. Whereas APC presides over Nigeria as the poverty capital of the world, PDP will make Nigeria prosperous. APC has wrecked our economy, but PDP will salvage it.
"Where APC focuses on the selective anti-corruption fight, PDP will fight corruption with appropriate institutional reforms."
According to Tambuwal, the ruling All Progressives Congress (APC) has clearly demonstrated gross incompetence in managing the fortune of the country.
He noted that 35 to 40 percent of Nigerians were unemployed while women and youths bore the main brunt.
The Sokoto State Governor said bandits, kidnappers, terrorists are having a field day, almost unchallenged with schools not safe for the schoolchildren.
In his remark, PDP National Chairman-elect, Senator Iyorchia Ayu, said Nigeria "is in very deep trouble".
The former Senate President explained that the main opposition party had a duty to rescue and rebuild the country.
He said, "In this time of grave challenges for our country, this retreat is to recommit us to the sacrifices we need to make to rescue and rebuild the country. And talking about sacrifices, I acknowledge that, as PDP members, you have been making enormous sacrifices, especially those of you who have held firm to our principles in the last 6 years plus.
"But think about the bigger sacrifices made by our founders who, at great risk, challenged the military leadership and played a critical role in winning back civilian control over our government. Without their sacrifices we would not even have a platform and a voice today, not to talk of gathering here for this stock-taking.
"And talking about stock-taking, this retreat is an opportunity for us to also do that: take stock of where we are as a party, how we got there, what went well and what went wrong, and then collectively think of how we can do better for our party and, more importantly, for our country."
Budget: Senate Uncovers N16bn Hidden Vote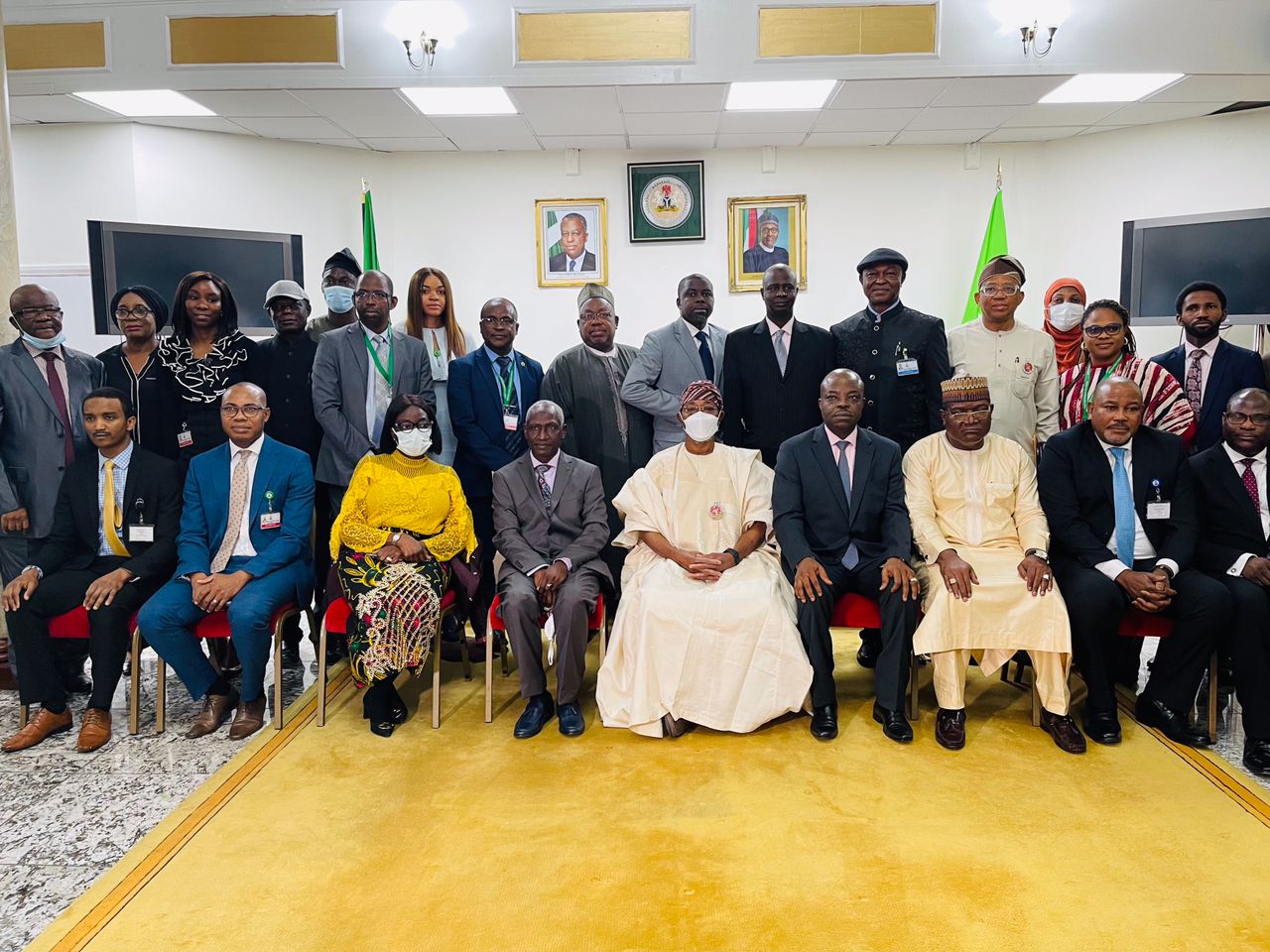 The Senate Committee on the Environment has uncovered the sum of N16 billion allegedly smuggled into the 2022 budget of the Ministry of Environment.
The Chairman of the committee, Senator Ike Ekweremadu, made this known before the Appropriation Panel to defend his committee's 2022 budget report.
Noting that the same anomaly was discovered last year, the Senator said the money was meant to service loans believed to have been collected by the Federal Government on behalf of some states being ravaged by erosion. He noted that the ministry had described the anomaly as a mistake.
Ekweremadu explained that the loans were supposed to be paid by the states for a period of 10 years, starting from 2023.
According to him, the loans would be deducted from the allocations to beneficiary states and not from the service wide vote or the budgets of agencies of the Environment Ministry.
He explained that last year, there was N6 billion in the environment budget for the servicing of a multilateral loan regarding erosion control.
"About N1.5billion of it was released to the Environment and later the Ministry of Finance wrote, saying it was a mistake that it was supposed to be from the service wide vote from where we service most of the loans," he added.
Ekweremadu continued: "So, we took it in good faith but surprisingly, we now got another N16 billion for the same reason from the Ministry of Environment. However, there was a directive from the leadership of the National Assembly that we should not tamper with monies provided for multilateral loans."
Furthermore, the Senator said they had invited the ministry, which said by the time they got their envelope and wanted to distribute to agencies, there was no such amount.
The chairman explained that by the time the money came to the National Assembly, there was this N16 billionn for the servicing of the new map loan.
"We asked when this money is due for servicing, they said they have a 10-year moratorium; we can't be providing for it until 2023.
"We also found out that about 21 states are benefiting from it and it is these states that will pay the loan and not the Federal Government.
"So, it is either we wait until 2023 before making provisions for it or we ask the states to start making provisions for it if they have to pay now.
"Even if the Federal Government has to pay, it has to go through the service wide votes, not the respective budgets of the MDAs; it's wrong. The anomaly is untidy," Ekweremadu added.
On his part, the Chairman of the Appropriation Committee, Senator Barau Jibrin, praised Ekweremadu's panel for its diligence and meticulousness to the assignment committed to it.
He said the report submitted was precise and straight to the point and they were satisfied with your report.
Jibrin said: "What you are doing in this committee is commendable. It shows that you are doing your oversight properly."
Senate Ends 2022 Budget Defense, Today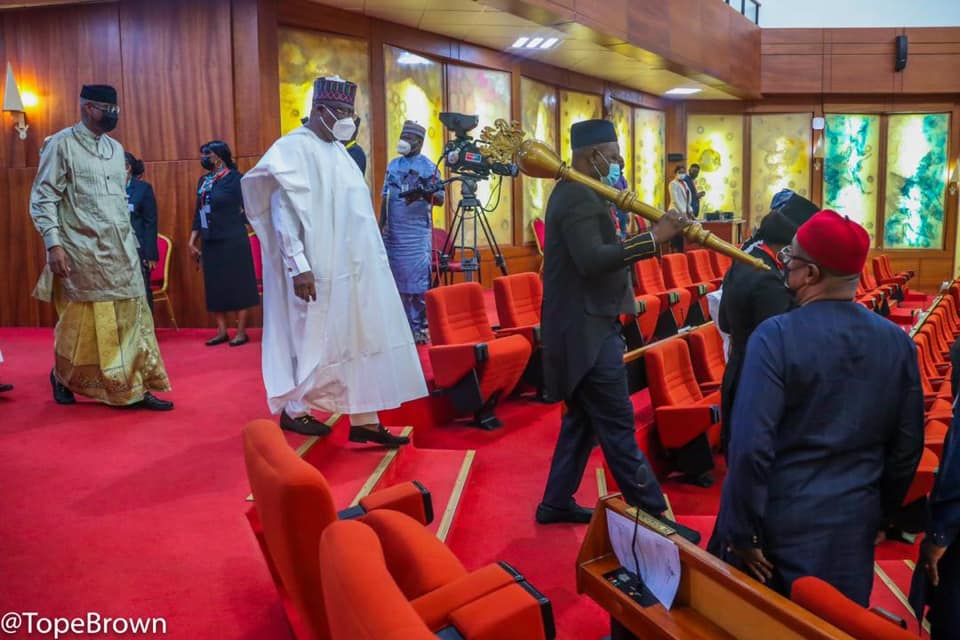 President of the Senate, Dr Ahmad Lawan, has given the Committee on Appropriations till, today, to conclude budget defense by subcommittees of the upper chamber.
Lawan explained that the ultimatum became necessary in keeping with the December 14 timetable for the passage of the 2022 budget by the National Assembly.
He added that working to the contrary may mar the timely passage of the budget as planned.
The Senate president, nevertheless, assured Nigerians that the National Assembly would work assiduously in ensuring that it resolves any likely hitch that may interfere with the quick passage of the budget next month.
He commended ministries, departments and agencies of government for appearing before the committees of the chamber to defend their respective budget estimates.
Lawan said, "According to our timetable for the budget defense and subsequent processing by out committees or subcommittees of the Appropriations Committee, tomorrow will be the last day for the budget defense.
"Tomorrow will be the last day for the budget defense by subcommittees for appropriation before the committee on appropriations.
"It is gladdening that all our committees have finished their budget defense with ministries, departments and agencies as programmed by this Senate. But we have a little bit of a hitch, we are behind schedule with some of our committees.
"So, I'm sure that those committees that should have appeared before the committee on appropriation, but could not might have had some challenges with getting some details from the MDAs.
"Tomorrow, no matter what, we have to conclude with the budget defense by the subcommittees before the committee on appropriations, and it is very important."
Explaining why work on the budget must be concluded in good time, Lawan said, "In fact, it is very, very essential that we keep to our timetable, otherwise, we may run into a very serious problem with our time for the budget to be considered and passed by the 14th of December.
"I'm sure that our committees will be able to appear before the committee on appropriations by tomorrow.
"[And] I will also add that the committee on appropriations should make itself available to our subcommittees for appropriation.
"We have up to the weekend to conclude on the work of defense by the subcommittees before the appropriations committee, so that the appropriations committee is able to also work to compile the document for us to work with, when we come to the next segment for the budget processing – that is the laying, consideration and passage of the budget proposal by the grace of God.
"I want to take this opportunity to thank all our committees for doing very well so far, and I'm sure that this little hitch is not something that we cannot deal with.
"On the whole, the program is going on, and I'm particularly glad that we have been able to finish the defense by the MDAs, and also commend the MDAs for coming forward to defend rather than leaving us to do what we think they want."
By: Nneka Amaechi-Nnadi, Abuja