Boxing: Koko Attributes Victory To Intensive Training, Physical Fitness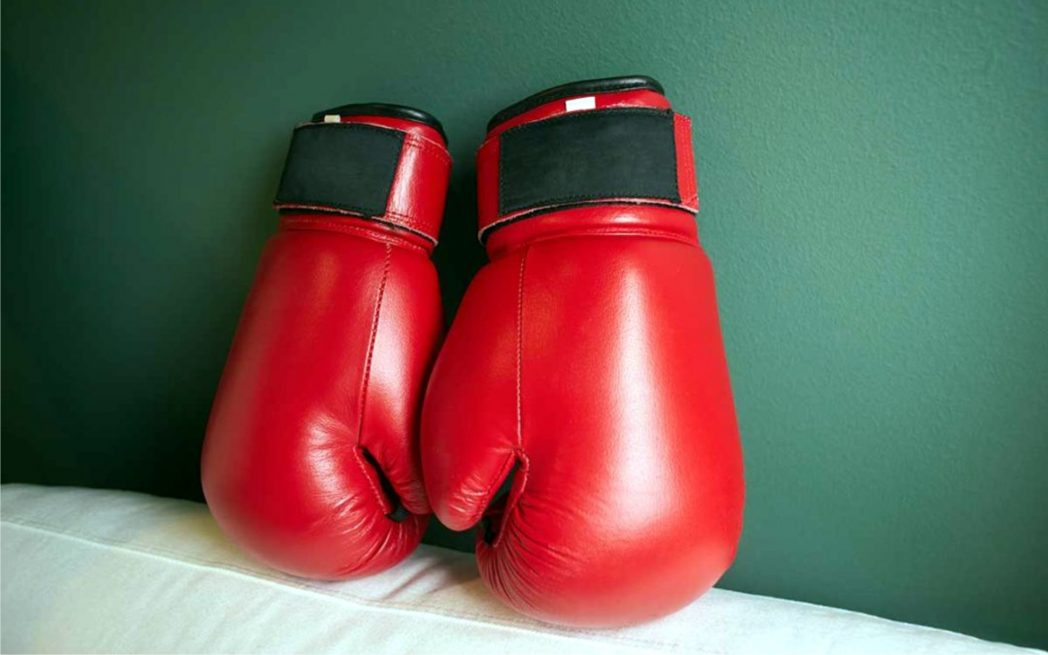 A member of comrade Boxing Club, in Okrika Local Government Area, of Rivers State, Oba Koko, at the weekend defeated his opponent, Emughedi Sam from Diobu United Boxing Club in 75kg category.
The event was an inter club boxing championship held at the boxing gym, Niger/ Bende Street in Old Port Harcourt township.
Responding shortly after his victory, Koko attributed his success story to hard training and physical fitness, saying since heard of the competition be he went into training every day to enable him, fit.
According to him, it was by the grace of God he won the fight and not by his strength alone.
"I believe in myself as a person but I thank God for the knowledge and strength he gave to me to defeat my opponent.
For the past three weeks, I have been training very hard for the championship.
I want to fight more to enable me get more experience in the sport", Koko said.
In his reaction, Sam gave kudos to his opponent saying that boxing is not a brotherly sport.
He explained that whenever you find yourself in a boxing ring whether you train or not, there must be a winner, adding that he was defeated in a consensus decision by the official.
"I lost to my opponent in an consensus decision after the completion of three rounds", he said.
The competition was organised by the State Boxing Association in conjunction with the Rivers State Sports Council.
Kiadum Edookor
MOC Makes Appeal Over Age Cheats
Organisers of the ongoing school athletics competition, MTN Champs, Making of Champions (MoC), have appealed to all athletes who have participated in the three legs of the championship, as well as their schools, parents, coaches and everyone connected to them to support the body in its efforts to eradicate the systemic age cheating in Nigeria's athletics by committing to use their real ages at the Abuja grand final and in future.
"MTN has provided a historic opportunity for Nigeria to finally tackle the pressures that our athletes have long faced to cut their ages," MoC said in a statement made available to news men.
"Never in our nation's history has there been a nationwide series of championships that has provided three age groups cutting across ages 11 to 19, to give everyone possible opportunity to compete fairly in their own age groups, and we have even relaxed the junior age group from U-20 to U-23.
The grand finale will hold in Abuja from December 1 to 3.
The MoC statement added: "Despite the fact that appropriate age groups have been provided for everyone, we have seen widespread age discrepancies across all three age categories – Cadet (U-14) and Youth (U-17) categories, which are strictly for secondary schools only and juniors (U-20), which is open to all other teenagers.
"For example, we have seen a systematic pattern of an unusually high number of SS2 and SS3 students claiming to be 13 and 14 years old respectively. We have seen athletes who were 14 in 2021 claiming to still be 14 now, 18-year-olds who have finished secondary school already claiming to be 13 so that they can run against the cadets, and we have seen many athletes competing for schools they are not part of and in the wrong age categories as well.
"One of such schools, which was biggest offender in this area, is currently in the process of being disqualified, which will be announced shortly."
NBBF President Commends Fubara Over DA-F Basketball Academy
The President of Nigeria Basketball Federation (NBBF),  Dr Musa Ahmedu Kida  has commended the Coordinator of the DA-F basketball academy, Fubara Onyenabo for his role in the development of the game, especially, development of young talents.
Dr Kida, who is also the chairman of Rivers State Basketball Association made the commendation on Saturday during the final game of the Nigeria Basketball Premier League (NBPL), Final Four tournament in Port Harcourt.
He stated that he was happy see over 250 children of the DA-F basketball academy coming to welcome him back to Port Harcourt, adding that coming to Port Harcourt after 25 years,  to like a home coming.
He prayed God to bless Fubara for ensuring that the young ones still have interest and are fully engaged in basketball. He added that the love between him and Fubara was beyond basketball.
By: Kiadum Edookor
Rivers Hoopers Win 2023 Nigeria Basketball League …Clinch BAL Ticket
There were scenes of wild celebrations as Rivers Hoopers were crowned champions of the 2023 Nigeria Premier Basketball League after they defeated Nigeria Customs 77-57 to end the 2023 Premier Basketball League with an unbeaten record of 13 games.
Consequently, the KingsMen picked the ticket as Nigeria's sole representative at the 2024 edition of the Basketball Africa League.
Earlier in the day, Gboko City Chiefs defeated Hoops & Read 80-70 to move temporarily on top of the league standings and opened up a three-way battle for the league title, with all of Gboko City Chiefs, Rivers Hoopers, and Nigeria Customs retaining the possibility of emerging champions.
The KingsMen approached the game with a strong mentality and went 14-4 inside the first five minutes of play in the first quarter, eventually seeing out the quarter 21-12.
Rivers Hoopers maintained the tempo as they took control of the game to finish the second quarter 38-27, and went into the halftime break with an 11-point lead.
The hosts had suffered a spectacular collapse in the third quarter during their previous games against Gboko City Chiefs and Hoops & Read, but with the league title and Basketball Africa ticket closer than ever, they were able to break their third quarter hoodoo as they dominated play to end the quarter 59-47.
The fourth quarter saw Customs come out fighting but for every question asked Rivers Hoopers had a fitting answer as the KingsMen took Customs to the cleaners with a 16-5 run in the final five minutes of the fourth quarter which finished 18-10 and the Rivers Hoopers held to wrap up a 20-point blowout.
The result sparked immediate jubilations as the vociferous home crowd who had shown tremendous support for the Hoopers throughout the Final Four tournament struggled to hold back their emotions.
Rivers Hoopers captain Victor Anthony Koko was instrumental in his side's victory scoring a game high 23 points, 9 rebounds, with 10/13 shooting from the field and 3/3 from free throws on a night Hoopers enjoyed a 72.7 percent conversion rate from the line. Abel Offia added 15 points with three 3-pointers made in the 4th quarter. Olatoye Duro-Ladipo had 10 points.