Dana Air Increases Flight Frequency To Abuja
Dana Air says it has increased flight frequency on its Lagos-Abuja route.
Its Media and Communications Manager, Mr Kingsley Ezenwa, said in a statement in Lagos, yesterday that from March 18, Dana Air would operate additional flights from Lagos to Abuja at 6.48a.m; 10.08 a.m; 12.15 p.m; 13.44 p.m, and 5.10 p.m.
He added that flights from Abuja to Lagos would be at 8.28a.m, 10.35a.m, 12.06p.m, 13.30p.m and 16.50p.m.
'Ezenwa said: "We are pleased to announce that we have introduced additional flights on our Lagos- Abuja–Lagos routes to provide more options, comfort and affordable fares for our teeming guests.
"Having yielded to the demands of our guests for more flights to be introduced at specific time and the increasing loads on the sector, we advise our guests to also plan their trip and book early."
According to him, the airline currently has two ongoing promos : the 100 per cent bonus miles promo and the reward promo in partnership with the Murtala Muhammed Airport II.
"This entails passengers to buy four tickets and get the fifth at N5,000.
"Our guests are also advised to take advantage of these promos, use more of their miles and save more on tickets," he said.
FG Approves N169.72bn Private Sector Investments In Roads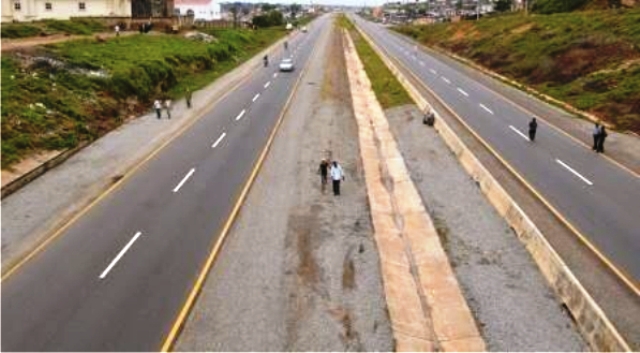 The Federal Executive Council (FEC) has approved N169.7 billion private sector investments for at least four road infrastructures through the government's Tax Credit Scheme.
The roads include a 234-kilometre stretch from Bali to Sheti through Gashaka to Gembu in Taraba State, at the sum of N95,232,474,010.72; and a second road, which consists of three roads worth N74,486,577,050.
Minister of Works and Housing, Babatunde Fashola, disclosed this to State House correspondents at the end of the FEC's meeting presided over by President Muhammadu Buhari at the Presidential Villa, Abuja, on Wednesday.
Fashola, who noted that the scheme was initiated in 2019 through Executive Order 7 signed by the President, said the arrangement allowed private sector players to finance public infrastructure instead of paying taxes and then offset it over time using tax credits.
For the 234-kilometre road in Taraba, which would cost N95.23 billion, Fashola said a N20 billion under the NNPC Tax Credit Scheme would be disbursed to begin the project soonest.
According to him, "the two main memoranda (presented to the council) relate to the uptake by the private sector in response to the tax credit programme, which we initiated in 2019, by Mr. President signing of Executive Order 7 to allow private sector finance public infrastructure in lieu of tax and then to offset it over time using tax credits.
"So, the first road that was awarded today on that policy initiative is the Rule Road from Bali to Sheti, through Gashaka to Gembu in Taraba State. A total of 234 kilometres reconstruction of that road in the sum of 95,232,474,010.62.
"The existing road, for those who are familiar with it, has no concrete stone base. It is just laterite on the asphalt so it doesn't last and it's breaking up and leading to potholes.
"So we've re-awarded this now for reconstruction under the tax credit scheme, there's a N20 billion provision under the NNPC tax credit scheme that will be used to kickstart this immediately.
"The second road which is also the tax credit scheme, which was approved by the council is actually three roads. The applicant, in this case, is Mainstream Energy Solutions, a major energy player in the country is now seeking to also participate in this policy by investing a total of N74,486,577, 050," he explained.
Speaking on behalf of his counterparts in the Ministries of Aviation, Power and Agriculture, the Minister of Information and Culture, Lai Mohammed, revealed that the council approved N3.49 billion for the purchase of an office building in Abuja for the Ministry of Aviation.
This, he said, would cluster the various agencies under the ministry into a single location.
He also revealed that council awarded a N553.58 million contract for the establishment and deployment of Advanced Report Generation Utility Engine Web-based Reporting Tools in favour of Messrs Sinecou Limited with a delivery date of 12 months.
JET-A1: Domestic Airlines Predict Increased Flight Ticket To N100,000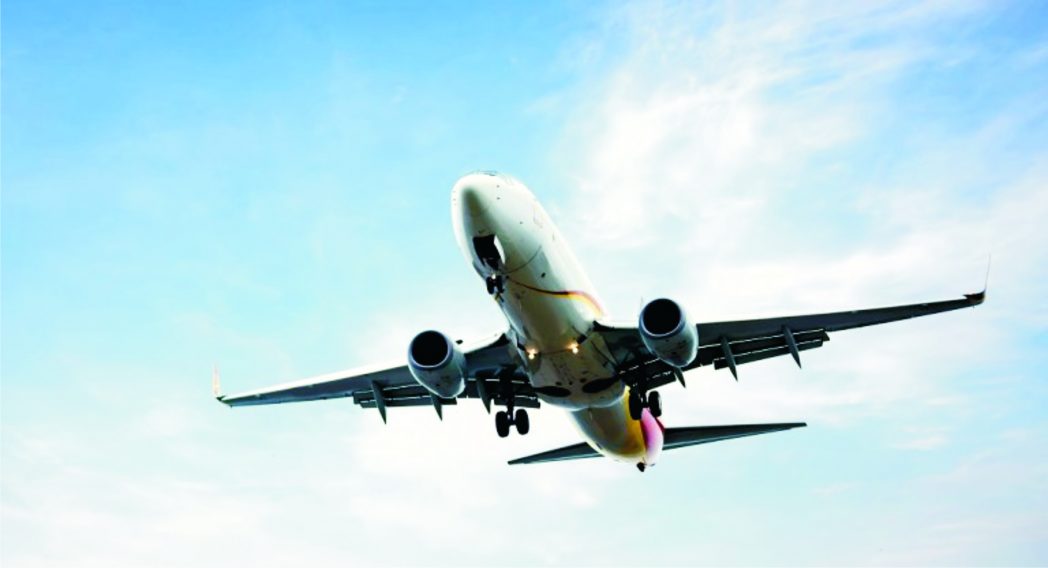 Domestic airlines under the aegis of the Airline Operators of Nigeria have said that rising operational costs occasioned by aviation fuel price hikes, foreign exchange shortage, etc. may push the base economy flight ticket to N100,000.
Spokesperson for local airlines/Chairman, United Airlines, Professor Obiora Okonkwo, made the disclosure during an exclusive interview with The Tide's source on Wednesday in Abuja.
Beyond the lingering aviation price hike crisis, the airline chief said local operators were being compelled to source foreign exchange from the parallel market at high rates due to a lack of adequate supply from the Central Bank of Nigeria through the commercial banks.
Consequently, he said an increase in the base economy flight ticket to at least N100,000 might be inevitable for all domestic airline operators, if the current situation persists.
"Obviously, it is inevitable. I can tell you that all the airline operators, in the last three months, have been losing money, a huge amount of money. There is too much stress on the operational fronts for them to break even.
"Even if the aviation fuel is made available, there must be a review to reflect the minimal operational cost. We are offering patriotic services to the nation and understand the essential part of it. We are part of this economic development process in Nigeria but it is coming at a very huge sacrifice.
"Nothing less than N100,000, between N100,000 and N120,000 base price, even with Jet A1 fuel at N400 – N500. That is what it is", Okonkwo said.
Noting that meetings with the CBN in this regard are yet to yield any positive result in the provision of adequate forex, he stressed the need for the aviation industry to be seen as an essential service that should have special consideration in financial matters.
He clarified that the operators have no joy in increasing fares, but that it has become necessary for them to avoid shutting down and running out of business.
"In the industry, it is expected that you will gain some here and lose some there, but the biggest challenge indigenous operators are having is that the cost of everything is high.
"You source money from the commercial bank rates. You source money from the black market. No moratorium for your loans and the banks and AMCON are quick to jump on you", he explained.
Corroborating this view, the Chief Operating Officer, Ibom Air, Mr. George Uriesi, said local airlines had reached a point in their operational cost that 'something has to give in'.
"Something has to give in. It's either the prices of fuel should come down, or the prices of airfares go up from where they are.
"So far, the airlines have tried very much to work within the airfares as they are. All sides of the divide are aware that the airlines have done the best that they can do.
"I don't know what tomorrow holds but at some point, if the airline doesn't survive, it goes down, to the detriment of everybody – the people who work for the airline, the people who fly on the airline, the country's economy, everything goes down. So, airlines are just trying to be stable and patriotic. That's where we are", Uriesi said.
Uriesi, a former Managing Director of the Federal Airports Authority of Nigeria, said it was difficult to tell how long the local carriers would be able to continue with the high operational cost.
'Youths Key To Economic Advancement'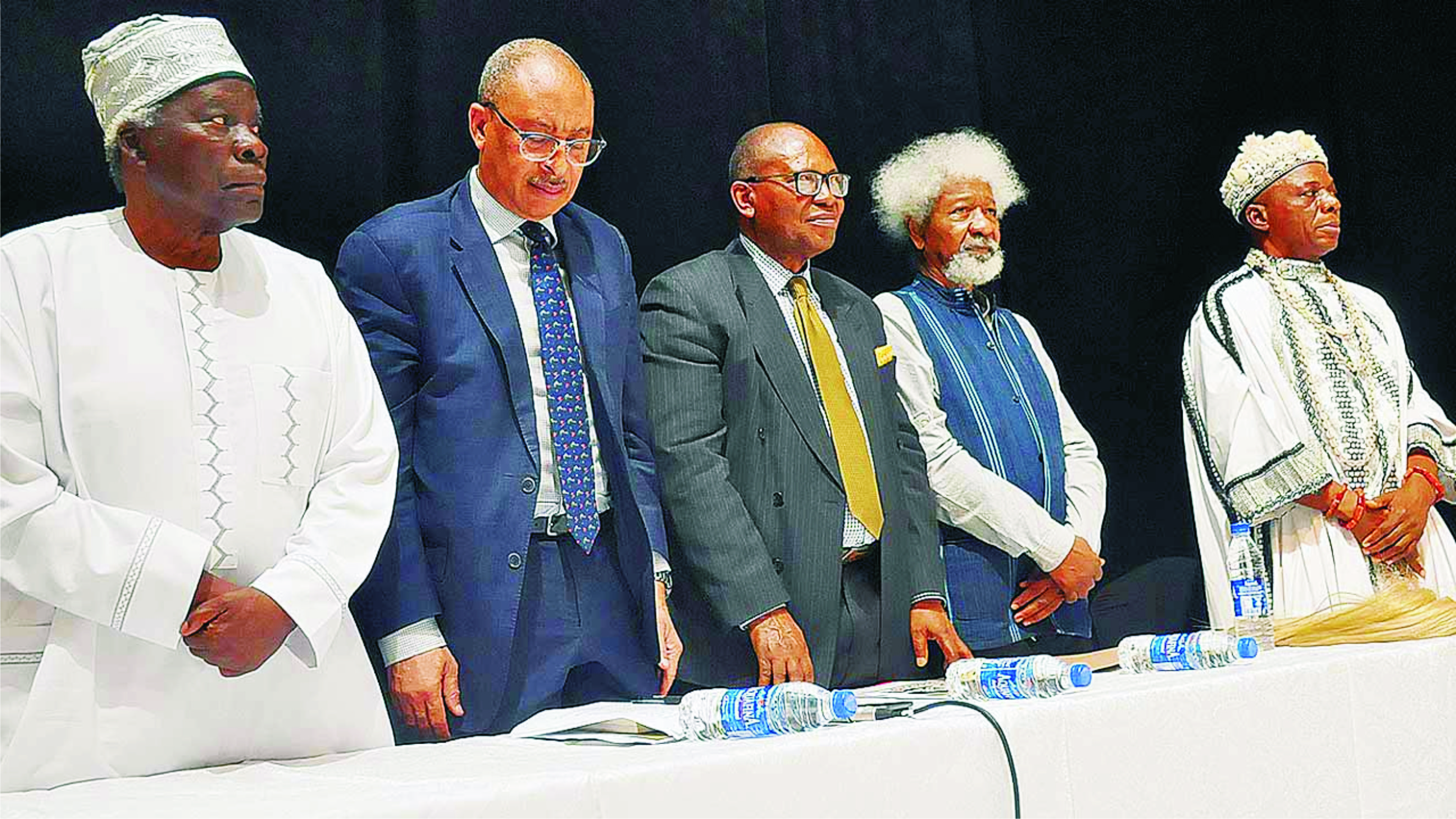 An economist, Prof. Pat Utomi, has stressed the need to invest in youths to enable them transform Nigeria's economy.
Noting that youths have the capacity to reverse the dwindling fortunes of the economy, Utomi, who was the keynote speaker at the first International Conference on Innovation, Entrepreneurship and Business Management organised by the University of Lagos Business School (ULBS), said Nigeria is till being challenged.
"Our country is still challenged. We are the poverty capital of the world. According to a report, in the next 10 years, between us and Congo Democratic Republic,would produce 40 per cent of the world's poorest people.
"Thus, we should invest massively in our young people to enable them transform the country and the economy. They have the capacity to change this country for good," he said.
The Professor of Political Economy also underscored the importance of deploying technology in deepen entrepreneurship and growth.
He said through the tech space Africa would make over $14billion with youths, adding that 60 per cent of the cash would be for Nigeria.
Earlier, Vice Chancellor, University of Lagos, Prof. Oluwatoyin Ogundipe lauded the leadership of the ULBS for its performance.
He noted that plans were underway to build a mini-refinery for the institution's Department of Petroleum Engineering.
Pioneer Executive Director, ULBS, Prof. Abraham Osinubi, said the conference was aimed at halting the disconnect between the academia and industry by creating an interactive avenue for new ideas to solve real life problems.
The event also witnessed the launch of the ULBS journal, Lagos Management and Business Review.
Thw Conference had as its theme: "Adapting to business landscape in disruptive times".