VC Tasks Institutes On Food, Raw Materials Production
Vice Chancellor, Obafemi Awolowo University, Ile-Ife, Prof. Eyitope Ogunbodede, has called for activities that can be helpful to farmers and other stakeholders in the business of food and raw materials production.
Ogunbodede made the call on Wednesday at the 2018 Annual In-house Review of the Institute of Agricultural Research and Training (IAR&T), Ibadan.
The Tide source reports that the review had the theme: "Agricultural Research and Innovation for Sustainable Food and Industrial Raw Material Production''.
The vice chancellor said that research institutes should fashion out relevant activities for food and raw materials distribution, preservation, product development and food security.
Ogunbodede said that the institutes should focus researches on renewable energies such as solar and windmill to mitigate climate change effects.
He said that researches should also focus on crop and animal production with flood, heat, drought and pest resistance.
The vice chancellor said that research should be farmer demand-driven, market-oriented, problem-solving, industrial-demanded and generally acceptable for high adoption.
Ogunbodede also said that education on the effects of climate change should form an integral part of school curriculum and be taught at all levels in agricultural science.
He said that subsidy on agriculture by governments should target farming activities that could stern the effects of global warming.
"The subsidy should focus on farming activities that can address water, energy and chemical changes of production environment.
"Nigeria will be food and nutritionally secure if government will promote a guaranteed market to farmers, and the activities of middlemen be removed from marketing of agro-materials and food crops.
"The Federal Government should legislate against free range of domestic animals that often willfully destroy farms, causing clashes between crop and livestock farmers (cattle herdsmen)," he said.
Earlier, the IAR&T Executive Director, Prof. James Adediran, said that the institute conducted a number of researches which were demand-driven and market-oriented in 2017.
"These are mainly in area of development of land information system and integrated soil management, varietal development in maize, kenaf, integrated pest/disease management in cowpea and maize.
"There was also genetic improvement of pigs, local chicken through artificial insemination, multi-locational trials to develop new technologies, improving diet to reduce incidence of diabetics in human, improving quality of soya products, among others," he said.
Adediran said that IAR&T also participated in various externally-funded projects with good outcomes, adding that some improved varieties of maize, cowpea and soya bean seeds had been provided for farmers and other stakeholders.
He gave the assurance that the institute would continue with ongoing projects and propose new ones, as well as make more impacts on dissemination of research findings to the end users.
"Finally, we are also focusing on income generation activities that are sustainable, including transfer of improved technologies to promote entrepreneurship in agriculture," he said.
In a lecture on "Post-harvest Handling of Food Crops in a Changing Climate: An Outlook on Food Research in IAR&T'', a food scientist, Prof. Adetayo Ashaye, called for emphasis food fortification.
Ashaye said that food control systems should be developed and operated in accordance with fundamental principles including a food chain approach, risk analysis, transparency and involvement of concerned stakeholders.
The food scientist said that marketing companies and cooperatives were essential for handling produce and reducing post-harvest losses.
"Proper coordination of their activities is very important.
"In reducing post-harvest losses for vegetables, proper packing is required to ensure that they don't lose freshness in the process of transportation; for roots and tubers, their processing/harvesting must be done timely and carefully," he said.
Representatives of research institutes and other major stakeholders in agriculture attended the event during which awards were presented to some outstanding workers of the institute.
Aviation Workers Issue Strike Notice To NiMET
Aviation workers unions have given a 14-day notice of strike to the Nigerian Meteorological Agency (NiMET) for failure to implement consequencial adjustment wage for its workers.
This, consequently, means another round of disruption in the aviation industry as three workers' unions have threatened to ground operations at the Nigerian Meteorological Agency over the wages, and failure to implement the minimum consequential adjustment wage.
The unions, which include the National Union of Air Transport Employees (NUATE), the Association of Nigeria Aviation Professionals (ANAP) and the Amalgamated Union of Public Corporations, Civil Service Technical and Recreational Services Employees.
The unions in a letter of notice of strike, which was made available to aviation correspondents, gave the agency's management a 14-day ultimatum to implement the minimum wage adjustment or they would embark in strike action.
This is also coming barely a week after the workers of the Nigerian Aviation Handling Company PLC( NAHCO) downed their tools over wages.
The strike notice to NiMET is also coming up in the sector, irrespective of the recent order given by the ministry of aviation, prohibiting any form of strike in the sector, as aviation industry is viewed as essential service.
The unions have accused the NIMET's management of 'wickedness' over its failure to implement the minimum wage consequential adjustment despite its implementation in other five aviation agencies in the sector, since February 2022.
The letter dated January 26, 2023, was jointly signed by the General Secretary, NUATE, Ocheme Aba; the General Secretary AUPCTRE, Sikiru Waheed; and the General Secretary of ANAP, Abdul Rasaq Saidu, and was addressed to the Director-General of NiMET.
By: Corlins Walter
New Seme Customs Controller Vows To Sustain Tempo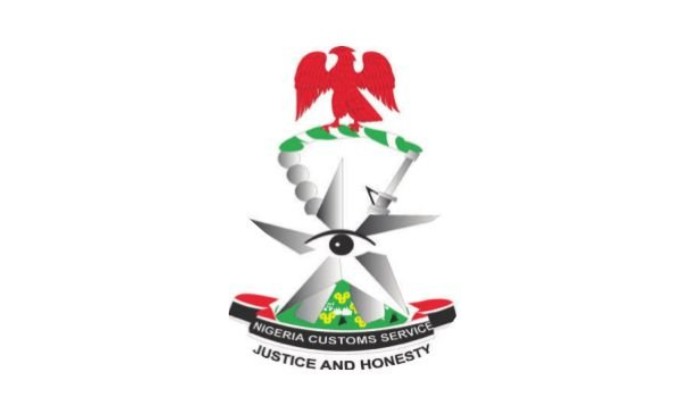 The newly deployed Area Controller, Nigeria Customs Service (NCS), Seme Border Command, Compt. Dera Nnadi, has assumed duty with a pledge to sustain and improve tempo of trade facilitation at Nigeria's busiest land frontier.
Speaking at a brief handover ceremony, Nnadi, who described Nigeria as a strategic economic player in Africa, said schemes like ongoing ECOWAS Trade Liberalisation Scheme (ETLS) and soon to take off African Continental Free Trade Area (AfCFTA) would be explored for common good.
According to the new CAC, Nigeria's economy is central to the West African sub-region with a population of over 200 million, with the country having potentials to contribute to the over 1billion African population through the AfCFTA regime
He urged his operatives, other government agencies, members of the border community and travellers to embrace challenges of trans border trade and comply with the law guiding trans border trade all the time.
Nnadi, who noted that border communities have challenges that are not insurmountable, added that there is need to cover infrastructural gaps that will improve their standards of living and promote lawful sources of livelihood.
Ahead of the 2023 elections, he advised his officers to be polite to travellers and traders using the Seme corridor and be firm in curbing any form of lawlessness.
He said his experience and knowledge from previous assignments across the border and his academic exposures will be deployed to border administration
While promising to interact closely with  traditional rulers and other members of the border area, he solicited closer stakeholder interactions at strategic and operational levels.
By: Nkpemenyie Mcdominic, Lagos
Kaduna Refinery Rehabilitation: NNPCL, Daewoo Sign N342bn Deal
A contract sum of $740.67million has been signed between the Nigerian National Petroleum Company Limited (NNPCL) and Daewoo Engineering and Construction Nigeria Limited for the rehabilitation of Kaduna Refining and Petrochemical Company Limited (KRPC).
A release from the NNPCL revealed that the signed contract of $740.67million (N341.48billion as at Friday's official exchange rate of N461.04/$) was signed at the Abuja headquarters of NNPC, and will last for 21 months.
According to the release, the quick-fix strategy would see to the repairs and re-streaming of KRPC, as well as ensure its operation on a sustainable basis at a minimum capacity utilisation of 60 per cent.
In the released statement, the Executive Vice President of the downstream of the national firm, Adeyemi Adetunji, was quoted as saying that the contract is marked a milestone in the history of KRPC, considering the fact that the last Turn Around Maintenance on the refinery occurred about 15 years ago, and that the project was framed after extensive engagement with Daewoo.
"This project shall be executed in three work packages as a maintenance services contract by Daewoo E&C Nigeria Limited at an estimated maximum cost ceiling of $740,669,600, with a duration of 21 months.
"The quick-fix strategy guarantees the fastest route to re-streaming Warri Refining and Petrochemical Company (WRPC) and KRPC for in-country production of refined petroleum products.
"Restoring WRPC and KRPC back to operation will guarantee energy security for the country, reduce dependence on imported petroleum products in view of near total dependence on supply of imported petroleum products and the impact the ongoing Russia-Ukraine war is having on global supply".
"The proposed quick-fix initiative on KRPC is expected to restore it to a minimum of 60 per cent of its nameplate capacity by fourth quarter of 2024. NNPC Limited is using a combination of Internally Generated Revenue and third party financing to execute the repairs of the refineries", he stated.
Also in the release, Adetunji noted that the rehabilitation of the Port Harcourt Refining Company had progressed considerably.
"The old refinery is currently at 64 per cent completed and the plant is expected be back in operation in second quarter of 2023, while the entre PHRC rehabilitation project currently stands at about 59 per cent.
"On the other hand, WRPC quick-fix project has achieved 28 per cent completion and is expected to be re-streamed by the end of this year", it stated.
The statement further maintained that Nigeria should be self sufficient this year with respect to the domestic production of Premium Motor Spirit, popularly called petrol.
By: Corlins Walter