TB, Ninth Leading Cause Of Death -RSG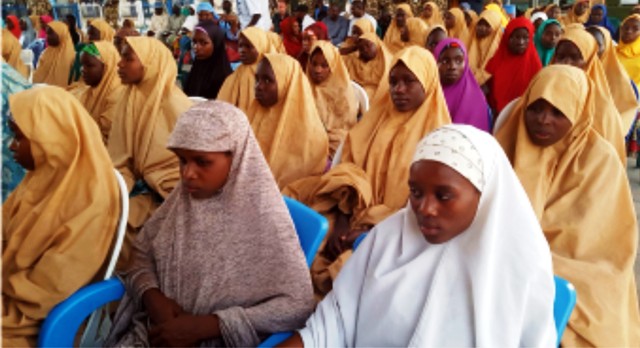 Tuberculosis (TB) remains the world's leading infectious killer disease, being responsible for deaths of nearly 1.7million people each year and represents the ninth cause of death globally, the Rivers State Government has revealed.
Health Educator, Rivers State Ministry of Health, Dr Doris Nria, made the disclosure at Ala Polo Tourist Beach, Port Harcourt at the day two of the sensitisation campaign rallies as part of activities marking this year's World Tuberculosis Day in Port Harcourt, yesterday.
Nria, who revealed the theme of this year's commemoration, "Wanted: Leaders for a TB-Free Rivers State," added that the devastating impact of TB on the society calls for concerted synergy of all stakeholders to free the state of the menace of TB.
Nria appealed to residents of the state to come out en masse for TB, Malaria and HIV test/screening and treatment, adding that the sensitisation was necessary to avail residents opportunity to easily access treatment for the diseases.
Some of the residents, who thronged the venue of the TB rally for tests, screening and treatment, commended the Rivers State Government for partnering with WHO, United State Agency for International Development (USAID), Global Fund and Family Health International (FHI) to bring much-needed succour to the door-steps of TB patients in the state.
One of the beneficiaries of the free test and screening, Mrs Becky Charles expressed satisfaction over the care and support given to the poor and sick by the state Governor, Chief Nyesom Wike through his pro-people health policies and programmes.
She noted that the governor was doing everything within available resources to rid the state of TB, and charged other governors and leaders in the South-South to emulate the governor's kind gesture.
Susan Serekara-Nwikhana
AFCTA: Nigeria Makes First PAPSS Transaction
Nigeria has emerged as the first country in Africa to record the first successful transaction through the Pan-African Payment and Settlement System (PAPSS).
The payment gateway was conceptualised January, 2022, in a bid to promote and aid the African Continental Free Trade Area (AfCFTA).
PAPSS success in Africa was joint effort by the Africa Export-Import Bank (Afreximbank) in partnership with the African Union (AU) and the AfCFTA.
It was gathered that the first transaction on the PAPSS platform was made possible by the Nigeria Inter-Bank Settlement System Plc (NIBSS) and the successful transaction occurred between the Ghana Commercial Bank and First Bank of Nigeria Plc.
PAPSS serves as cross-border payments and settlement platform for the African continent.
It is available leveraging the NIBSS Instant Payment platform for commercial banks, Fintechs, payment service providers, card schemes, and other payment industry players to integrate for Intra-African Trade and other economic activities among African countries.
The payment platform aims at simplifying transactions by transforming and facilitating payment, clearing and settlement for cross-border trade across Africa.
PAPSS recognises over 41 currencies and it enables instant, Diaspora payments in local currencies between African markets.
It avails an opportunity for a customer in one African country to pay in their own currency, while the beneficiary in another country receives value in their own local currency.
It was also designed to reduce transaction time and cost of cross-border financial services by curbing dependency on hard currency and major unknown transaction delays.
Banks at various stages of connection through NIBSS for the PAPSS integration, it was gathered that deposit money banks are currently undergoing certification, integration, and migration to the PAPSS will Go-live and also consummate live transactions in the coming weeks.
Giving Details Of 23 Abuja-Kaduna Victims'll Subject Families To Fresh Trauma
The rescue of the 23 remaining victims of the Kaduna-Abuja train attack, last Wednesday, after six months in terrorist's captivity has been described as a non-kinetic operation, with the Defence Headquarters' stating that giving details of how they were rescued, would subject their families to a fresh trauma.
This is just as the DHQ said that though there was a lot of secrecy involved in the operation because of the high powered committee members involved, the terrorists involved would definitely be fished out and made to face the consequences of their criminal actions.
The Director, Defence Media Operations, Major General Musa Dan Madami, and the Director of Defence Information, Major General Jimmy Akpor, both made the disclosure, yesterday, at a media briefing.
Asked to tell Nigerians how Nigerian security agents secured the release of the victims and what happened to the terrorists, Major General Dan Madami said, "The most important thing is that those people (victims) had been held captive for about six months and have been rescued. It was part of the non-kinetic operation of the military. Giving details may subject their families to fresh trauma. So for now, we will wait for the appropriate time for the details to come out".
On his part, Akpor said, "Operations such as this, involves elements of national power. These elements could be social, could be developmental. These elements can be deployed to achieve national objectives. There was a lot of secrecy in the operation to achieve the objective. As to what happened to the terrorists, that will be made known later. But it is a given that anybody that committed such a criminal offence against the nation will definitely, will be fished out and made to face the consequences of that act".
On other military operations across the country, Madami said troops in the North-East Theatre of operation, neutralised 19 terrorists, arrested 42 suspected terrorist logistics suppliers, rescued three civilians while six suspected Boko Haram terrorist/Islamic State of West Africa Province informant and collaborators, including a foreigner were arrested at different locations.
Furthermore, Madami said troops of Guards Brigade have arrested 64 youths in black attires, armed with nine locally made guns during a raid on Karshi hill and surrounding villages in Abuja Municipal Area Council of the Federal Capital Territory following intelligence on plans by hoodlums to disrupt the Independence Day Celebration on October 1, 2022.
In the battle against economic sabotage, he said troops discovered and destroyed a combined total of 74 illegal refining sites, 67 wooden boats, six speed boats, 456 storage tanks, 274 cooking ovens and 89 dugout pits.
Troops recovered a total of over 3.76million litres of crude oil and 458,000 litres of Automotive Gas Oil, thereby denying oil thieves a total of over N2.1billion worth of stolen crude oil and products.
Madami said, "Troops of Operation Hadin Kai in the North-East conducted ambushes, clearance operations, fighting patrols and cordon and search as well as other operations at different locations in Biu, Damboa, kaga, Kukawa and Gubio Local Government Area all in Borno State.
"During the operations troops arrested 29 Boko Haram terrorist/Islamic State of West Africa Province logistic suppliers. Items recovered from the Boko Haram include; 50 big bags of dry fish, two big sacks of fried meat, 55 jerry cans of Premium Motor Spirit, one big bag of coal, 13 bags of breads, one bag of salt, one bag of beans, five cartons of detergent, three packs of batteries, 50 leathers of mosquito coil, 10 mobile phones, four vehicles, one bicycle and a total sum of N2,479,740.00 as well as other sundry items.
"Equally, troops arrested a suspected Boko Haram terrorist/Islamic State of West Africa Province ammunition technician at Gorom village in Monguno Local Government Area of Born State, with 300 empty cases of ammo suspected to be used for fabricating 7.62mm specials while sixsuspected Boko Haram terrorist/Islamic State of West Africa Province informant and collaborators, including a foreigner were arrested at different locations.
"Troops also rescued two Chibok girls by name, Yana Pogu and Rejoice Senki on serial 19 and 70 of the abducted Chibok girls lists with their children at Bula Davo village in Bama Local Government Area and Kawur village in Konduga Local Government Area of Borno State with 12 others abductees.
"Consequently, troops within the period recovered six AK-47 rifles, 14 AK-47 magazines, one HK gun, one G3 rifle, 112 rounds of 7.62mm special, 285 rustled cattle and eight gallons of Premium Motor Spirit. Troops also neutralised 19 terrorists, arrested 42 suspected terrorist logistics suppliers, rescued three civilians while a total of 418 suspected Boko Haram terrorists/Islamic State of West Africa Province terrorists, who claimed to have lost interest in the ideology of Boko Haram terrorists surrendered to own troops at different locations with their families comprised of 44 adult's males, 135 adult females and 239 children.
"Furthermore, between September 23 and 28, 2022, the air component of Operation Hadin Kai carried out air interdiction operation at identified terrorist's enclaves at Kolaram and Bukar Meram both in the Southern Lake Chad region of Borno State. The air strikes resulted in the neutralisation of several terrorists with several of their structures destroyed.
"Troops of the Joint Task Force Operation Delta Safe in the conduct of Operation Octopus Grip conducted operational activities at creeks, waterways, communities, villages, town and cities within Delta, Bayelsa, Cross River and Rivers State, respectively.
"During the operations troops discovered and destroyed 60 illegal refining sites, 58 wooden boats, six speed boats, 384 storage tanks, 223 cooking ovens and 60 dugout pits. Troops also recovered 20 pumping machines, three motorcycle, one tricycle, 18 vehicles and arrested 34 pipeline vandals while a total of 3.76million litres of crude oil, 458,000 litres of Automotive Gas Oil, 1,000 litres of Premium Motor Spirit and 13,000 litres of Dual Purpose Kerosene were also recovered.
"In a related development, troops of Operation Dakatar Da Barawo discovered and destroyed a total of 14 illegal refineries, 72 metal storage tanks, nine wooden boats, 29 dugout pits, 51 ovens and 25 reservoirs. Cumulatively, within the period oil thieves were denied a total of N2,146,795,472.42 in the South-South region.
"Also, the air component of Operation Delta Safe conducted air interdiction operations at location observed to be carrying out illegal refining activities at Ahoada in Rivers State. The airstrike destroyed the illegal refining site with several criminals fleeing during the engagement. A similar air interdiction operation was carried out on a location observed to be an active illegal refining site with the boathouse accommodation and facilities destroyed while few criminals fled in disarray.
"Equally, troops conducted a snap road block and arrested a suspected criminal logistics supplier at Amana in Obanliku Local Government Area of Cross River State. Items recovered from the suspect include 20 pairs of black boots, 20 pairs of special force uniforms, two mobile phones and the sum of N15,200 only."
Buhari Visits Freed Kaduna Train Passengers In Hospital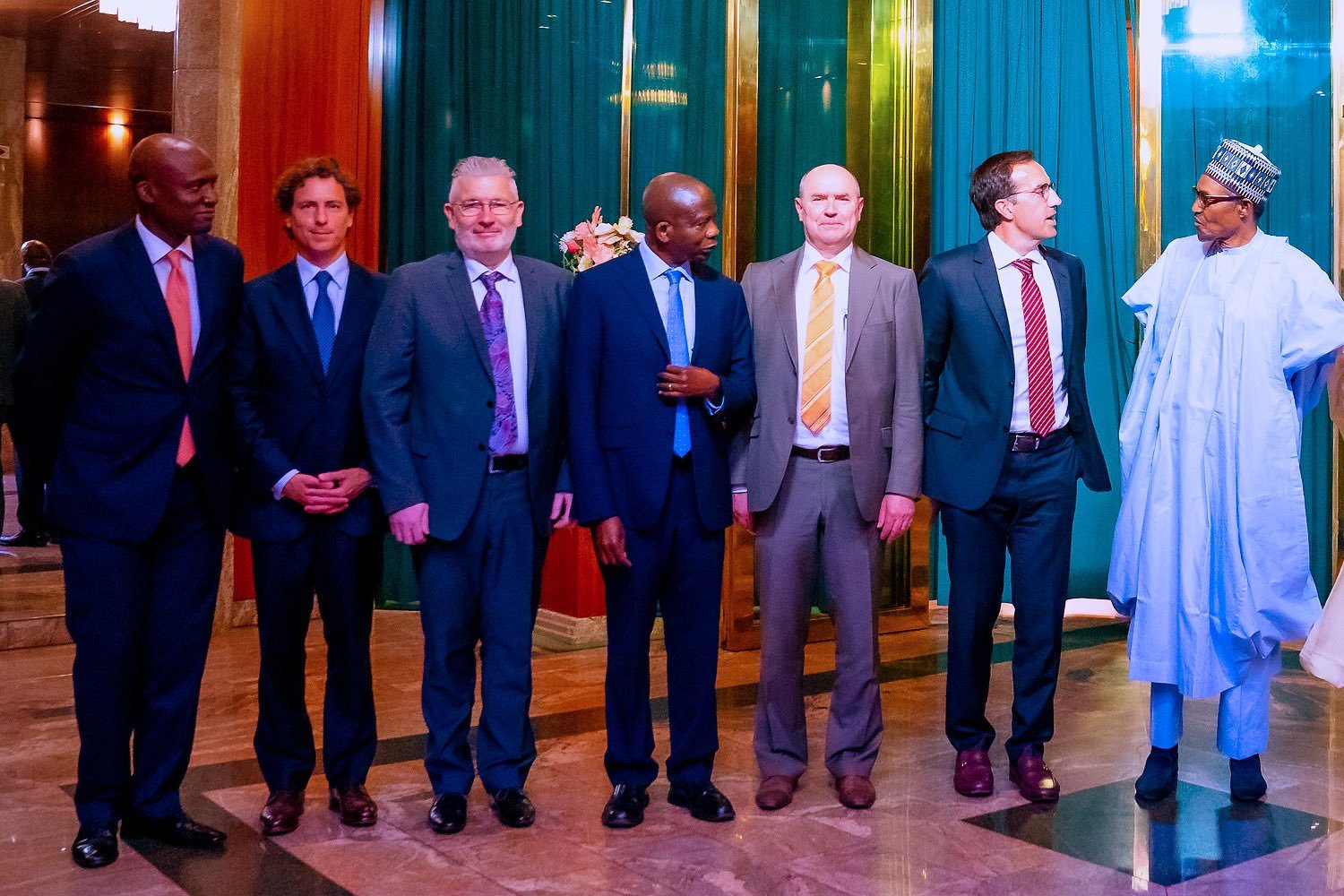 President Muhammadu Buhari, yesterday, met with the freed 23 passengers of the March 28, 2022, Abuja-Kaduna train attack at the Nigerian Defence Academy (NDA) hospital in Kaduna.
The President's media aide, Malam Garba Shehu, confirmed this in a statement, yesterday, in Abuja.
According to the presidential aide, Buhari made an impromptu visit to the hospital to see the victims of the train attack after commissioning Cadets of 69 Regular Course (Army, Navy and Air Force) of the NDA, in Afaka, Kaduna State.
Before boarding NAF 001 back to Abuja from the Kaduna International Airport, Buhari detoured to the hospital, where he also thanked the Nigerian military for their brave services in securing the safe release of the hostages.
Members of the Chief of Defence Staff Action Committee, led by Maj.-Gen. Usman Abdulkadir(rtd), who facilitated the release of the train victims, were present at the hospital.
Others are retired Maj.-Gen Adamu Jalingo, Brig.-Gen. Abubakar Saad(rtd), Dr Murtala Rufai, Ibrahim Abdulllahi, Amb. Ahmed Magaji, and Prof Yusuf Usman (secretary).
The Chief of Defence Staff, Gen. Leo Irabor had earlier introduced the committee members and briefed the president.