Rivers LGAs Are Autonomous – Hon Adiele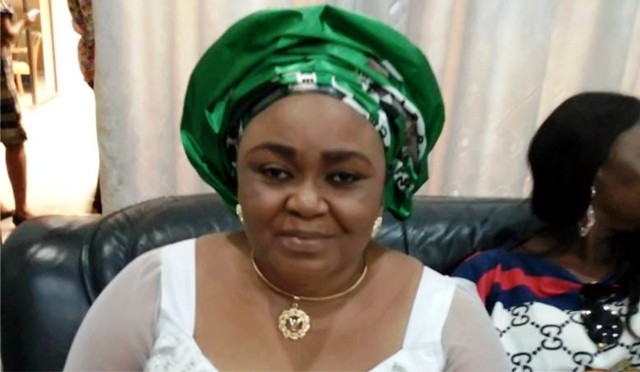 Mrs Okorite Carrie Adiele is the immediate past Caretaker Committee Chairman of Degema Local Government Area of Rivers State. In this interview with Opaka Dokubo, the former council boss shares her experience in office among sundry issues. Excerpts:
How would you describe your experience as chairperson for three months?
Fantastic! I had a good time with my people. I came down to earth with them. I saw them in their good selves and in their bad selves. I saw the political terrain of the local government area. The people, actually, had needed a governmental touch and in my own little way, I tried to give them the touch they had been yearning to get. I wish it was a little longer they would have had a reason to sing praises unto God.
What did you see as the most pressing need of the people?
I think they need healthcare facility, they need roads, they need water, they need electricity. These are the basic things that they had come demanding. To be honest, the people need adequate healthcare facility and I'm sure this was what His Excellency, Chief Nyesom Wike,Governor of Rivers State saw that made him to bring that cottage hospital to the area. Though it is still under construction, I know that by the time it is completed, it will be able to handle that basic problem of the people.
If given another opportunity, where will you concentrate your attention?
I would like to touch on the welfare of the youth. The youth really need attention. Secondly, the elderly ones really need some form of welfare packages if the economy was good enough, a monthly stipend of N5,000, N10,000 to the elderly would go a long way to help.
I really feel for them. Many times they come around and say they can do this, they can do that, they can farm, they can engage in one activity or the other. They are willing to do something but I could see age telling on them.
For the youths, yes they have all the energy but they really need orientation. Orientation in terms of having a skill or having some job to do as a source of livelihood. They need such orientation and the National Orientation Agency is trying.
The Orientation Officer there has ideas, he has wined and dined with them, he knew what the way forward for them is and I buy those his ideas.
If we could work on the basic things he had proposed to us, I can say that all these indulgences of our youths will be drastically reduced. He had a way to go with them but he didn't have the where withall. If the government can come in, it will go a long way.
It has never been so good for women in Degema politically. what do you say?
It's not been easy but in my own case, having been secretary of the council for eight months, the men were able to observe in me that women could also stand firm to take certain decisions, women can be trustworthy, they can keep up with the demands of administration. There are women out there who can even do much better but they have not had the opportunity to be there. That is why we praise His Excellency for giving women the opportunity. He open- handedly gave women the opportunity to come on board. He may have realised that women are wise, they could be knowledgeable and they can stand on their own administratively.
Take the example of our Deputy Governor, she has handled series of administrative jobs and found to be trustworthy in the past and now. She can be trusted at any level. There are women and there are women out there that can do it.
Women groups across the state have been calling on the governor to make himself available for election in 2019. Are DELGA women part of this?
Yes, DELGA Women are. In fact, women from all local government areas are. Women of Delga are even having a larger share of the number of women making the call. You know that our Deputy Governor is an indigene of Degema Local Government Area. We have come to realise that His Excellency has a special place in his heart for women. In decision making, women do well. He has confirmed that and that is why he has given us opportunity in strategic offices and we realise that it's good we honour him, it's good we say our kudos to him.
Be that as it may, we are still asking for more so that the percentage ratio can be increased in favour of women. He is quite good and he has given us the free hand to operate. We love him. He is a women-friendly governor and we want him over and over again. We cannot be tired of his type of governor.
Do you believe that the local government should be financially and administratively autonomous?
Autonomy is a principle. In this dispensation, the local government areas in Rivers State are invariably autonomous. Though His Excellency will tell you pay salaries, take care of security and all that, those are priority areas to him, but he has never imposed anything on anyone. He has left the local government administration to pure administrators to man the affairs of the local governments and there has not been any problems. So, I see the clamour for "freedom for Local Governments" as a mere principle.
If they say that the local government administration should be totally free, we are already experiencing that freedom in Rivers State. We are not being teleguided, we are not being controlled in any form. We are free, we know how to organise ourselves, we do our meetings, we take our decisions. Under the present administration in Rivers State, we experience a whole lot of freedom at the local government level.
Make a case for women involvement in politics in Nigeria
At the state level, I would wish more women to be in the State House of Assembly making the laws and policies. I would wish women to be at the helm of major parastatals in the state. Even at the federal level, I would wish women to be in the finance sector. This is because, of a truth, women have a certain level of reservation. They have their husbands to protect, they have their children to protect, they have their homes to protect and they have their world to protect.
As much as possible, there is a certain level of sanity in a woman's life. The fear of embezzlement is more in women than in men. That's the reality of it. Even at the family level, though you have the man, the family is invariably run by the woman. The man may be bringing the money, yes, but if you look at the nitty-gritty of family life, women are at the helm of affairs. I would wish judges, to be more of women, House of Assembly members to be more of women, etc and you will see our society grow. Let the percentage ratio between men and women be more in favour of women in politics and governance and the society will be better for it.
In your opinion, has the PDP, the ruling party in Rives State, done enough to win again in 2019 and the forthcoming local government elections?
Yes, the PDP has done enough. In Rivers State, they have done enough. In spite of the lean financial inflow into government coffers, inspite of the stiff opposition, in spite of the fact that PDP is not the party in government at the centre, if you take Rivers State as a case study, you will find out that PDP has more to offer to the people of Nigeria than any other party can do.
PDP is more realistic, it is more practical, it is more friendly, it is more humane; it has a broad spectrum. PDP is not the type of party that is conservative and becomes an embodiment of autocracy. PDP is a pure democratic party. It is a pleasure to identify with PDP anyday anytime in terms of behavioural pattern, in terms of manliness, in terms of courage. PDP is such a bold party that fears no odds.
I know PDP has done enough to win, even at the federal level.
Ekiti 2022: Oni's Campaign Slams Fayemi
The Segun Oni Campaign Organisation(SOCO) has described the alleged boast by the Ekiti State Governor, Kayode Fayemi, that he has the judiciary in his pocket to legitimise the election of governor-elect, Biodun Oyebanji, as a product of hallucination.
The organisation said that it is very disgusting and debasing for a failed governor who during his tenure destroyed the legacies that used to make the state one of the enviable entities to now weave the nest to cage the judiciary in order to sustain his hold on Ekiti State resources.
In a statement made available to journalists in Ado Ekiti, on Monday by the Director of Media and Publicity of the organisation, Mr Jackson Adebayo, the action of the governor was described as primitive, barbaric and callous.
The statement further read that the impunity with which the All Progressives Congress (APC) rules Nigeria and carries out the activities of their party is too glaring to be ignored by Nigerians hence, the national calamity bedevilling the country today.
Adebayo stressed that Governor Fayemi should explain to the whole world why his party presented candidates with forged results for election and how his party's governorship primary was manipulated to bring out Biodun Oyebanji who was nominated by an illegal authority elected through front loading of election results.
The group maintained that Fayemi and his party deliberately perpetrated all these political heresies, basking on their culture of manipulating the judiciary as the boasting and antecedents suggest.
According to SOCO, the emergence of Governor Fayemi both in 2010 and 2018 also took the same route, hence, his belief in shortcut to the Ekiti Government House, forgetting that some people in the judiciary can still protect their integrity.
"Fayemi who said that those challenging the election of Oyebanji in court and tribunal are mere entertainers, that they don't know that he has the judiciary in his pocket, should avail Nigerians how many Judges he has bought for the intended coded outcome of the court and the tribunal.
"We want to remind the governor that the ground which is before the tribunal goes beyond an ordinary technicality and legal masquerading. There are constitutional issues which had been decided at all levels of court in Nigeria, so any clandestine movement becomes suspicion", the statement read.
The organisation added that leaders, sons and daughters of Ekiti and the leadership of the Nigerian judiciary should beam their searchlight on Ekiti State matters so as to save the last hope of the masses who voted but were cornered by the APC government.''
PDP Forum Gives Ayu, Anyanwu, Others 48Hrs To Resign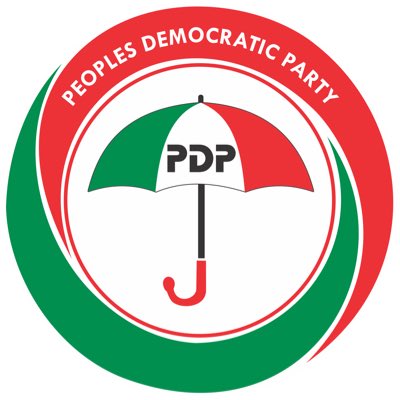 The crisis rocking the Peoples Democratic Party (PDP) over recent corruption-related accusations has escalated as National Chairman, Iyorchia Ayu, National Secretary, Samuel Anyanwu and Deputy National Chairman (North), Umar Damagum have been given a 48-hour ultimatum to resign at the risk of legal action.
The threat followed a resolution by the Forum of PDP Candidates and Aspirants, which passed a vote of no confidence on the three officers.
They have also petitioned the National Executive Committee (NEC) of the party on the unanimous demand of candidates for the resignation of the above-mentioned officers.
The candidates who gathered and held their brainstorming session in Abuja, also alleged that the leadership of the party extorted several aspirants during the congresses, primaries and national convention of the party and swapped the names of candidates with the names of persons who did not win.
They pointed out that these "underhand actions of the leadership of the party are largely responsible for the nullification by the courts of the governorship primary in Zamfara State and all primaries held in Ogun State", while noting that many more are still pending in court.
Chris Ogbu, who presided over the session as the Forum Coordinator and House of Assembly Candidate, also read the communiqué. He was flanked by Dauda Yusuf, the Forum's Secretary and former governorship aspirant as well as several other members.
They demanded that Ayu, Anyanwu and Damagum step down immediately or be sacked by the party within 48 hours, at the expiration of which a legal action would be instituted to force them out of office, beginning from today.
The candidates/aspirants said that the alleged sharing of money paid for nomination forms by Ayu instead of utilising it for the prosecution of the historic 2023 election was very provocative and impacting negatively on the image of the party.
"Voters now see them as a come and chop or share the money party and that removing Ayu and his gang of party treasury looters will go a long way in showing that PDP is now a party that is intolerant of corruption," the resolution reads.
FG Disowns National Honours List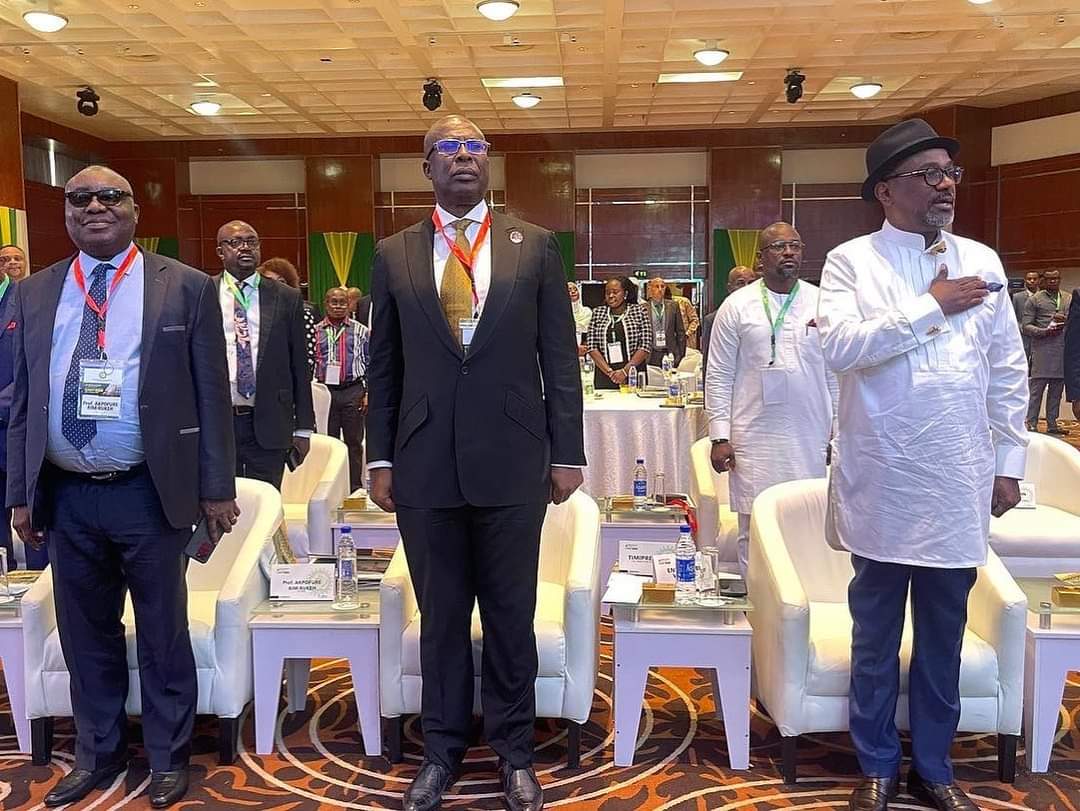 The Federal Government has disowned the list of National Honours nominees that has been in circulation in the last four days.
The list contained the names of many public servants, retirees and even some who have died.
A statement signed by the Director of Press in the Federal Ministry of Special Duties and InterGovernmental Affairs, Julie Jacobs, the Federal Government said that the list did not emanate from its officials and that it would publish the authentic list at the appropriate time.
It said, "The attention of the Federal Ministry of Special Duties and Inter-Governmental Affairs has been drawn to a purported list of nominees for National Honours being circulated by some online media organisations.
"While it is true that President Muhammadu Buhari, will be conferring National Honours on deserving Nigerians and friends of Nigeria on 11th October, 2022, the authentic list of nominees is yet to be released to the public. The Federal Ministry of Special Duties and Inter-Governmental Affairs will publish the list at the appropriate time and medium.
"Members of the public are hereby enjoined to discountenance the list in circulation as it is an attempt by overzealous reporters whose aim is to break news even when such news is fake."