Shell, Amnesty Disagree Over Spills Response Allegations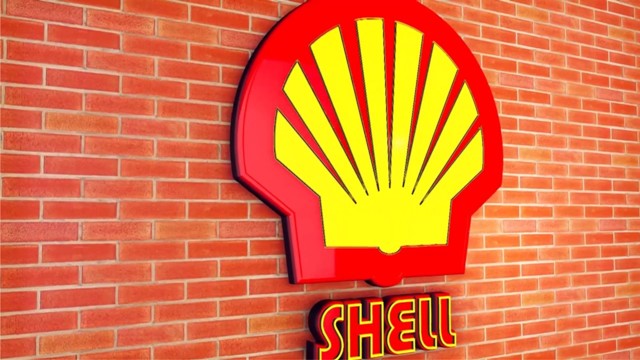 The Shell Petroleum Development Company of Nigeria Ltd (SPDC) and Amnesty International have disagreed over allegations by the international human right watchdog that Shell and Eni were not deploying the best industry strategies in managing oil spills in the Niger Delta region.
While Amnesty International, last Friday accused the oil companies of negligence when addressing spills in the country, Shell, yesterday, denied the allegations of environmental mismanagement in the Niger Delta, reiterating its commitment to swift response to oil spill incidents as much as access and security conditions permit teams to mobilise and deploy to spill sites to investigate, clean up and remediate such areas.
The company said that this is in addition to deploying technology and best practice to make it more difficult for unauthorised persons to break pipelines and steal crude oil from its facilities.
Reacting to the Amnesty allegations in a statement made available to The Tide in Port Harcourt, yesterday, Shell's Media Relations Manager, Bamidele Odugbesan, quoted General Manager, External Relations, Igo Weli, as saying, "SPDC, in collaboration with government regulators, responds swiftly to spill incidents as quickly as it can and cleans up spills from its facilities regardless of the cause.
"We regularly test our emergency spill response procedures and capability to ensure staff and contractors can respond rapidly to an incident. However, response to spills, clean-up and remediation depend on access to the spill site and ultimately on the security of personnel and equipment while work is ongoing," Weli added.
He said Amnesty International's allegations were false, without merit and fails to recognise the complex environment in which the company operates where security, a sole prerogative of government, remains a major concern with persisting incidents of criminality, kidnapping, vandalism, threats from self-described militant groups, among others.
Weli said the transparency in the online reporting of spill incidents by SPDC in its areas of since 2011, which Amnesty International itself acknowledged, demonstrates its commitment to creating awareness and enhancing collaboration with key stakeholders on oil spill response and clean-up processes and deepening understanding of the complex and challenging operating environment.
"SPDC reiterates its commitment to carrying out operations in line with best practice in a responsible and environment-friendly manner," he added.
Investigations show that over the years, SPDC, the operator of a joint venture between the government-owned Nigerian National Petroleum Corporation (NNPC), SPDC, Total E&P Nigeria Ltd and the ENI subsidiary Nigerian Agip Oil Company Limited, has sustained air and ground surveillance as well as anti-theft mechanisms on equipment and pipelines to mitigate third-party interference and ensure that spills are detected and responded to as quickly as possible.
The company conducts daily over-flights of its pipeline network to identify any new spill incidents or illegal activities, and installed state-of-the-art high definition camera to a specialised helicopter that greatly improves the surveillance of our assets.
SPDC also works diligently to develop new hardware barriers and technologies to detect and prevent oil theft, sabotage, criminality and other types of third party interference that cause environmental damage, participating in industrial organisations in Nigeria as well as internationally to share best practices.
Investigations reveal that despite these and other efforts, criminals still target oil and gas infrastructure, causing spills.
However, the company explained it was continuing to focus attention on the detrimental impact of these activities on people, the economy and environment in engagements with the media, government officials, diplomats and community people.
It would be recalled that the London-based human rights group, had described the oil majors' action as "serious negligence," saying that they were "taking weeks to respond to reports of spills and publishing misleading information about the cause and severity of spills, which may result in communities not receiving compensation."
Amnesty said the evidence of the negligence was exposed by a research project, adding that the oil giants' "irresponsible approach to oil spills in the Niger Delta is exacerbating an environmental crisis."
The Business and Human Rights Researcher, Amnesty International, Mark Dummett, said "Shell and Eni claim they are doing everything they can to prevent oil spills but Decoders' research suggests otherwise. They found that the companies often ignore reports of oil spills for months on end; on one occasion, Eni took more than a year to respond".
Amnesty International asked the Nigerian government to re-open investigations into 89 oil spills.
An Eni spokeswoman was quoted as saying that the rights group's statements "are not correct and, in some cases, not acceptable," adding it had provided a detailed response to Amnesty's allegations.
Shell and Eni have for decades been two of the most active oil majors operating in the Niger Delta region.
Nigeria's crude-producing heartland is an ecological disaster zone, scarred by decades of spills that have tainted the water and killed swathes of trees and other plants.
Yet, clean-ups and the associated compensation are highly contentious, with some local communities even blocking teams' access to spill sites, allowing the damage to worsen, in the hope of extracting a bigger pay-out.
Under Nigerian law, companies must visit sites within 24 hours of reporting a spill.
Amnesty said that in one case, Italy's Eni took more than a year to respond to a spill in Bayelsa State.
Susan Serekara-Nwikhana
Character Is Key To Success – Banigo
Rivers State Deputy Governor, Dr. Ipalibo Harry Banigo has informed female aspirants seeking political relevance to be aware that good character is the key to success.
Banigo stated this, during the Female Aspire Conference, organised by the Office of the Vice President, of the Rivers State University, Student Union Government at the school premises, yesterday.
She said a good character can elevate somebody, open doors and break the ceiling for women, stressing that if female aspirants maintain a good character that people can attest to, and do not change anyhow they would succeed.
"You must stand firm by the things you believe in, and maintain a clear stand in any situation, be forthright, show integrity and when you speak, you let out what is inside you, that you can always attest to, and if a female wants to aspire she must show the character that will always prove her to be above board". Banigo stressed.
The deputy governor commended Comrade Harmony Aluge, for setting up the Sweetney Aluge Foundation for Human Liberation, and expressed the hope that the foundation would touch lives and bring succor and solace to many families and would give them hope to live.
Banigo said she loves to help humanity, especially when it comes to sickle cell disease, adding that she knows what it takes because she has witnessed and treated it as a public health physician.
In her address, the Deputy Governorship Candidate of the Peoples Democratic Party in Rivers State, Prof. Ngozi Nma Ordu, said part of what she loves doing is mentoring young people, noting that they could be bigger than the deputy governor and herself if they are focused.
She urged women to be focused and have a mentor to look up to, that would help them to inspire themselves, stressing that they must have humility to achieve greater heights.
"You must show respect, you must also be honest and transparent as that is the way you can build trust, you need to inculcate some of these attitudes to achieve greater heights", Ordu said.
Earlier, the Vice President of the Rivers State University Student Union Government, Comrade Harmony Kose Aluge had said, women pass through a lot of pains during their monthly flow and childbearing, adding that the resource persons were carefully selected.
She said, "as future mothers, we need to follow your good steps, so we want to hear from you our mothers and learn from your wisdom and also the mistakes you made .
Highlights of the occasion were the presentation of an award of excellence to the deputy governor as "Eremesakibo" which is a Kalabari word that means the Lifter of Women.
Buhari Lauds Afreximbank For Injecting $250m Into AFSNET
President Muhammadu Buhari has commended the African Export -Import Bank (Afreximbank) for organising African Sub-Sovereign Governments Network (AFSNET).
Buhari also lauded the President of the bank, Prof. Benedict Oramah, and his team for committing $250million as seed capital towards the establishment of the AFSNET.
The President said that the African Continental Free Trade Area (AfCFTA) demonstrated innovative thinking by taking the AfCFTA to the grassroots, declaring that it would succeed if African governments demonstrate a higher level of commitment to tackle the slow pace of physical integration, political cooperation and tariff barriers that inhibit business integration.
Addressing the second AFSNET Conference organised by the Afreximbank in collaboration with the secretariat of AfCFTA and the Nigeria Governors' Forum, yesterday, in Abuja, Buhari decried the low-level trade among African countries.
He acknowledged that the initiative spearheaded by Afreximbank was aimed at firmly establishing and deepening intra-continental trade investment development frontier for Africa, facilitating the reduction in the continent's dependence on exports of primary commodities as well as minimising the risks experienced due to strong reliance on global value chains.
He said, "This opportunity, if properly harnessed, is a significant step for Africa to begin carving its own niche in the global value chain, from the constituent units up.
"This will undoubtedly complement broader programmes such as the AfCFTA which remains one of the most strategic pan-African agenda to deliver inclusive and sustainable development."
The President also recognised the support of the Secretariat of the AfCFTA and the role of its Secretary General, Wamkele Mene, in organising the conference in Abuja.
He underscored the critical role of the African Union Commission to the development of Africa and expressed delight that this initiative compliments the AU vision of achieving the 2063 Agenda –"The Africa We Want".
Buhari, therefore, assured the participants of the full support and cooperation of the Nigerian government in the implementation of the programme.
The President also commended the outgoing Chairman of the Nigeria Governors' Forum and Ekiti State Governor, Dr Kayode Fayemi, who also recently emerged as the President of the Forum of Règions in Africa, for embracing this initiative and being at the forefront of sharing and exploring opportunities that improve production and trade facilitation activities with his peers in the region.
Civil Society Groups Demand End To Oil Theft
A group of civil society organisations comprising ActionAid Nigeria, BudgIT, Centre for Social Justice and Christian Aid, have called on the Federal Government to end the crude oil theft in the Niger Delta region and save the country huge revenue for fiscal expenses.
Ahead of the forthcoming 2023 general election, the groups urged Nigerians to drop all forms of sentiments and elect quality leaders that would effectively preside over the nation's public offices.
They claimed that 400,000 barrels of crude oil are lost daily, which translates to $1.2billion per month and $14.4billion (N6.272trillion) per annum, adding that if the sum is brought into account in the books of the Nigerian National Petroleum Company Limited, it will increase its profit and the dividends paid to the government.
They also urged the authorities to ensure that monthly remittance of interim operating surplus and reconciliation of cumulative remittances after year end is converted to a monthly deduction by the accountant-general of the federation.
The CSOs made the call yesterday while presenting their recommendations on the 2023-2025 Medium Term Expenditure Framework and Fiscal Strategy Paper of the Federal Government.
Leader of the group, Mr EzeOnyekpere, said the Federal Government need not wait for its enterprises to remit but the platform should be set up in such a manner that facilitates automatic deduction thereby ensuring that the sums due to the Federal Governmentwas not under any circumstance available for government-owned enterprises expenditure.
They called on President MuhammaduBuharito consider the removal of the leadership of NNPCL under whose watch the crude oil stealing has escalated. In the alternative, the CSOs expect the government to set clear theft reduction targets for the leadership of NNPC and the security agencies.
Country Director, ActionAid, Ene Obi, said, "The government should ensure that the reported quantity of PMS consumed every day is not inflated by conducting a transparent consumption audit and cut extant fuel subsidy by 50per cent and save not less than N3.36trillion in 2023."
She expressed regret that current political office holders do not manage state resources for the common good of Nigerians.
"Look at the quality of people that occupy our public offices, especially privatised offices," she stated.
The group noted that reducing Nigeria's tax expenditure proposal by 90per cent will free up not less than N4trillion revenue, while also demanding the use of government-owned Treasury Single Account by all GOEs will increase government's independent revenue by not less than N1trillion.
One of the group leaders, Oyekpere said, "Set a debt ceiling in accordance with S.41 of the Fiscal Responsibility Act. This ceiling should be defined in the relationship of debt to revenue.
"Redefine the purpose of incurring debts in clear terms of debts being for projects that will promote value chain development, improve the macroeconomic framework, development infrastructure and build strategic human capital."