Group Seeks Media Synergy To Dev Ogoni
The National Coordinator, Ken Saro-Wiwa Associates, Chief Gani Topba has solicited the collaboration of journalists of Ogoni extraction in efforts to achieve the goals, dreams and vision of the founding father of the Ogoni struggle, late Kenule Beenson Saro-Wiwa.
Topba made the appeal during a media interactive forum he organised to meet with members of Ogoni Journalists Platform (OJP) at Nana's Place, Port Harcourt, last Friday.
He explained that the media has been a veritable tool to drive home the sincere demand of the people, emphasizing the need for Ken Saro-Wiwa's Associates to partner with Ogoni Journalists Platform to achieve set targets.
He noted that through the media, the Ogoni founding father, late Kenule Saro-Wiwa was able to place the Ogoni struggle on the international stage, adding that it was also through the media that the Ken Saro-Wiwa Associates would actualise its set objectives.
Topba pleaded with those working in the media houses to always cross-check their facts before publication, adding that some publications done against the Ogoni people were mere propaganda that were capable of creating confusion, misunderstanding and disagreements among the people of Ogoni.
The national coordinator told all stakeholders that it was time for everyone to work together in order to build a new Ogoni.
He expressed dismay at the activities of some groups in Ogoniland, who he alleged induce people to take over oil production in Ogoniland, adding that the group would continue to resist all the oil companies until they come to terms with the Ogoni people.
The human rights advocate alleged that an oil company, Robo Michael was given license by the government to resume operation in Ogoniland, but was reversed after much pressure from the group.
Topba also alleged that the Trans Niger Pipeline (TNP) being laid by the Shell Petroleum Development Company was a strategy to do distant oil drilling, adding that Ogoni people would resist Shell's illegal activities until they apologised to Ogoni people over their purported role in the death of Ken Saro-Wiwa.
"Why did Shell renew the OML 11 (Ogoni Oil Field) licence in October, 2017, if they were not interested in coming back to Ogoniland? Here, I have made photocopies of Shell's application to renew oil mining leases (OMLs) with the headline: Lease Renewal Request For Oil Mining Leases 11, 17, 20, 21, 22, 23, 25, 27, 28, 31, 32, 33, 35, 36, 43, 45 and 46. Can a tenant who is no longer interested in a house write to renew his tenancy?"
He called on leaders of other groups in Ogoniland ranging from MOSOP, KAGOTE, political leaders, traditional rulers, among others, to give their scorecard and stewardship to the Ogoni people.
Topba also called for the removal of first class traditional rulers in Ogoni, who were not able to settle down in their villages, adding that they cannot maintain peace and order in their villages while they stay away in Port Harcourt.
He also urged the Federal Government to sack the Minister of State for Petroleum, Dr Ibe Kachukwu for giving the Ogoni people a national insult by saying that Kenule Beenson Saro-Wiwa and the others that died with him were not enough reason to stop oil exploration.
Susan Serekara-Nwikhana
Delta Investment In Health Will Reduce Medical Tourism -Okowa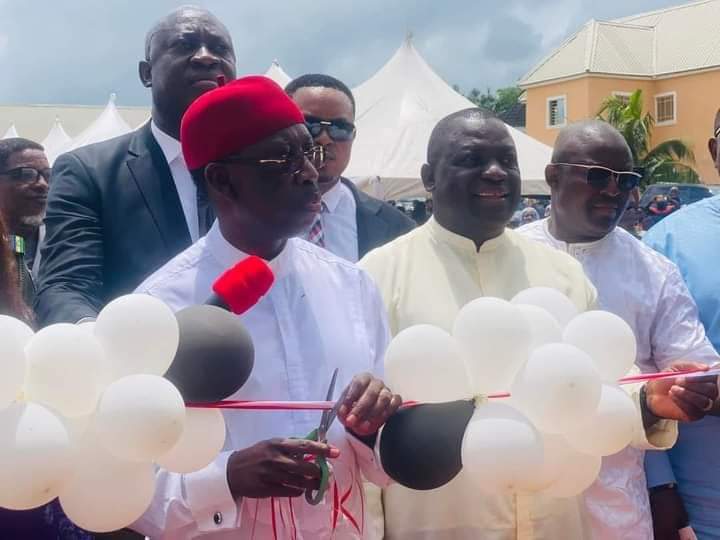 Governor Ifeanyi Okowa of Delta State has said his administration's investment in the health sector would reduce medical tourism abroad by Nigerians.
The Governor stated this while speaking with newsmen after inspecting facilities at the Advanced Diagnostic Medical Centre and Mother and Child Hospital, Owa-Alero in Ika North-East Local Government Area of the State.
According to Okowa, the huge investment being made by his administration in the health sector was to improve healthcare delivery in the country.
He said the twin medical facilities would, on completion, reduce medical tourism as it would provide first-class medical services to people who would have sought medical treatment abroad.
He said the Mother and Child Hospital would take care of every illness concerning women and children.
He added that the Advanced Diagnostic Medical Centre would take care of all manner of investigative procedures in radiology and other laboratory analyses.
"I am glad that we have gotten to this place. I had high hopes that by today, we would have inaugurated these projects.
"We are working behind time, there is no doubt about that but I have just been reassured that in the next one month, the projects would be ready.
"The equipment are fully on site and we are trying to get things fully sorted out and I am sure that in the next one month, it should be ready and open to the public for use.
"The two projects are obviously very important. The Mother and Child is supposed to take care of every illness concerning our women and children.
"While the Advanced Diagnostic Centre is going to take care of all manner of investigative procedures both in radiology and other laboratory analysis that they have to do.
"The Advanced Diagnostic Medical Centre is also going to be a centre that would be involved in treatments. There are so many equipment in here. But until they finish with this construction, they would not be fully installed", he said.
Okowa also disclosed that key infrastructural projects being executed by his administration would be inaugurated between November and December.
2023: Ayade Challenges INEC On Free, Fair Polls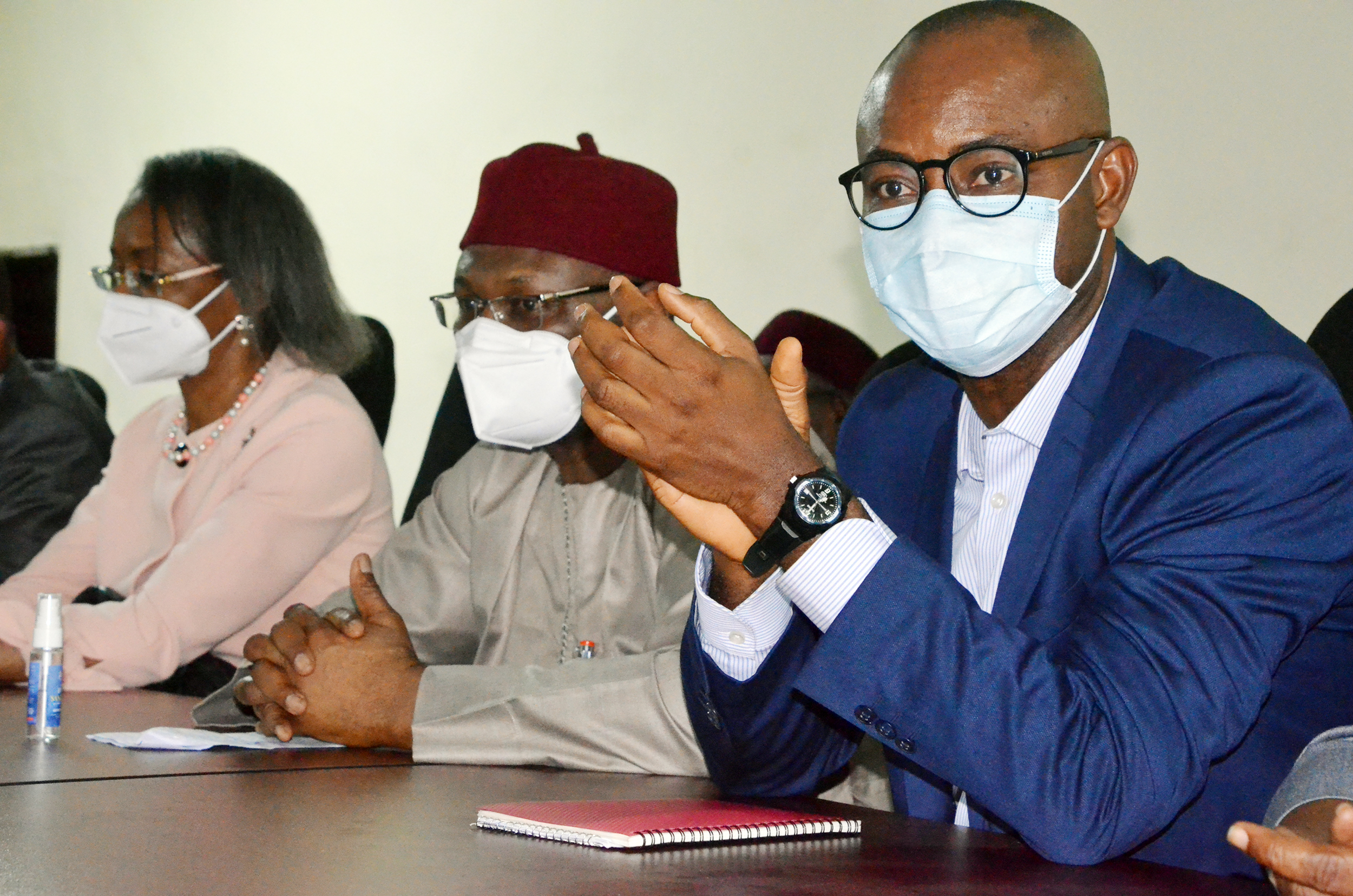 Governor Ben Ayade of Cross River State has challenged the Independent National Electoral Commission (INEC) to ensure conduct of free, fair and credible elections in the State.
The Governor gave the challeng in Calabar when he received the new Resident Electoral Commissioner (REC) in the State, Dr Alalibo Johnson.
Assuring the new REC of peaceful atmosphere before and during the 2023 general elections in the State, Ayade noted that given the new REC's track records and integrity, he had no doubt he would deliver.
"On behalf of the good people of Cross River State, l hereby give you that commitment that we will guarantee you free and safe elections.
"We also call on the INEC to please honour its pledge too so that we can have free, fair, credible, reliable and dependable elections.
"Government is not going to in any way influence your process, but we want to say that we are available and willing to support you at all times that INEC will so require our services", the Governor said.
Ayade commended the INEC Chairman, Prof. Mahmood Yakubu who, he said, "has distinguished himself in this country".
"Never before have we had an INEC Chairman who has enjoyed the mutual trust from both the ruling party and the opposition parties.
"This is one Chairman who has conducted his elections and results returned based on what is on the ground.
"He is not subject to any inducement, he is subject to the God that he serves and l want to say that his name would go down in history as one of the very best INEC Chairmen that we have ever had. God bless him and God will continue to sustain him", he stated.
Earlier in his speech, the new REC, who harped on the need for a conducive atmosphere, noted that it is what is needed for free and fair elections to thrive.
"There is no way we can conduct a free and fair election without security. We call on you to use your good offices to ensure that we have peace in the State.
"Peace in the sense that people can move freely to vote for candidates of their choice, and also, we at the back end of INEC can do our job without intimidation," he stated.
The REC disclosed that about 90,000 uncollected PVCs were listed across the 18 Local Government Areas of the State, and appealed to the registrants to come forward and pick up their PVCs.
He also said with the creation of new polling units, Cross River now had 3,281 Polling units.
Building Collapse: A'Ibom Gov Sets Up Investigative Panel
Akwa Ibom State Governor, Udom Emmanuel, has set up a panel of inquiry to investigate the unfortunate collapse of a four-storey building at Iman Street, off Aka Road in Uyo.
He announced this while commiserating with the families of relatives trapped and those who died in the building, saying the panel is to conclude its work within one month.
According to him, if it is found that the collapse of the building was due to any acts of negligence or wrongdoing, those responsible would face the full wrath of the law.
"The government has directed the Commissioner for Works and Fire Service to immediately set up a Panel of a Inquiry to investigate the unfortunate incident," he said.
Emmanuel expressed his condolences to the families over the incident.
He wished the survivors a quick recovery and directed the Commissioner for Health, Prof. Augustine Umoh, to immediately take over the management of the survivors.
The Governor also expressed appreciation to all the first responders, rescue and security agencies, government officials, voluntary organisations for their efforts.
Others are citizens who took part, especially construction companies that donated their equipment in the rescue operation which lasted many hours," Emmanuel said.