A Book On Oil Exploration In Oloibiri For Launch, 'Morrow
A book written on the oil exploration in Oloibiri in Bayelsa State titled, Language of the Sun written by 29-year- old Okelani Aworabhi will be presented to the public tomorrow.
The book launch which would take place at the Royal Banquet Hall, Hotel Presidential, Port Harcourt at 11 am will have Prof. Emeritus E. J. Alagoa, Chief Femi Lawal Asuku and Amb Eric T. Aworabhi as special guests of honour.
Speaking in an interview with The Tide, the Author, Okelani Aworabhi said oil was first discovered in Oloibiri in Bayelsa State in 1956 in commercial quantity and regretted that since then, Oloibiri Community has not benefitted from its God given resources.
Aworabhi said the book has the fictional town of Efeku as its setting and the story was told from the lens and mouth of a young independent minded queen called Agbama.
According to her, Queen Agbama in her uncanny vision for her land and people, defied any stereotype built around her and the people that would have hindered their progress and pitched her against the custodians and adherents of their traditions and customs of the land.
She disclosed that the encounter eventually cost her life, but it acted as a catalyst to the common struggle for demanding development, a remediated environment and a sense of belonging for people of the Niger Delta.
The author also said that the book was aimed at reaching out to the people of Niger Delta region to encourage them in their struggles and agitations and condemned the use of arms by the youths in making their demands, adding that the God given natural resources which ought to be a blessing have become a curse to the people.
"Oil is a blessing to the Niger Delta and they bear the burden of the blessing but what is happening in the area of environment is a threat to its existence".
Born on 6th December, 1989 and hail from Oloibiri town in Bayelsa State, she is a graduate of Geology from University of Port Harcourt and holds as MSc degree in Renewable Energy Technology from Granfield University, United Kingdom.
Key To Combating Breast Cancer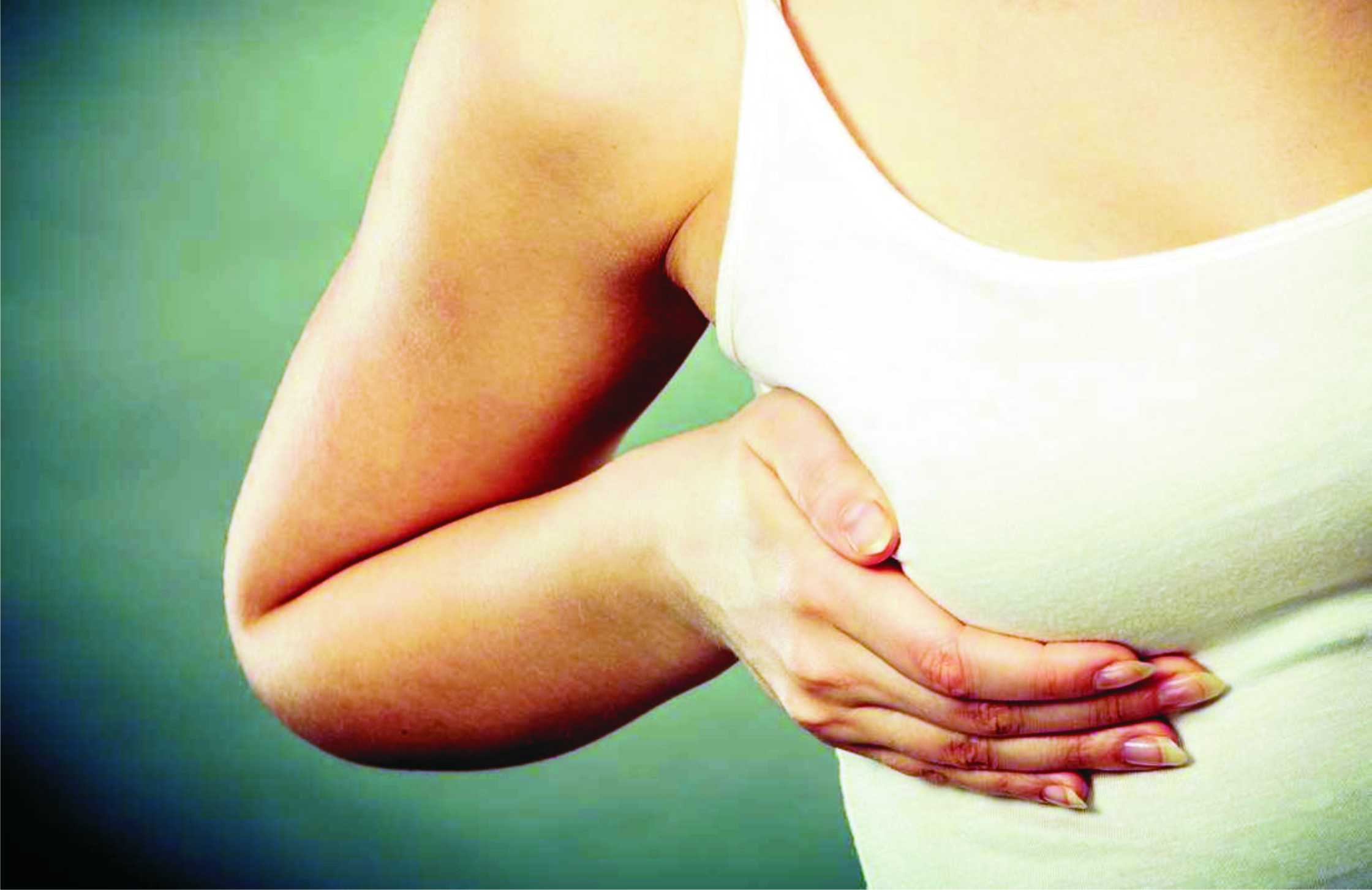 For prominent Nigerians and celebrities in the country, cancer is no longer an ailment to only imagine. It is one that is currently ravaging their ranks and reducing their numbers.Such was the case of two notable women. One  48-year-old Roseline Ogbemudia, wife of the eldest son of Dr Samuel Ogbemudia, former Governor of Edo State, and  the other victim, a popular socialite and sister of former Governor Ayo Fayose of Ekiti State, Evangelist Bimpe Oluwayose-Sorinolu. Roseline and Bimpe both battled breast cancer till death. While the former died in a hospital in India, the latter, died in a London hospital.
From first discovering a tiny growth on the left or  right breast to eventually having the entire section removed through a painful and expensive surgery, life has not been the same for breast cancer survivors. Some of them eventually live from hand to mouth after losing their main source of income and other material assets in the course of battling with their situation. Regrettably, some have  had  their entire physiognomy  changed, virtually looking like the shadow of themselves and in most cases, the wounds  far from healing.. A victim once painfully said, "I wish the day I felt that tiny growth on my breast which I thought was mere fat cyst never came. If  I had known that it was a cancerous lump growing in my breast, I would have paid more attention. Maybe that would have made the difference,"
From the experiences of many women under the breast cancer scourge, the world has refused to renege on its effort at getting the populace more aware of the enigma and how to combat it. In a couple of days from now, the Gregorian calender would turn its back on October, the 10th month of the year. But even though it be gone, the month 'October', has so much to be remembered of. For women  across the globe the awareness created about 'breast cancer', cannot be forgotten in a hurry. For once, the phobia  they have had over the years of the monster called breast cancer, as a  death sentence is doused down. Now it is crystal clear that  breast cancer though  a traumatic health challenge, is curable.
In  pursuance of this cause, Nigeria Association of Women Journalists (NAWOJ), Rivers State,  appealed to government at all levels, politicians and philanthropists to provide free Chemotherapy Centres in the State. The association made the appeal during the Breast Cancer Awareness campaign organised in partnership with Engraced Life Foundation in Port Harcourt.
In  a statement by the  Chairperson, Mrs Susan Serekara-Nwikhana and Secretary, Dr Ngozi Anosike,  the body demanded that cancer treatments be made free so that everyone suffering from it can have access to free test and treatment, pointing out that such gesture will go a long way in reducing preventable deaths caused by cancer.
Maintaining that early detection saves lives, NAWOJ enumerated the importance of self breast examination so as to be able to detect lumps in the breast that might likely cause cancer and advised women to see their doctors once a lump is detected on any part of the breast.
The association observed with dismay that most of the women screened for free during the breast cancer awareness campaign in the State are suffering from breast cancer, but lack access to treatment due to poverty.
It expressed belief that establishment of free chemotherapy and cancer treatment centres in different locations in the state would reduce to the barest minimum the death of women who suffer from the deadly disease. The association,   in collaboration with Engraced Life Foundation,  embarked on some form of community outreach  to some communities within the state. Women in the visited communities had their vital signs examined,  and blood sugar tested..Thousands of women were screened for free, given medications especially  for the minor diagnosis while serious cases were referred to  concologists for further investigations and possible treatments.
Breast cancer, a disease that is characterised by the abnormal growth of cells in the breast (CDC, 2020). is the most common malignant disorder affecting women and the leading cause of death among them (Bray et al., 2004). The most common sign of breast cancer is a lump or thickening in the breast – but there are other symptoms too.They include:Change in size or feel of the breast,  Changes in the skin of the breast, such as dimpling or redness.Fluid leaking from the nipple, outside of pregnancy or breast feeding. Change in position of the nipple.These symptoms can be caused by other conditions any way.
Breast cancer  is characterised by cells lining the duct turning into cancerous cells but not spreading into nearby breast tissue through the walls of the duct. Ts is an early stage of breast cancer, most women having it can be cured.. Invasive Breast Cancer spread into surrounding breast. Most breast cancers fall into this category but the two most common types are invasive ductal carcinoma, which begins in the cells lining the milk duct, and invasive lobular carcinoma, which begins in the lobules of the breast.Triple-negative breast cancer is a type of cancer where the cancer cells do not have estrogen or progesterone receptors and also makes little of the HER2 protein. It grows and spreads faster than other forms of invasive breast cancer and accounts for about 10-15 per cent of all breast cancers.
The fourth is . Inflammatory Breast Cancer (IBC) – IBC occurs as a result of cancer cells blocking the lymph vessels in the skin and therefore making the breast look inflamed. It is a rare form of breast cancer and accounts for only about 1-5% of all breast cancers.  Paget disease of the Breast  is a type of cancer that affects the nipples and areola of the breast. It is a rare form of breast cancer and usually only affects one breast. The majority of cases are found along with ductal carcinoma in situ or invasive ductal carcinoma. Angiosarcoma of the Breast. This rare type of breast cancer begins in the cells lining blood and lymph vessels. It is said to often be the result of complications of previous breast radiation treatment and tends to grow and spread rapidly.
Phyllodes Tumor. This is a tumor that develops in the connective tissue of the breast. It is a rare form of breast cancer and mostly occurs in women in their 40s. Most phyllodes tumors are  benign but 25 per cent are malignant.
In the case of Nigerian women, breast cancer tends to be diagnosed at an advanced stage and the chances of survival are low (Adebamowo & Adekunle, 1999, Ihekwaba, 1992). Women in the country are also more frequently diagnosed with triple-negative breast cancer than women of European ancestry (Huo et al., 2009), with cases occurring at a much younger age (Adesunkanmi et al., 2006). As a result of the late presentation of the disease, the only options available are expensive treatment procedures, which may be unaffordable for the average Nigerian woman.
Though there is a high incidence of breast cancer in Nigeria, studies have shown that the majority of Nigerian women, both in rural and urban areas possess little or no knowledge about risk factors and symptoms of the disease (Motilewa et al., 2015, Olayide et al., 2017). In cases where women are aware of these, there is hesitation in seeking healthcare which results in untimely death. Religious, economic and socio-cultural factors have been shown to play a part in women's attitude towards the disease (George et al., 2019, Pruitt et al., 2014). There is also a lack of knowledge on breast self-examinations (BSE) and who should conduct them, especially in rural areas (Nwaneri et al., 2016, Oladimeji et al., 2015).
Late Mrs Beatrice Mensah Osae, the beloved mother of AhmazingGrace Baaba Danso, was diagnosed in 2011 when she discovered a tumor in her left breast which grew bigger to the point it became inoperable. It burst and became an open sore on her chest and ate away at her breast even claiming her nipple. She had three chemo treatments which weakened her greatly till she switched to homeopathic treatment. This helped her regain her strength a bit but ultimately she succumbed to the disease and passed in September 2016. .
With the high incidence and mortality rate associated with breast cancer in low and middle income countries like Nigeria, there is a need for efforts to be made to create more awareness about the disease, especially among uneducated women and proper structures for early detection. With proper education of women in both rural and urban areas and affordable screening programmes developed, the chances of survival can be increased. Policies on the breast cancer detection and care also need to be developed and disseminated to aid healthcare workers make informed decisions.
Above all,  early diagnosis  which has been proven to improve survival chances, should be encouraged especially through the use of the media to spread the message of breast cancer, its  signs and symptoms, causes as well as management procedures.
By: Sylvia ThankGod-Amadi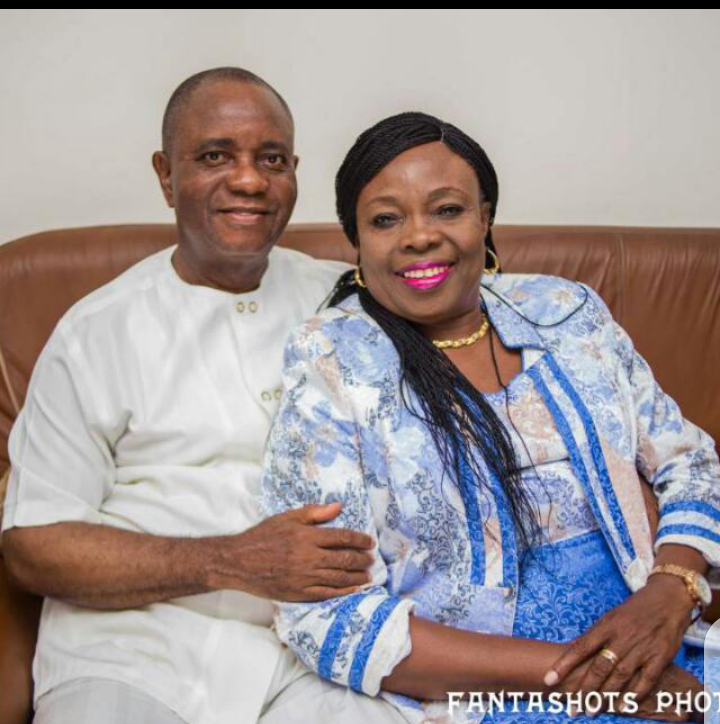 In Marriage, problems and struggles always arise; for some, the obstacles become so great that the only way to overcome them is through the permanent separation of their union. Unfortunately, most marriages end up doing it but is that actually a panacea? This is why there should be no limit to how couples should celebrate themselves so long as they continue to stay tied in peace, love and harmony. Therefore, if  you think that it is all an etravagant display of wealth and affluence, when couples call for a momentry celebration of their togetherness over a period of time,  then you may need to come in contact with divorcees, males, females, who could not tolerate  the heat of the cohabitation of two persons of different backgrounds made to act as one. Until you  understand why  a woman or man would resort to singlehood after testing marriage for a period of time,  even with children to their kitty, you would not see reason to applaud, appreciate those who still kept their nuptial knot tied for a period of time ranging from two years and above.
No wonder invitees  to magnificent events  like 70 years and above birthday anniversaries or 20 years and above marriage anniversary, are always enthusiastic to register their  attendance.  Their  enthusiasm I guess, may have been  spurred by a quest to use the occasion as a stepping stone in  their  own lives. For  me , not only do I  admire the celebrants,   I am inspired to toe their positive lines, for my own future.  I do believe that I am not alone in that world of people who get lost in  halucination, imagining themselves in the real action as  they watch the celebrating couples magestically March through the variedly colourful and  dignified congregation  of invitees.
The event of Tuesday, September  27, 2022,  calls to mind,  the scenerio highlighted above,  an occasion every sane mind  would always treasure as the crowd gathered to  savour the euphoria of a celebration of a milestone in marriage: The 40 years marriage anniversary of Amaopusenibo (Dr) Stephen & Dr (Mrs) Margaret Hart at St Cyprain's Anglican Church, 37 Hospital Road, PortHarcourt, which  reception party took place at Hago Heights Event Centre, Peter Odili Road, Port Harcourt. It was indeed a convention of the creme de la societe'.  Of course, there couldn't have been any better way to  congratulate a  woman who has put up with a  spouse she did not know from Adam,  for as long as 40 years.  She  accommodated his ugly sides and presented him to the outside world as one who knew no sin and so without blemish. How well also will a man  be celebrated for having a heart of gold for always willing to lose arguments, having patience, love and being faithful even when they got into big fights.
Hurray, Dr & Dr (Mrs) Stephen Hart have hit 40 years  mark!  A marriage that lasts  this long is considered a rare and beautiful thing, a blessing in disguise, and the celebration that accompanies this milestone  would remain memorable as it was quite colourful to behold. No doubt, when people get married, they unite with  the idea of having a life-long partner to share the beautiful moments in life.  For Dr & Dr (Mrs) Stephen Hart, 40 years in marriage were not 40 hours, 40 days nor 40 months in marriage. Any one who had gone through this journey like our celebrants would attest that  the cruise was never entirely  smooth but sometimes garnished with rough weather,  yet each season was recieved with utmost good faith, as they sailed together,  through thick and thin for as long as 40 years. A union divinely masterminded and blessed with four offspring, the couple's strength no doubt,  had always been anchored on the fact that  the steps of the righteous are  ordered by God, as they have kept trusting in the Lord without  leaning on their own understanding. This is as they have made tolerance, consideration  for one another as well as  mutual respect key in their relationship.
They both may not have been any angel thrown down to dwell among mortals,no, but their ability to believe in the workability of their unity even though in diversity brought them this far. Today, this couple is celebrated as mentors, not only to upcoming couples, but also to those whose relationship dwindles, and are at the verge of collapse, who may be misled into thinking that divorce is a sucour worth seeking. To the young, they sue for commitment towards actualisation of God's purpose in their union, laying greater emphasis on  the virtues of love,  patience, sincerity,  submission, and mutual respect.
Dr & Dr (Mrs) Stephen Hart believe that sound  communication with consideration for each other's  feelings must be deliberately exercised to grease the wheel of  every marriage relationship. Above all, they enjoin other couples to cultivate the habit of praying together for each other, and be committed to the things of God, making Christ  the centre piece of their marriage and  the foundation of the union, seeing that we can do all things through his strengthening, as recorded in Philippians, 4:13.
By: Sylvia ThankGod- Amadi
Re: Tips To Make Your Husband Happy And Keep Him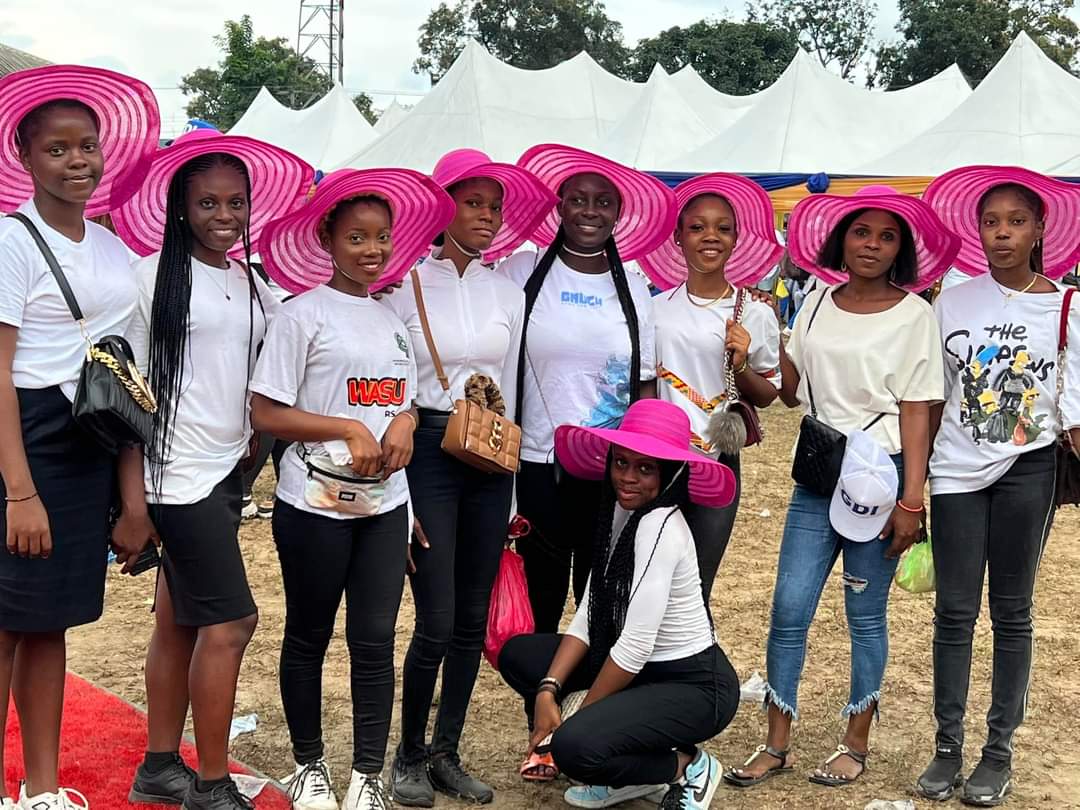 Your correspondent (Ibinabo Ogolo) deserves to be congratulated for providing women Tips To Make Your Husband Happy And How To Keep Him ; ref.The Tide :Friday 26/8/22, (p.17). Attention of a group working on Women Education Project was drawn to the material which provided 48 items of what roles women play towards a happy relationship.
The tips listed did not require any institutional setting to be able to implement them, rather the tips constitute a teach – yourself model of learning. A major problem therein is that Nigerians have not developed an ideal reading habit. How many women would read Ogolo's 48 tips?
Truly, women naturally have in themselves what it takes to realise all that is noble and necessary to build up a happy environment. Perhaps, what is lacking to achieve this purpose may include the personal impetus and institutional setting to provide leadership.
To begin with, women must appreciate the truth that nice dresses do not make nice women. Secondly, body form does not translate into genuine womanhood, because, there are 'defeminised' or 'unwomanly' women. That phenomenon is spreading fast in Nigeria, arising from women participating in malelines of activities and behavioural patterns and distorted sex status!
It is also true that the quality of souls atttracted into families as babies is determined by mothers who serve as the attracting pole or bridge. If a woman trades off her gender specification by adopting masculine lifestyle, she also forefeits the advantage attached to genuine womanhood.
Inward refinement and purity, rather than cosmetics and trinkets account for genuine feminism,wherein lies grace.
Purity as it relates to genuine womanhood means that the original gender specification or identity has not been abused or distorted through the acquisition of masculine characteristics. How such abuses and distortions come about are rarely regarded as having serious consequences. Should a woman engage in macho sports, smoke cigarette, behave and talk like a regimental sergeant major?
It is natural for women to have a stronger feeling of shame than men, which is a provision against possible abuses and distortions of the status of womanhood .
Genuine womanhood has such constancy and ruggedness in the enforcement of ideal standards that such noble gift can often turn into a nagging habit.
Ideal women usually stoop to conquer, rather than to seek to bend their partners, which brings frictions. It is in the home circle that women can exert their strongest and most incisive influence, if they apply Ibinabo Ogolo's 48 tips. But these would be effective if a woman is genuine, natural and simple, rather than cultivate artificial sophistication.
When a woman is timely she does not repel anyone approaching her with purity, neither would she give in to anything that would compromise her purity.
No man or woman is perfect; rather, there is a taming element in womanhood which is another gift intended to draw men closer to an ideal standard, if such gift does not degenerate to tyranny. Every man would wait to behave himself and be found acceptable to a woman and thus, feminine charm works under definite conditions. These conditions go beyond beautiful faces and beautiful dresses, which can be meretricious.
Ibinabo Ogolo should pass on the following tips to women. It is a great mistake to imagine that men can waste any great or vehement affection on a pretty face, unless there be either a beautiful soul or a beautiful mind with it. A pretty face can charm for a short time, but the charm is soon ended ; then unless there are other higher and noble qualities to take its place, the love dies with the glamour.
A wrong perception often associated with love is the tendency to separate it from purity, justice and loyalty. Thus geninue love would not accommodate impurity and pander to injustice for too long, because, loyalty would be betrayed thereby. What we find common under the guise of love is indulgent self – interest which seeks to exploit by yielding to base appetites. Especially when there are economic gains and advantages, love can become a cover for various weaknesses. It took true love of a woman to take and turn a former vicious criminal into an agent of light now.
Apart from being agents of change and radical transformation, women also serve as contact points to absorb and transmit what is noble and glorious . It is true that women are richly endowed with a higher degree of institution than men. Through such gift women's perceptive capacity reach out to exalted realms of values, or receive impulses from there. We do not need to know how this mechanism works,but this is a gift which has some conditionalities if it must be exploited for the right purposes. Surely, there are laws regulating existence. Women hear and express true love in its pure state despite the fact that men often make fools of them, thus causing distortions in that activity. This principal goal of love as an instrument of human salvation has been distorted largely through the abuse of sex.
Human generative power, manifestating as the force of libido, can be diverted into wrong channels and grossly abused via amateur activities. Often men profess love while their goal is sex, and once a woman gets bitter in her longing for love, she becomes hardened, which can reduce her contacts .
Teach – yourself model of learning and do – it – yourself model of self – exertion are gifts peculiar to women, because they recieve guidance from luminous realms. A woman can be made bold by a power beyond her, to plead her thoughts, such that what message transmitted through her can achieve miraculous results. But obtuse men often dismiss women's premonition as rantings arising from hysteria. The result of men's attitude towards women is the undermining of the gift of premonition and intuitive perception. Doubts arise!
Feminine faithfulness has little to do with sexual behaviour but rather in the ability to uphold and fulfil the principal role assigned to women, many factors account for failure to fulfil that role. When a woman grows beards, please ask why! Distortion in feminine hormones!
-Women Education Project