Senate Defends N13.5m Monthly Pay To Members …As Sagay, Falana, CD Flay Senate Over Allowance
Senate spokesman, Senator Aliyu Sabi Abdullahi says the statements made by his colleague from Kaduna State, Senator Shehu Sani, on the salaries and funds for running of offices of Senators did not disclose anything new as the figure he gave out about running cost of the offices of Senators were contained in various line items and expenditure heads of the budget of the National Assembly which has been made public.
Abdullahi dismissed any insinuations that Sani's colleague were unhappy with him and said if people had looked critically at the budget of the National Assembly, which has since been made public, they would have seen that various line items like traveling, medicals, consultancy and the rest were captured in the budget and they were the funds divided for each Senator's use.
"Almost all holders of elective and appointive offices have running costs allocated to their offices and that cannot be said to be part of their salaries", Abdullahi stated.
Senator Shehu Sani speaking about the alleged bogus salaries and allowances of Nigerian lawmakers and divuluged that every Nigerian Senator gets N13.5 million monthly as running costs and about N200 million as constituency Sani said "I think what we can say is that the running cost of a senator is N13.5 million every month,"
According to him, while there is no specific instruction on what the fund should be used for, lawmakers must provide receipts to back up their expenses from the running costs.
He added that the running cost is in addition to funds earmarked for each senator for constituency projects.
"But what I am saying is that that money (N13.5 million per month) must be receipted for what you do with it. But what you are given to go and spend without any accountability is N750,000.00.
"The constituency project itself is given on a zonal basis and almost every Senator will go with a constituency fund of about N200 million, but it is not the cash that is given to you. "You will be told that you have N200 million with an agency of government for which you will now submit projects equivalent to that amount.
And it is that agency of government that will go and do those projects for you. "Now, the corruption comes when the projects are not done and the money is taken. But right now, it is difficult to do that because NGOs and transparency groups have come into it.
They track every allocation made to you and where they are being used. "So, it's becoming difficult for what used to happen in the past to happen now.
"But I can tell you that I would love a situation where we do away with running costs, constituency projects and leaves senators and members of House of Reps with salaries. 'And also, the public should be informed that nobody should come to any senator's house asking for any kobo. That also would be helpful.
"There are issues that we need to understand. First, I don't believe that members of the National or even state assemblies should be involved in carrying out what is called constituency projects. "When people are elected into the National Assembly, they should just be involved in law making, raising motions, bills and also performing oversight functions.
But we live in a society where people cannot differentiate between the legislators and the executive. "When the people come to you, they want you to build roads, dig boreholes, build hospitals, schools, give money, pay school fees for them.
Now, if we have a society in which people will stop asking legislators to do those things, then there is no need (for the allowances) But funny enough, if you are very active in the National Assembly in making laws and you don't embark on projects in your constituency, you cannot in any way be appreciated by the people you are there to serve because the electorates in United States are different from the electorates in the United States and Africa.
"We live in an underdeveloped society with a lot of poverty, misery and wants. What people want is for you to address those basic fundamental issues that affects their lives.
"If we can be done with that, it would be okay. Now, you are talking of bogus salaries and bogus allowances – there are three steps you need to consider – the first has to do with the fact when you represent the people, expectations arose from your immediate and the larger constituencies.
"But I agree with you that the salaries and allowances of lawmakers should not be discreet, but what is discreet about it when you can write to Resource and Fiscal Mobilization Commission to get everything about what a senator earns?.
The only money you are not expected to account for is your salary and the salary of a senator is about N750, 000.00 per month. The other one, the running cost of office must be accounted for. You must provide a receipt for every expense you make."
Meanwhile, prominent Nigerians and groups yesterday took a swipe at the National Assembly over the N13.5m running cost being paid to senators.
The Campaign for Democracy, senior lawyers, including Mr. Femi Falana, Mr. Yusuf Ali and Prof. Itse Sagay, in separate interviews with newsmen, also commended Senator Shehu Sani for the disclosure.
Sani had, in an interview with newsmen, revealed that each senator received N13.5m monthly as running cost apart from the N700,000 consolidated salary and allowances paid to each of them.
Sagay said Sani's revelation had vindicated him on his criticism of the lawmakers.
Sagay said. "I've always said they earn too much. This figure by Sanni does not include constituency allowances, which is in billions of naira.
"We still have budget padding from which millions are made by them. By the time you put all that together, you can see that these people are collecting a huge chunk of the Nigerian budget."
The CD, in its reaction, said the N13.5m running cost could employ over 100 graduates in the country.
The CD President, Usman Abdul, in an interview with newsmen, said the huge earnings by the senators contributed to the bastardisation of the economy.
He said, "You can take good care of over 100 graduates from a senator's salary. The legislature should deliberate on the abject poverty and unemployment in the country."
Also speaking, Lagos-based lawyer, Mr. Jiti Ogunye, said Sani must be commended for his courage.
Ogunye said, "What Senator Shehu Sani said has confirmed the long-held fears of Nigerians that Nigerian legislators, both at the state and national levels, have been short-changing Nigerians.
"They are not expected to use that elevated position to serve their own interest at the expense of public interest. They are not expected to allow their self-consideration to override their commitment to abiding by the law."
The Vice-President of the Nigerian Bar Association, Mr. Monday Ubani, said Nigerians must demand a review of the lawmakers' earnings.
Ubani, "It means that Nigerians have not been getting a fair deal from our legislators. If a single person will be earning that kind of money in a country where the minimum wage is N18,000; something has to be done. We need to insist on a review of these jumbo allowances."
The Executive Chairman, Centre for Anti-Corruption and Open Leadership, Mr. Debo Adeniran, said Nigerians had a right to be displeased because they had not been getting a fair deal from the lawmakers.
Adeniran said, "The outcry wouldn't have been if the legislators have been living up to the expectation of their constituents. Nigerians don't see the lawmakers as people who are representing their interest."
Falana said Sani's revelation had proved that Nigerian legislators were the highest paid in the world.
Falana, in a statement yesterday, said, "Apart from the monthly package of N13.5m, each senator is given the opportunity to execute constituency projects to the tune of N200m per annum. However, the disclosure made by Senator Sani does not cover the allowances for cars, housing, wardrobe and furniture running to several millions of naira approved for each senator."
Also a Senior Advocate of Nigeria, Yusuf Ali, said the allowance was insensitive given the state of the economy and the minimum wage of the workers in the country.
He said, "Even if there were no mass unemployment and if the economy were buoyant, suchallowance is totally unrelated to our circumstances; it is very insensitive."
The Head of Abuja office of Social Action, a non-governmental organisation, Mrs. Vivian Bellonwu-Okafor, said the revelation was another sad commentary in the history of political offices emolument in Nigeria.
A former Managing Director of Unity Bank Plc, Mr Rislanudeen Mohammed, said there was no justification for the N13.5m monthly pay.
But the Senate said there was nothing new in what Sani said.
Fashola Faults 'Coat Of Arms' Display On National Flag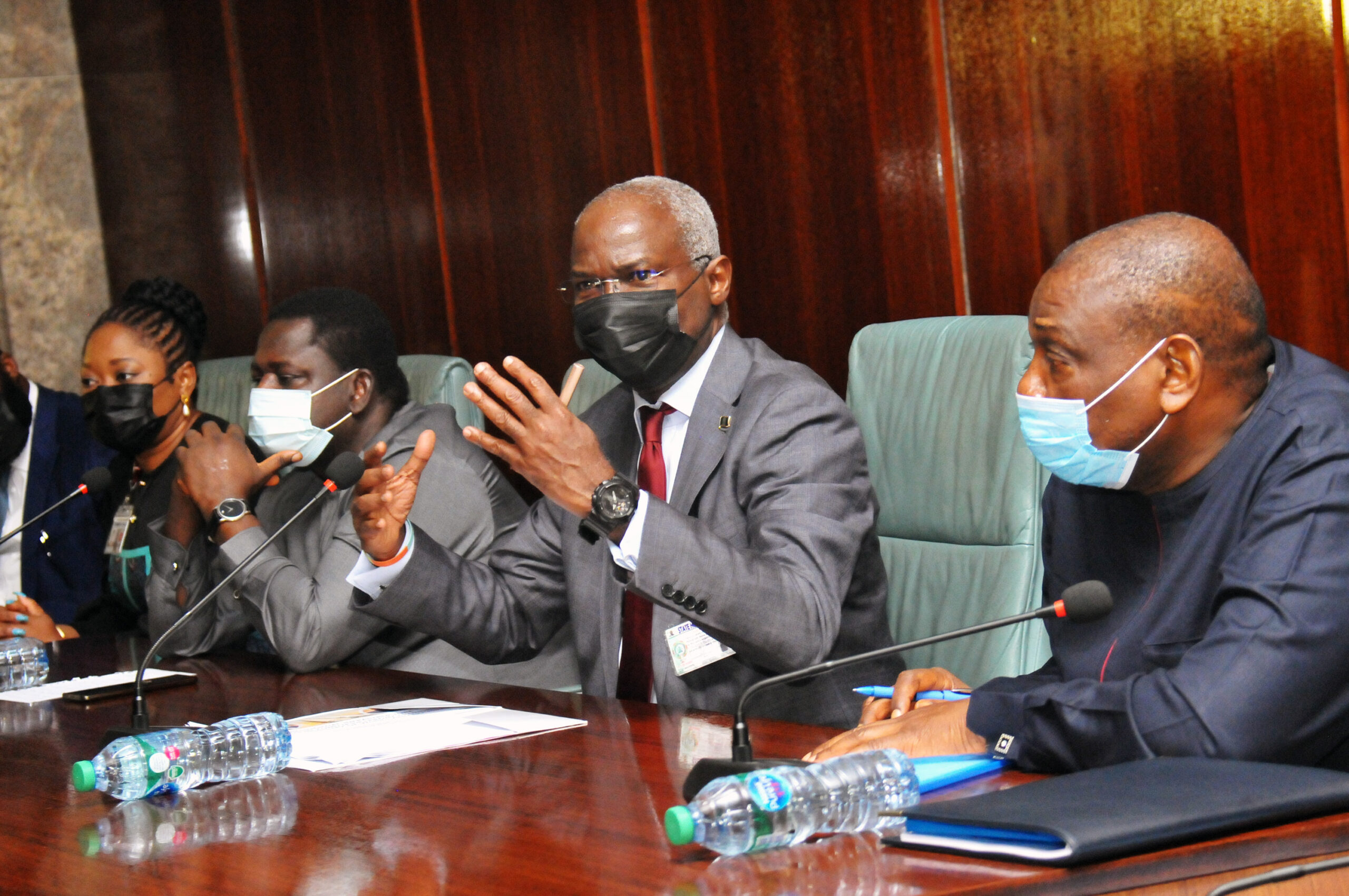 Former Minister of Works and Housing, Babatunde Fashola, has cautioned Nigerians from inscribing the coat of arms on the national flag, saying doing so is a misuse of the national colours.
Fashola said this on Monday, during a live appearance on Channels Television's Empowering Tomorrow: A New Vision for Nigeria, a special programme on the 63rd anniversary of Nigeria's independence celebrated annually on October 1.
"Just this afternoon, I was asked to hoist a flag of Nigeria. By the time the flag unfurled, I saw that there was a coat of arms in the middle and I whispered to my host that 'this is not the flag of Nigeria'. Nigeria's flag does not have a coat of arms in the middle. It is green, white, and green", Fashola said.
The former minister also said that Nigerians should pay attention to "some of the small things that matter", adding that national symbols are to be rendered during recognised events for the country at large.
"When I was in primary school, these were the symbolisms of those Independence Day parades, Children's Day parades, and this was how we were taught to stand up or maintain our position whenever we heard Nigeria's national anthem being rendered," Fashola said.
"You sit today and you shudder in your skin what happens today, what people have been taught when the national anthem is rendered", he added.
The former governor of Lagos also spoke out against the rendition of the national anthem "at every little event", including when the president appears at a social event, saying it is to be sung as the symbol of the country's sovereignty.
"I have had cause to ask people not to sing the anthem for me, either as governor or minister, because I'm not a sovereign. It's a projection of our minds," he said.
"These are, for me, the important things to talk about and that's why I say this anniversary provides an opportunity for reflection and, indeed, inflection", Fashola added.
NCDC Records 1,968 Lassa Fever Cases In 28 States
The Nigeria Centre for Disease Control and Prevention (NCDC) has registered 1,068 Lassa fever infections across 112 local government areas in 28 states of the federation.
The NCDC said this yesterday, via its official website in its Lassa Fever Situation Report for Week 37 (September 11 -17, 2023).
The centre indicated that 75 percent of the cases were detected in Ondo, Edo, and Bauchi states.
Lassa fever is a viral hemorrhagic fever caused by the Lassa virus. It is primarily found in West Africa, particularly in Sierra Leone, Liberia, Guinea and Nigeria.
The virus is transmitted to humans through contact with the urine or feces of infected rodents, specifically the multimammate rat.
According to the NCDC, there are currently 7,352 individuals with suspected cases and the infection has resulted in the unfortunate loss of at least 181 lives in the country.
The centre said that the case-fatality ratio of the infection stood at 16.9 percent.
"Cumulatively from week 1 to week 37, 2023, 181 deaths have been reported with a case fatality rate of 16.9 percent which is lower than the CFR for the same period in 2022 (19.1 percent).
"In total for 2023, 28 States have recorded at least one confirmed case across 112 local government areas.
"Seventy-five percent of all confirmed Lassa fever cases were reported from these three states (Ondo, Edo, and Bauchi) while 25 percent were reported from 25 states with confirmed Lassa fever cases.
"Of the 75 percent confirmed cases, Ondo reported 35 percent, Edo 29 percent, and Bauchi 11 percent.
"The predominant age group affected is 21-30 years (Range: 1 to 93 years, Median Age: 32 years).
"The male-to-female ratio for confirmed cases is 1:0.9. The number of suspected cases increased compared to that reported for the same period in 2022," it said.
It said that in 2023, Lassa fever infected 49 healthcare workers across the country.
The agency said that the National Lassa Fever Multi-partner, Multi-sectoral Emergency Operations Centre had been activated to coordinate the response activities at all levels.
It added that prevention of Lassa fever involves avoiding contact with rodents and their droppings, practising good personal hygiene and taking precautions when caring for infected individuals.
The NCDC said that early diagnosis and prompt medical care are crucial in managing the disease and preventing complications.
Army Orders Investigation Into Allegation Of Troops' Poor Feeding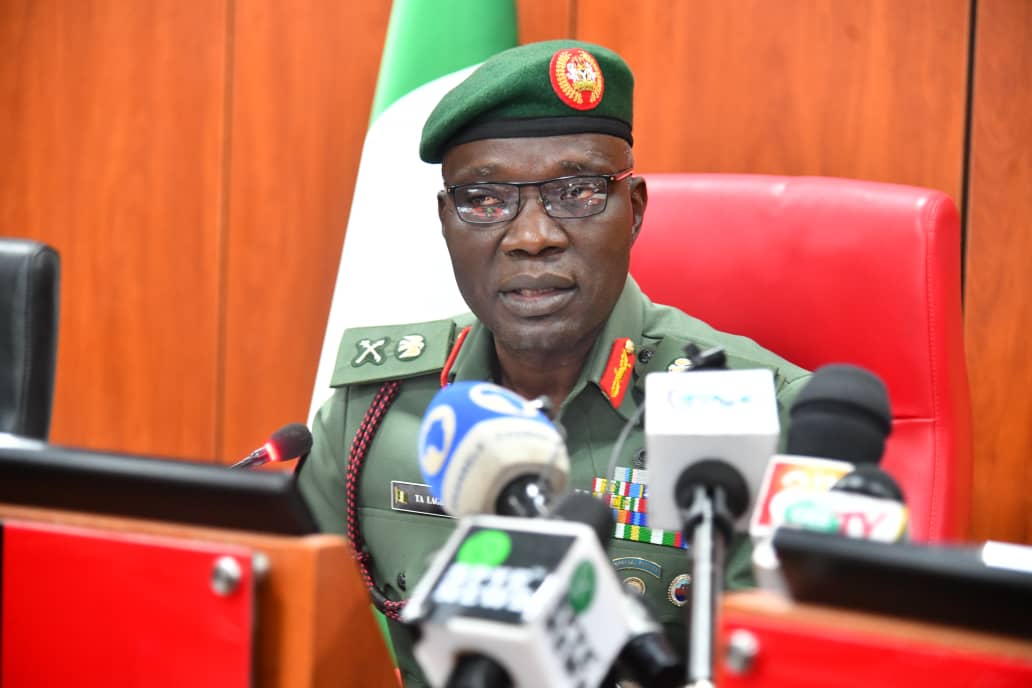 The Chief of Army Staff (COAS), Lt.-Gen. Taoreed Lagbaja, has ordered an investigation into an allegation of poor feeding of frontline troops in the North East Theatre of Operations.
The Director, Army Public Relations, Brig.-Gen. Onyema Nwachukwu, made this known in a statement in Abuja, yesterday.
Nwachukwu said that the welfare of troops had been given premium by the present leadership of the Nigerian Army and was one of the vital pillars of the COAS Command Philosophy targeted at motivating the Force.
"The Nigerian army therefore takes these allegations very seriously and COAS has directed immediate investigation into the complaints to ascertain its veracity and unravel the circumstances," the army spokesman said.
Nwachukwu assured the public and all army personnel that a thorough investigation would be conducted to get to the bottom of the claims.
He said the Nigerian army had always prioritised the welfare of troops, including their nutrition, adding that it has a comprehensive feeding system for troops, especially those serving at the frontline.
"We, however, acknowledge that there may be isolated incidents where lapses occur, and we are determined to squarely address them.
"An internal investigation has already been initiated to ascertain the truth behind these allegations.
"We will thoroughly examine the supply chain, the quality of food provided, and any other factors that may have contributed to this situation," he said.
Nwachukwu stressed that the Nigerian army remained committed to transparency and accountability, and would not condone any form of negligence or misconduct.
"If any culpability is detected, it will attract appropriate disciplinary action and immediate corrective measures to ensure that such incidents do not recur in the future," he assured.
Nwachukwu called on Army personnel to report any grievances or concerns they might have regarding their feeding arrangements through the established channels for feedback, assuring that prompt action would be taken to address any legitimate complaints.
He said that the Army would continue to be resolute in the fight against insurgency and other security challenges, and would ensure that its soldiers were provided with the necessary support and care to carry out their duties effectively.
"We are committed to ensuring that our troops are well-fed, motivated, and equipped to defend our nation," he added.