RIWAMA Gives Service Providers 3-Month Contract Extension
The Sole Administrator of the Rivers State Waste Management Agency (RIWAMA), Bro. Felix Obuah has announced three-month extension of the contract of service providers working with the agency.
Obuah, who stated this while addressing a meeting with service providers in Port Harcourt, last Wednesday, said the decision to extend the contract which ended in December, 2017, was as an act of grace, adding that the agency would use the period of extension for appraisal and determination of renewal.
He hinted that while many of the service providers had done very well, few had failed to meet the expectations of the agency, but added, however, that despite shortfalls, they all deserved a pat on their backs as the harsh economic realities, coupled with the scarcity of petroleum products, had impacted adversely on businesses.
Obuah charged those contractors who are not doing so well to sit up as the agency would no longer tolerate indolent service providers.
"I am warning you well ahead of time so you will not come back to say I did not warn you", he said, adding that only service providers with proven sense of diligence and dedication would have their contracts renewed after the three months grace.
The sole administrator of RIWAMA reiterated his earlier stance not to bring in politics or sentiments into his job in RIWAMA, stressing that the job of cleaning the state should be the collective responsibility of all service providers and not to be left for an individual.
The RIWAMA boss noted that the job of cleaning the state was akin to oil which if a finger is dipped into it, affects the other fingers.
"I wish to work and continue with a winning team. If one of you is not doing well in your zone, it will affect the rest of the city. So, let's be guided by team spirit and work in reciprocation of the enormous resources which Governor Nyesom Wike is expending to make Rivers State clean", he said.
It was not all knocks for erring service providers as the sole administrator announced automatic one-year contract extension for two firms who by estimation had performed creditably well in keeping their zones clean.
The two companies which won the heart of the RIWAMA boss in discharge of their jobs were Frakon Associates and Fusicap Nigeria Limited.
But it was bad news for people who still take pleasure in indiscriminate dumping of waste in the streets of Port Harcourt and its environs as the agency has appointed Messrs Sarichim Nigeria Limited in concert with a team of security agents to arrest the culprits with effect from March 1, 2018.
Against the backdrop, the sole administrator has warned residents and people doing business in Port Harcourt and its environs to desist from indiscriminate dumping of refuse and flouting of waste disposal hours, or risk arrest and prosecution.
I'll Provide Solid Representation, If Elected -Banigo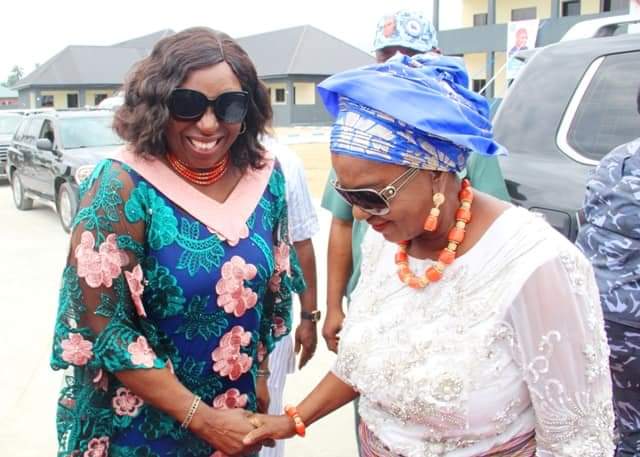 Rivers State Deputy Governor, Dr. Ipalibo Harry Banigo, has assured the people of Abua/Odual Local Government Area that she would provide undivided representation if voted into the Senate in 2023.
Banigo gave this assurance when leaders and critical stakeholders of the Peoples Democratic Party had a meeting with her, at the Government House in Port Harcourt to map out campaign strategies, yesterday.
The deputy governor said, she was excited that the meeting was held for the stakeholders to understand themselves, to ensure the party wins at the elections in 2023, adding that by the grace of God the local government area would be better than what it is now, if she emerges as the Rivers West senator.
In a related development, the Deputy Governor, Dr. Ipalibo Harry Banigo, who is the Rivers West Senatorial District Candidate of the PDP in the upcoming polls, has also met with leaders of the PDP in Ahoada East Local Government Area, where she urged them to reach out to their constituents and encourage the collection of PVCs.
"We must realize that with this new Electoral Act, the votes will surly count, as this 2023 election is not going to be like the previous elections, there will be a difference, people should not be afraid to pick up their cards and vote, they should not be lackadaisical about it, they should keep their cards safe and on the day of election they should come up and cast their vote, because this time every vote will count".
She said the campaigns would be unit based and urged them to reach out to those in their units.
"Make sure you have unit executives in each of the wards, so we can have a door to door campaign", Banigo said.
In his remarks at the meetings, the Vice Chairman of the Rivers West Senatorial District of the PDP, Dr. Nname Robinson Ewor, said there is a need for members of the PDP to go out and establish their presence in all units' wards and constituencies, stressing that the nature of this upcoming election would be different from previous elections.
Ariolu, Others Welcome Ex-Deputy Guber Candidate To PDP
Chairman of Obio/Akpor Local Government Council, Barrister George Ariolu, has led other party faithful, including Chairman of PDP, Ward 6, Kingsley Nna; Chairman of PDP, Ward 9, Collins Wobo Chukwu; and Obio/Akpor PDP Secretary, Kingman Ogbonna; to receive a bigwig and stakeholder of the All Progressives Congress (APC) from Rumuogba in Ward 6, Chief Williams Igwe, into the PDP.
Receiving the former Deputy Governorship Candidate of the then Action Congress of Nigeria (ACN) at the Obio/Akpor PDP Secretariat, Rumueme, Ariolu expressed delight over his decampment from the APC to the PDP, describing it as an indication that the party was waxing stronger.
Ariolu, who was greeted with euphoria by the LGA PDP Chairman, Chidi Amadi, who also welcomed the former deputy governorship candidate at the secretariat, promised to work closely with Igwe to build the party ahead of the forthcoming election.
He pointed out that the foundation of the PDP was built on togetherness, stating that collectively, the party would achieve more.
Ariolu thanked Igwe for wholeheartedly accepting to come back to the party.
According to him, Rivers State Governor, Chief Nyesom Wike, has separated governance from politics following his relentless battle to promote the interest of Rivers people.
Also speaking, Chairman of the PDP in Obio/Akpor, Chidi Amadi, said the reception of Igwewas a fulfilment of an age-long dream, and a welcome development for members of the party, expressing joy over the event.
He further commended Ariolu for his strong support and leadership towards the sustenance and growth of the party.
In his remark, Chief Williams Igwe affirmed his loyalty and commitment to the PDP in its quest to oust the APC and fix the broken state of the country's socio-economic and political fabrics.
He described the reception as a homecoming for himself and his supporters who would be formally received at a formal event which would be organised by the state party chairman, adding that PDP remains a major political party which will unite the nation.
He added that his decision to defect to the party was well-thought-out, and called on others to join hands with the Rivers State Government to rebuild the socio-economic fortunes of the state.
According to him, he believed that it was time for him to cross over to join hands with the Rivers State governor in moving the state forward.
The former Deputy Governorship Candidate was also received by PDP Chieftain, Barrister Temple Ejekwu; Obio/Akpor PDP Woman Leader,Gloria Wonodi; Barrister Kelvin Akani; and members of Obio/Akpor PDP Executive.
By: Nelson Chukwudi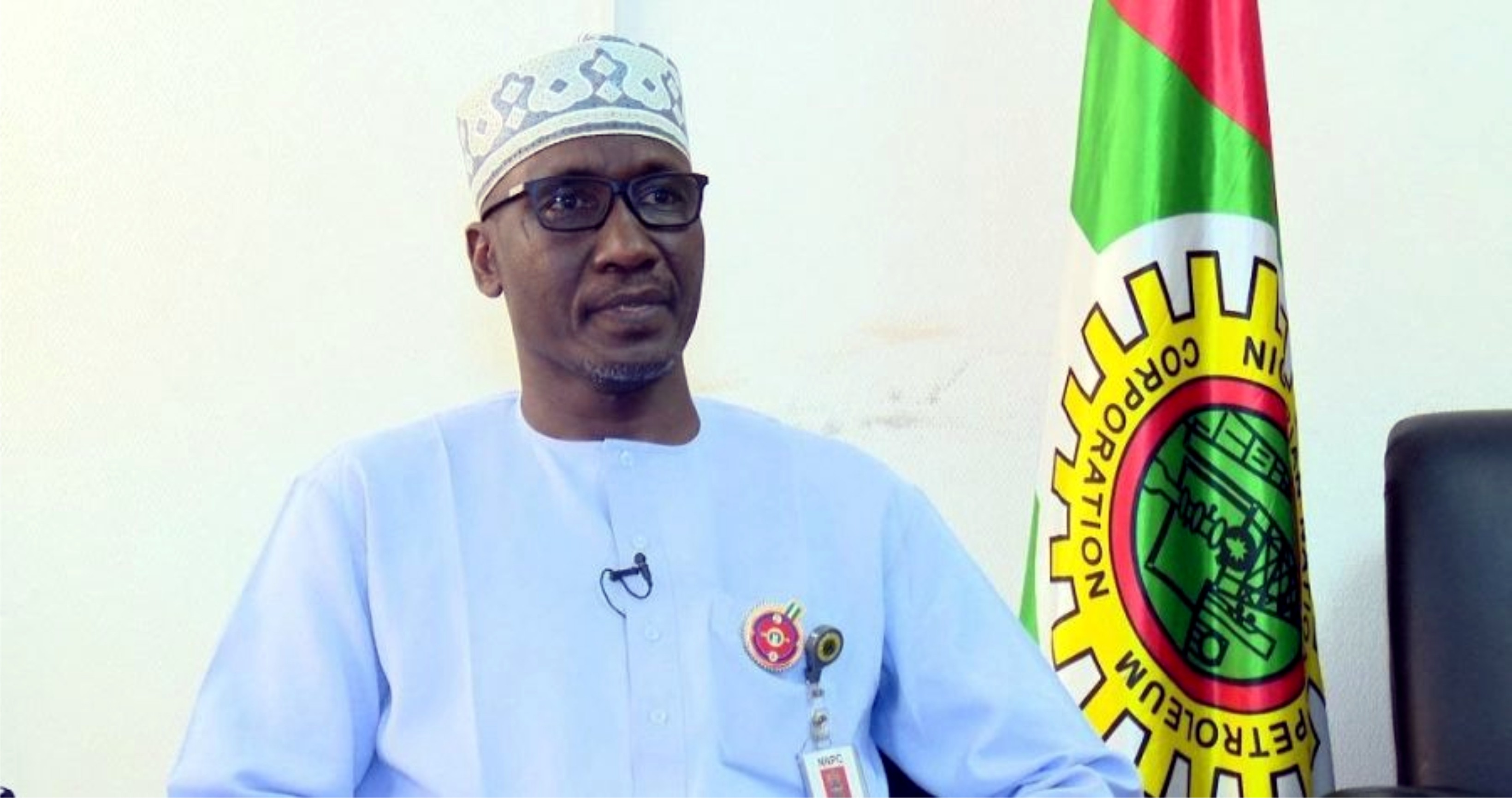 The Nigerian National Petroleum Company Limited (NNPC Ltd) has declared a profit after tax of N674billion for the financial year ended December 31, 2021.
The profit represented a growth of 134.84per cent when compared with N287billion profit in 2020 which was recorded under the old Nigerian National Petroleum Corporation (NNPC).
The Group Chief Executive Officer (GCEO), NNPC Ltd, Malam Mele Kyari, said this at a news conference, yesterday, in Abuja.
"NNPC progressed to a new performance level, from N287billion profit in 2020 to a N674billion profit after tax in 2021 climbing higher by 134.8per cent year on year profit growth,'' he said.
Kyari also said that it recorded an increase in total assets from N15.86trillion in 2020 to N16.27trillion in 2021.
Speaking on the group's financial position, Kyari said the corporation's total liabilities decreased by 8.3per cent to N13.46trillion during the review period from N14.68trillion in 2020.
The GCEO said its shareholders funds position rose N2.81trillion representing 144per cent year-on-year.
"The performance would have been greater if the operations in the year under review were free from incessant vandalism, crude oil and products theft, among others.
"Details of the performance of NNPC and the respective subsidiaries as well as that of National Petroleum Investment Management Services (NAPIMS) will be published on our website www.nnpcgroup.com for stakeholder's perusal.
"We look forward to achieving greater performance to support our growth aspirations and to create more value for our stakeholders as we drive full commercial operations under NNPC Ltd.,'' he said.
He recalled that in September 2021, President Muhammadu Buhari approved the publication of the 2020 NNPC Group Audited Financial Statement, in which NNPC declared a profit after tax of N287billion for the first time in 44 years.
Kyari said that in spite of the challenging operating environment, it strongly believed that the corporation had the potential to sustainably deliver better value to it esteemed shareholders.
He said it sought to become a dynamic global energy company of choice to its customers, partners and over 200million shareholders comprising of all Nigerians.
Kyari noted that the corporation in 2019 rolled out deliberate policies and initiatives aimed at reducing costs and eliminating losses while adopting technology to entrench transparency, accountability and performance excellence (TAPE) across its various functions.
He said the NNPC had recorded significant improvement over the past three years, turning up the curve from losses to profits.