NGO Plans Free Medical Programme In A'Ibom
A Non-Governmental Organisation, Imabridge Africa says no fewer than 4000 people will receive free medical treatment under its programme in Akwa Ibom State.
The Director and Founder of the organisation, Rev Godwin Asuquo, disclosed this to newsmen last Friday in Ibesikpo Asutan.
Asuquo, a priest at St Patrick Church, Washington, United States of America, said that the organisation has been rendering free medical care to the people in the last 10 years.
He said that this year, Imabridge Africa would be offering free medical care to 4000 people in different areas of ailments such as malaria, hypertension, diabetes, HIV, eye treatments among others.
"Yesterday, we were at Nsit Ibom, today we are in Ibesikpo Asutan and tomorrow, we will be in Etim-Ekpo all in Akwa Ibom.
" We anticipate seeing over 4000 patients within these three days. We have in our team two doctors from USA, 13 volunteers' doctors from Nigeria, 12 nurses and pharmacists.
"This year as we screen, we are also going to identify those that require surgery and we are going to conduct surgery for them to keep them healthy," Asuquo said.
The reverend father added that the organisation also came into the country with 500 pairs of eye glasses to dispense to patients with eye problems.
According to him, they were also eye doctors in the team to handle those with eye problems and prescribe medicated eye glasses for patients.
He said: "We brought in 500 pairs of eye glasses to distribute to patients this year. Last year, we distributed 400 pairs of eye glasses.
"The patients are examined by qualified eye doctors before the glasses are dispensed".
Also, the President of Imabridge Africa, Ms Christine Carrington, said that the activities of the NGO include provision of healthcare, solar powered boreholes to communities, education to indigent students and micro- finance to women in the state.
Carrington also said that the organisation donated 25 wheelchairs to physically challenged persons in the state.
One of the beneficiaries, Miss Helen Etim, commended the NGO for their humanitarian gesture.
Etim, who got a wheelchair, said it would aid her movement and add value to her lives.
"I am a beneficiary of this wheelchair from Imabridge Africa. I have also been treated of malaria and given drugs.
"I pray God to bless Imabridge Africa for what they have done today", she noted.
Another beneficiary, Mr Philip Edet, thanked the organisation for giving him eye glasses.
"I did not know I had eye problem until these eye glasses were given to me today and I can see clearer than before.
"I thank Imabridge Africa," Edet said.
N'Delta Ministry, NDDC, PAP Move To End Pipeline Vandalism
Minister of Niger Delta Affairs, Mr Umana Okon Umana, has said the ministry was joining forces with the Presidential Amnesty Programme (PAP) to end vandalism of oil facilities.
Umana made the remark in a statement issued by Special Adviser, Media, PAP, Neotabase Egbe, in Yenogoa, on Friday.
The minister, who was speaking while receiving PAP's Interim Administrator, retired Col. Milland Dikio, in his office, said Niger Delta Development Commission (NDDC) and the ministry would consolidate their efforts for a holistic development of the region.
According to him, it is high time the ministry, PAP and the NDDC worked in tandem to develop common practical templates to tackle the problems in the region, especially oil theft related activities.
Umana said such joint rescue plan was required because oil theft and pipeline vandalism were undermining the peace and security of the nation.
"Those of us in the Ministry of Niger Delta Affairs, the Presidential Amnesty Programme, the NDDC and other stakeholders, including community leaders, should work together to address the burning issue in our region.
"I would like all of us to sit down and come up with a solution to this problem. I challenge all of us to work together to assist the Federal Government to solve the problem," Umana said.
He acknowledged that Dikio was right in his argument that the region would be better off if the various agencies charged with developing it worked in one accord.
The Minister offered to work with Dikio to achieve the objectives of the recovery plan, especially in training.
Earlier, Dikio informed the Minister that the leadership of PAP embarked on the visit to congratulate him on his appointment and to seek areas of support and collaboration.
He said it was time all the agencies established for the improvement of the region began to work together for optimal impact. Dikio identified infrastructure development as the key element in efforts to guarantee peace and stability in the region.
He added that the amnesty programme had developed a strategy to wean youths in the region from deviancy and militancy through an orientation plan, targeting the age of 13 years and above.
Dikio said the youth reorientation project was part of the stabilisation plan that would create the right atmosphere for development partners to engage with and assist the region in its quest for development.
Edo To Employ 1,000 Teachers, Extends Reform To Sec Education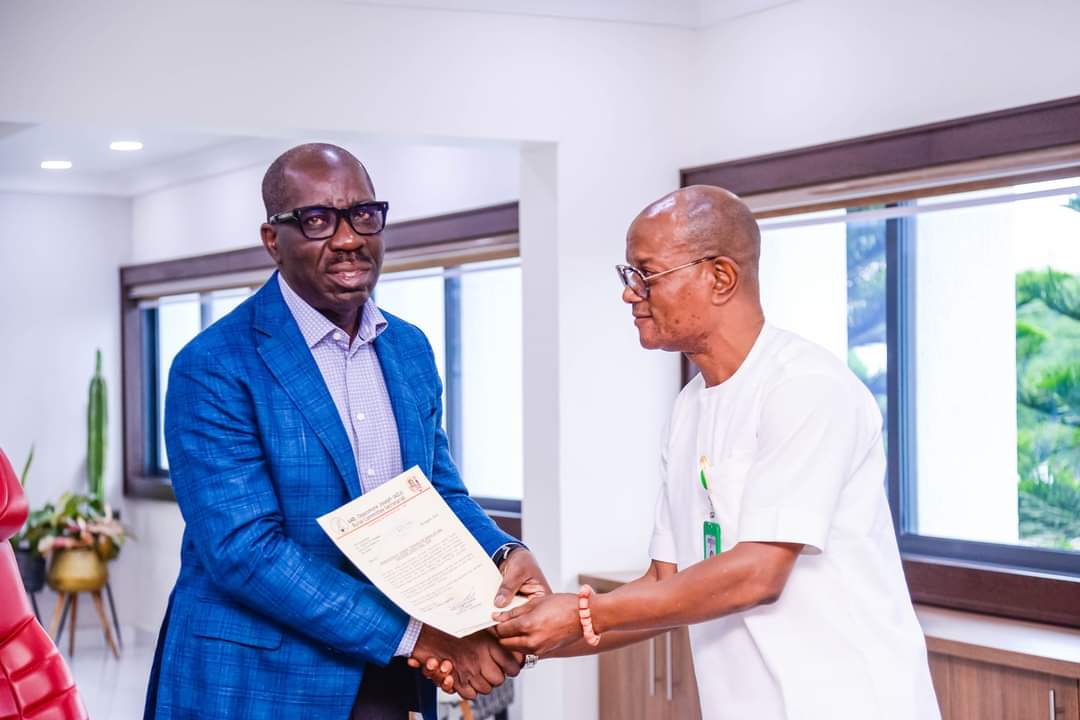 The Edo State Government is to recruit 1,000 teachers for secondary schools in the State under the EdoSTAR fellowship as part of the reform in the post-basic education sector.
The State Commissioner for Education, Dr Joan Osa-Oviawe, announced this on Friday in Benin while briefing newsmen on the launch of reform into secondary education in the State.
This recruitment, she said, would be in addition to the 3,000 teachers already engaged for the primary and junior secondary schools in the State.
According to her, the action is to address the existing shortage of teachers towards a provision of high quality education.
The commissioner said the reform was meant to prepare students to meet performance expectations in a constantly changing workplace so as to remain relevant.
Under the reform, she said, 60 per cent of the activities in the schools would be for teaching, learning and instructional time, 24 per cent for co-curricular activities, while 16 per cent shall be devoted for brain stimulating activities for students.
She also disclosed that model digital learning would be introduced across the State, commencing with 40 pilot schools in partnership with the UNICEF.
"The quality of education students receive in schools has come under scrutiny recently in Edo State, due to the high rate of malpractice and misconduct reported during major examination exercises in the State, as well as lack of personnel to effectively deliver training across 307 schools dispersed across the State's 18 Local Government Areas.
"In order to build on the achievements already seen in the Basic Education Sector Transformation (EdoBEST) Programme, the State Government has been compelled to take decisive action under the EdoBEST 2.0 reform agenda in order to address concerns with secondary education,"she said.
Osa-Oviawe explained that school calendar had been designed in a way to ensure students learn for at least 400 hours/450 class periods each term.
"The reform will implement a uniform timetable that guarantees lectures are delivered just about anywhere, reduces the possibility of instructors' classes conflicting, and maximises the use of the limited teaching staff and resources.
"Implement a uniform scheme of work and scripted lessons to direct teachers in the universally dispensing lectures throughout the state and uphold a high standard of teaching and learning.
"Make it easier to set up in-class libraries in all the state's classrooms with the goal of enticing students to use the libraries more and learn how to manage books," said the commissioner.
On the deplorable state of schools in the state, Osa-Oviawe said the present government inherited large inventory of dilapidated schools, but seeking collaborative efforts to strengthening education funding, particularly in the area of infrastructural renewal.
2023: Group Blasts Abati Over Outburst Against PDP Leaders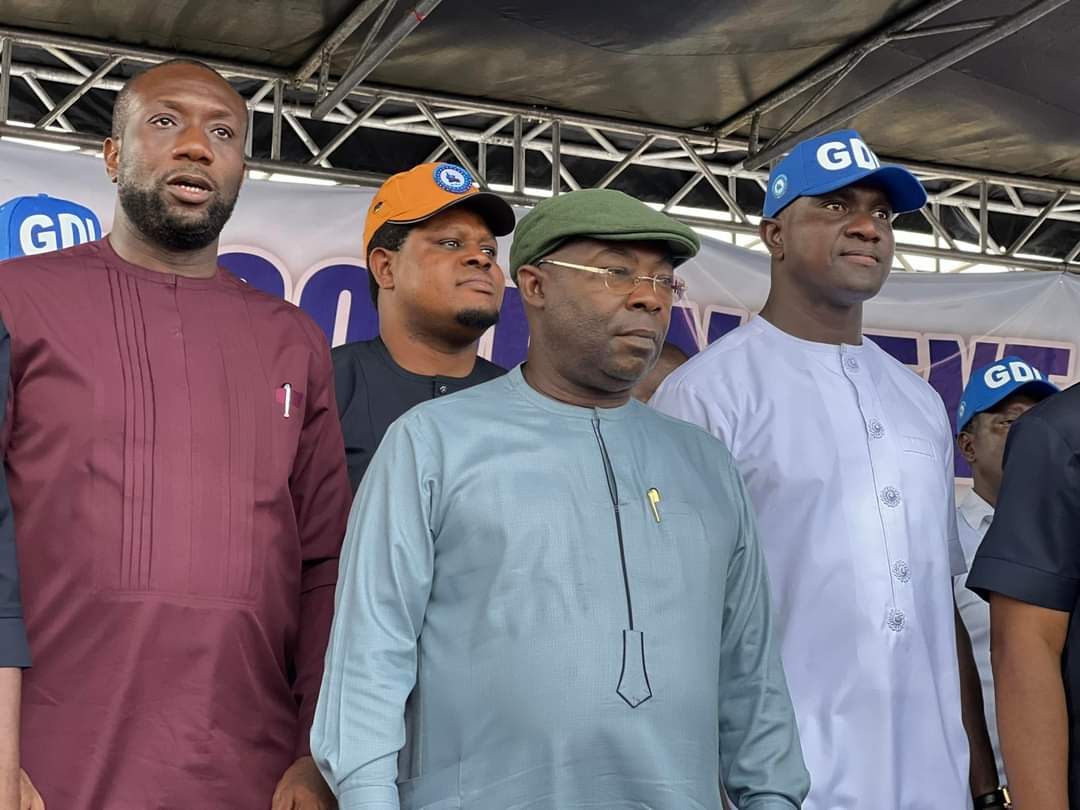 A group, the Niger Delta Youth Leadership Forum (NDYLF) has slammed the former Presidential spokesman, Dr Reuben Abati, over outburst against leaders of the Peoples Democratic Party (PDP), for purportedly condoning the alleged excesses of Rivers state governor, Nyesom Wike.
The group stated that Abati's outburst is a clear attempt to malign and denigrate Governor Wike and the PDP leaders, noting that the former's description that the party's leaders were 'hungry men who allowed Wike to take over the party' was one insult too many on both the Rivers state Governor and the party's leaders.
President of the Niger Delta Youth Leadership Forum (NDYLF), Richard Akinaka, said the position of Reuben Abati was an hatchet job and a clear indication that it was a case of vendetta against Governor Wike.
This was just as the NDYLF President also added that Abati's outburst against the duo of governor Wike and the party's leaders amounted also to his unholy political affiliation and alliance with those who may have commissioned him to use his platform to disparage the character of supposed political enemies.
"Reuben has so far in his conduct not just on Wike but other previous altercations with guests on his programme, demonstrated his partisanship, hence, he is not fit to be on such platforms anymore. His attitude so far is a demonstration that he has failed to remove the sweetness of the lollipop attached to his former office as presidential spokesman where he performed woefully and would want to return to such office to correct his previous failures.
"Wike's records as a successful career lawyer and politician are an open book for even the blind to read and deaf to hear, having risen to a member of the body of benchers, from council Chairman to Chief of staff, Government House and then to Minister, and finally to one of the best governors in the history of Nigeria and above all, a presidential aspirant who was an embodiment of the aspiration of the entire South as evident in the widespread support he enjoys which is clear frustration to Reuben's interest."
"But unfortunately for Abati, there is no record if advancement of progress in his decorated media career of about three decades as he has just been an employee to younger colleagues of his. Abati employed as a TV anchor, mere news reader and columnist by a junior colleague, since all these decades in his profession, he has failed to set up his own structure, should be one of the umpires to feed the Nigerian populace a balanced and unbiased analysis on issues", the group said.
"A successful Abati in his career at this point should have been an employer of labour in his field to mentor other younger ones, or maybe he like the people he promotes want to perpetuate himself and deprive younger ones from growing.Reuben Abati as a presidential spokesman was not a match to the opposition led by Lai Mohammed who deflated and incapacitated him to the extent that Nigerians never knew Goodluck Jonathan's presidency was perhaps the best."
"Reuben's activities in recent times could be perceived as though he did not work for his former boss – Jonathan from the South in 2015 because some of us are just coming to terms with how he was unable to inform Nigerians on the good things of the Goodluck's presidency. Maybe it was part of his failure.In politics, his only achievement was an attempt to be a factional deputy governorship candidate of the PDP in Ogun State which he failed."
"If Arise TV wants Nigerians to take it serious and value their services, they must urgently purge the station of blackmailers and Public Relations Contractors.To some of us unlike the Abati's, what Wike did for the PDP was an act of excellent leadership to keep our democracy competitive", the NDYLF added.
By: Ariwera Ibibo-Howells, Yenagoa