'We'll Do All It Takes To Win 2017/2018 NPFL Title'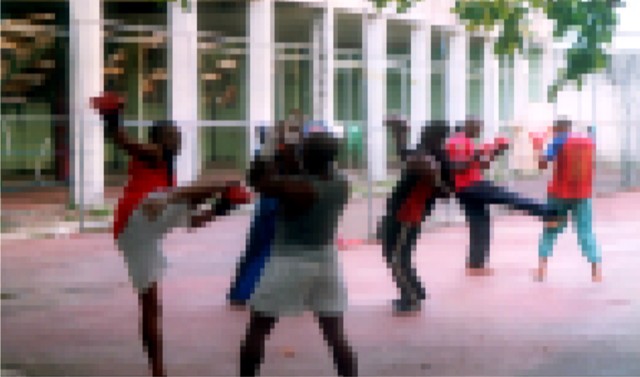 Head Coach of Nasarawa United Football Club of Lafia, Kabiru Dogo, says his club's target for the new season is to do all it takes to win the league title.
Dogo told newsmen in Lafia that he would also do all he could to motivate his players to ensure this.
Tidesports source gathered that the "Solid Miners'' finished fifth in the 2016/2017 Nigeria Professional Football League (NPFL) season.
"I will do all I can to motivate the players to maintain a winning streak all throughout the season, starting from the first home match against defending champions Plateau United Football Club.
"We did not do badly last season. Out of 20 clubs, we came fifth. The only thing was that we did not win either the league or secure a continental spot. I want to assure you that we will come out fighting hard this season.
"Plateau United is a very good team and we are happy to be playing them first. They are our neighbours.
"We know it will be a difficult game, but we plan to approach the game with a positive mindset so as to secure the three points and kickstart our journey towards the title,'' Dogo said.
The head coach added that, for the club to achieve its goal, preparation for the new season must be in full gear.
He thereby appealed to the club's management to give the team full support as it prepares to kickstart its 2017/2018 season at home against Plateau United in few weeks' time.
"I am not satisfied with the way we are preparing, and every success depends on good preparation.
"That is why I am appealing to the management to give us full support, so that we can achieve our goal. Nevertheless, we will use what we have to get what we want,'' Dogo said.
He stated that the transfer of some of his players to other clubs would not in any way affect the team's determination to succeed in the new season.
The coach pointed out that while some players left, players from other clubs were also recruited to join the club for the new season.
"The issue of football is all about movement in and out. Some people have to go, and some others will come in.
"But I believe we have capable hands to replace those who left and handle every position in the team," he added.
Dogo therefore appealed to the Nasarawa state government, as well as the club's management and supporters, to give the team their full support in the new season.
He said this would boost the morale of players and officials to achieve the goal of winning laurels and earn a spot to play continental football.
"The government has been trying for us, but we want more.
"We want more from the government, management and from our supporters so that at the end of the season, we can achieve what we set out to achieve," the head coach said.
21st NSF: Team Rivers Hopeful Of Good Outing
About halfway through the ongoing 21st National Sports Festival, Asaba 2022, Team Rivers is struggling to make impression on the medals table, given that there are still many events on preliminary stages, there is still hope and expectation that the team Rivers would finish impressively on the medals table.
As at press time, Team Rivers has won one gold, two silver and four bronze  medals, currently occupying  the fifth position on the official medals table, after failing to losing out in three events it qualified for the gold medal rounds yesterday. The State's athletes had chances to pick gold medals in swimming 50metres Backstroke, 100metres Breaststroke and 200metres freestyle but failed to make any hit.
But speaking in an interview, the Head Coach of Para-tennis, Peter Simeon Ambakaderemo, yesterday at the Stephen Keshi Stadium shortly after one of their events, said he was still optimistic that his team would give the State at least three gold medals.
However, he complained about poor organisation and frequent changing of draws and time.
"Honestly, to me the organisers of the festival are not trying at all because they keep on rescheduling draws that have been made.
It is disheartening to note that Delta State officials meet the referees and change draws and schedules. This has severally caused arguments and fight between coaches.
I have not experienced such a thing before at any sports festival, in fact I am tired of the whole thing," Ambakaderemo said.
Also speaking, Team Rivers Handball Coach, Loveday Ikiriko, expressed sadness as their male team  lost massively to Lagos State 30 – 12 in their first preliminary game.
According to him, there is still hope to clinch a medal before the end of their event, either from the male or female category.
"One of our major problems is that  we didn't prepare on time, we only entered into camping one week to the event and that was not enough for a major festival of this nature.
I plead that arrangement should be made  subsequently for us to be in camp early, because in any competition,early preparation is important,"  Ikiriko said.
Also speaking, the Head Coach of Shooting, Mary Ikpeamaeze, expressed optimism that her athletes will give Team Rivers at least two goal medals.
According to her, already they had won one bronze medal and some events are still on the way.
By: Tonye Orabere
Kano Pillars FC Appoints New Technical Adviser
Kano Pillars of Kano have unveiled Evans Ogenyi as the club's new Technical Adviser for the 2022/2023 football season.
The new technical adviser was unveiled at Kano State sports commission hall by its Chairman and acting chairman Kano Pillars FC,  Ibrahim Galadima.
He said a total of 31 applications were received from within and outside the country for different positions, among them are five from foreign countries, including three from Africa i.e; one from Cote d'Ivoire two from Ghana and one from Turkey and the other one from Mexico, northern American country as well as Nigerian coaches.
Fourteen coaches applied for the job and one of those interviewed was from Cote d'Ivoire.
" What the club needs as for now is dedication, commitment and sacrifice is what is needed from the management and technical crew  in order to revive the club", Galadima said.
In his speech, the Kano Pillars FC's new technical adviser pledged to overcome  all difficulties and build on what he met on ground to achieve great results.
Other members of the technical crew are Ibrahim A Musa as coach, Ahmed Garba Yaro Yaro Assistant coach, Gambo Mohd assistant coach II, Abbas Auwalu Sola goalkeeper trainer and Sani Lawan as team manager.
Among many clubs he has managed in the past, Coach Evans was a former coach of Warri Wolves football club, Enyimba FC of Aba, Jigawa Golden Stars, Lobi Star and Nasarawa United of Lafiya two consecutive times.
21st NSF: Nasarawa Targets Top Position
The Commissioner for Youth and Sports Development, Nasarawa State, Amb. Lucky Yargwa, has reiterated that mouth watering reward would be given to any athlete or coach that wins medal at the on ongoing 21st National Sports Festival (NSF) holding in Asaba, Delta State.
He stated that his team will finish within the top ten at the end of the competition, saying that already they have won three medals, one Silver from Para-Table Tennis and two Bronze coming from Taekwondo.
Amb. Yargwa, said this  on Saturday while briefing sports journalists at the media centre of Stephen Keshi Stadium,  Asaba.
Nasarawa started to attend NSF in 1998 and in 2021 edition hosted by Edo State, a total of 22 medals: five gold, four silver and 13 bronze were garnered by the state.
According to him, the State is taking part in 27 sporting events at Asaba 2022, adding that they will surpass their previous records on the medal table.
"In all of these sports, we are very confident of surpassing our previous medal records.
"So far, Team Nasarawa has won three medals – one Silver from Para-Table Tennis and two Bronze coming from Taekwondo Events.
"Some of our athletes are already at  the verge of winning medals in some sports, and before the end of today, we should have more medals in our cabin.
"But I want to assure you that before the end of the Festival, Team Nasarawa will be among the top ten highest medal winning States." Amb. Yargwa said.
The number one sports man in Nasarawa state revealed that Governor Abdullahi Sule  has redeemed his N16.5million naira pledge to athletes who won medals at the 2021 NSF held in Benin City, Edo State.
By: Tonye Orabere, in Asaba