Clerics Task Christians On Thanksgiving
The Pastor in-charge of Turning Point Place Church, Iwofe Road, Port Harcourt, Rivers State, Pastor Julius Agboola has charged Christians to give thanks to God always with a grateful heart. He gave the charge during the annual thanksgiving service of the church held at the church premises last Sunday.
The guest speaker at the event, Pst Eugene Etorti who took his sermon from the Book of Lamentations 3:20-23, said there is a reward and blessings to those who sincerely from their hearts appreciate God for his mercies upon their lives, because it is by his power that they are not consumed from January to December of every year.
He, however regretted that some Christians have always failed to give thanks to God, and rather spend their hard-earned money at drinking joints instead of using it to propagate the word of God and His kingdom.
Also speaking at the occasion, the co-host, Pastor James Amarachi urged Christians all over the world to always appreciate God by giving thanks to Him at all times. He said "I urged Christians all over the world, wherever they find themselves to always appreciate God by giving thanks to Him. For the life we are living alone, it is worth giving appreciation to God, because it is by His mercy that we are not consumed".
In an interview with some members of the church, the assistant choir leader, Miss Ibiso Markson said it is a thing of joy for Christians to give thanks to God for his grace, faithfulness and mercy.
Also, the wife of the pastor in-charge of the church, Mrs Bene Agboola in her speech, urged the youths to always give thanks to God because as she put it, many youths have died but we are still alive".
She also stressed the need for them to stop indulging in cultism but to give their lives to Christ to enable them make heaven when He (Jesus) will come.
By: Tamunobubeleye Markson.
Court Hastens Suit Against Edo PDP Factional Leaders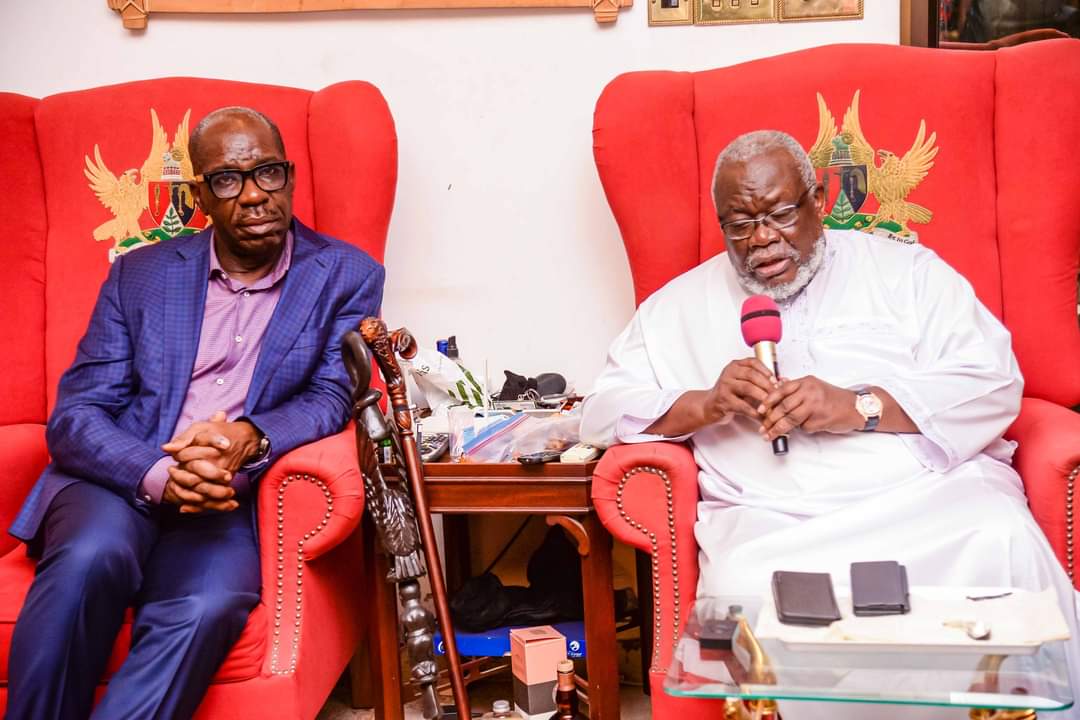 A High Court of the Federal Capital Territory, Abuja, has ordered an accelerated hearing in a N5 billion libel suit filed against three factional members of the Edo State Chapter of the Peoples Democratic Party (PDP).
Justice Idris Kutigi gave the order following an application by counsel for the claimant, Musa Isiaka.
The Tide's source reports that Senator Yisa Braimoh, in the suit marked: FCT/HC/CV/1025/2022, is suing Omobumhe Bobmanuel Umaru (aka Jesus Army), Osilame Okuofu, and Boniface Pascal Ugbome as 1st to 3rd defendants respectively.
When the case came up for mention, the 1st and 3rd defendants were represented by Johnson Bolade while the 2nd defendant (Okuofu) was neither in court nor represented by counsel.
Justice Kutigi then adjourned proceedings until October 27 for the claimant (Braimoh) to effect service of court documents on Okuofu.
In the originating summons dated March 29 and filed by Isiaka Braimoh, who represented Edo North Senatorial District at the 6th Senate, is seeking a perpetual restraining order against the defendants from further publishing defamatory words against him and members of his family.
He also prayed the court for an order mandating the defendants to publish a public apology on the full pages of two widely read national dailies and on all the political platforms to which he and the defendants jointly belong.
Besides the sum of N5 billion damages, the former lawmaker is pressing for N5 million compensation against the defendants as cost of prosecuting the suit.
In his statement of claim, he stated that he and the defendants jointly belonged to several PDP social media political platforms, including PDP Unity League Platform, a group with a membership strength of 200 people.
He said notable members of the PDP Unity League Platform include Governor Godwin Obaseki; his deputy, Philip Shaibu; the Secretary to the State Government, Barr. Osarodum Ozie; Sen. Ehegieuzamere, Sen. Victor Oyofo and Chief Lucky Igbenodion.
He alleged that the 1st defendant, on January 15 posted defamatory messages on the platform against his person and members of his family.
Braimoh alleged that while the 1st defendant commited the act, the 2nd defendant is the chief administrative officer of the platform and the 3rd defendant is the forum chairman.
According to him, the 2nd and 3rd defendants possess the powers to determine who is added and removed from the platform, including carrying out disciplinary powers against erring members.
Delta Investment In Health Will Reduce Medical Tourism -Okowa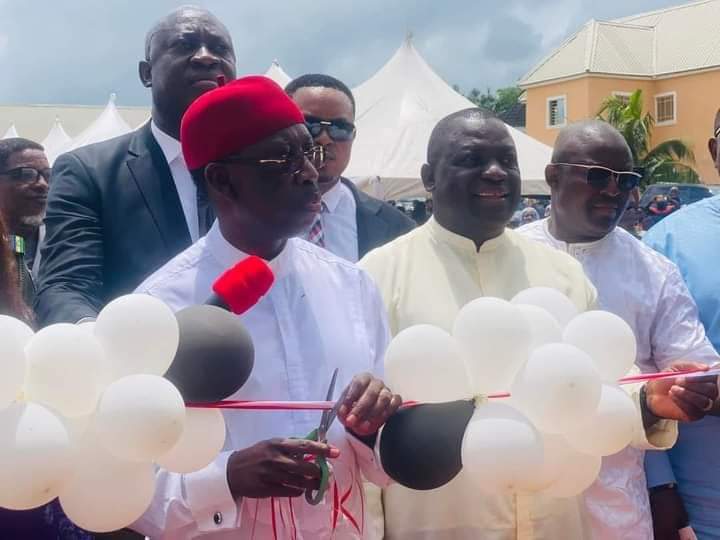 Governor Ifeanyi Okowa of Delta State has said his administration's investment in the health sector would reduce medical tourism abroad by Nigerians.
The Governor stated this while speaking with newsmen after inspecting facilities at the Advanced Diagnostic Medical Centre and Mother and Child Hospital, Owa-Alero in Ika North-East Local Government Area of the State.
According to Okowa, the huge investment being made by his administration in the health sector was to improve healthcare delivery in the country.
He said the twin medical facilities would, on completion, reduce medical tourism as it would provide first-class medical services to people who would have sought medical treatment abroad.
He said the Mother and Child Hospital would take care of every illness concerning women and children.
He added that the Advanced Diagnostic Medical Centre would take care of all manner of investigative procedures in radiology and other laboratory analyses.
"I am glad that we have gotten to this place. I had high hopes that by today, we would have inaugurated these projects.
"We are working behind time, there is no doubt about that but I have just been reassured that in the next one month, the projects would be ready.
"The equipment are fully on site and we are trying to get things fully sorted out and I am sure that in the next one month, it should be ready and open to the public for use.
"The two projects are obviously very important. The Mother and Child is supposed to take care of every illness concerning our women and children.
"While the Advanced Diagnostic Centre is going to take care of all manner of investigative procedures both in radiology and other laboratory analysis that they have to do.
"The Advanced Diagnostic Medical Centre is also going to be a centre that would be involved in treatments. There are so many equipment in here. But until they finish with this construction, they would not be fully installed", he said.
Okowa also disclosed that key infrastructural projects being executed by his administration would be inaugurated between November and December.
2023: Ayade Challenges INEC On Free, Fair Polls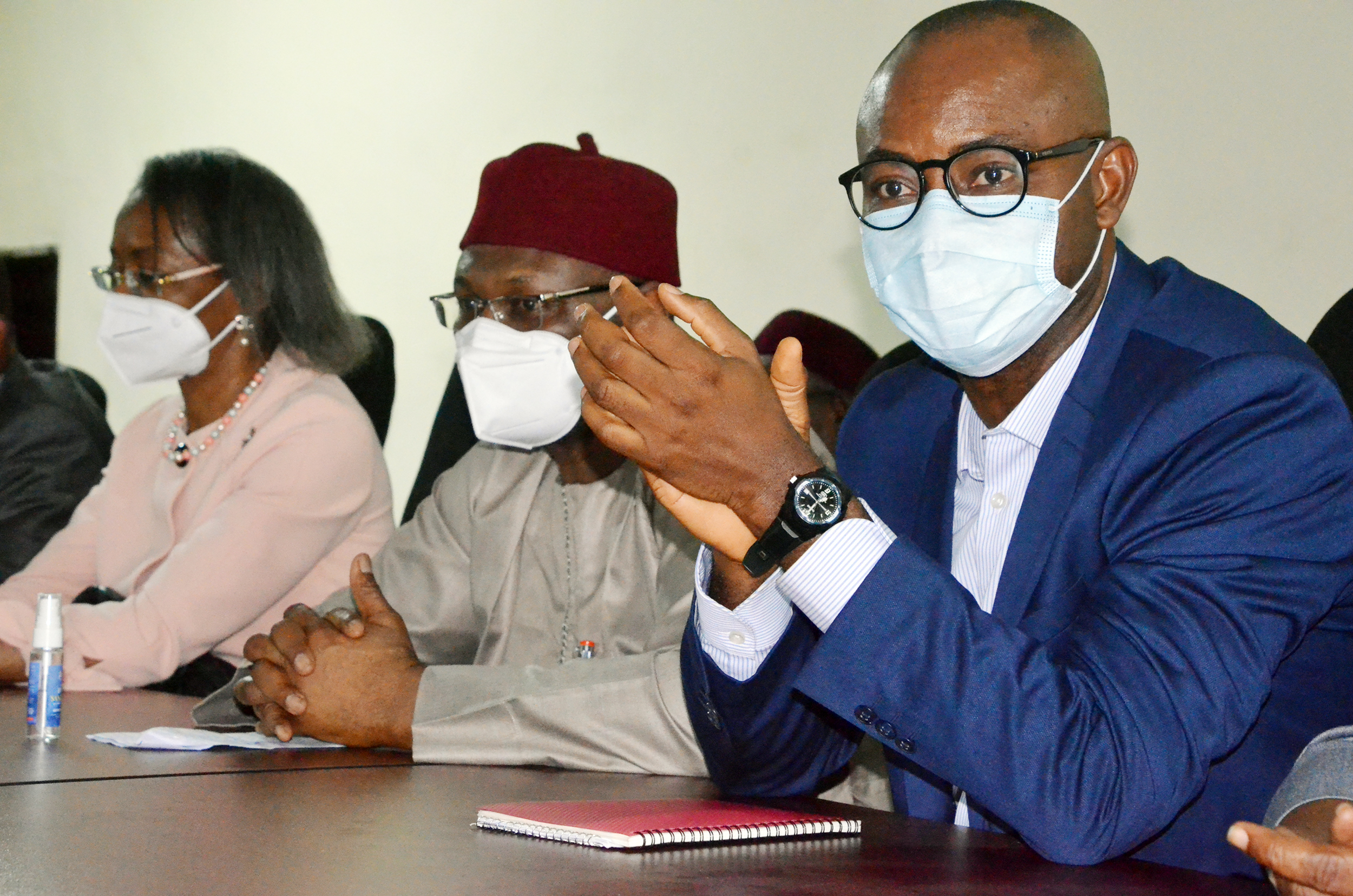 Governor Ben Ayade of Cross River State has challenged the Independent National Electoral Commission (INEC) to ensure conduct of free, fair and credible elections in the State.
The Governor gave the challeng in Calabar when he received the new Resident Electoral Commissioner (REC) in the State, Dr Alalibo Johnson.
Assuring the new REC of peaceful atmosphere before and during the 2023 general elections in the State, Ayade noted that given the new REC's track records and integrity, he had no doubt he would deliver.
"On behalf of the good people of Cross River State, l hereby give you that commitment that we will guarantee you free and safe elections.
"We also call on the INEC to please honour its pledge too so that we can have free, fair, credible, reliable and dependable elections.
"Government is not going to in any way influence your process, but we want to say that we are available and willing to support you at all times that INEC will so require our services", the Governor said.
Ayade commended the INEC Chairman, Prof. Mahmood Yakubu who, he said, "has distinguished himself in this country".
"Never before have we had an INEC Chairman who has enjoyed the mutual trust from both the ruling party and the opposition parties.
"This is one Chairman who has conducted his elections and results returned based on what is on the ground.
"He is not subject to any inducement, he is subject to the God that he serves and l want to say that his name would go down in history as one of the very best INEC Chairmen that we have ever had. God bless him and God will continue to sustain him", he stated.
Earlier in his speech, the new REC, who harped on the need for a conducive atmosphere, noted that it is what is needed for free and fair elections to thrive.
"There is no way we can conduct a free and fair election without security. We call on you to use your good offices to ensure that we have peace in the State.
"Peace in the sense that people can move freely to vote for candidates of their choice, and also, we at the back end of INEC can do our job without intimidation," he stated.
The REC disclosed that about 90,000 uncollected PVCs were listed across the 18 Local Government Areas of the State, and appealed to the registrants to come forward and pick up their PVCs.
He also said with the creation of new polling units, Cross River now had 3,281 Polling units.