Ostensibly exasperated by the oscillatory nature of power in the naïve Britain of his time, British politician and classical scholar, John Powell saw political terrain as a vast wilderness of inconclusive masterpiece. "All political lives, unless they are cut off in midstream at a happy juncture," Powell warns in a moment of deep gloom, "end in failure, because that is the nature of politics and of human affairs."
Nothing really evidences this more than the political life of Robert Mugabe which was ended rather ignomiously last Tuesday in Zimbabwe by the furious lava of the political volcano that had erupted a few days earlier in the poor Southern African country.
Mugabe's political odyssey reached a point of no return when he, in a flagrant and arrogant display of abject political naivety, sacked the country's Vice President, Emmerson Mnangagwa in an Zimbabwe African National Union (ZANU-PF) intra-party rift that the Army watched with keen interest.
Mnangagwa's sack, clearly in breach of Zimbabwe's constitution, was inelegantly contrived to prime his wife, Grace, 62, known to her critics as 'Gucci Grace' for her obsession with luxury dropping, for the presidency in the event of his death. Small wonder then that the military, in reviewing the unwholesome political development, confined Mugabe to his Blue Proof mansion to restore order.
Even at that, Mugabe clung on to power for a week after the military putsch, despite entreaties from his ZANU-PF to quit office. However, Mugabe threw in the towel just as the Zimbabwean parliament began an impeachment process as a last resort to force the 93-year old, frail looking despot out of office.
Mugabe, before his disgraceful end, bestrode Zimbabwe's political landscape like a magnificent colossus for almost four decades during which he foisted his beliefs and a reign of terror on his beleaguered people with mercurial audacity.
He had since April 18, 1980 led Zimbabwe after a guerilla struggle which had cost him his freedom but ended the lan Smith-led apartheid regime in the then Southern Rhodesia.
The self-styled Grand Old Man of African Politics was initially admired by many for his egalitarian and anti-imperialistic rhetoric which gave hope of a purposeful and visionary leadership to an unwary populace just emerging from the stranglehold of racist and colonial interlopers. In fact, he had, at independence, extended an olive branch to the former white supremacists for a new order: "Forget our grimy past, forgive others and forget."
At another occasion, Mugabe had stated rhetorically: "I am still the Hitler of the time. This Hitler has only one objective, justice for his own people, sovereignty for his people, recognition of the independence of his people, and their right to their resources… If that is Hitler, then let me be a Hitler tenfold. Ten times, that is what we stand for."
With all that pledge, he was considered a hero as aids and foreign direct investments from Europe and other countries flowed in. Zimbabwe's economy got a boost just as it recorded the highest literacy level in Africa. But his naturalisation of white-owned farms drove away the few white farmers who escaped murder away was his Achilles Heel. Thus, began food shortages and the journey of the once-rich country to economic ruin.
With a crumbling economy, his popularity plummeted as opposition to his rule grew in the late 1990s. And like his co-travellers in that self-destructive adventure in power, Mugabe kept his grip on power through repression of opponents, boasting to remain in power until he clocks 100. He amended the constitution at will and made himself eligible, even at 93, to contest the country's August 2018 presidential poll.
Zimbabwe's exit from the Commonwealth in 2003, following an European Union (EU) travel ban on him, has only served as a tribute to his abysmal democratic records which he was not ready to improve until his resignation last Tuesday.
With hyperinflation and the country's unemployment rate hitting 95 per cent, amongst other cheerless economic indices that have forced its nationals to seek better living in South Africa and other countries, the jubilation that greeted Mugabe's exit and the pomp, pageantry and manifold emotion that hallmarked Mnangagwa's inauguration last Friday were expected. Albeit, to many political observers, an era may have ended.
While The Tide congratulates Zimbabweans for their steadfastness, the Mugabe era can only be truly seen as having ended when the new leader who was a critical part of that inglorious era strictly adheres to the 2018 presidential election time table and keeps the military at bay. So, it is not yet uhuru!
As The Tide wishes Mnangagwa a successful tenure in office, the Zimbabwean military deserves no less a commendation for exhibiting a high level of maturity and patriotism in handling the country's political crisis and in ensuring a smooth transition.
Similarly, we urge the military high command in other African countries to borrow a leaf from the Zimbabwean military which, though, had the opportunity to stay on to power, but rather chose to respect constitutional authority.
Mugabe started as a hero and ended a villain. No thanks to power drunkenness. Herein lies the lessons from Harare which must be imbibed by all African leaders who are wont to cling to power for life.
All that is needed now is support for the new leader to stabilise the polity and chart a new path to Zimbabwe's development and progress.
Towards Violence-Free Poll In Rivers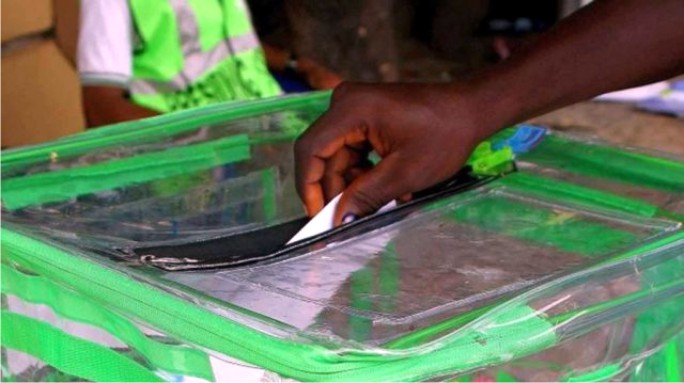 Acting on credible intelligence, the Rivers State Governor, Chief Nyesom Wike, recently accused
some imprudent politicians in the state of enlisting political thugs, cultists and ex-convicts to cause pandemonium in furtherance of their political yearnings for 2023, as the general election draws nearer. This call is timely because it had paused our progress in the past.
Speaking during a statewide broadcast, the governor asserted that the state had also gleaned intelligence reports to the effect that some hoteliers and proprietors of entertainment spots had also been contacted to permit the use of their premises as bases for the convergence of the political thugs in the State. This is a scary revelation, requiring urgent measures to contain it.
In the broadcast statement published by his media aide, Kelvin Ebiri, Wike assured that he would not take the intelligence report lightly, and cautioned that his administration would never authorise any politician, regardless of status, to fiddle with the prevailing tranquillity and security being savoured by the people and residents of the state.
Hear him: "Similarly, we will not allow any political party, be it All Progressives Congress (APC), the Peoples Democratic Party (PDP) or the Social Democratic Party (SDP) to threaten the safety and security of lives and property during the campaigns with mayhem, thuggery, or violence. Accordingly, we have already alerted and set the security agencies on the trail of these misguided politicians and leaders of political parties and stop them on their tracks with the full weight of the law.
"We also wish to warn owners of hotels and proprietors of relaxation centres to take notice and desist from releasing their facilities for politicians and party leaders to use to meet and plot against the peace, safety, and security of our state." He further stated that any hotel or entertainment outfit found to be linked with any such criminal activities in the state would be pulled down.
As a government that should safeguard the sanctity of lives and property of the Rivers people, the governor could not have responded to the threat in a small measure. Moreover, as the Chief Executive of the state, he must have got his facts right. The unbridled lust for power by these politicians has reached a crescendo, causing serious concerns. Their latest move must be crushed to prevent frightening consequences for the state.
Nobody can equitably blame Governor Wike for being partisan in this matter. That is because when he made reference to the guilty parties, he did not exonerate his political party, the Peoples Democratic Party (PDP). Although we believe that the governor can manage the threat effectively given his thoroughbred political will, Rivers people must be vigilant and aware of safety.
While everyone is advised to be circumspect, questionable tendencies and gatherings should be communicated to law enforcement agents for quick action. These are very tumultuous times for our country, as the level of insecurity everywhere has never been worse. The state government and security agencies have been labouring inexhaustibly hard to guarantee the peace we currently relish for the wellbeing of our state. We must not truncate it.
Rivers' politicians should abide by the rules and guiding principles of politicking and elections set by the Independent National Electoral Commission (INEC) and the Electoral Act. They must refrain from violence, especially the type that was witnessed in previous elections. Unfortunately, it is in plain sight that some exceedingly perilous politicians have vouched to constitute themselves into a cog in the wheel of democratic advancement in the state. Such persons must not be spared the repercussions of their actions.
As the chief security officer of the state, the governor has acted rightly by letting out the vicious plot of politicians with something frantic in their gaiety. It is, therefore, the task of the police  to investigate the allegations and possibly bring the culprits to justice. Offences, such as the one plotted by the political actors seeking to cause trouble in the state, should be positioned on a similar pedestal as electoral infractions.
With the political ambitions of some politicians in convulsion, we implore them to let peace reign in Rivers State. They should play the game of politics with faith, love for one another and ensure that none of their supporters is involved in breaching the peace and unity. There is a need to promote harmony and mutual understanding among themselves, both at state and local government levels. Let us accentuate the things that bind us.
It is pertinent for families to educate their youths on the necessity to shun overtures to be used for violence by disreputable politicians, who might have securely kept their children and wards in foreign countries to get quality education. The government, religious organisations and stakeholders have a huge responsibility to disseminate the culture of political tolerance. Peace-building process should be led and driven by youths at the grassroots level.
Young people in Rivers State are expected to vote for candidates with integrity, credibility and good character in the 2023 general election. Nigeria is currently facing a challenging situation with poor leadership choices. Citizens should always vote for politicians who have good personalities. Now is the time for the young to build the future they want. This is about ensuring that every vote counts, recognising the problems that affect our state and our country.
Hotel and entertainment hangout owners in the state should not contemplate that the Rivers State Government's stance on the security threat unfairly targets them. Instead, they need to work together and assist the government as a proactive means of checking the breakdown of law and order. They should not authorise their establishments to become locations for sullen politicians to conscript thugs and cultists to engender anarchy.
While political actors have every right to articulate their discontentment through legitimate and valid channels, the state government should not countenance destructive protestations, and the use of cultists or thugs to impede the rule of law. The authorities should put an end to planned activities to inflict a breach of the peace, a violation of the rights of citizens and a threat to the security of people and property. That is the reason we have a government.
IYD: Tapping Youths' Potentials For Dev
The world designated last Friday, August 12, 2022, as International Youth Day (IYD). IYD is held annually to bring youth matters into the consideration of the global community and to celebrate the financial power of youth as partners in today's world. The day also provides an opportunity to commemorate and mainstream the voices, actions and initiatives of young people and their meaningful, universal and appropriate participation.
Likewise, the occasion concentrates on the troubles that some young people are experiencing throughout the world. Half the children between the ages of six and 13 lack basic reading and mathematical skills, and childhood poverty is still a prevalent problem globally. Hence, IYD was established to help draw awareness to these issues. It is a day for reflection and acting.
In 1965, the United Nations General Assembly (UNGA) began making a collective effort to impact the youth. They endorsed the Declaration on the Promotion among Youth of the Ideals of Peace, Mutual Respect and Understanding between Peoples. They began devoting time and resources to empowering the youth by recognising up-and-coming leaders and offering them resources to meet global needs.
On December 17, 1999, the UNGA endorsed the recommendation made by the World Conference of Ministers Responsible for Youth, and IYD was formed. It was first marked on August 12, 2000, and ever since the day has been used to educate society, mobilise the youth in politics, and manage resources to address global problems.
The theme of this year's IYD is "Intergenerational Solidarity: Creating a World for All Ages". It aims to enhance the message that action is needed across all generations to achieve the Sustainable Development Goals (SDGs), leaving no one behind. The day also raises awareness of certain barriers to intergenerational solidarity, notably ageism, which impacts young and aged people, while having detrimental effects on society.
Nigeria also joined other nations in the celebration. Sadly, an increasing number of youths in the country continue to face economic uncertainty and social exclusion, compelling the majority of them into gambling and crimes, while the rest languish in penury and deprivation. While the multitude of youths entering the labour market yearly increases, the economy's job-creating capacity is on the decline.
Nigeria was ranked 161 out of 181 countries on the 2020 global youth development index, which measures the status of young people around the world. In 2016, the nation ranked 141. According to the triennial report released by the Commonwealth Secretariat, Singapore rated top, followed by Slovenia, Norway, Malta, and Denmark. Chad, the Central Africa Republic, South Sudan, Afghanistan, and Niger took the last five positions, respectively.
The index ranks countries according to development in youth education, employment, health, equality and inclusion, peace and security and political and civic participation. It looks at 27 indicators, including literacy and voting, to showcase the state of the world's 1.8 billion people between the ages of 15 and 29. This year's IYD offers Nigeria an opportunity to implement timely policies to harness the innovative talents of the youth for advancement.
With increasing technology, the resourceful minds and skills of young people can serve as the energy for development. Youth unemployment is a global challenge. Even the International Labour Congress (ILC) estimated that employment among the demographic dropped by 8.7 per cent last two years because of the COVID-19 pandemic. However, Nigeria's challenge far exceeds the global average. Youth development in the country is horrendous.
Nigerian youth comb the streets for jobs in vain. As the old saying goes of an idle mind being the devil's workshop, some have taken up arms against the state while a large number have found solace in Internet scams, otherwise called "Yahoo Yahoo" or "Yahoo Plus". Others have embraced quick-rich gambits such as sports betting, and risky investments like cryptocurrency and Ponzi schemes.
Young people face a catastrophic situation that could push the country to a cliff. Unfortunately, the government recently started actions to make life more difficult for them. For example, the Central Bank of Nigeria (CBN) cracked down on digital currency investors last year as it prohibited financial institutions from facilitating transactions. The Federal Government then banned Twitter, where thousands of youths make a living through content management.
With no less than 10.5 million children missing from school, Nigeria has the largest out-of-school population in the world. Poverty, insecurity, and gender barriers are among the reasons for this worrying record in a country where primary education should be free and compulsory. If quality education is provided to Nigerian youth, it will be difficult for them to be influenced by the selfish interests of the political elite, and thus have a positive impact on the growth of the country.
State governors should show greater commitment to youth empowerment and poverty eradication. They can partner with global financial institutions like the World Bank in providing sustainable development projects for young people, among others. They should consolidate youth-focused programmes to accelerate endurable growth and development of their states.
Rivers State is doing well in this regard. Governor Nyesom Wike, through critical investments and comprehensive empowerment programmes, is positioning the youth. The governor's vision has always been to restructure the state to a phase where youths would grow with the assurance that their future is secured. Currently, they are being built up with critical life skills in sports, communication, and needed entrepreneurial leadership skills.
Before formulating development policies, the needs of youths should be considered. Young people and their organisations should be given grants. What this accentuates is the need to get the youth to utilise their enormous potentiality, priorities, and passion to deliver the SDGs. Young people can change our world. And this moment of 'Peak Youth' can be a historic opportunity for that positive change.
Kudos To Wike On Projects Delivery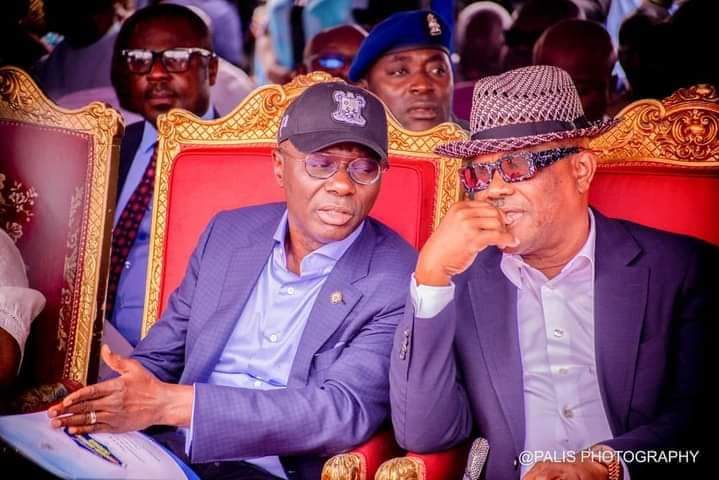 Port Harcourt, the Rivers State capital and other urban centres have been agog with major activities since
last Monday, as the state government started another round of projects' commissioning and flag-off across the state. The inauguration started with the unveiling of the Orochiri/Worukwo (Waterlines) Flyover in Port Harcourt City Local Government Area by the Lagos State Governor, Babajide Sanwo-Olu.
Similarly, Governor Nyesom Wike's administration unveiled the Ogbunabali-Eastern Bypass Road, also in Port Harcourt. The former Sokoto State Governor, Senator Aliyu Wamakko, performed the commissioning. On August 11, the Director-General of the National Youth Service Corps (NYSC), Brig-Gen. M. K Fadah, unveiled the 5,000-capacity NYSC auditorium, while the new State House of Assembly Quarters would be inaugurated by the Speaker, House of Representatives, Rt. Hon. Femi Gbajabiamila today, August 12.
Recall that last Wednesday, August 10, the former Ondo State Governor, Dr Olusegun Mimiko, flagged off the dualisation of Azikiwe-Iloabuchi Road at Diobu in Port Harcourt City. Between August 16 and 26, 10 more projects would either be commissioned or inaugurated across the state. They include the Government VIP Lounge at the Port Harcourt International Airport, Omagwa, in Ikwerre Local Government Area on August 16.
Others are the unveiling of the remodelled Waterlines Building on Port Harcourt/Aba Express Road by Waterlines Junction in Port Harcourt on Wednesday, August 17; flag off of the construction of the 11th flyover at Ikwerre Road by Rumuokwuta/Rumuola Junction in Obio/Akpor Local Government Council on Thursday, August 18; and the inauguration of the 12th flyover at Mgbuoba-Ozuoba/Ada-George Road by Location Junction in Obio/Akpor Council on Friday, August 19.
Additional milestone projects lined up for special commissioning or flag off are the construction of Omagwa internal roads on Saturday, August 20, flag off of Igwuruta internal roads on Monday, August 22, both in Ikwerre Local Government Area, and unveiling of land reclamation, shore protection, road network, drains, power station and water reticulation, as well as housing complex at Ogbum-Nu-Abali sand fill, Port Harcourt, on Tuesday, August 23.
The others are the unveiling of a police station at Ogbum-Nu-Abali sand fill Eastern By-pass area on Wednesday, August 24; Eneka internal roads in Obio/Akpor on Thursday, August 25; and Community Secondary School, Obuama (Harry's Town), in Degema Local Government Area, Friday, August 26.
Remember that last year, Rivers State was enthralled for about three weeks as distinguished Nigerian citizens joined Wike to either commission or flag off projects in 11 local government areas of the state. They included the Abonnema Ring Road in Akuku-Toru Local Government Area, Bolo internal roads in Ogu/Bolo Local Government Area, Isiodu Road in Emohua Local Government Area, Isiokpo internal roads Phase 2 in Ikwerre Local Government Area and Aluu-Rumuekini Road in Obio/Akpor Local Government Area.
Others were the Mother and Child Hospital, Real Madrid Academy, the 16.6 kilometre dual carriage Saakpenwa/Bori Highway in Khana Local Government Area, and the Sime-Nonwa-Kira Road in Tai Local Government Area, among a host of other projects. Several others were also commissioned. This remarkable development, taking place at a time when most governors use politicking, insecurity, dwindling economy and COVID-19 as excuse for non-performance will remain legendary.
All completed projects are milestones that support meaningful developments. They stand out and have continued to garner credit for the Wike administration from well-intentioned Nigerians and residents of the state. The flyovers, especially add beauty to the Garden City and its surroundings, and their unveiling accentuates another dream realised by the government. They will end the long struggle against the severe traffic congestion at their locations.
Undoubtedly, the projects would restore activities in the inert localities. To claim that the entire people of Rivers State are better off with these projects is to specify the obvious as they would go a long way to promote their socio-economic well-being. Indeed, walking in such splendid structures evokes euphoria and fulfilment in the subconscious of Rivers' people.
Indeed, The Tide is satisfied with the unfettered initiative by the state governor. We recount how the shattered walls of development and brotherliness were revamped in Wike's first tenure with sectorial performances and services furnished by strategic institutions of government which have remained efficient under his leadership into his second tenure without any relapse.
The various projects initiated and executed by Wike's government in parts of Rivers would create employment for a good number of youths in the state. The quantum of civil construction work undertaken by the present administration in developing the state might be cost-intensive, but the overall benefits remain a driving force.
Anyone in the state can attest that the construction of strategic road projects and flyovers has progressed despite Nigeria's fiscal crisis. We sue for understanding and cooperation from all Rivers people who desire good governance which Wike provides, and urge them to remember the inglorious past when the state was on its knees from where the governor took it up to chart a new course.
Obviously, the government is not neglecting any effort to improve Rivers State. To say that Wike is rapidly transforming the landscape of the state with its gigantic development steps is to affirm the tangible. Within a limited time, the governor has whirled around the entire state into a massive construction site that in every path, substantial development projects are either ongoing or have been finalised.
We join all well-meaning people of Rivers and Nigeria, business organisations and individuals in saluting and exalting the governor in this auspicious celebration of commissioning and launching of projects. The projects on the ground so far indicate an unprecedented transformation of the state, making it a preferred refuge for investors. This gesture is proof of His Excellency's determination to leave Rivers State better than he met it.