Depression: Causes, Management And Prevention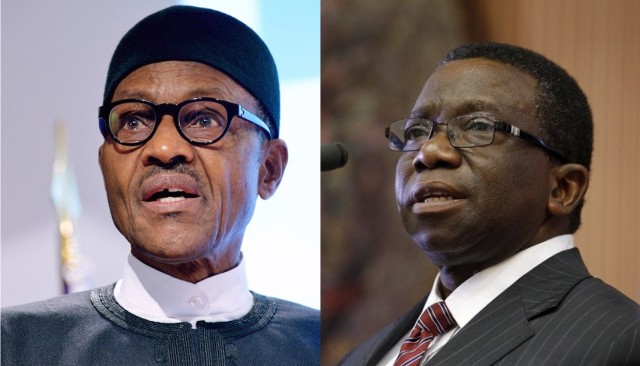 Medical personnel believe that depression involves person's low mood and distaste to activities that can affect thoughts with strong suicidal tendency.
They also note that the state of low mood and other similar disorders in persons bring anxiety that affects individuals in different ways but can be managed to live better.
Admitting this assertion, observers cite the cases of attempted suicide or outright suicide which have been rampant across the country in recent times.
According to them, although any strange development or failed expectations in life can provoke the thought of committing suicide, medical personnel have traced most of the cases to depression.
For instance, Chairman Society of Family Physicians of Nigeria in FCT, Dr. Nicholas Baamlong, expressed concern on the rising rate of depression in the country resulting in suicide attempts, attributing the development to economic hardship and unemployment, among others.
He observed that majority of the populace found it difficult to feed or afford a meal daily after losing their jobs or source of livelihood.
"There is an army of unemployed youths who graduated from schools for nearly three to six years or more, roaming the streets and at the end, suffer depression which can cause them to attempt suicide,'' he said.
Baamlong further identified other causes of depression as unemployment, economic recession, divorce, loss of loved ones, aging, loneliness, isolation, bereavement, drug addiction and human trafficking, among others.
"Cases of suicide attempt are on the increase and this is not unrelated to the current economic situation.
"The government should, as a matter of priority, try to address the issue of the economic recession so that people can get jobs and get paid for their services.
"It is when the economy thrives that the private sectors that are currently laying off staff will have the financial capacity to retain or employ more people, thereby reducing unemployment in the country,'' he said.
But beyond economic recession and unemployment, Chief Consultant and Head of Behavioural Medicine, Karu General Hospital, FCT, Dr. Daramola Tayo, said individuals might periodically undergo ups and downs due to loss of loved ones and domestic challenges, the situation that could expose them into depression.
"Depression is a long lasting low mood disorder that affects one's ability to carry out his or her usual activities or lack interest in his or her daily core.
"There is time duration to depression because in mental health, most of the symptoms we have could be observed even in normal individuals, so there is time duration. These symptoms must have persisted for up to two weeks.
"So if somebody seems to have lost interest in activities he is used to and other symptoms such as low sexual activities which result in series of complaints by the spouse, weight loss that is out of proportion, questions must be asked,'' he observed.
The psychiatrists further pointed out that depression could be more than just feeling sad but might involve serious mental health conditions that required understanding and medical care.
Tayo identified other symptoms that could be exhibited by patients suffering from depression as feeling guilty, weight loss, hopelessness, worthlessness and loss of confidence, which could result in the thought of self-harm or attempting suicide.
"The 2008 World Health Organisation (WHO) report stipulated that by 2030, depression would be the highest cause of death globally.
"In view of the high prevalence in Nigeria and worldwide figure, there is the urgent need for governments, individuals to redouble efforts in fighting the scourge to reduce its mortality.
"Treatment of depression does not mean drug alone, the treatment is bio-psychosocial which means biological, psychological and social.
"It is only the biological aspect of the treatment that involves medication, the psychological requires you to do investigations, find out the cause and try to address them while the social will include your environment.
"Fortunately, with early detection, diagnosis and a treatment plan consisting of medication, psychotherapy and lifestyle choices, many people get better,'' he said.
In her view, Secretary Health and Human Services Secretariat,  Federal Capital Territory Administration (FCTA), Mrs Alice Odey-Achu,  said something urgent should be done to reduce the rate of depression, noting that it had caused one out of 10 deaths among teenagers and adults in recent times.
She said other consequences arising from the condition included impaired ability to carry out simple everyday tasks, breakdown in relationships with families and impaired ability to work and earn a living.
"Just like any other disease, prevention is better than cure more so when most people suffering from depression which is a mental disorder are reluctant to seek help due to stigma surrounding mental health.
"This informed the inauguration of a campaign by the Health Education and Promotion Unit of the Public Health Department of FCTA to increase awareness on depression, how to recognise it, where to get treatment and most importantly, how to prevent it.
"Researches have revealed that the best way to prevent illness is still through awareness creation and health education,'' she observed.
Similarly, a fact sheet issued by the Education Department, Health and Human Services Secretariat, FCTA, indicated that untreated depression could be devastating for patients and their families.
The document identified the causes of depression as heredity, drugs, alcohol use, smoking and life circumstances, among others, assuring the public that although depression could be devastating, it could be prevented in several ways.
For prevention of depression, Dr. Vivian Ofodile, Head of Division, Environmental and Occupational Health unit, FCTA, recommended good health habits, balanced diet, regular exercise, relaxation, talking to trusted family and friends, among others.
These recommendations, nonetheless, some Nigerians expressed concern that in spite of the danger posed by depression in the country, it lacked the attention of the government with regard to healthcare services and manpower.
Chairman, Committee on Mental Health, Nigerian Medical Association, Dr. Christopher Piwuna, said the major challenge in managing mental health disorder included lack of access to affordable healthcare services, achievable by implementing Universal Health Coverage (UHC).
The psychiatrist advocated access to affordable mental healthcare services and adequate personnel, describing it as panacea to managing mental disorders in Nigeria.
However, Piwuna explained that unless the citizens had access to affordable healthcare services as provided for by UHC — accessing health services without financial hardship — the problem would persist.
The expert decried the uneven distribution of health facilities in the country, noting the predominance of health facilities in city centres, while most rural areas were neglected.
He further said that Nigeria has a ratio of one psychiatrist to more than one million people as against one to 100,000 in developed countries.
"Considering the high cost of healthcare to millions of Nigerians, UHC offers us all, particularly, people with mental health challenges, access to affordable healthcare services.
"Government at all levels as well as private sector must embrace UHC as a creed of health for all and not only the professionals.
"Whether rich or poor, urban or rural residents, public or private employees and artisans should have affordable healthcare,'' Piwuna insisted.
Imohimi writes for News Agency of Nigeria.
Felicia Imohimi
Sim Fubara: The Beauty Of Continuity!
Since the return of democratic governance in 1999 in Nigeria, Rivers State has, as it were, recently had a turbulence in the transition of power from one administration to another. This bane has had its concomitant effect not only in the continuity of policies, but in the trajectory of development of the state. The overall effect had often left the people of the state bewildered.And some will say, befuddled in understanding the direction the state was headed in terms of development.
Recall the exit of Dr. Peter Odili's administration in 2007 and the coming on board of Rt. Hon. Chibuike Amaechi, there was a departure from some of the critical policies of the past administration in the areas of power, empowerment and social welfare. Perhaps, based on the circumstances of the ascension to power of the latter, some critical infrastructure were abandoned, leading to waste of public funds already sunk into such projects.
The trend continued in 2015 when the administration of Rotimi Amaechi came to an end. It was the most bizarre of circumstances to the extent that a proper change of baton and formal handover to the new administration of Chief Nyesom Wike was jettisoned on the alter of ego and a shameful display of political naivety.
It was obvious that with the political animosity between the then out-going and incoming administration, something was to give in. And so, it was, that the administration of Chief Nyesom Wikej ettisoned the policy thrust of the previous administration, especially in the areas of transportation, agriculture, health and education, and replaced them with his NEW Vision philosophy and policy thrust. It was thus not surprising that some of the infrastructure such as monorail project, Songhaifarm and a few others became moribund, as they were not priority projects of the NEW administration. Again, the bottom line remains that public funds expended on such projects, and for lack of continuity, have been flushed down the drain.
Poised not to go that lane as election draws near to vote in a new leader and administration in the state, the people of Rivers State seem to have concluded to vote for continuity through the election of Amaopusenibo Siminialayi Fubara, the candidate of the Peoples Democratic Party (PDP) as the next governor of the state. This postulation is based on the enthusiasm across all sections of the people of the state in the candidacy of Fubara.
There is no doubt that the out-going administration of Nyesom Wike has left remarkable imprints in terms of delivery of landmark infrastructure projects in the state. While a lot has been done, especially on roads, bridges, health, education and urban renewal, more ongoing projects are springing up. Even at the twilight of the administration, new road contracts are being awarded, schools are undergoing renovation, works are ongoing in the tertiaryinstitutions, and employment of thousands of Rivers youths are also on-going in all the tertiary institutions in the state, among so many other projects.
Going by antecedents as witnessed in the state, Rivers people are determined to ensure that these good deeds are not abandoned, reversed or terminated, if another political party comes into power in the state. Existing literature on governance shows clearly that politicians in the statehave a tendency of displaying vengeance and abandoning projects initiated by their predecessors. They would rather startnew ones.
This kind of situation should not be allowed to repeat itself in Rivers State. The overwhelming support for the pair of Sir Siminialayi Fubara and Prof. Ngozi Ordu as displayed by youths, women, traders, artisans, businessmen and women, and indeed, all residents of the state is a tactical endorsement of continuity in governance, signifying supportfor the good works done by the administration of Nyesom Wike in Rivers State.
Thus, when Rivers residents elect Fubara at the March 11, 2023polls, as their next governor from May 29, 2023, they would be sending home a clear message that they desire an unbroken and consistent existence or operation of something overtime. Rivers people would speak in one voice that they want consolidation of existing policies, something continuing for a long period of time without being changed or stopped, mainly because of the positive impact they have experienced.
According to Tayo Agunbiade, "history has shown that in Nigeria, when a new government from a different political party replaces an incumbent, on-going projects, programmes and policies are ridiculed and terminated. It is common to see public policies, regardless of their merits and positive impacts on society, needlessly reversed. Some argue that this approach is because the new comers also want to have their ideas implemented, regardless of credentials past policies may have continuity for as long as the Constitution permits – has its advantage once the policies are working to improve the lives of the citizens".
In a seminar vein, TemiladeAruya argues that, "one of the hallmarks of good governance is continuity in policies, programmes and projects; especially those that are progressive and developmental". He goes on to state, and I agree with him that, "political ideologies that are favourable to the growth and development of the people and the society, are built and established on the structures of continuity as one government takes over and continues where the previous stopped".
One thing that is undisputable is that continuity in governance ensures effective resource management. This, of course, is a key to good governance, which includes effectiveness and efficiency in public sector management, accountability and transparency. This is where Siminialayi Fubura is best at. A former Permanent Secretary, Ministry of Finance, and Accountant-General of Rivers State, he is a seasoned accountant who holds a Bachelor of Science degree in Administration, Master of Business Administration degree in Finance as well as Master of Science in Finance from the University of Port Harcourt.
Fubara is a man, especially famed for his consummate knowledge of the science of accounting and administration, as exemplified by his commitment and dedication to duty.He played a pivotal role in the success story of the administration of Chief NyesomWike, which was rated as the best sub-national in the overall 2021 Fiscal Performance Ranking, as published by BudgiT, a civic organisation that applies technology to intersect citizen engagement with institutional improvement to facilitate societal change.
With Fubara's mien and clear understanding of the inner workings of government, having been an active participant in governance, Rivers State would certainly reap the benefits of continuity in governance, as he would encourage and facilitate more developments, growth and productivity. He will promote the execution and completion of capital projects that ordinarily a new party (a new administration) in power would abandon, to take up new ones. Of course, as we are aware, this has continued to be a source of wastage of public funds.
Fubara, a man who has impacted many lives with his empathy and motivation would ensure, when elected, that continuity in governance is not just about, "a political party being in power over a long period. Rather, it is about the ability of a government to have unity of purpose, focus and clear-cut direction. It is about subsequent governments operating within and upon the same ideology and political principle which are ultimately beneficial to the people". Continuity in government will be reflected in Fubara's administration, when he emerges victorious in the March 11, 2023 polls in Rivers State, as tremendous growth and development which would make the state a leading economic and industrial hub in Nigeria, would be attained.
Indeed, Fubura's statement last Monday, at Omoku at the flag off of local government areas campaign of the PDP at Ogba/Egbema/Ndoni LGA, that he would ensure good governance which entails providing quality services and making life easier for the people, which Governor Nyesom Wike has done for the LGA, is a clear indication of his determination to pitch at continuity.
"What we stand for is good governance. Good governance is providing for the people. Good governance is making life easy for the people. That is what my principal (Governor Wike) has done for you and that is where I stand", Fubara declared at the campaign rally, as he re-emphasised his stand on continuity.
With continuity in governance through the election of Siminialayi Fubara on March 11, 2023, Rivers people are assured of enhanced development in all ramificationssuch as social, economic, cultural and physical development. The citizens will be assured that the Dr. Peter Odili Cancer and Cardiovascular Disease Diagnostic and Treatment Centre in Port Harcourt aimed at enhancing medical tourism, is not abandoned; the move to enhance adequate medical personnel in Rivers State through scholarship to Rivers sons and daughters is maintained; employment of Rivers youths is maintained; among so many others.
In all, it is obvious that there is need to create stability and continuity in governance in Rivers in order to build on the benefits and achievements already attained. This stability and continuity in governance is important to Rivers State to ensure that the people and residents continue to live in peace and prosperity. Continuity in governance is good when there are visible signs of societal growth and development as championed by the out-going administration in the state, and it would only make common sense if SiminialayiFubara is elected in March 11, 2023 to continue to consolidate and build on the firm foundation already laid.
By: Celestine Ogolo
Ogolo is a member of the Rivers State Equity Group.
Hostilities And Seamless Democratic Transition (1)
Nigeria is in the thresh old of another General Elections that will produce set of leaders for the State Houses of Assembly, Governors for the 36 States of the federation, 109 Senators for the Upper Chamber of the National Assembly and 360 Representatives for the Lower Chambers, in her 24th year of uninterrupted democratic governance. Nigeria's civil rule has been replete with military interventions. In fact, of the 62 years of the country's independence from British tutelage and domination, the Military whose statutory obligation is to protect the territorial integrity of the country from external aggression, has made several incursions in the political space of Nigeria.
However, some analysts of social and political events have blamed the intervention of the military in politics on the flagrant misrule and abuse of office by those who were elected or purportedly elected to be servant leaders and hold the resources of the people in trust. Every Government derives its legitimacy from the people and ought to be accountable to thr people. Though the military who have tagged their interventions as "corrective", are not better either. The non-interference of the military in politics in the last 24 years, shows their maturity and resolve to adhere to professionalism and statutory duties because there are several excesses of some political leaders and their followers that are not only an affront on the sensibility of the people but are capable of truncating democracy through civil disobedience and military interventions.
Be that as it may, Nigeria needs a pat on the back for achieving 24 years of unbroken democracy without commitment to learn from the ugly past. The burning of offices of the Independent National Electoral Commission (INEC), destruction of Permanent Voter Cards, killing of INEC staff and security agents in 15 States of Nigeria are strong evidences of  a deaf and blind political process tottering on the brink of failure. Already, the INEC is threatening to postpone the General Elections slated for this year because of the incessant attacks on her personnel and facilities. According to a national media outlet, Tribune Online, on November 10, 2022, suspected hoodlums razed the office of the Independent National Electoral Commission (INEC) in Abeokuta South Local Government Area of Ogun State, destroying critical election materials. The initial impression was that there had been a fire outbreak, but it soon emerged that it was outlaws that had in fact set fire to the facility in the early hours of the day. According to the INEC commissioner for information and voter education, Festus Okoye, over 65,000 uncollected PVCs were destroyed in the fire. Okoye said that the attackers overpowered the security personnel on duty and set the entire building ablaze."The main building and all the commission's movable assets in the office were destroyed. They include 904 ballot boxes, 29 voting cubicles, 30 megaphones, 57 election bags, eight electric power generators and 65,699 uncollected permanent voters cards (PVCs)." This is unacceptable in a nation whose democracy is precarious and fledgling.
Ogun State in the South-West geopolitical region of Nigeria also recorded incidents of hostilities on INEC facility and materials.Speaking to Journalists on the dastardly act, Okoye said that one of the commission's offices in Ede South Local Government Area of Osun State was attacked and set ablaze, although the damage was limited to a section of the building and only some furniture items were destroyed.  According to reports, miscreants have attacked INEC offices and staff over 42 times in the last three years. "To be sure, the attacks on INEC offices are a cause for concern. Apart from creating unnecessary tension in the polity, such attacks give the impression that certain persons, probably political actors, are interested in undermining the electoral process and thus undermining the process of recruiting the new set of leaders that will pilot the affairs of the country.  It is disheartening that in a country that espouses law and order, the lives of INEC staff have been, and continue to be, exposed to danger, thus impeding their mental readiness for the onerous task with which they have been saddled. Arsonists targeting offices, especially in the run up to the 2023 general elections, apparently do not mean well for the country. It is not difficult to suggest that the attacks are deliberate and perhaps designed to send messages which ought to be deconstructed by the security agencies as part of the investigation into them", says a concerned analyst. It cannot be a thing of joy that in just 33 months, more than 40 INEC offices have been attacked and vandalised with the commission reporting loss of critical property. Such property will evidently cost a fortune to replace and unfortunately, the burden is transferred to the same long-suffering Nigerians rendered economically impotent by political actors.
The development should be curbed; it would not thrive if there were consequences for the perpetrators. Clearly, the government and security agencies have to increase and improve security around the commission's offices and make them less pregnable and susceptible to vicious attacks by arsonists and vandals. In this regard, installing CCTV cameras in the offices would not be out of place. It is important for the attacks to be unravelled, not just to punish the criminals behind them according to the laws of the land, but to expose them as a deterrent to would-be criminals planning such attacks.The government and the security agencies must up their ante and ensure that INEC is saved from the disruption that further attacks will create. This is in the interest of the country and its desire to have a well organised and hitch-free general election. Another two states in the South South region where INEC suffered losses was Ogun and Osun. Reacting to the unprovoked attacks on INEC facilities and personnel, the Obi-Datti Media Organisation described the recent attacks on the offices in Ogun and Osun states respectively as sabotage by losers.   The group also condemned the destruction of 65,699 uncollected Permanent Voters Cards (PVCs) "losers" who attacked two of the offices. In a statement the group said the act was a pure sabotage against the Nigerian nation, her people and her future. The group urged the Federal Government to back its promise to conduct free and credible election in 2023 by protecting INEC staff, facilities and materials from destruction.  In a release captioned: Burning INEC Offices A Great Threat To 2023 General Elections
, The Obi-Datti Media Organisation said it received the very disturbing news of the burning down of the Ogun State Independent National Electoral Commission (INEC) office with utter shock. Similar incident had occurred in Osun State earlier.It has been confirmed that many materials needed for the next (this) year's elections were destroyed by the inferno especially permanent voters' cards yet to be collected by their owners. We condemn this arson in the strongest term possible because of the serious danger and threat it poses to the conduct of free, fair and credible elections next year. On December 12 last year there was outrage and bitter protest over the attack on the Independent National Electoral Commission, INEC, office in Imo State, which left no fewer than five persons dead, including two policemen, the third attack in 12 days on the commission offices in the state. INEC; Governor Hope Uzodimma of Imo State; Peoples Democratic Party, PDP; Labour Party, LP; and Accord were among those who condemned the attack, which was the 53rd across 29 states that the electoral commission had suffered since 2019. According to reports, "the attack was likened to warfare with booming explosive devices and a massive exchange of gunfire between the hoodlums and security agencies, came on a day the INEC started the distribution of Permanent Voters Cards, PVCs, to people, who registered, recently. "The INEC raised the alarm over what it described as systematic and targeted attacks on its facilities nationwide, ahead of the 2023 general elections. "A policeman was killed in the attack, while another suffered a severe injury in the gun duel during the gunmen's attack at the Imo State Headquarters of the INEC, Port Harcourt Road, Owerri. "This brings to three, the number of INEC offices in the state, attacked by the hoodlums since December I, 2022. The incident followed the earlier attacks on INEC's Orlu LGA office on December 1, 2022, and the Oru West LGA office on December 4, 2022.
"Part of the INEC office was razed by the hoodlums, who used IEDs to completely burn the Election and Party Monitoring, EPM, building". Addressing newsmen at the State Police Command's Headquarters, Owerri, where the lifeless bodies of the hoodlums were displayed, the Police Public Relations Officer, PPRO, Mr. Michael Abattam, said: "The gunmen killed one policeman and injured another one in the gun duel that lasted for about an hour. "Five riffles, two vehicles, charms, locally made bombs, phones and money were recovered from the slain gunmen." Governor Uzodimma, of Imo State who visited the scene blamed desperate politicians for the attack, saying that security would be adequately provided for the INEC for the distribution of the PVCs in the state. Uzodimma said: "You can see why INEC is the target.
To be completed in the next edition.
By: Igbiki Benibo
Guarding The Youth Against Social Media Abuse 
Can the social media space be regulated in a manner that it will give young people the opportunity to unleash positive energy on the society without stifling their voices? Experts say it is possible. Youths constitute the bulk of those who use the social media space for interactions, empowerment and self-actualization. They have leveraged advancements in information and communication technology as a medium of communication.
Among the leading social media in Nigeria are Twitter, Facebook and Instagram. While youths may have limited political power to champion their views they can harness the potential in the social media to promote peace in Nigeria. Although the social media has its own negative sides, it also comes with numerous advantages, such as facilitating access to mentorship, socialization and creativity.
Through its networking mechanisms, social media spreads news faster  and has wider reach than the conventional media. It encourages group participation in discussions and activities thereby providing a platform to push critical information and nurture ideas. Youths can take advantage of this uniqueness to propagate positive atmospheres such as peace and nation building.
While many young people have used social media to create wealth, education and sourcing information and entertainment, many have used it to propagate violence conducts and other social vices. Experts say the Federal Government has a role to play in re-channeling youths' social media culture and orientation from the negative to the positive through proper regulation. The federal government is cognisant of this as demonstrated by the Minister of Information, Alhaji Lai Mohammed.
In June 2021 while appearing before a public hearing organised by the House of Representatives, Mohammed asked the lawmakers to amend the National Broadcasting Commission (NBC) act to empower the agency to regulate social and online media. The minister said: "Internet broadcasting and all online media should be included in this because we have a responsibility to monitor contents, including Twitter." Similarly, in June the National Information Technology Development Agency (NITDA) also announced a draft document for the Code of Practice for Interactive Computer Service Platforms/Internet Intermediaries and Conditions for Operating in Nigeria.
The code seeks to, among many others, compel online platforms to provide any backend information to assist government agencies for the purpose of investigating and prosecuting users who breach the provisions of the code.
Reinforcing these thoughts, Dr Bakut Bakut, Director-General, Institute for Peace and Conflict Resolution, IPCR, said: "Preventing the conflict of tomorrow means changing the mindset of the youth today." Bakut, who said this while delivering an address of welcome at a conference in Abuja recently, said the youth could be redirected to use the social media as a tool for peace building. According to him, youths use social media more frequently and are more likely to become victims of violence and can also be recruited by extremists.
The two-day conference, which was organised by IPCR in collaboration with the University of Ilorin Centre for Peace and Strategic Studies, CPSS, had as its theme, "Youth, Social Media and Community Peace building." "This is a significant issue because technology can either be a medium through which terrorists recruit young people or a means through which young men and women can help in building peace. "Although young people are crucial players in peace building, they have been excluded from the process and are instead thought of as `manipulable` tools for violent conflicts and social unrest," he said.
Bakut recalled the #EndSARS protest of October, 2020, which was organised by Nigerian Twitter users largely made up of youths against police brutality. He said it demonstrated that social media was dangerously spiraling out of control and a breeding ground for fake news, hate speech, misinformation and online incitement of unrest, hence the need to regulate it. He said the conference offered opportunities for fresh ideas to gain the youth's support for community peace building initiatives and incorporating social media, especially given the current insecurity concerns in Nigeria. Prof. Sulyman Abdulkareem, the immediate past Vice-Chancellor, University of Ilorin, while corroborating Bakut's view said regulating social media would curb online abuses and engage youths to promote peace.
Speaking on the topic, "Social Media Use and its implications on Community Peace building Among Nigerian Youths," he said that social media regulation was the best way to ensure that youths used social media positively. Represented by Prof. A.L. Azeez, Dean, Faculty of Mass Communication, University of Ilorin, Sulyman said the social media must be regulated if the youth's recklessness in using social media space would be drastically curtailed. "How can we make the youth to use the media positively; to empower themselves while at the same time deploying it for peace building? The best way is by controlling and regulating the social media space. "The regulation and control of social media space on grounds of humanity, peace and security are ostensibly plausible as such justifications have been invoked in Pakistan, Malaysia and India. "This is why many scholars of communication and peace have intensified their support and agitation for a legal framework for regulating Nigeria's social media space through the social media bill," he said.
The former vice-chancellor said that social media platforms should be used to facilitate virtual dialogues among stakeholders towards achieving peace and security. "The youth's use and adoption of social media should be aimed at promoting peaceful coexistence among various ethnic groups. "Through social media, the Nigerian youth should build strong consensus on issues that affect their lives and wellbeing. "No meaningful socioeconomic and human development can take place in a nation where its youth are preoccupied with sharing divisive and inciting rhetoric on social media," the don said. Prof. Eghosa Osaghae, the Director-General, Nigerian Institute of International Affairs (NIIA), underscored the need to directly engage the youth on peace building. "One of the ways that we can push these kinds of conversations concretely, going forward, would be to invite the youth to be part of this kind of debate," he said.
According to him, the Nigerian policy paper defines the youth as someone who is between the age of 15-30, which means he or she is under custody and not yet autonomous. "I will however extend that definition to mean that the youth is a social category, so a youth is he or she that a particular person says he or she is, notwithstanding age. "So if you have a consciousness of being young or old, that's who you are. There are people who are 40 but they already feel they are old, so let it be with them that they are old", he said.
Prof. Oyeronke Olademo, Director, Centre for Peace and Strategic Studies. University of Ilorin, urged adults to use social media platforms to counter the negative narratives about youths and the country. "For me, curbing the excesses of the youth on social media and redirecting them to peace building, requires that older persons should flood the cyber space with positive narratives. "This will overwhelm any negative narratives or fake news, which the youth may spread on these platforms," she said.
Experts say while it is important to regulate the social media space caution should be applied in doing so to avoid gagging the media, infringing on free speech and fundamental human rights.
By: Raphael Pepple