Solids Control Equipment and Services ¨C KOSUN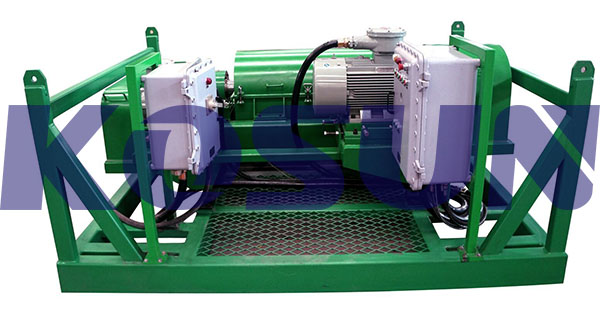 Solids control, or solids control equipment by Kosun – top solids and liquid separation service provider and stage 3-5 precision solids control system manufacturer in China, serving clients around the world for 25 years.
Solids Control Equipment-KOSUN
-DC Series Decanter Centrifuge: is used to separate suspended solids ¡Ý2¦Ìm in diameter and treat the drilling mud and fluids. It is especially effective when used in oilfield service industry, industrial service industry and especially in environmentally sensitive areas. This type of centrifuge is high in recovery rate, effective in solids control and remarkable in the reduction of cost spent on drilling mud resupplying and management. It is a very sophisticated dynamic balancing machine, able to operate stably with the whirling speed ranging from 0 to 3900 and generate centrifugal force of 3000G.
-D Series Decanter Centrifuge: is used in separating suspension of solids phase with particle ¡Ý2¦Ìm in diameter, and can be used at Environmental Protection Industry, Chemical Industry, Food Industry, Pharmaceutical Industry,and many other related industries, and can the replacement of GEA westfalia centrifuges or Alfa Laval centrifuge.
-Desander: In the 2nd stage of solids control for drilling fluids, desander makes separations between 45 and 75 ¦Ìm.
-Desilter: In the 3rd stage of solids control for drilling mud, the Desilter by Kosun makes separations between 15 and 45 ¦Ìm.
-Diesel tank: is the specialized tank used to provide and store fuel for diesel engine and generator, which mainly consists of storage tank, self-priming centrifugal oil pump, filter, flowmeter, explosion-proof liquid-level switch, liquid level gauge, elevated oil tank & manifold and stainless steel valve.
-Shear Pump: For a quick concoction of high-performance mud, and shorten the time spent on it, so as the and wells' economic benefits increased, the shear pump by Kosun is performing good.
-Screw Pump: is used to feed drilling fluids to decanter centrifuge since drilling fluids is pushed to proceed along axial direction evenly.
-Mud Agitator: is used to agitate and mix the drilling mud to prevent solids particles from depositing in the circulating tank and to stabilize the performance of drilling fluids.
-Mud Gun: is for jets drilling fluids with high pressure inside mud tanks.
-Balanced Elliptical Motion Shaker: In drilling top-hole sections where heavy, high-volume solids, it canremove viscous solids and eliminate larger particles in drilling fluids.
-Centrifugal Pump: can be used as feeding pump for desander, desilter, or as mixing pump for jet mud mixer.
-Jet Mud Mixer: is mainly applicated in concoct the drilling fluids and to change its density and viscosity.
-Water tank: can be widely used in petrochemical industry, food industry and industrial water.
-Submersible Slurry Pump: is used to pumping of thick oil, oil residue, dirty oil, mud, mortar, running sand and other liquids from the municipal sewerage, so its application industry can be related with many, such as environmental protection, new type building materials, coal washing, municipal projects, thermal power generation, coal gas coking plant, refinery, steel mills, mining, paper making, cement plant or food producting factory.
-Linear Motion Shale Shaker: The shale shaker is the first stage of solids control equipment in drilling purification system. It can remove cuttings above 75 ¦Ìm brought from the drilling well to leave the liquid with smaller particles into the tanks below, which will flow into next grade solids control equipment for further treatment.
-Drilling Fluid Tank: is often rectangle with its base constructed by H-shape steel as the main frame and other building materials, made to be skid mounted after satisfying the strength requirement.
-Hi G dryer: is used to recover cuttings from water-based or oil-based drilling fluids so as to lower the hydraulic proportion than 10% and significantly reduce the cost on waste discharge. It is proved to be particularly effective in recovering the oil-based mud cuttings.
-Drilling Mud Cleaner: Combing desander and desilter, the Drilling mud cleaner by Kosun can be the mud cleaner miswaco replacement now, and good quality mud cleaner is for sale now.In the second or third stage separation equipment for drilling fluids, Drilling fluids mud cleaner by Kosun deals with the mud being treated by the first grade separation equipment.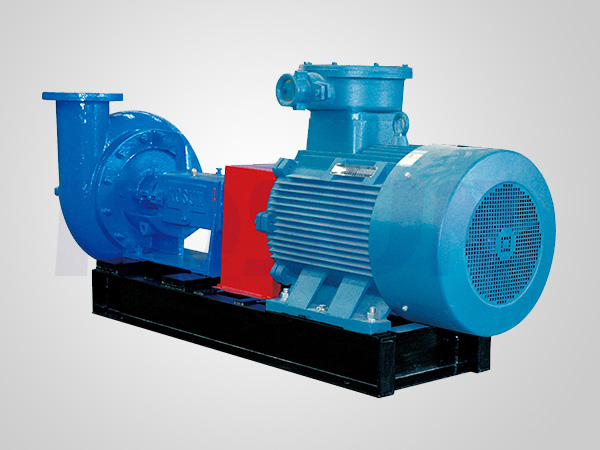 Solids Control Services ¨C KOSUN
KOSUN products are typically applied to the following three fields:
(1) Petrochemical field: petroleum solids control equipment and system, zero discharge of drilling mud, and upstream & downstream products of petrochemical industry;
(2) Environmental protection field: centrifuge environmental industry, tailing treatment/ore classification, soil ecological restoration, chemical/parmaceutical/food processing, etc.;
(3)Infrastructure field: HDD, metro tunnel shield construction, pipe gallery laying, diaphragm wall, pile foundation slurry, riverway and lake dredging, etc.
Founded in 1992, Xi¡¯an KOSUN Machinery Co., Ltd. is a state-level high-tech enterprise integrating environmental products R&D, production and sales, general project contracting and environmental management services. KOSUN is committed to the quality policy of ¡°Good Faith, Quality Goods and Transcendence¡± and is based on the Chinese market to provide worldwide users with all kinds of professional solid-liquid separation products and comprehensive treatment services. (Editor:Kosun Lily.Wang)
by Okwum Uchekcukwu
Land Racketeering: Group Wants FCT Administration To Intervene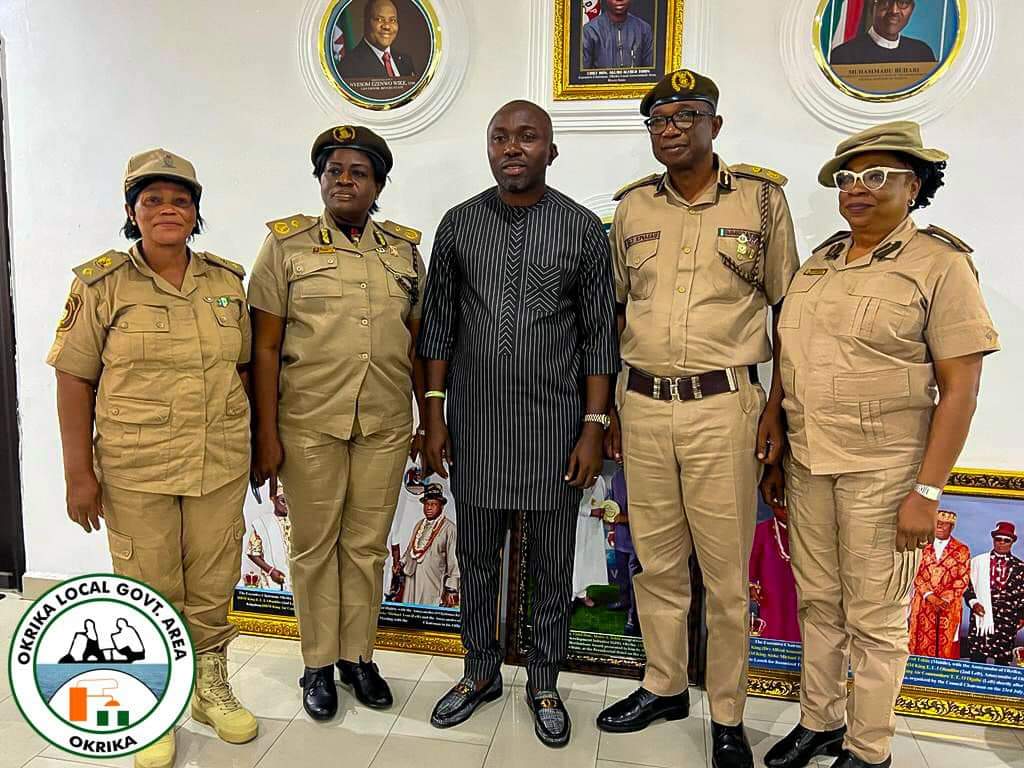 A group; the Housing Development Advocacy Network, has called on the Federal Capital Territory administration to provide details of existing approved layouts in the territory, in order to prevent land racketeering in the capital city.
The group noted that land racketeering was on the rise in the FCT and that the government needed to be aware of this to avoid losing investments.
Regardless of the high number of fake and political developers and land racketeers, there are also many genuine investors who wish to invest in the FCT, but are at risk from land racketeers, the group noted.
Executive Director of the advocacy group, Festus Adebayo, who made the call while speaking to journalists, further called on the FCT Minister to declare a state of emergency on land racketeering.
"The master plan of the FCT is in disarray. It requires surgical operation and the FCT minister must declare a state of emergency on the FCT urban planning system.
"So much damage has been done. The system is no more going in line with those who saw the vision of the FCT and gave the master plan.
"Firstly, there is no detailed information on existing approved layouts, resulting in fake layouts overlapping it.
"This information, if made public, would enable investors to know the right information that would save them from falling victim to land racketeers." he said.
According to him, if there was inadequate information about the existing layout, the public would no longer fall victim to sharp practices resulting in demolition all the time in some areas.
"Some officials in government are supporting the business of those who are engaging in land racketeering and destroying the FCT master plan for selfish reasons, which is why the real estate sector in the nation's capital is at a risk", he explained.
Adebayo further explained that even with the suspension of the issuance of building plan approvals to area council plots, people were still erecting substandard buildings and the government was grossly losing revenue.
"Normally, before a demolition exercise is carried out, there has to be an order from the FCT urban and regional planning tribunal. However, the demolition is now at the discretion of the task force.
"Most demolitions are supposed to be followed by implementing a use or activity on the reclaimed land. However, nothing is done after demolition, hence after some time, the illegal activity gradually creeps back again. Other areas have been marked for action and nothing is being done about them. Almost 70 per cent of area council plots do not have building plan approvals", he said.
Naira Redesign: CBN Recovers N1.9trn In Two Months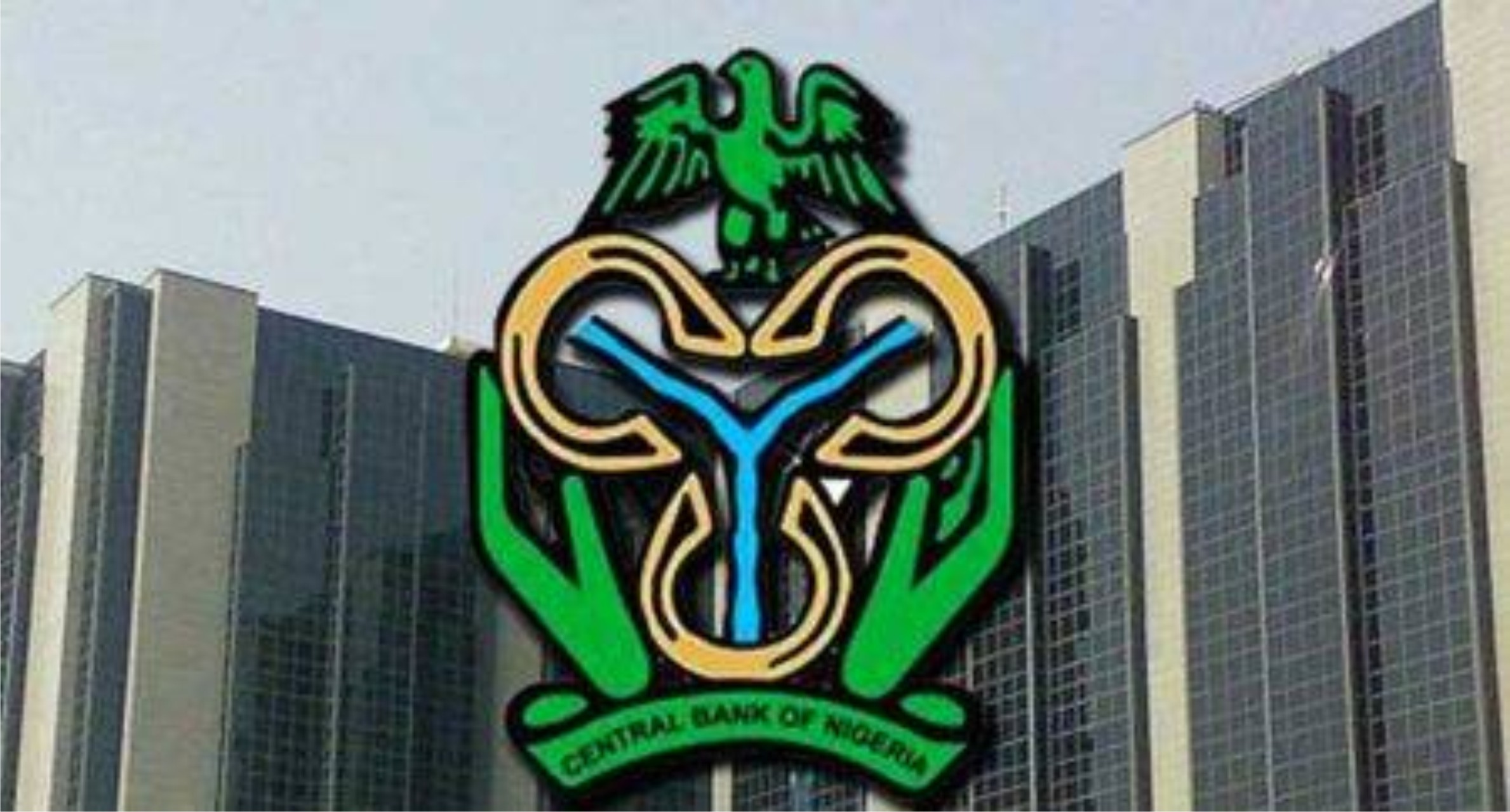 The Central Bank of Nigeria (CBN) said it recovered N1.9 trillion worth of currency in two months outside of the banking system following its naira notes redesign and cash swap policy.
CBN Governor, Godwin Emefiele, disclosed this, last Sunday, as part of his updates following a meeting with President Muhammadu Buhari.
Emefiele noted that the apex bank had been able to reduce the currency outside the banking system to N900 billion from a whopping N2.7 trillion following the announcement of new naira notes.
President Buhari in November 2022 had launched the new naira notes of N200, N500, and N1,000 denominations, which are aimed at combating counterfeiting, improving the effectiveness of monetary policy tools on inflation, as well as mopping excess liquidity.
Emefiele said, "Ladies and gentlemen, available data at the CBN has shown that in 2015, currency in circulation was only N1.4 trillion.
"As of October 2022, currency in circulation had risen to N3.23 trillion out of which only N500 billion was within the banking industry and N2.7 trillion held permanently in people's homes.
"Ordinarily, when the CBN releases currency into circulation, it is meant to be used and after effluxion of time, it returns to the CBN thereby keeping the volume of currency in circulation under the firm control of the CBN.
"So far and since the commencement of this programme, we have collected about N1.9 trillion."
The CBN Governor also added that the initiative recorded over 75 per cent success rate, out of the N2.7 trillion held outside the banking system.
Emefiele noted that Nigerians in the rural areas, villages, the aged and vulnerable had had the opportunity to swap their old notes; leveraging the naira swap initiative as well as the CBN senior staff nationwide sensitisation team exercise.
The CBN Governor also announced the extension of the deadline by 10 days to February 10, 2023, to allow for the remaining old notes in the economy to be returned to the banks.
"A 10-day extension of the deadline from January 31, 2023, to February 10, 2023 is to allow for the collection of more old notes legitimately held by Nigerians and achieve more success in cash swap in our rural communities after which all old notes outside the CBN lose their legal tender status." the CBN boss said.
Contributory Pension Assets Rise To N14.9trn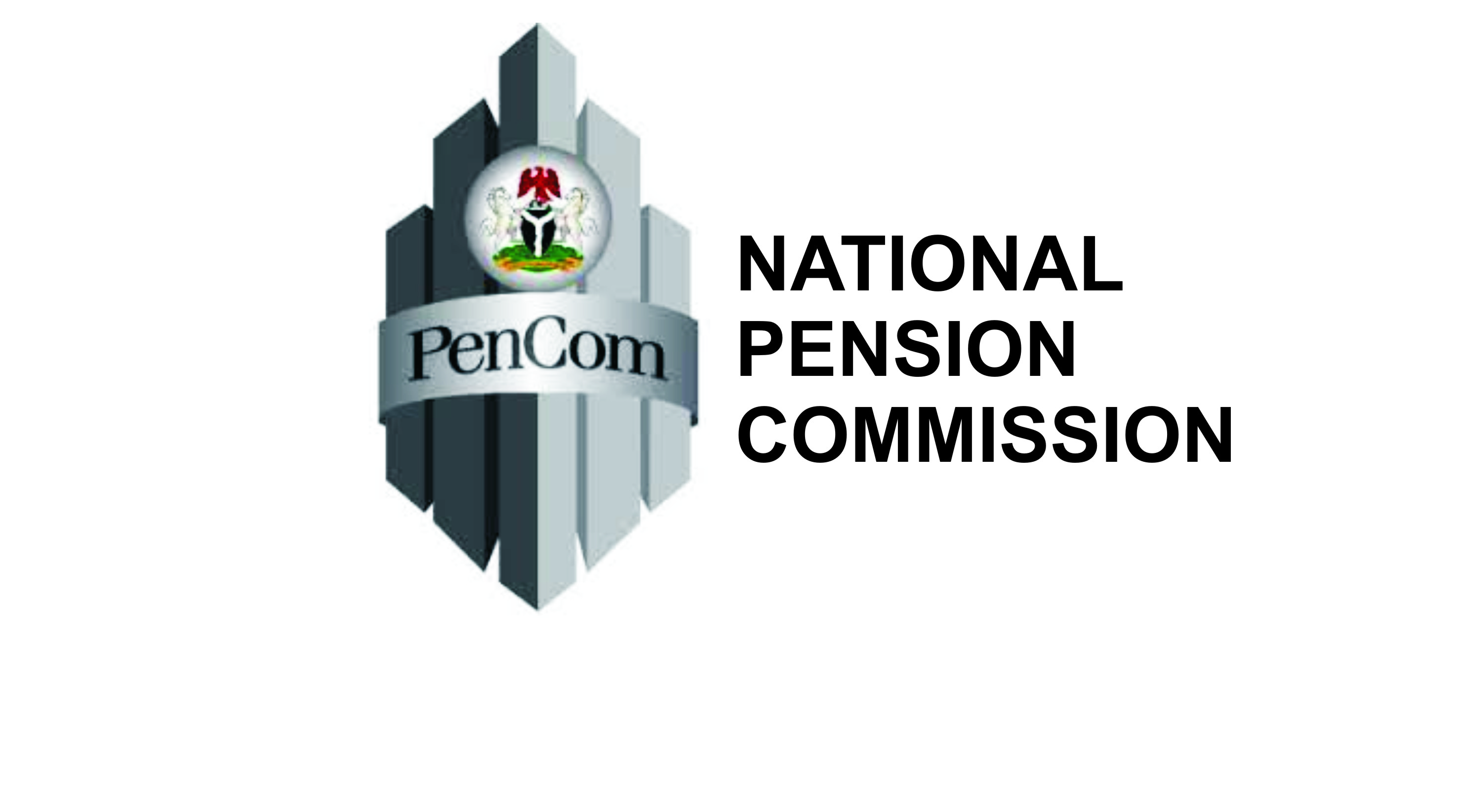 The total assets of the Contributory Pension Scheme has risen by N1.56 trillionn as at the end of December, 2022, according to figures obtained from the National Pension Commission (PenCom).
PenCom, in its latest "Report on pension industry portfolio for the period ended 31 December 2022″ disclosed that the funds, which ended December 31, 2021, at N13.42 trillion, rose to N14.99 trillion by the end of December 2022.
It added that Contributors in the scheme rose slightly by 333,002 from 9,529,127 as at the end of 2021 to 9,862,129 in the corresponding period of 2022.
In the figures, the sum of N9.64 trillion or 64.33 per cent of the assets was invested in the Federal Government of Nigeria's securities, N1.66 trillion was invested in corporate debt securities, N1.98 trillion was invested in money market securities, and N82.8 billion in mutual funds among other investment portfolios.
According to the 2022 third quarter report of the pension industry, the Director-General, PenCom, Aisha Dahir-Umar, said despite the overwhelming head-winds in the global economic climate and the country's challenging macroeconomic environment, the pension fund assets under her management increased.
She said this laudable performance in the growth points to the fact that the pension industry will continue to deliver value and benefit to its stakeholders and the nation's economy.
During the period under review, the Director-General, said PenCom steadily pursued increased diversification of pension fund portfolios by ramping up efforts aimed at ensuring sustained investment of pension fund in alternative asset classes and structured infrastructure projects that meet the stringent requirements as enshrined in the regulation for the investment of pension fund assets.
She said PenCom's efforts at diversifying investments of pension funds and hedging against inflation had gradually begun to yield results.
According to her, efforts were on going to ensure that the annualised average rates of return of pension funds across Retirement Savings Account (RSA) and legacy funds were above headline inflation rates.
"Perhaps, the most significant achievement recorded in the third quarter of 2022 was the successful issuance of guidelines on accessing RSA.
"Balance towards payment of equity contribution for residential mortgage. The guidelines give effect to Section 89(2) of the Pension Reform Act 2014, which allows eligible RSA holders to apply a percentage of the balances in their Retirement Savings Accounts for payment of equity contribution towards residential mortgage for employees of the public, private and the informal sectors", she said.
Dahir-Umar noted that the achievement in the Nigerian pension industry could not have been possible without the right people, strategy, culture and governance structures that supported the delivery of consistent and sustained value for all its stakeholders.
By: Corlins Walter