That Riot Act To Monarchs
In a bid to effectively stamp out criminality, particularly, community-based cult clashes and insecurity in Rivers State,  Governor Nyesom Wike, a few days ago, warned traditional rulers in the state against sponsorship of criminal gangs and groups that may fuel crisis in their domains.
The governor's warning came on the heels of allegations that some traditional rulers and chiefs in the State sponsor and protect criminal gangs to secure their stools.
Frowning at such development, Governor Wike, at the 106th quarterly meeting of the State's Council of Traditional Rulers in Government House, Port Harcourt, penultimate week, urged the royal fathers to concentrate on their sacred duty of ensuring peace and harmony in their respective domains.
Former Special Adviser to the governor on Conflict Resolution, Chief Okori Abelekum had,  during a peace meeting in Port Harcourt with some chiefs of Tombia Community in Degema Local Government Area (DELGA), handed down similar warning, saying that the state government would not hesitate to deal decisively with any chief or opinion leader found arming groups to cause mayhem in their areas.
The Tide cannot agree less with the position of the state government in its efforts to end criminality and communal strife in the communities.
These warnings particularly became necessary following allegation, during the meeting, that some chiefs were buying arms for youths to help them emerge as Amanyanabo of Tombia
In fact, the warnings and allegations are serious indictments on the chiefs and traditional rulers considering the recent high rate of cult-related activities in the state.
Regrettably, most communities and local government areas in the state have been experiencing one security challenge or another, owing to cult-related activities, chieftaincy squabbles and other criminalities.
Apart from Tombia, some parts of Etche, Emohua, Ogoni, Ogba/Egbema/Ndoni, Ahoada East and West, Ikwerre LGAs have had ugly tales to tell in recent times.
It is ironic and worrisome that at a time the state government is pulling all stops to quell violence and all forms of disturbances in Rivers communities, royal fathers and chiefs could be remotely linked with sponsoring such malevolent acts. This is tantamount to sabotage of unimaginable proportion, particularly, as government spares no effort in attempt to mop up loose arms in the state.
We believe that monarchs and their lieutenants have natural mandates to ensure peace, harmony, development and progress in their respective domains. To act otherwise strips them of the aura of royalty, respect and  high esteem that go with their positions and offices.
Traditional rulers and chiefs must be seen to be far from insidious practices. In fact, they are expected to be chief security officers in their respective domains. They should also be relied upon for necessary information to tackle and rout undesirable elements and activities not only in their immediate domains, but in the entire state.
We, therefore, call on the Rivers State Government not to spare any monarch, chief or traditional institution found culpable of sponsoring cultism or other criminal activities. In fact, government should begin to take immediate necessary measures against any monarch or leader found culpable, perhaps, by withdrawing their certificates of recognition as well as prosecute them under the extant laws of the land  to serve as a deterrent to others.
Indeed, we need peace to grow the Rivers economy through investments in the state. And since no economy can thrive in an atmosphere of violence and vices, it will be unwise for the government to watch and allow its communities to be devastated by persons or institutions that should rather be partners in progress.
It is time for the royal fathers to begin to blow the whistle on threats to security by criminal elements in their domains, and not to take advantage of the situation to protect and further their personal interests.
We, therefore, urge the monarchs to complement the state government's efforts in the area of security, by providing security agencies necessary intelligence and information that could expose criminals and their sponsors.
Addressing Petroleum Products Supply Challenges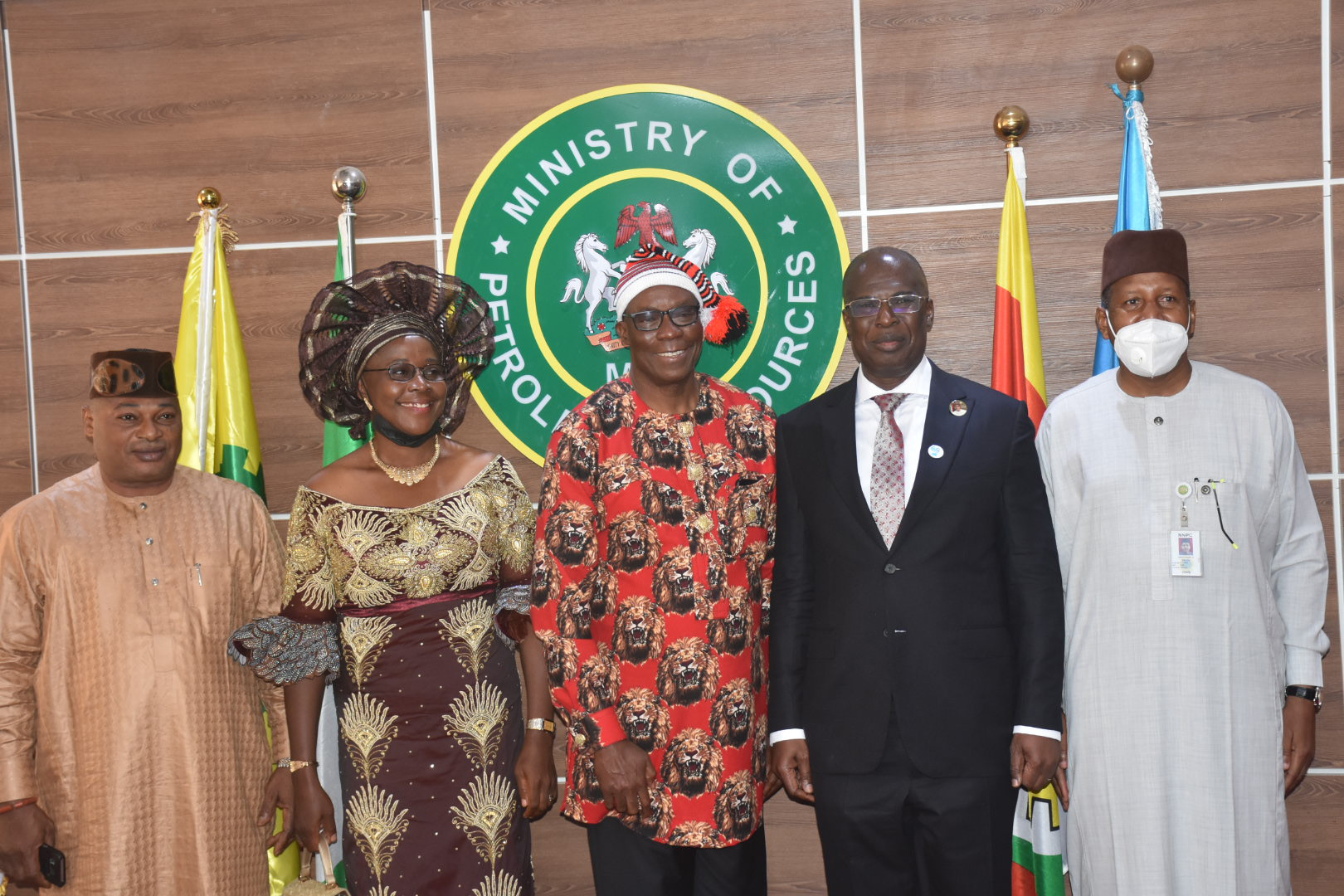 Nigeria's Federal Government recently announced that the commencement of operations at the 60,000 barrels per day Port Harcourt Refinery had been moved from December 2022 to the first quarter of this year. In September last year, the Minister of State for Petroleum Resources, Timipre Sylva, while speaking after a Federal Executive Council (FEC) meeting, promised Nigerians that the country's biggest refinery would become functional by December 2022.
However, that was no longer possible, according to Sylva and the Group Chief Executive Officer of the Nigerian National Petroleum Company Limited (NNPC), Mallam Mele Kyari. Both men spoke at the President Muhammadu Buhari Administration Scorecard (2015 – 2023) series, anchored by the Federal Ministry of Information in Abuja. The reason adduced by Sylva and Kyari was that the government was buying stakes in some upcoming privately owned refineries in the country because of the need to ensure the nation's energy security.
Sadly, the Nigerian government, instead of developing refining capacity, waits patiently for the completion of private refineries currently being constructed to end fuel scarcity in the country. This compels the nation to rely on imported petrol for local consumption. This factor robs Nigeria of the gains of the current spike in crude oil prices. The contentious issue of fuel subsidy would not have arisen if Nigeria can refine all its needed petroleum products, as dependence on imported fuel has continued to put serious pressure on the nation's foreign exchange account at the expense of other productive sectors of the economy.
We reject the reason given by the two government officials for the inability of the Port Harcourt Refinery to commence production last December as originally scheduled. If the refinery had worked, it would have added 60,000 barrels per day of Premium Motor Spirit (PMS) to the supply equation at a time when fuel scarcity has returned across the country and prices have skyrocketed to between N280 and N500 per litre at the few filling stations dispensing the product. This would have helped to reduce the burden on Nigerians.
Furthermore, we think that resuscitating and putting other local refineries back on stream will additionally boost the government's desire to bridge the yawning gap in the demand and supply chain, and reduce the frustration millions of Nigerians are facing in efforts to move around from one place to another or power their homes. Getting more private sector-driven refineries, like Dangote, Waltersmith, and others to contribute to enhancing the volume or quantity of refined petroleum products available to consumers will help address the excruciating pains the people are experiencing.
At a time when inflation has risen to an all-time high, the Naira's capacity to compete at the international market (exchange rate) is so weak, the purchasing power of the average Nigerian has been drastically whittled down, and economic opportunities are near zero. Hence, addressing the fuel supply hiccup is key to refocusing the nation, and returning it to a functional state.
Petrol shortages have been recurring for several decades in Nigeria. The present scarcity resurfaced about four months ago and has defied all logic and solutions. The government and its agencies are clueless, making disconnected statements and uncoordinated moves. Curiously, the Department of State Service (DSS) directed the NNPC Limited, the Independent Petroleum Marketers Association of Nigeria, and the Major Oil Marketers Association of Nigeria to resolve the fuel crisis in 48 hours.
Others directed by the Service were the Depot and Petroleum Marketers Association of Nigeria, Nigerian Association of Road Transport Owners, Nigeria Union of Petroleum and Natural Gas Workers, Petroleum Tanker Drivers Union, and other stakeholders. The queues initially appeared to reduce after the directive, but the reprieve did not last as the scarcity assumed a more acute dimension, frustrating Nigerians who are now spending many precious hours at filling stations.
Marketers were selling the product at prices ranging from N175 to N300 per litre in defiance of the regulated pricing regime, signifying an out-of-control. Some private depots in Port Harcourt, Lagos, and other cities increased the ex-depot price to N235/litre as against the approved N148.17/litre. The scenario is further proof of the disarray in the administration of President Buhari. A serious, coordinated government would have cobbled together an inter-agency effort, efficiently coordinated, and with tasks assigned to each agency.
This development is ignominious considering that Nigeria is one of the six leading oil producers and exporters in the world, a fact the President once underscored when meeting with stakeholders. But lamentations are not enough. The Buhari-led government should set to work immediately on a long-term scheme that will not only end scarcity, but ensure the refining of enough petroleum products locally for Nigerians' consumption. The corruption-ridden importation, which has hampered local refining, is the bane of fuel supply.
Whenever Nigeria experiences fuel scarcity, there are usual speculations about likely causes, claims, and counter-claims by operators and regulators. But one constant fact is that scarcity is not often because of product non-availability but the general increase in the overall cost of importing the product, which usually affects marketers who are always without the required capital amid complaints of unsettled previous loans from the banks.
It is time to ask the Nigerian authorities pertinent questions. What has happened to the refineries the NNPC claimed had been turned around to complement import? What impact has the recently enacted Petroleum Industry Act (PIA) had on fuel supply? The law, passed after more than a decade of debate, was meant to overhaul the nation's oil industry; is it doing that? What about the modular refinery development strategy that was meant to leverage local refining? Why is it not operational yet, and is there nothing to be done about that?
Buhari should stop treating petrol scarcity with levity. As President and de facto Petroleum Minister, he should suspend his endless foreign trips, and coordinate an inter-agency effort to resolve the current supply logjam. Certainly, enough excuses have been offered for the fuel scarcity in the country and sufficient damage has been done to the people's well-being. The present administration can end this national shame if it shows a greater commitment to governance and the interest of the people.
Re-igniting Collective Commitment To Education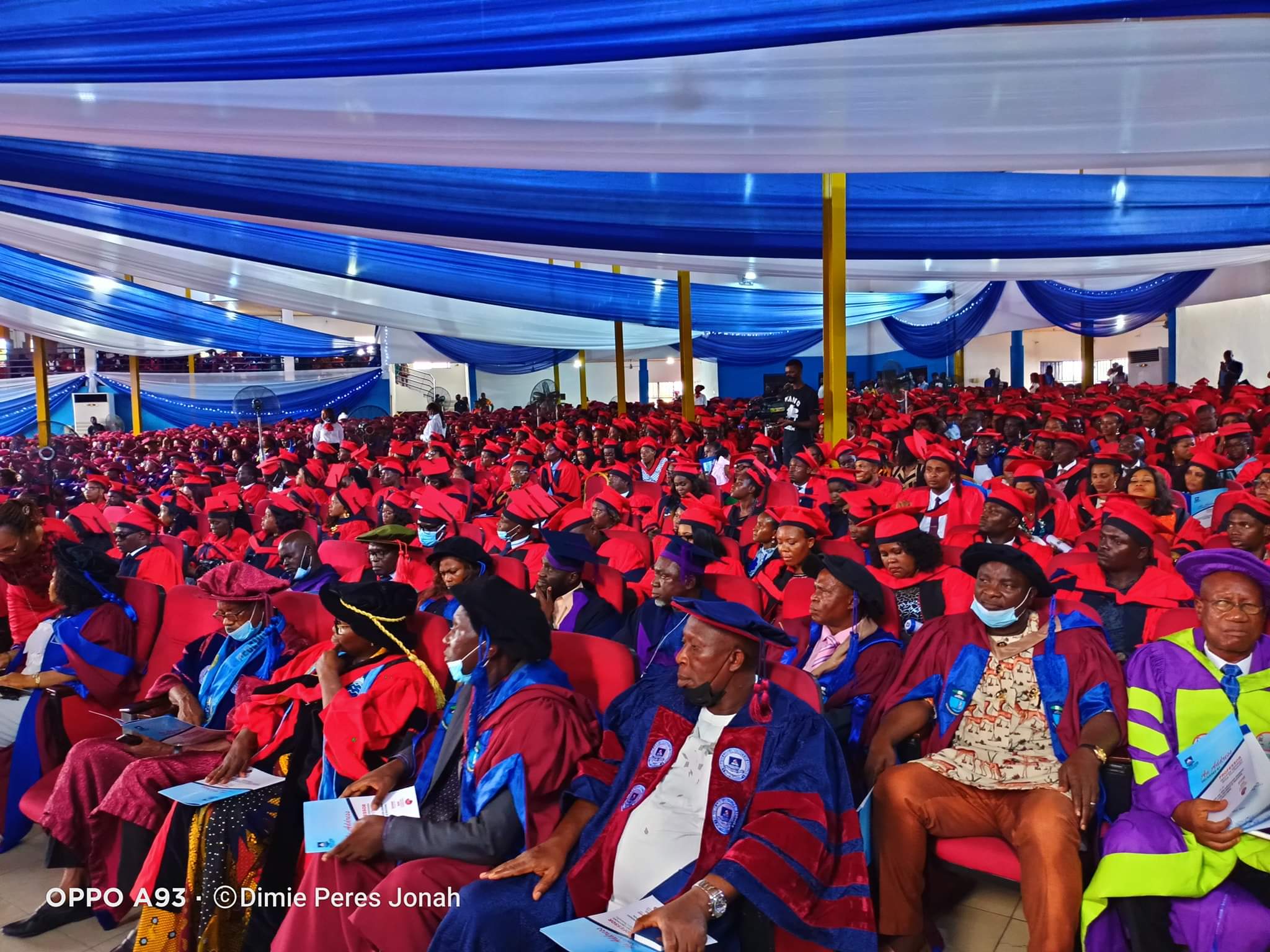 Tomorrow, January 24, 2023, will be marked across the world as the International Day for Education. It is a day that aims to celebrate the role education plays in peace and development. This date was adopted in 2018 at the United Nations General Assembly. Education is at the heart of individual, national and global development. Quality education, one of the Sustainable Development Goals, is also the pathway toward achieving all the other goals — poverty eradication, gender equality, innovation, infrastructure and many more.
The right to education is a universal right of every child; however, today, 258 million children and youth still do not attend school; 617 million children and adolescents cannot read and do basic mathematics; less than 40 per cent of girls in sub-Saharan Africa complete lower secondary school and some four million children and youth refugees are out of school. Their right to education is being violated and it is unacceptable.
International Day of Education is therefore a call for action — bringing individuals, civil society, and policymakers to take solid steps towards ensuring that primary and secondary education is given to children, as well as improving youth engagement in education. Learning programmes should be designed for the needs of different demographics, converging to one main goal; equipping children with the education needed for employment and a better future.
The theme of the 2023 International Day of Education is "To invest in people, prioritise education". The International Day calls on governments, the international community and key stakeholders to stand by their commitments to prioritise investment in education and educational transformation. Social media will enable influencers and youth champions around the world to support the call.
In Nigeria, only 61per cent of children of primary school age attend school, and the percentage is lower in the North. It is worse for the female child in the North of the country, where only about 40 per centare registered in school. Education is technically compulsory in the country, but close to half of the primary school-aged children in Nigeria are not being educated. The number of unschooled children increases at secondary and tertiary levels, says UNICEF.
The first area of concern relates to the number of out-of-school children, but it does not end there. The quality of education available is another issue, and it spans several areas, including but not limited to the infrastructure and learning environment; relevance and adaptability of the curriculum; the quality of educators and the teacher training process.
This constitutes a serious problem for the country. Knowing the future impact of having a population largely filled with uneducated children, this menace will, if not properly curtailed, reduce the world's largest black nation to a hub of vulnerable children with no access to quality education. A good education prepares children to cope successfully with life in today's society. It equips them with academic skills, including the ability to read and write elegantly and to do arithmetic.
Moreover, it affects their interaction with others and helps them build up wholesome standards of morality. Furthermore, as human society becomes even more complex, a good education takes on greater importance. Many feel that the main purpose of education is to earn money. Yet, some educated people are unemployed or do not earn enough to meet basic needs. Some parents may therefore think that it is not beneficial to send a child to school. But schooling does more than prepare someone to make money. It equips children for life in general.
Many of the issues raised need to be worked on from a political strategy level. Government has a major role to play in the allocation of resources that are earmarked for the Ministry of Education. There is also a need for the government to address issues surrounding the current curriculum being used in schools at all levels. How relevant are they? Do they allow the average Nigerian graduate to compete internationally? Can they adequately prepare and equip these students to solve the problems of the future? These are pertinent questions that need to be addressed.
Are education courses a dumping ground for students who could not study their preferred courses, or is it a course that attracts the brightest and the best? While infrastructure is important, if the issues above are not first addressed, a wonderfully set up computer laboratory or library will be redundant and will not be used to its fullest capacity.
The standardisation of the education industry is also of concern. Schools can be set up overnight in people's backyards. Unlicensed teachers are often employed to teach, and each school may determine which curriculum they prefer to implement. While this allows for the bar to be set high in some instances, in others it also allows for the bar to be set very low. The role of implementation of policies and standardisation of procedures needs to be implemented across the board.
Looking towards the 2023 elections, it stands to reason that these discussions need to hold between key stakeholders and players in the education space. Party candidates also have to be interrogated on their roadmaps and plan to uplift education in Nigeria, and eventually be held accountable. If education is not a key driving force in any campaign, it is already evident that other aspects of nation-building will be short-lived.
Beyond devoting a proportion of expenditure to education, it is overly important to also spend on the areas that promise the most impact for the actualisation of other Sustainable Development Goals (SDGs), poverty eradication inclusive, and the growth and development of the country in general. Training for teachers should top the list of areas of education expenditures with learning tools and equipment as conventional spending on brick-and-mortar classrooms, chairs, and tables phase out. We cannot feign ignorance of the new direction for global literacy and education.
The health and safety of students and improved working conditions of teaching staff need to be enhanced. The girl child also needs to be protected in Nigeria. All told and in light of the foregoing, it will be disastrous for Nigeria to close a blind eye to the impact that education plays in making life meaningful for its citizens. This is because, a literate society promotes comprehension, internationalism, and value-based contribution to the common goal of our nation and living.
Now That Campaigns Are Here…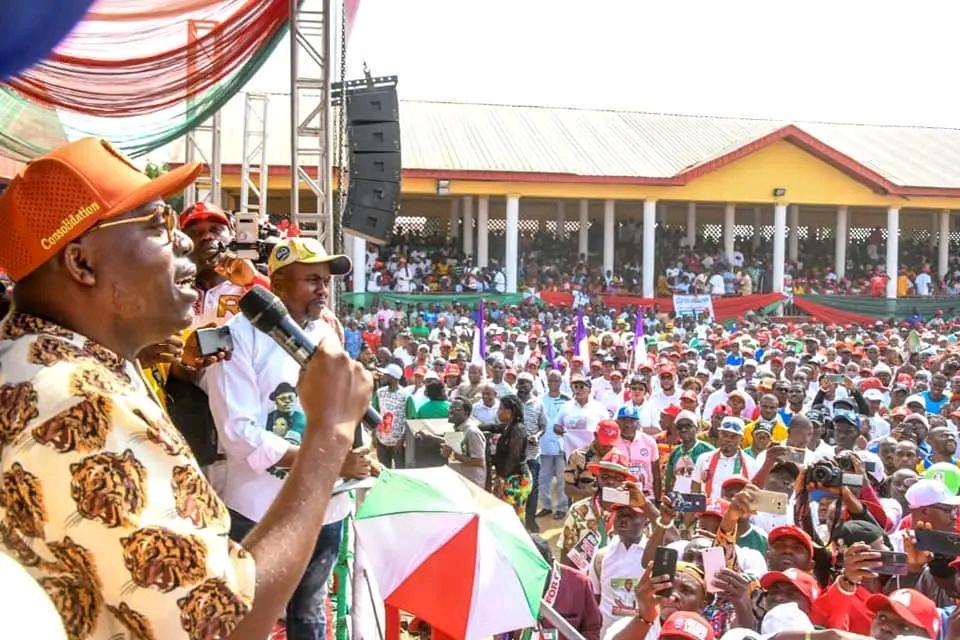 Ahead of the February and March general election this year, the Peoples Democratic Party (PDP) in Rivers State, officially commenced its open-air campaigns last Monday. The ruling party in the state successfully launched the campaigns in Omoku, the headquarters of Ogba/Egbema/Ndoni Local Government Area. Yesterday, the party moved to Omagwa to campaign in the Ikwerre Local Government Area.
Other political parties have been mobilising and sensitising the electorate across communities in the 23 local government councils. As the drive intensifies, we implore politicians and political actors to play by the rules set out by the Constitution of the Federal Republic of Nigeria, the Electoral Act 2022, and the Independent National Electoral Commission (INEC) guidelines. We also charge them to ensure compliance with extant state and community rules and regulations for peaceful, non-violent electioneering campaigns.
We ask them to be tolerant and deferent in the choice of words and characterisation of issues. They should get around using inflammatory and acrimonious words during campaigns in the state. We equally apprise them to concentrate on issues of utmost significance to Rivers people, rather than trivial comments, allegations, and bombastic and unrealistic claims. As the ruling and oldest party in the state, the PDP, in particular, should be a worthy example for others to emulate.
Political campaigns should be conducted in a benign, orderly and mature manner. The Electoral Act 2022, Section 92 (1-6) prescribes how political campaigns should be conducted. The law provides that "a political campaign or slogan shall not be tainted with abusive language directly or indirectly, especially such is likely to injure religious, ethnic, tribal or sectional feelings."
We note that this election will not be as effortless and uncomplicated as some people might think. Several developments in the country and around the world are likely to shape the choices the electorate may make during the elections. Many independent voters now inhabit the communities and states. Most are not likely to vote for political parties, but individual candidates based on their personal convictions in the characters and pedigrees of the candidates.
Here in Rivers State, political gladiators should tailor their manifestos to address the frantic needs of the people and residents of the state. While campaigns are merely contests of ideas and questions, campaign managers may be inclined towards inflicting buckshot bruises on one another. As such, it may be crucial for INEC to remind all contestants and their parties of their responsibility to campaign decently, heeding the code of conduct for the elections.
The electoral umpire has to work with security agents to ensure there are no violent outings. This has become necessary because politicians are desperate to obtain votes for themselves and may not take an issue-based approach to the campaigns. This is going to hurt the people deeply and the development of our democracy. These politicians are striving to employ a variety of anonymous tactics to launch varying degrees of smear campaigns against their opponents.
In a way, the essence of political campaigns is to help voters make the right choices from a broad range of options. This time, Rivers people deserve more than the usual allotment and purchases of musicians, comedians, crowds, and dancers to entertain the assemblages for political rallies. Those aspiring to lead need to figure out that when campaigns are vicious and chaotic, the results do not serve the public good.
Therefore, it is of most significance to ensure that the rules and regulations governing the campaign season are binding on all involved and that all key stakeholders compete on a level playing field. Candidates should elaborate on matters about ordinary people. They should tell us how they will deal with the challenges of the state. Key issues such as the economy, security, agriculture, education, and health, among others, should feature prominently in the 2023 polling campaigns.
Accordingly, political parties in the state must look at practically every sector of the economy and society. They must specify how they will raise funds and, possibly, new ideas to invest in the sectors. Will they ask for special assistance or budget funds to improve infrastructure? What are their short, medium and long-term plans? What are the means and logistics to achieve this dream? The candidates need to provide answers to these questions.
There is no doubt that Rivers people are looking for a firm commitment from political parties and their nominees to address the challenges they face. The problems we encounter in the state are well known. Unlike in the past, we would rather not see candidates give superficial explanations of issues or romanticize concerns about them. We think that the quality of campaigns is a precondition to the quality of governance when a winner emerges in the end.
All the candidates now have the opportunity to fire from all cylinders in a bid to sell and market their programmes to voters. However, in doing so, the need to emphasise issues should be the sole focus. Elsewhere in advanced democracies, this is hardly a concern. In those climes, political parties and candidates, sensitive and responsive to voters, set a great store on investigating the issues facing them and proffering solutions in their manifestos. This is possible in our state.
Issue-focused campaigns are germane to concretising our democracy.  They will provide the electorate with an understanding of the plans in store for them, thereby helping them make informed decisions as to whom to vote for. This will take away the bad blood created and the predisposition towards violence at the least provocation among rival political parties. Issue-oriented campaigns will also assist the people understand that what is vital when electing their leaders, is not their ethnic background or religion, but their ability to deliver good governance.