'Tax Incentives Alone' ll Not Attract Investors'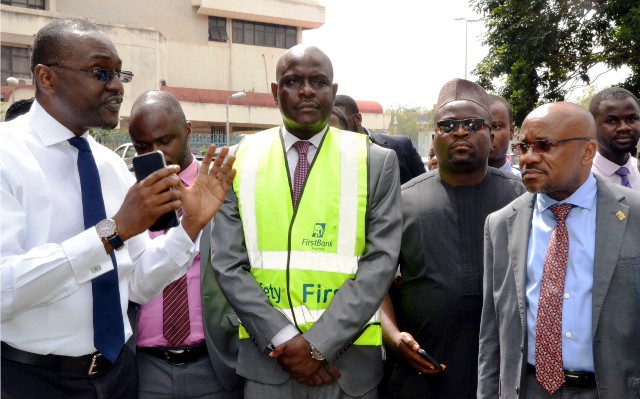 A tax expert, Mr. Taiwo Oyedele says only tax incentives to industries without addressing other challenges will not bring about the desired economic growth in Nigeria.
Oyedele, Head, Tax and Regulatory Services at PricewaterhouseCoopers (PwC), made the assertion in an interview with newsmen in Lagos, last Friday.
He said that the task in Nigeria should be how to attract investors based on the enabling environment and viability of the country's business climate rather than luring them with Pioneer Status Incentive (PSI).
The Federal Executive Council (FEC), had at its last meeting, approved additional 27 industries to enjoy the Pioneer Status Incentive to encourage and attract investments into critical sectors of the economy,
Oyedele described pioneer status incentive as a tax holiday granted to industries not necessarily engaging in pioneering activities, but considered not mature and requiring support to grow.
The PSI exempts companies which meet certain requirements from the payment of company income tax for an initial period of three years and subject to additional one to two years renewal.
Oyedele said that the problem of the manufacturing sector was not that of tax holiday, but many other disincentives hindering their growth and competitiveness.
"There is the challenge of power, quality of products, trade tariffs, dumping of substandard foreign goods, lack of infrastructure and the perceived harsh business operating environment.
"Many of the companies that left Nigeria, such as Dunlop, left because they cannot make profit. If you cannot break even and I give you pioneer status, you are only wasting your time.
"The challenge is how to make Nigeria's manufacturing sector viable because they are the real engine of growth; they generate employment, add to Gross Domestic Product (GDP) and reduce dependence on importation.
"While pioneer status might help a little, it does not solve 10 per cent of the problem," he said.
The tax expert said that the country should get to a point where the number of eligible industries for pioneer status would be reducing.
"We really need to narrow it down to things that are more important like power generation, technology and innovation; those kinds of fundamental things that can transform the economy.
"May be, we need to have our own form of Google in Nigeria and tax holidays would help this form of innovations," he said.
NAN reports that some of the industries added to the list are into mining and processing of coal, processing of cocoa, tanning and dressing of leather, e-commerce service, manufacture of machinery and manufacture of steam generators.
Others are into music production, video and television programme, photography, mortgage backed securities under Investment and Securities Act, waste treatment, disposal and material recovery.
Imported Goods Killing Local Production – Presidency
The Presidency has frowned at the rate of consumption of imported goods in the country, and has urged Nigerian consumers to change their mindset and patronise locally-produced goods, especially in the agricultural sector, to boost revenue and job creation.
Special Adviser to President Muhammadu Buhari on Media and Publicity, Femi Adesina, disclosed this while speaking at a one-day seminar/exhibition with the theme, "Re-orientation towards ensuring preference and consumption of domestic agro-allied products", which was organised by Zakclair Investment Limited.
Adesina, who was represented by the Special Assistant to the President on New Media, Tolu Ogunlesi, said more Nigerians would be financially empowered when people patronise locally manufactured goods.
He explained that no nation could truly develop its production capacity when its economy was based on imported products.
The presidential spokesperson observed that most developed nations of the world were those whose economies were based on the local production of goods.
He said the unbridled importation of products was weighing heavily on the country's foreign exchange reserve.
"We must also be willing to innovate with our local products in ways that can get us a wider audience.
"Instead of expending scarce resources and importing goods and services, we can channel them to create jobs for people. We need to believe more in the value of what is indigenous to us, as a people.
"When we consume locally made products, there will be less pressure on our foreign exchange. In the same breath, the value addition that happens locally means jobs.
"The economic value of consuming locally made goods is in all the jobs that will be created.
"I think that with the kind of market that we have in Nigeria, 200 million people, you can see there is a lot that we can do with domestic products", Adesuna said.
Delivering the keynote address, the Executive Secretary of the Agricultural Research Council of Nigeria, Prof. Garba Sharabutu, urged stakeholders to stop paying lip service to the efforts to drive the consumption of made-in-Nigeria products, saying "we need to take it from words to action".
Earlier, the CEO of Zakclair Investment Ltd, Adelabu Abdulrazak, explained that with the country's ailing economy, there was a need to direct attention to preference and consumption of locally-made products.
"Consequently, we believe there is a need for a discourse in this aspect of our national life with the aim to infuse patriotism, encourage policies that tackle this lifestyle, reorientate our citizens and massively stimulate the growth of our economy," he said.
Commission Extends Deadline For Digital Money Operators' Registration
The Federal Competition and Consumer Protection Commission (FCCPC) has announced the extension of deadline for registration of online money lenders and operators, otherwise known as Digital Money Lenders (DML).
Making the registration extension known in a statement that was made available to The Tide at the weekend, the FCCPC Chief Executive Officer, Babatunde Irukera, said the process has been extended to March 27, 2023.
The FCCPC boss stated that the extra time was to ensure that the registration of DML whose registration was still in process was adequately achieved, and to also prevent significant market disruptions.
It is the third time the commission has postponed the deadline for registration, since it enforced compulsory registration in August 2022.
"On December 6, 2022, in furtherance of the collaboration of the Inter-Agency Joint Task Force, the FCCPC extended the deadline for the registration of DML to January 31, 2023.
"This was to ensure the registration of DMLs whose registration was still in process and to prevent significant market disruptions.
"The Commission noted, however, that several DMLs have not yet provided all relevant documentation to complete their registration process.
"To this end, the Commission is further extending the registration deadline to Monday, March 27, 2023″, The statement read in part.
The FCCPC recently released a limited interim regulatory and registration framework for digital lending in order to curb unethical interest rates, violation of consumer privacy, and other unethical lending practices perpetrated by unchecked digital lenders in the country.
By: Corlins Walter
Manager Clarifies PH Airlines Building Occupancy Issues
The Port Harcourt Airport Manager, Mr Felix Akinbinu, has given reasons for the delay by airlines operating at the Port Harcourt International Airport, Omagwa, in occupying the newly commissioned Airport Building.
Noting that airlines still operate from the Terminal building, he said the nature of business operations of airlines is such that makes them operate from the terminal building in order to meet the boarding requirements for passengers.
Akinbinu, who disclosed this while interacting with aviation correspondents, stated that the newly commissioned airlines building is not just for airlines alone.
He said it's office space for any group or individuals to use, though it bears the name, "Airline Building".
According to him, the airlines will still operate from the terminal building because the newly commissioned airlines building is to provide additional office space for airlines to accommodate their other activities and staff.
"To be frank with you, what we have in the new airlines building is just eight office space accommodation, and it is not only for airlines, it is open to everyone or group that need an office space.
"It is not that we are ordering the airlines to leave the terminal building, not at all, because they are to operate at the terminal building for the ease of their business and passengers facilitation.
"It is also not an issue of disobedience on their side for still operating at the terminal building. All they will do is to acquire additional office space for their staff and operations", Akinbinu said.
The Tide's check earlier showed that the new airlines building is sited at a distance place from the terminal building, which makes it difficult for airlines to easily access, considering their style of business operations.
Some officials of airlines The Tide interacted with stated that they will not operate from the new airlines building because it was sited across the airport major road, distant from the terminal.
They, therefore, urged the airport management to consider the nature of their operations, and make alternative for them.
It would be recalled that the Managing Director, Federal Airports Authority of Nigeria (FAAN), Salisu Yadudu, represented by the Director of Operations, Murktar Munye, had at the commissioning ceremony of the airlines building, early December last year, directed the airport manager to ensure that airlines occupy the building immediately.
This, he said, was to decongest the terminal building. But the building is yet to be occupied.
By: Corlins Walter