Don Wants Speedy Implementation Of Budget
Executive Director, African Heritage Institution, Enugu, Prof. Ufo Okeke-Uzodike,has called for speedy and effective implementation of the 2017 budget for socio-economic turnaround.
Okeke-Uzodike told newsmen in Enugu recently that the impact of the budget would be felt if implemented speedily and effectively.
He said that the impact of the budget would be felt more in its implementation rather than on timing or the amount of money involved.
"Before now, we have seen budgets passed in good time with huge monetary provisions and with good intentions, but their implementation were abysmal; just between 25 and 30 per cent.
"So, the institute is calling on the Federal Government to ensure high rate and quality implementation of this year's budget to improve the economy and revamp the already healing economy.
"We expect 80 per cent implementation to maximise the benefit of this newly signed budget,'' he said.
The executive director lauded the federal government for putting the economy in the part of recovery.
"The economy is already showing signs of slow but steady recovery, which is a good one,'' Okeke-Uzodike said.
He urged the government to implement all aspects of the budget to stimulate the economy and provide jobs as well as increase bargaining power of Nigerians.
"I can tell you the rate of inflation is still high; there must be conscious efforts to bring it down so that the growth of the economy will impact more on individual Nigerians and households,'' he added.
Our source recalled that the Acting President, Prof. Yemi Osinbajo, on Monday signed the 2017 appropriation bill of N7.44 trillion into law.
He described the event as "an important milestone'' in President Muhammadu Buhari's administration.
The budget christened; "Budget of Economic Recovery and Growth'' has projected revenue of N5.08 trillion with deficit of N2.36 trillion.
A total of N2.98 trillion was earmarked for recurrent non-debt expenditure, while N2.17 trillion was earmarked for contribution to the development fund for capital expenditure, exclusive of capital expenditure in statutory transfers.
A total of N434.41 billion was earmarked for statutory transfers while N1.84 trillion for debt service and N177.46 billion for sinking fund for maturing bonds.
The acting president said the appropriation act was an important milestone in the administration's Economic Recovery and Growth Plan (ERGP).
Currency Outside Banks Rises 4% To N2.29trn …As Credit To Govt Hits N32.5trn   
Currency Outside Banks (CoB) rose Month-on-Month (MoM) by N90 billion or 4.09 percent to N2.29 trillion in August from N2.2 trillion in July 2023.
It has been on the increase since March, reflecting the impact of the   implementation of the Supreme Court order that old N200, N500, and N1,000 notes remain in circulation till December 31, 2023.
The Central Bank of Nigeria (CBN)   Money and Credit data for August   also showed that Currency-In-Circulation, CIC, stood at N2.66 trillion, representing a 2.7 percent rise from N2.59 trillion in July 2023.
Recall that the implementation of the Naira redesign and withdrawal of old banknotes by   CBN sucked in about N1.81 trillion from CoB while crashing Currency-in-Circulation to N1.4 trillion in January 2023.
Meanwhile, Banks' credit to the Government rose MoM by 0.62 percent from N32.5 trillion in August to N32.3 trillion in July.
Data from the CBN Money and Credit Statistics    showed that credit to the private sector also rose by 1.1 percent to N54.7 trillion from N54.1 trillion.
This resulted in a 0.92 percent rise in Net domestic credit to N87.3 trillion in August from N86.5 trillion in July.
Cardoso Focuses On Monetary Policies To Save Naira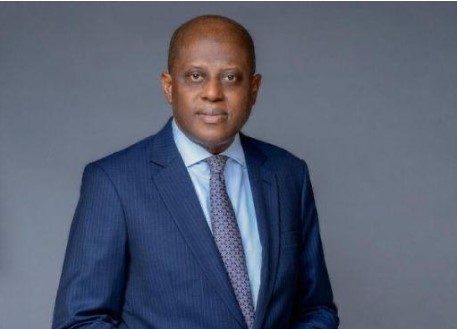 The new Governor of the Central Bank of Nigeria (CBN), Olayemi Cardoso, has disclosed that he and his team will focus solely on monetary policies to strengthen the Naira.
To achieve this, he explained, they will have to abandon some of the policies of the estwhile CBN, Godwin Emefiele, and his team that has warranted the rising inflation in the country.
Cardoso stated this during his screening by the National Assembly, and confirmation as the CBN Governor on Tuesday..
Responding to questions from the lawmakers, Cardoso said the CBN is faced with numerous challenges which the team had identified and would address them.
"We have identified issues of corporate governance, diminished institutional autonomy, discontinuity of orthodox policies and foreign currency issues.
"Addressing inflation and price stability is the function of the CBN. We will address the issue of foreign exchange unification. If there is a need for interest rate alignment, we will do it for economic growth", he stated.
To manage the economic policy, Cardoso said size matters, adding that the CBN team had identified macroeconomic indices and will facilitate new ways to attain $1trillion GDP in eight years.
On inflation, Cardoso said each will be tackled based on their causes.
"If the inflation is on food, we should ramp up production of food. If inflation is on energy, we know the challenges of energy. If you are importing, automatically you are importing inflation",  he said.
On money supply, the apex bank Governor said the way money has gone up in Nigeria, "that, itself, is behind inflation. It is the problem. It is a big problem, but going forward, we will do everything possible to ensure that deficit financing does not bring problems to us.
"These are the assurances I can give you coming from outside because we will maintain a good working relationship to block the excesses we had in the past.
"I believe that the CBN under us will have no choice but to embrace a culture of compliance", Cardoso said, assuring that they will abide by the CBN Act.
"We will not wait for oversight before we interact with the lawmakers. We will have zero tolerance to abuse of processes. We recognize the fact that we need to work closely with these chambers at the National Assembly to ensure compliance", he said.
According to him, deficit financing and undue money glut are responsible for 50 per cent of the inflation.
Consequently, he told the Senate that there is a need to stabilise the naira to settle Nigeria's outstanding debts, stating that the country is only spending money in printing currency rather than bringing in revenues.
According to him, the immediate thing to look out for is to address operational issues, which are the unsettled obligations of the CBN wealth of N4 billion or N7 billion.
He stated that Nigeria will not make progress if it is not able to handle that side of foreign exchange rate.
Cardoso also noted that foreign exchange rate is worrisome, hence Nigeria must have a stable exchange rate.
Also speaking, a Deputy Governor, Philip Ikeazor, said the present CBN is going to strengthen governance and focus on monetary policies and not fiscal policies, noting that the country must decide to support the physical majors of the CBN and ensure that exportation thrive.
"We will think outside the box, tackle inflation and the free flow of naira", he said.
The Deputy Governors screened and confirmed are on the day were: Emem Usoro, Abdullahi Dattijo, Bala Bello and Philip Ikeazor.
Seme Customs Intercepts 62 African Parrots On- Hawk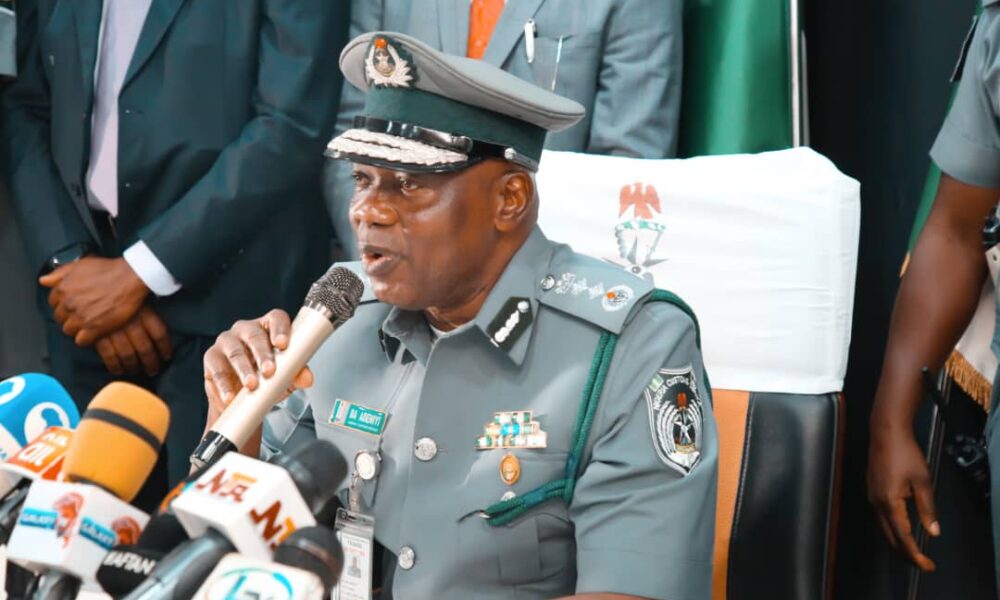 The new Controller of Customs, Seme Border Command, Timi Bomodi, has has disclosed that the command seized 69 smuggled birds from smugglers who had moved the birds from Kaduna enrout Benin Republic.
The discovery, according to him , was made while customs operatives at the border were on patrol along Seme– Badagry Expressway, acting on credible intelligence intercepted a Benin Republic-bound luxurious bus from Kaduna State..
Two suspects were arrested in connection with the seizure and six of the birds were reportedly dead, due to poor condition under which they were being moved.
The  seizures, according to him, were worth over N6,859,932.
"Upon searching the bus, 51 live Green parrots, five live African Grey Parrots, five dead Green Parrots, one dead African Grey Parrot, and one live hawk in iron nets and a Paper Box were discovered. Six of the birds and two suspects were also arrested in connection with the seizure", Bomodi said.
The African Parrot have a duty paid value (DPV) N6,859,932 only.
Bomodi condemned the criminal act by some members of the society considering that the trade in endangered wildlife contravenes the Convention on International Trade On Endangered Species (CITES) of Wild Fauna and Flora which is an International Agreement between Governments, of which Nigeria is a signatory
He warned the perpetrators of this illegal trade to "stay out of the Lagos – Abidjan corridor or they will continue to incur heavy losses if they so insist.
"In line with the dictates of the Nigeria Customs Service of promoting inter-agency collaboration and synergy, and considering the nature of the item, the seized Parrot will be handed over to the Nigeria Agricultural Quarantine Service (NAQS), Seme Command.
"Officials of the f National Park Service will be informed of this seizure as it is their responsibility to rehabilitate and protect them from further harm".
By: Nkpemenyie Mcdominic, Lagos