Glaucoma: Expert Urges Regular Screening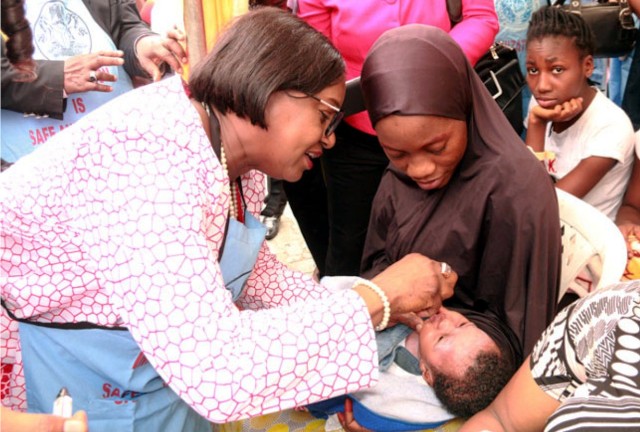 About 68 million people across the globe have been said to be  infected with glaucoma disease with about 95 per cent of the population not being aware of their glaucoma status.
To reduce this percentage and further check the rate of the disease, persons up to 40 years and above have been advised to engage in regular glaucoma screening exercise to maintain their good eye sight.
Consultant Ophthalmic Surgeon, University of Port Harcourt Teaching Hospital (UPTH), Dr Godswill  I. Nathaniel  told The Tide in an exclusive interview in his office, in Port Harcourt, that about five per cent of  every individual of 40 years and above have the disease regretting however, their ignorance which he attributed to lack of regular check-up.
Nathaniel who explained that glaucoma was a group of diseases that affects the optic nerve of the eye leading to vision loss and or blindness revealed that Glaucoma is the second leading cause of blindness and the number one cause of irreversible blindness worldwide.
In his words, "in Nigeria, about five per cent of every 40 years and above individual has glaucoma and about 90-95 per cent of them do not even know that they have it. This is very dangerous because when it is not detected early enough, blindness sets in. Particularly for the Open Angle Glaucoma which is the common type in Nigeria, we are very worried about it because the patient may not know until it is already advanced".
"Glaucoma has no cure but it can be treated therefore, early detection and prevention is needed in order for one's vision to be preserved".
Nathaniel further revealed that the Ophthalmology Society of Nigeria (OSN), University of Port Harcourt Teaching Hospital (UPTH) chapter in partnership with Rivers/Bayelsa Chapter of the OSN and other stakeholders offered free screen for over 1,500 persons at the concluded World Glaucoma Week and stressed the need for a continuous screening to keep the eye intact.
"Though we targeted about 3,000 persons, over 1,500 persons were screened and the result is encouraging. We urged them not to let the  screening end at this free one but they should on their own visit hospital for regular screening in order for them to preserve their sight because that organ of the body is very essential and all that it will take for it to be preserved should not be neglected, beginning with the regular screening", the consultant said.
Lady Godknows Ogbulu
8 Simple Tips To Have A Healthy Year
This year is already on to the second month and its moving at a speed that may take many off balance as they push for the rat race, and how to have the best year possible.
Unfortunately, many people put health behind, thinking that life will take care of itself but that never happens. Normally, health priority number one should be taking care of oneself.
Below are shared health tips to help you make the most of this 2023:
1. Get a Check-up
When you visit your doctor or the hospital for your annual check-up, he or she should screen for the vitals like: high blood pressure and cholesterol and abnormal glucose(Sugar levels) or lipid levels. Your doctor will also make sure you're at a healthy weight and up-to-date on your immunizations and check for potentially dangerous skin lesions.
2. Stop Smoking
Smoking not only damages your lungs, it also increases your risk for heart attack, bladder cancer and even erectile dysfunction. Talk to your doctor about options to help you quit smoking, including medications, patches or a smoking cessation.
3.Avoid Too Much but Embrace Early Morn Sun
The benefit of early morning sun is  Vitamin D and to improve mood. However, too much sun can be damaging. Try getting early morning sun at least twice a week from 7-10am.
4. Get Moving
If you haven't adopted a routine of regular exercise, this year is the time to do it. Commit to exercising at least 30 minutes, 3 days a week to help keep your weight controlled, reduce your stress and stay healthy. You don't have to be an extreme athlete; choose to take the stairs instead of an elevator, do stretches during the commercials of your favorite TV show, or go for a walk around your neighborhood.
5.Watch What You Eat
Take a new look at healthy eating by thinking about all the food you can eat, not what you "can't" eat. Make sure you're getting enough fruits and vegetables, calcium, whole grains and lean protein in your daily diet. Experiment with cooking old favorites in a different, healthier way, like baking chicken instead of frying it or grilling fish instead of sautéing it.
6.Commit to Better Sleep
Getting good quality sleep, and enough of it, plays a big role in your overall health. Make sure you're getting at least 7 hours a night and try to go to bed and wake up at the same times each day. Create a bedroom that's conducive to good sleep by making it dark and quiet and removing electronics like televisions, computers and cell phones.
7.Adopt a Hand-washing Routine
In this period of Covid and other contaminables regular hand washing is the number one way to protect yourself against illness. Always wash your hands after using the bathroom, before preparing and eating foods, after blowing your nose or coughing, when you are around someone who is sick and after caring for animals. Make sure you're using warm water, lathering the soap and scrubbing, rinsing and drying.
8.Make Time for a Break
Simply put rest most often. These days we're all moving a mile a minute, and "multi-tasking" is a popular buzz word. Taking short breaks from work throughout your day can reduce stress on your mind and body. So, get up from your desk and take a walk around the office; do some light stretching at lunch; or take a break to chat with a coworker around the water cooler.
WHO Raises Alarm Over Fake Drugs On Children
The World Health Organisation(WHO) has made an urgent call  to countries to prevent, detect and respond to incidents of substandard and falsified medical products on children.
Over the past four months, it said many countries have reported of several incidents of over-the-counter cough syrups for children with confirmed or suspected contamination with high levels of diethylene glycol (DEG) and ethylene glycol (EG).
It said,"The cases are from at least seven countries, associated with more than 300 fatalities in three of these countries. Most are young children under the age of five. These contaminants are toxic chemicals used as industrial solvents and antifreeze agents that can be fatal even taken in small amounts, and should never be found in medicines."
Based on country reports, the world apex health body issued three global medical alerts addressing these incidents.
WHO's medical product alerts were rapidly. disseminated to the national health authorities of all 194 WHO Member States.
These medical product alerts requested,  the detection and removal of contaminated medicines from circulation in the markets, increased surveillance and diligence within the supply chains of countries and regions likely to be affected,  immediate notification to WHO if these substandard products are discovered in-country.
It called on various key stakeholders engaged in the medical supply chain to take immediate and coordinated action.
Calling on regulators and governments to detect and remove from circulation in their respective markets any substandard medical products, WHO urged  that all medical products in the respective markets are those approved for sale by competent authorities and obtainable from authorised/licensed suppliers.
It urged the appropriate authorities to improve and increase risk-based inspections of manufacturing sites within their jurisdiction in accordance with international norms and standards.
Further stressing increased need for market surveillance including risk-based targeted testing for medical products released in their respective markets including informal markets;it emphasised the need to enact and enforce, where relevant and as appropriate, laws and other relevant legal measures to help combat the manufacture, distribution and/or use of substandard and falsified medicines.
NGO Trains Healthcare Workers On Effective Handling Of SGBV Cases
The Abiodun Essiet Initiative for Girls (AEIG), an NGO, trained no fewer than 40 healthcare workers and members of Community Development Committee (CDC) on effective handling of Sexual and Gender-Based Violence (SGBV) cases in their communities.
The Tide source reports that the participants were drawn from various primary health care centres in Abuja Municipal Area Council (AMAC) and Bwari Area Council of the FCT.
The theme of the training is; "Strengthening the Capacity of PHCs and Ward Development Committees on SGBV Case Management and Access to Efficient Healthcare Service Delivery."
Mrs Abiodun Essiet, the Executive Director of AEIG, said the training was aimed at improving the knowledge of  healthcare workers on how to effectively manage cases of SGBV in their centres.
She added that "the training focuses on proper documentation, management and non-tampering of evidences, which will assist in the prosecution of perpetrators.
"Healthcare workers are frontliners that manage SGBV cases and other people interact with them to share ideas with them, so, it is important that we re-orient them about their position and how they can handle these cases.
"Our project goal is to strengthen traditional justice system to effectively combat SGBV, and so far, we have done that across the area councils last year.
"What we are doing now is to train healthcare workers who will be interfacing with community development committee members in the various communities.
"These are issues of paramount concern to communities where most of the original inhabitants of the FCT are, as it is only the primary health centres that they can access care.
"So we want to work together with the healthcare facilities and ensure that the original inhabitants of the FCT are better served."
Dr Laz Eze, the Founder, Make Our Hospital Work Campaign, stressed the need for primary healthcare facilities to be accessible and affordable to the people.
Eze, who spoke on; "Promoting Health Care Delivery: The Role of Primary Health Care", added that PHCs were important in the areas of education, prevention, as well as physical and psycho-social response to SGBV survivors.
He added that drastic measures must also be taken by communities to ensure that SGBV cases were reported to the right authorities.