CBN Urges Enugu Farmers To Form Co-operatives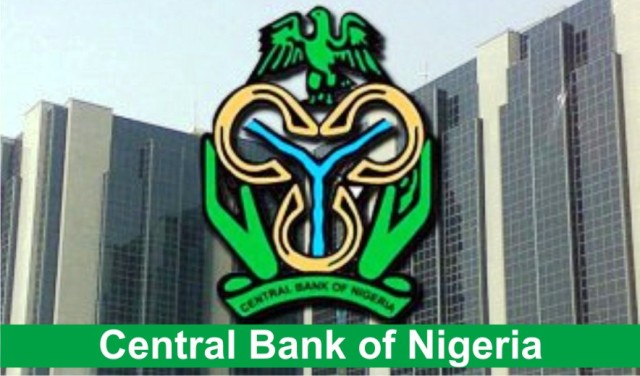 The Central Bank of Nigeria (CBN) has advised farmers in Enugu State to form cooperatives in order to benefit enormously from the apex bank's Anchor Borrowers Scheme.
The Anchor Borrowers Scheme is a CBN initiative to empower farmers in cooperative societies to get loans at single-digit interest rate from the apex bank to produce, package, refine and market farm produce.
The CBN Governor, Dr Godwin Emefiele, gave the advice on recently during CBN's Special Day at the ongoing 2017 Enugu International Trade Fair.
Represented by Mr Emmanuel Okonjo, CBN's Branch Controller in Enugu, Emefiele said that the CBN targeted 20,000 farmers to benefit from the apex bank's anchor borrowers in Enugu State.
"Enugu State will produce rice twice a year – rainy and dry season farming – as well as participate in all the value chain of rice production in the scheme.
"However, it is regrettable that Ebonyi State is far ahead of Enugu State since we have only something above 1,000 farmers with BVN captured in the state by the CBN.
"I have spoken with Governor Ifeanyi Ugwuanyi who has personally promised to mobilise farmers in the local areas of the state to meet the number of farmers required for the scheme in the state.
"I must tell you that some states, especially Ebonyi State, is already doing well in this rice production programme," he said.
Emefiele said that various initiatives the bank had rolled out were to encourage inclusive growth of all sectors and increase wellbeing of the people in the country.
He urged Nigerians, especially the political class and opinion leaders to support CBN to financially reposition the country for economic advancement.
The President, Enugu Chamber of Commerce, Industry, Mines and Agriculture (ECCIMA), Rev. Ugochukwu Chime,  thanked CBN for stimulating economic growth for the people.
"We are happy for the CBN coming to interface with the general public through this fair and we solicit that this new friendship will continue," Chime said.
The Enugu International Trade Fair, which is being supported by the Federal Ministry of Trade and Investment, is organised to provide a platform for showcasing Nigeria's non-oil commodities with export potential.
The exhibition also provides an opportunity for local and foreign businesses to explore and access commercially viable markets in the South-East geo-political zone.
The theme of the 28th edition of the fair, which will end on April 10, is: "Promoting Nigeria's Industrial Sector and SMEs for Inclusive and Robust Economy".
SMEDAN Begins 2023 Registration For Loans, Grants, Others
Small and Medium Enterprise Development Agency of Nigerian (SMEDAN) has commenced the 2023 registration for Small and Medium Enterprises (SMEs) to make them eligible for a range of benefits, including loans, grants, government assistance, and other resources for the year.
The opportunity was made known through the Director General of SMEDAN Mr Olawale Fasanya in their website.
Fasanya said the opportunity would help to grow small businesses and also provide access to benefits that will support them, as well as make resources available to help SMEs succeed.
"Loans can provide a small business with the necessary capital to start or expand operations. Loans can be customised to meet the specific needs and goals of a business.
"Making timely loan payments can help a business improve its credit score, which can be useful when seeking a loan or future investment.
"With access to capital, businesses may be able to pursue new opportunities for growth and expansion", he said.
He advised small and medium enterprises to take advantage of the SMEDAN support by becoming more competitive in their respective markets.
"It can help small businesses access resources, such as funding and training, that may not be available to them.
"It can provide opportunities for small business owners to connect with other businesses and industry experts, resulting in valuable partnerships and collaborations", he said.
According to the SMEDAN DG, the specific requirements and procedures for registering a small or medium business with SMEDAN vary, depending on the nature of one's business and its location in Nigeria.
Plays a vital role in supporting the development of small and medium enterprises in nigeria. through its various programmes, it can provide businesses with access to capital, resources and expertise that can help them grow and succeed.
"SMEDAN's efforts benefit both the private and government sectors, as small and medium enterprises are important drivers of economic growth and job creation", Fasanya said, "SMEDAN.
By: Lilian Peters
FG Boosts Farming In Bauchi With New Dam
The Federal Government has constructed an earth dam and provided inputs to farmers in Bauchi State.
This is in a bid to curb clashes among farmers and herders in the area.
The government also embarked on land clearing activities to boost agricultural production in the state and its environs.
Disclosing this in a statement issued in Abuja on Monday, the Executive Secretary, National Agricultural Land Development Authority (NALDA), Paul Ikonne, said the dam and inputs were provided to farmers in Azare Local Government Area of Bauchi State.
He said the dam would cater for the water needs of over 10,000 animals, and serve as irrigation facility for more than three villages in the area, adding that NALDA would provide solar-powered pumping machines to pump water to neighbouring farms.
In the statement, NALDA said tractors and site workers were currently ensuring that the dam was completed within the stipulated time frame of two weeks.
It read in part, "In an interaction with farmers from the area in Gamawa, the Executive Secretary of NALDA, Paul Ikonne, said the project is aimed at ensuring availability of water for irrigation and animal husbandry in order to curb farmers and herders clashes across the country."
It stated further that the representative of the District Head of Gamawa, Mohammed Babayo, who spoke on behalf of the farmers, appreciated the government for the dam.
Babayo, however, called on NALDA to further support farmers in the area with inputs such as improved seeds, fertilisers, pesticides, herbicides and access roads.
He said the farmers were willing to provide more land for clearing and were ready for more partnership with NALDA, stressing that it was the first time the villages would feel the presence of the Federal Government.
Babayo told the NALDA team that all agricultural activities in the area were based on collective efforts of the farmers.
Rice Cultivation: New Policy To Facilitate 2.7m Hectares -Minister
The Minister of State for Agriculture and Rural Development, Mustapha Shehuri, has said the recently launched National Rice Development Strategy II (NRDS II) Nigeria is aimed at increasing the rice area under irrigation from less than 1 million hectares to 2.7 million hectares, particularly areas under supplementary water supply to attain 2 cropping per year.
Shehuri said this while launching NRDS II in Abuja recently, noting that the rice value chain has been identified as being strategic to achieving food and nutrition security.
According to Shehuri, the document presented at the launching showed that cultivable land in the country is estimated at 4.234 million hectares, made up of rain-fed uplands at 30 percent, rain-fed lowland at 52 percent, irrigated lowlands at 17 percent and mangrove at 1 percent
He stated that the new Strategy also targets to build the capacity of 84,000 extension agents and 12 million farmers on Good Agricultural Practice (GAP) and Sustainable Rice Production (SRP).
"Part of its goal is to increase on a sustainable basis the volume of rice paddy produced, stored-up and marketed in Nigeria to meet the widening annual national demand and surpluses for export in the long run, and to improve the livelihoods of rice-dependent households in the country.
"The document further noted that the objectives of the new Strategy is to bring more of Nigeria's potential rice areas into cultivation through land development and make more rice land available.
"Enhance the productivity of existing cultivated areas through increased adoption of GAP for sustainable rice production and closing the yield gaps existing between farmers;
"Promote the adoption and use of climate-smart technologies and practices that reduce greenhouse gas emission from rice fields and increase the resilience or adaptation to climate change impact
"To promote the adoption of SRP standards to mitigate the negative impact on the biophysical and social environment of rice production. Enhance farmer's access to quality agro-inputs and their optimal use at a realistic cost", he stated.
The new Rice Strategy also aims at increasing average yield to 4.0 tons per hectare for rain-fed upland, 6.0 tons per hectare for rain-fed lowland and 7.5 tons per hectare for irrigated ecology through the introduction of new high-yielding climate-smart rice varieties.
According to report, "NRDS II document is a ten-year plan which seeks to provide direction for the development of the rice subsector to achieve government's goals of self-sufficiency in rice production, food and nutrition security, employment creation and production of surplus for export".