UN Urges More Funding For Organic Farming In Africa
The United Nations has
called for increased funding for organic farming in Africa, saying it has rich potential but is increasingly under-funded.
A survey conducted by the UN Conference on Trade and Development (UNCTAD) revealed in Rome that organic farming offers an excellent and lucrative export opportunity for Africa.
It noted in a survey that access to finance is harder to come by than five years ago.
In the survey, 64 per cent of organic farmers, exporters, and experts from 16 African countries said the situation had not changed while 23 per cent said they felt that access to financing had become more restrictive in the last five years.
Malick Kane and Henrique Pacini, authors of the survey said that the most critical areas in terms of the need for external funding highlighted by stakeholders in organic agriculture were certification and marketing, and the purchase of equipment.
They said it also include the organisation of smallholder farmers into production groups.
Kane noted that while established organic exports like coffee and cocoa benefited most from the access to finance, the survey noted that crops like organic pineapples, mangoes, bananas and even potatoes have enormous export potential.
"Our work highlights the fact that limited credit-guarantee mechanisms and insufficient capacity of commercial banks to integrate the specifics of organic agriculture are major hindrances on the ability of organic farmers and exporters to finance their activities in Africa.
"Unfortunately these are precisely the areas for which respondents said financing was becoming scarcer," she said.
Meanwhile, Food and Agriculture Organisation (FAO), noted under the survey that funding for Africa's agriculture in general has come under pressure in recent years, falling to an average of 2.7 per cent of national budgets in 2013.
It said that the fall happened in spite a 2003 African Union commitment to allocate 10 per cent of national budgets to this sector.
It also noted that the share of commercial credit made available for agriculture in Africa fell to an average of 2.8 per cent in the same year, while the global average is 5.8 per cent.
FAO added that specialist organic farmers looking for financing have seen knock-on effects, in spite the premiums they can charge to export their goods to lucrative rich markets.
Pacini, however, said that in view of the current situation, the survey advocated for a coordinated effort to improve the data collected about both the domestic and export value of organic products.
He said that with this in place, it would make a better business case for organic agriculture in Africa.
Coy Averts Labour Action, Pays 5 Months Salary Arreas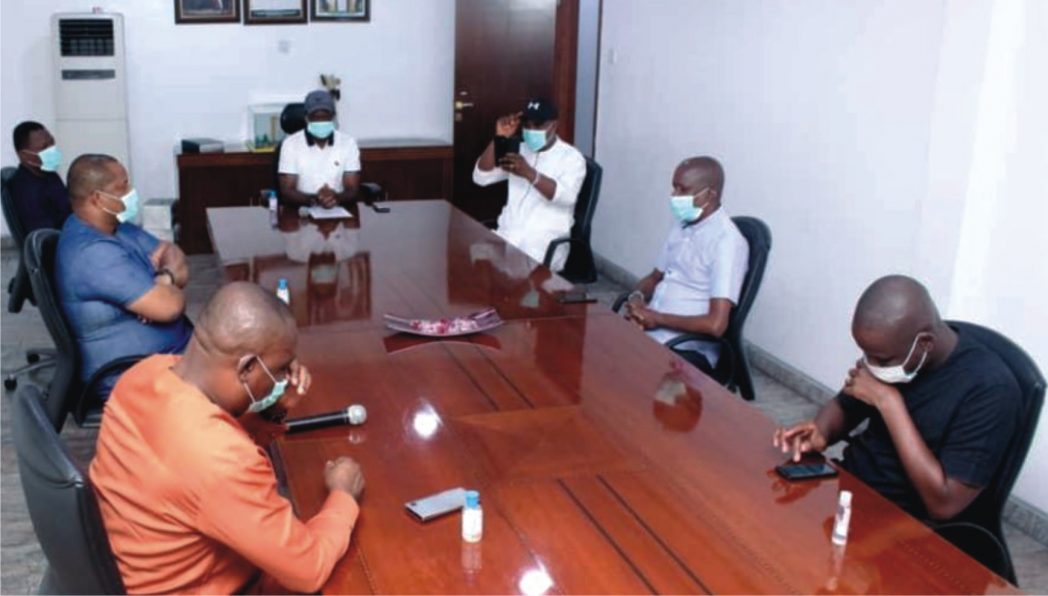 The leadership of the Maritime Workers' Union of Nigeria (MWUN), Monday, said Clarion Bonded Terminal has apologised for their delay in payment of workers' five months salary owed.
The MWUN boss disclosed that the management of the off-dock terminal responded swiftly to pay off the salaries to avoid shutdown.
Speaking shortly after a meeting with management of the bonded terminal, President General of MWUN, Comrade Adewale Adeyanju, said Clarion terminal management also apologised to the union for the delay saying it was due to a mix up.
Recall that The Tide Newspaper on Monday reported that Labour union had on Friday shut down operations at the terminal following five months unpaid salary of its members.
The leadership of union deployed senior members of the union, including the President General to the terminal to register its displeasure over withholding of the salaries of members.
The union stated that management of the terminal did not waste time in paying up the said arrears, and also apologised to the union for the delay
Speaking further, MWUN said the terminal had pledged to subsequently work in harmony with the union even as the union promised to lend support.
"Port operation is like that, sometimes correspondences that are supposed to come come to the headquarter, diea not come, but they are sent to the districts.
"The district, which has cordial relationship with their employers, did not report to us here. It was when the matter was blown out of hand that the guys concerned came here by themselves, we took it over by ourselves.
"She has apologised and my own is for her to pay, there is no need to for me to drag it further", he said.
The Clarion boss, Mrs. Bernardine Eloka, said there was a communication hitch between both parties, noting that letters were written to the inappropriate office of the union.
By: Nkpemenyie Mcdominic,
Lagos
FG Hands Over Fuel Subsidy Burden To In-coming Govt
The Federal Government has said the incoming administration of Bola Ahmed Tinubu will provide palliative measures for millions of Nigerians when petrol subsidy is lifted by June 2023.
Minister of Labour and Employment, Dr Chris Ngige, disclosed this yesterday at the 68th session of the State House Ministerial Briefing organised by the Presidential Communications Team at the Aso Rock Villa, Abuja.
"The subsidy palliatives will be left to the incoming government to implement. We'll simply hand over to them.
"Of course, we will give recommendations which they are at liberty to either accept or reject", he said.
The Tide's source reports that the Federal Government said it had yet to harmonise its efforts with states to provide palliatives to cushion the effect of the gradual removal of petroleum subsidy scheduled for June.
However, it said the concerned committees would soon conclude discussions with key stakeholders as the Buhari regime winds down.
The Minister of State for Budget and National Planning, Clem Agba, who addressed journalists at the time, noted that a committee led by the Vice President, Prof. Yemi Osinbajo, and the National Economic Council comprising state governors had been working to resolve the issue for over 12 months now.
Within that period, however, the committee had yet to harmonise its templates, he added.
Abba said, "For over a year plus now, the Vice President, Yemi Osinbajo, has been leading a committee working on this and the National Economic Council also has a committee that has also been working on this.
"So, the stage that we are in now is how to finalise the suggestions that have come out from both the Federal Government and the governors' side.
"Like you know, it is something that is going to affect the entire nation. They will just have to ensure that everyone is carried along, that is both the federal and sub-national governments", he added.
Customs Rakes In N54.9bn In 3 Months …Seizes Containers Worth N94.6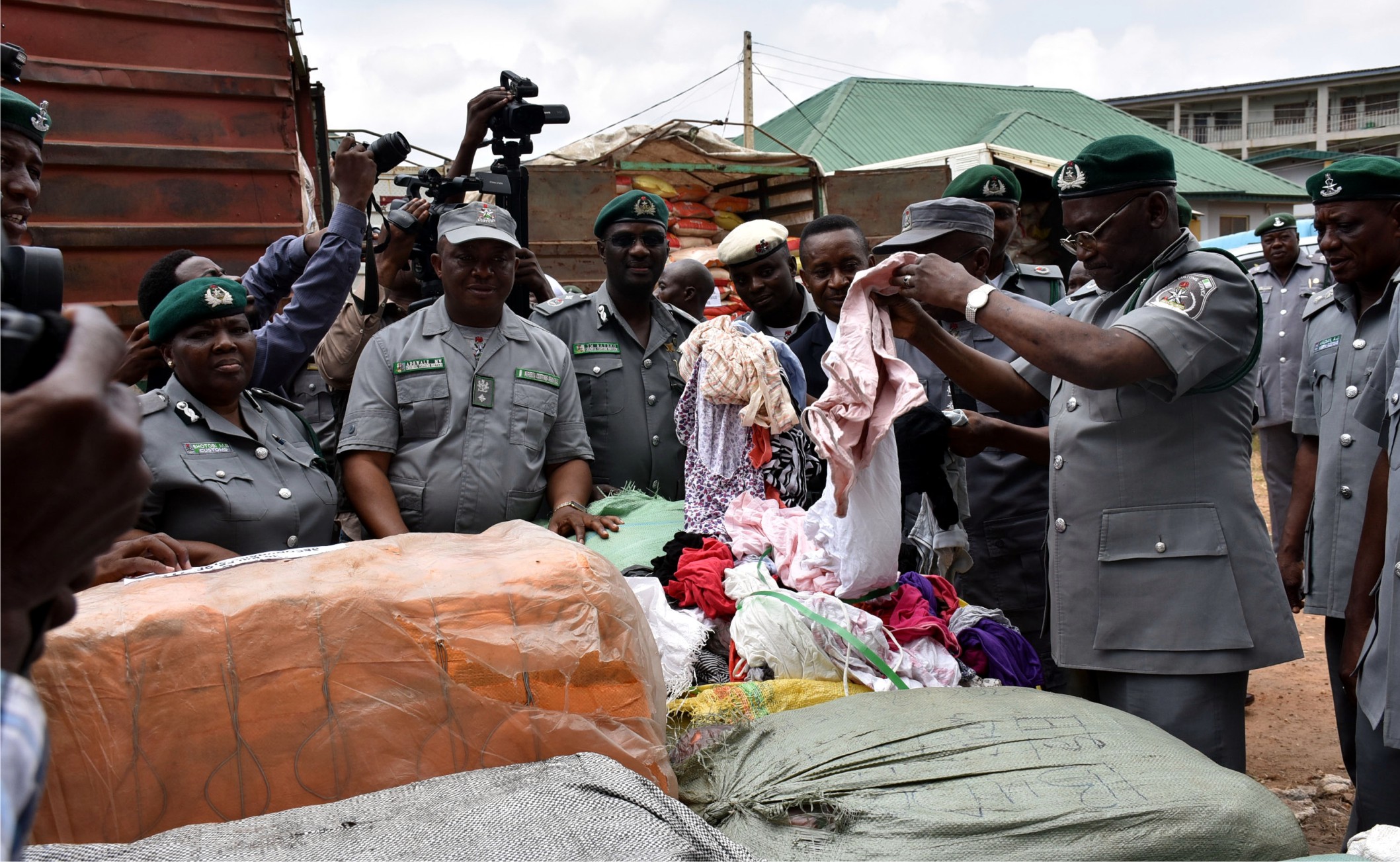 The Nigeria Customs Service (NCS), Area 2 Command in Onne, Rivers State said it generated the sum of N54, 992, 123, 687.15 billion revenue from January to March, 2023.
The Command Controller, Comptroller Baba Imam, who disclosed this yesterday, while speaking to newsmen in Onne, Eleme Local Government Area of Rivers, said the sum was out of the N336bn revenue target for the year 2023.
He said an increase of N1, 132, 925, 556.82 billion was recorded from the revenue, compared to what was realised in 2022.
The Command Controller further disclosed that the Command recorded several seizures, which, he said, reflected its commitment to facilitating only legitimate trade in line with the provision of extant laws.
According to him, the command seized 24 containers laden with refined vegetable oil, comprising a total of 28,860 gallons of 25 and 10 litres of La-Jonic vegetable oil with a duty paid value of N833, 172, 538.42 and two containers laden with 1,165 cartons of Analgin injection and fireworks.
The Comptroller put the duty paid value of the two containers at N94, 652,168.39 million, saying one 20ft. of machete was detained on documentation grounds pending provision of end of user certificate.
"In revenue generation, the command was given a target of N336 billion as revenue target for 2023.
"As of today, the Command has generated a total revenue of N54, 992,123, 687.15 billion which transits to 16.3 per cent of the target. When compared to the same period last year, the Command has an increase in revenue of N1,132, 925, 556.82bn.
"This figure was realized in spite of not having vessels berth in Onne Port for some time due to the election atmosphere.
"We look forward to a continuous rise in revenue generation in the coming months as we expect vessels to berth on our coastline within the next few weeks", Imam siad.
On anti-smuggling activities, within the past few weeks since he assumed office, he said there has been a harvest of seizures justifying their committed resolve to facilitate only legitimate trade in line with the provision of extant laws.
"This is made visible with the display of a total number which comprises 26 seized containers and one detained container for violation or contraventions of various customs laws and breach of procedures as provided under the revised import prohibition guidelines Schedule 3 Article 4 of the Common External Tariff 2022-2026 as well as Section 46 paragraph (b), (d), (e), (f) and 169 of Customs and Excise Management.
"Twenty four containers laden with refined vegetable oil comprising a total of 24,860 gallons of 25 and 10 litres of La-Jonic vegetable oil. Also seized were other two containers laden with 1,165 cartons of Analgin injection and fireworks with other items", he said.
He explained that the seizures were made purely with intelligence gathered and 100 percent physical examination, saying investigation was ongoing through its legal and intelligent unit with a view to apprehending the culprits and making them face the law.
Imam also warned that the NCS under his watch will take punitive measures against importers and agents who exhibit any defiant behaviour by not operating in accordance with extant laws of the land.