Reject Emergency Powers Bill …Public Affairs Analyst Tells NASS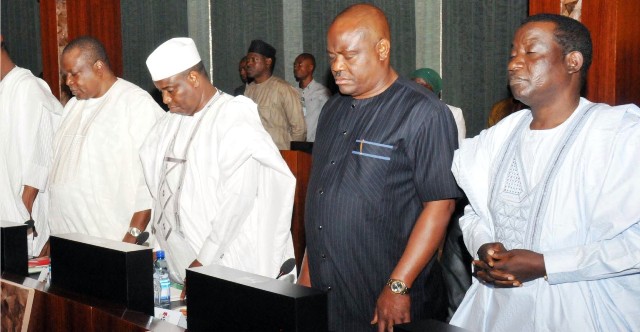 Even before the rumoured Economic Stabilization Bill 2016 aimed at giving President Muhammadu Buhari emergency powers gets an opportunity to be presented to the National Assembly, a public affairs analyst and procurement expert, Mr. Biebele Arimie has urged the National Assembly to reject the proposed law in its entirety because it will put the nation's economy in a few hands and kill the anti-corruption crusade.
Making the call in an interview with The Tide in Port Harcourt, Arimie said the bill, if allowed to see the light of day, will completely destroy the economy and bring untold hardship to the generality of Nigerians, adding that those pushing the bill were misleading and misdirecting the President for some other considerations other than the good of the economy and the welfare of the people.
"My advice to the National Assembly will be to reject it completely. I want to believe that there are people in this government that want to mislead and misdirect the President. They're trying to pull the wool over his eyes, not just him alone but the entire Nigerians because it does not make any economic sense," he said, adding that "this rumour flying around about them wanting to settle political stakeholders at the expense of Nigerians even when we have a very bad economy, I don't think is acceptable, and I don't think the National Assembly should even give it a thought".
Arimie, who is also a former Chairman of the Nigerian Institute of Purchasing and Supply Management, Rivers/Bayelsa chapter, described as crazy and out-landish the proposal to raise mobilisation fee to contractors from 15% in the procurement law to 50%, in the proposed bill, arguing that it was against international best practice for any mobilisation to be given at all.
"Remember, the Procurement Act requires the contractor to have the financial and technical capacity to do the job", he pointed out, stressing that if the law has gone further to prescribe 15% mobilisation in addition to the financial capacity of the contractor, it was outrageous to raise it to a whooping 50% when all that is needed is for government to release money as at when due, at every milestone.
"When you abridge the procurement process and give these contracts, you're putting the economy in the hands of a few unjustly because there'll be no competition, there'll be no transparency, there'll be no accountability", he insisted, arguing that the present state of the economy cannot support such a measure.
On the issue of patronising local contractors, Arimie wondered the rationale for this provision when the Procurement Law has already taken care of it under what he called Domestic Preference.
"All that the Federal Government has to do is to constitute the Federal Council on Procurement to be headed by the Minister of Finance.
"Once you constitute that, they will formulate policies for domestic preference. You don't need to amend the law", he said, adding that "it is either that some people are trying to be mischievous or that they do not even understand the law they have in their hands".
As regards virement, he said it should not be difficult for the executive to approach the National Assembly at any point in time to justify and get approval to move money meant for one subhead to another, if the intentions are clear and the purpose, manifestly desirable.
"In my opinion, everything about this proposed, supposed and alleged bill does not make any economic sense apart from the fact that some people intend to enrich themselves", he emphasised, insisting that mischief makers were at work, and "they want to use the issue of time to abridge the law and share the contract among themselves at very exorbitant prices at the detriment of the people, and at the end of the day, the economy will be swept under the carpet".
Opaka Dokubo
Rivers Guber: INEC Declares Results In 17 LGAs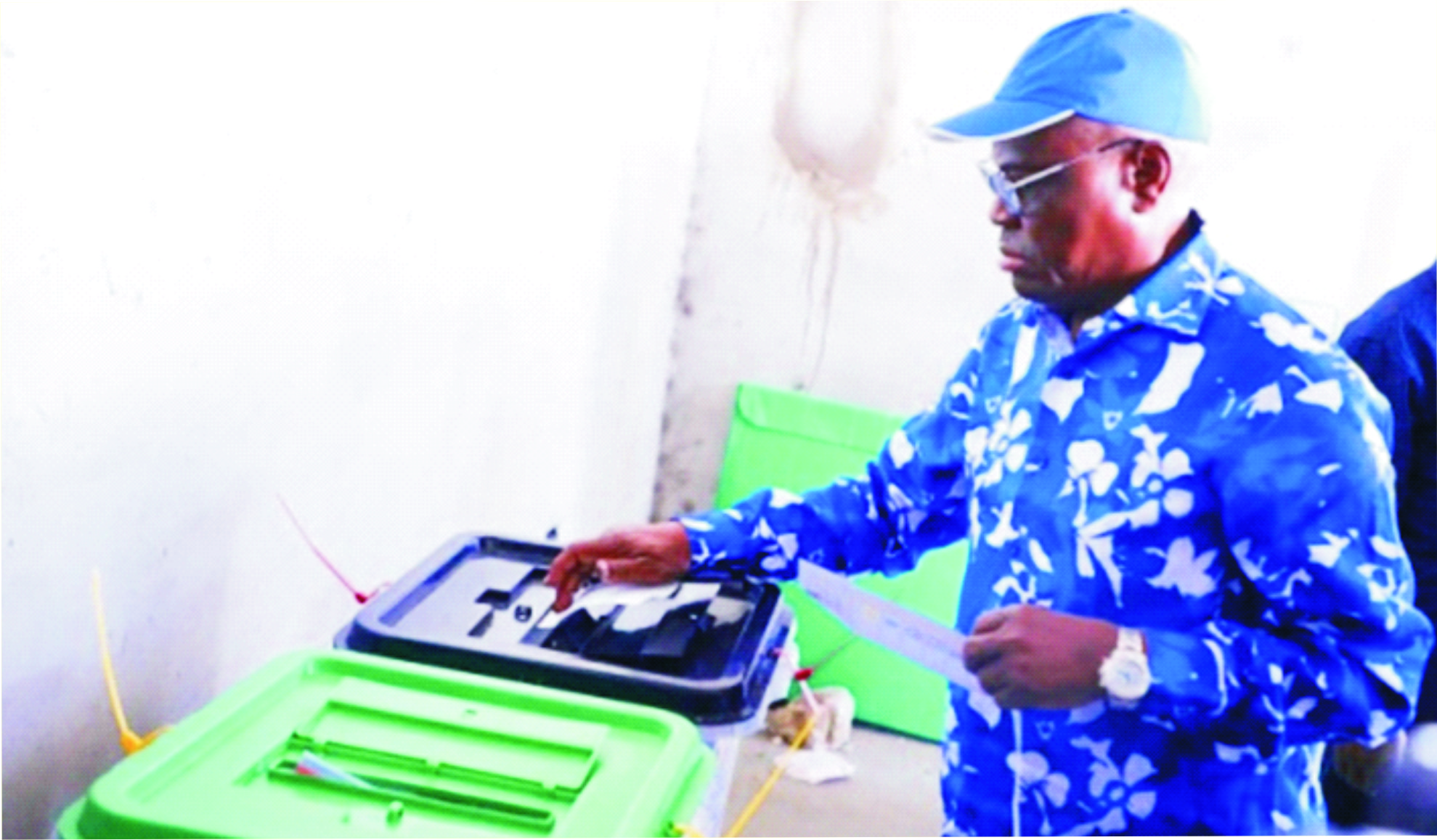 The Peoples Democratic Party (PDP) has won all 17 local government areas which results of the governorship election that took place last Saturday have been declared so far by the Independent National Electoral Commission (INEC) in Rivers State.
The main opposition party, the All Progressives Congress (APC) has maintained a distant second, while the Social Democratic Party (SDP) is in third position followed by the Labour Party (LP).
The State Returning Officer for the election and Vice-Chancellor, Federal University of Petroleum, Effurum, Delta State, Prof Akpofura Rim-rukeh, received the 17 LGA collated results from the various LGA Collation and Electoral Officers.
Rim-rukeh, at exactly 6pm yesterday adjourned collation of results till today since no results were available from any of the remaining six local government areas.
"If there are no other results ready from the other local governments, I will close collation for today.
"Collation of results will resume on Monday", he announced.
The LGAs whose results have so far been collated are: Tai, Opobo/Nkoro, Gokana, Ogu/Bolo, Eleme, Ikwerre, Oyigbo, Etche, Khana, Andoni, Bonny, Ahoada East and Okrika, Abua-Odual, Emuoha and Ogba/Egbema/Ndoni.
By: Opaka Dokubo
Naval Officers Storm PHED, Kidnap 15 Staff, Loot Offices Over N762m Debt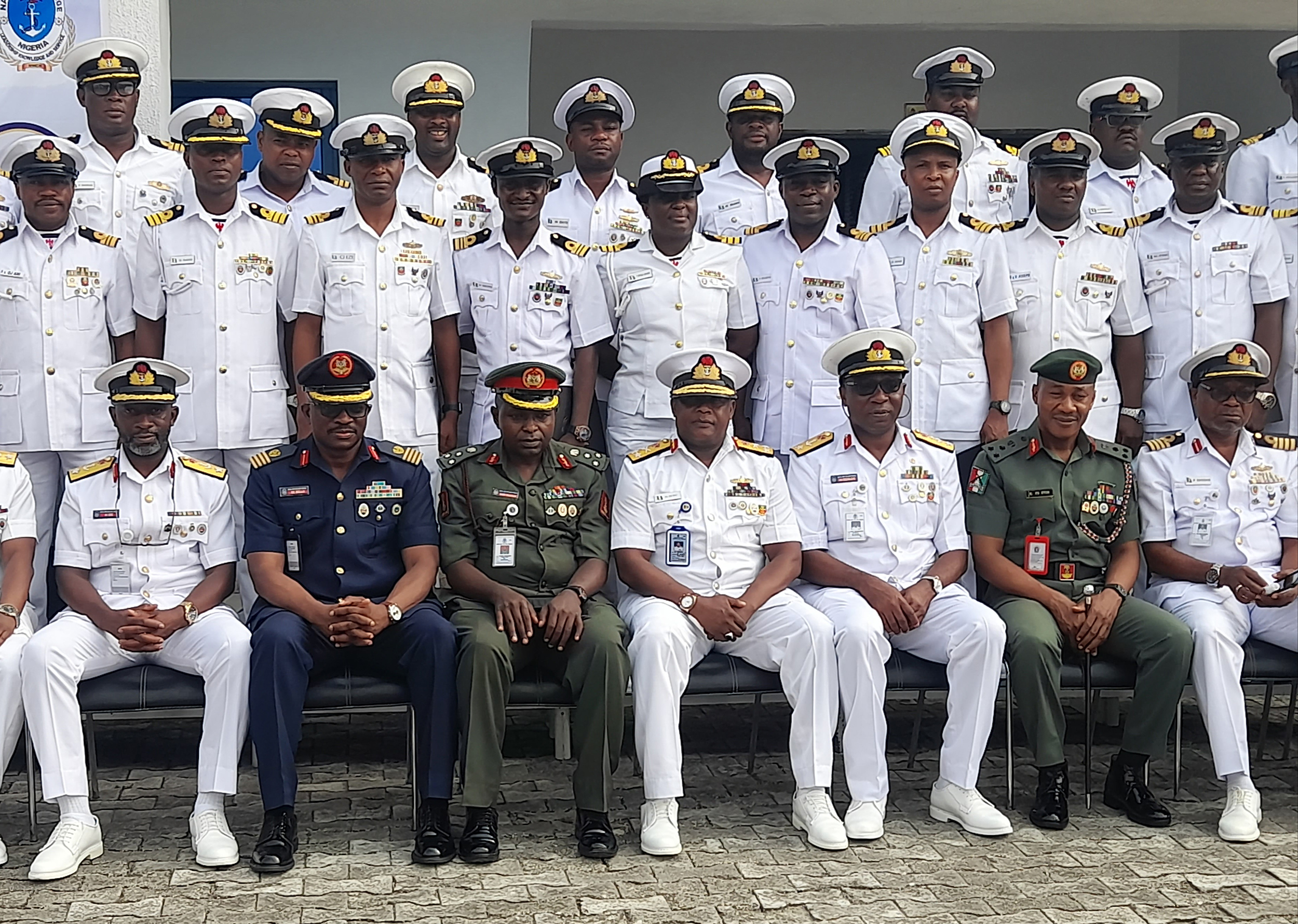 Officers of the Nigerian Navy – NNS Victory, in Calabar, the Cross River State capital, have allegedly kidnapped over 15 staff of the Port Harcourt Electricity Distribution (PHED) Plc in their regional office in Calabar, the capital city of Cross River State.
The incident was said to have occurred in the afternoon of March 11, 2023, when 10 men identified to be Naval officials stormed the company's premises, fully armed and whisked away staff who were on duty.
The Naval officials, it was gathered, carried out the illegal operations at the command of Commodore Vincent Gbaranwi of the NNS Victory Command and Chief of Staff to the Flag Officer in the Command, Rear Admiral Mike Oamen.
The invading officers were said to have stormed the business premises of the electricity distribution company and kidnapped the staff, in protest over the disconnection of Akim Navy Barracks and Atimbo Barracks.
The Naval Command is alleged to be owing the Port Harcourt Electricity Distribution (PHED) Plc over N740million in unpaid electricity bills accumulated over the years, and an additional current monthly electricity bill charge of N22million.
Although, the command is said to have countered the allegation of kidnapping, eye witnesses who saw the incident, noted that no warrant of arrest was presented before the action, and no charge has been brought against the over 15 staff of the company whom the officers claim they did not kidnap but arrested, yet they are still incommunicado as at the time of this report.
However, while the officers executed the alleged kidnap, customers present and other members of staff scampered for safety, abandoning their duty posts, work tools and millions of naira they had collected from responsible customers who came to pay their bills.
Unfortunately, a female staff of the company and a nursing mother, Mrs Abigail Omori, collapsed in the process, and was secretly rushed by the officers to the Reference Hospital, a Naval medical facility in Calabar for treatment.
As at the time of this report, the company has not been allowed access to Mrs Omori and nobody is able to tell her condition.
Following this incident, all PHED sub-stations in Cross River State have been shut down, and the state plunged into darkness, out of palpable fear of arrest or kidnap of its workers by officers of the Naval Command, who had announced that they had orders to shoot any PHED staff found around any electricity infrastructure supplying power to the Naval Command.
Meanwhile, the Regional Manager of PHED, Dr. Gabriel Modupe, confirmed the report and insisted that millions of naira collected by staff before the attack were currently missing.
He explained that efforts had been made to engage the command to pay their electricity bills without success.
The matter has been reported to the Nigerian Police and the Directorate of State Security (DSS), respectively, whose attempts to intervene have proved abortive.
Rivers Guber Results From 17 LGAs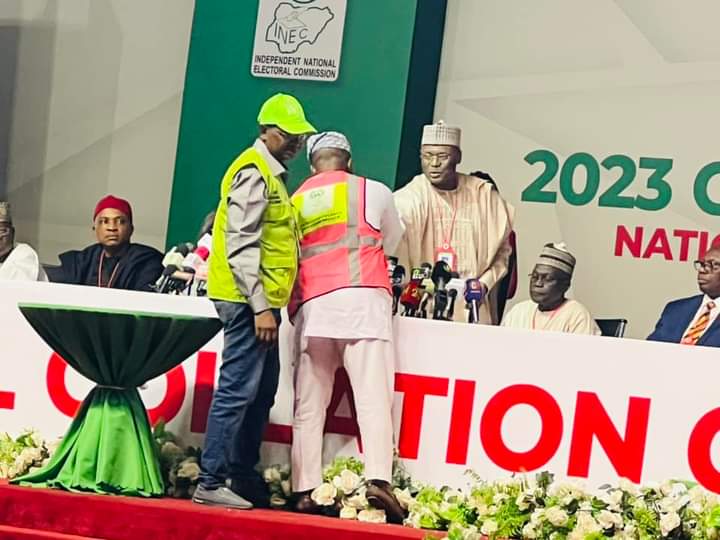 1. Tai LGA:
Registered: 76,613
Accredited: 10,393
A: 34
APC: 295
LP: 13
PDP: 9,276
SDP: 508
Total Valid Votes – 10,227
Rejected: 87
Total Votes Cast: 10,314
2. Opobo Nkoro LGA:
Registered Voters: 59,047
Accredited: 13,376
A: 16
APC: 1,426
LP: 10
PDP: 11,538
SDP: 159
TVV – 13,189
Rejected: 142
Total Votes Cast: 13,331
3. Gokana LGA:
Registered Voters: 145,566
Accredited: 40,702
A: 74
APC: 7,410
LP: 97
PDP: 17,455
SDP: 13,840
TVV: 39467
Rejected: 1235
Total Votes Cast: 40,702
4. Ogu Bolo LGA:
Registered Voters: 61,705
Accredited: 9,295
A: 121
APC: 1,524
LP: 34
PDP: 7,103
SDP: 310
Total Valid Votes: 9,155
Rejected: 140
Total Votes Cast: 9,295
5. Eleme LGA:
Registered Voters: 126,111
Accredited: 14,852
A: 67
APC: 2,662
LP: 544
PDP: 8,414
SDP: 2,251
Total Valid Votes- 14,247
Rejected: 382
Total Votes Cast: 14,629
6. Ikwerre LGA:
Registered Voters- 166,079
Accredited: 24,677
A: 138
APC: 7,503
LP: 895
PDP: 13,716
SDP: 1,447
Total Valid Votes: 24,090
Rejected: 584
Total Votes Cast: 24,674
7. Oyigbo LGA:
Registered Voters: 121,815
Accredited: 16,894
A: 147
APC: 2,793
LP: 2,688
PDP: 9,886
SDP: 796
Total Valid Votes: 16,561
Rejected: 322
Total Votes Cast: 16,883
8. Etche LGA:
Reg Voters: 130,757
Accredited Voters:: 26,933
APC: 6,408
LP: 552
PDP: 16,043
SDP:2,586
Total Valid Votes- 26,320
Rejected Votes- 591
Total Votes Cast- 26,911
9: Khana LGA:
Total Registered Voters 183,626
Accredited Voters: 16,836
APC- 620
LP- 57
PDP- 9,475
SDP- 5,846
Total Valid Votes- 16,535
Rejected 401
Total Votes Cast- 16,836.
10. Bonny LGA:
Registered Voters: 183,094
Accredited: 13,815
APC- 3,285
LP-1,292
PDP-8,032
SDP-559
Total Votes Cast: 13,447
Rejected: 368
Total Votes Cast: 13,815
11. Ahoada East LGA:
Registered Voters 90,694
Accredited 20,607
APC- 2,650
LP- 219
PDP- 14,408
SDP- 2077
Total Valid Votes -20,038
Rejected -523
Total Votes Cast -20,561
12: Omuma LGA:
Total Registered Voters: 65,289
Accredited: 12,058
APC-2,127
LP-52
PDP-8,760
SDP-804
Total Valid Votes- 11,925
Rejected-133
Total Votes Cast- 12,058
13. Okrika LGA:
Registered Voters: 86095
Accredited: 15,466
APC- 2,719
LP-231
PDP-10,342
SDP-82.
Total Valid Votes -15,093
Rejected -333
Total Votes Cast -15,426
14. Andoni LGA:
Registered Voters–143,304
Accredited:-13,697
APC-3,149
LP-84
PDP-8,319
SDP-1,185
Total Valid Votes -13,271
Rejected -426
Total Votes Cast-13,697
15. Abua-Odual LGA:
Registered Voters–97,090
Accredited:-17,132
APC-5,738
LP-391
PDP-9,763
SDP-463
Total Valid Votes -16,676
Rejected -446
Total Votes Cast -17,132
16: Emuoha LGA:
Registered Voters–134,975
Accredited:-29,253
APC- 5,916
LP- 505
PDP- 20,600
SDP- 805
Total Valid Votes -28,591
Rejected -662
Total Votes Cast – 29,253
17. Ogba/Egbema/Ndoni LGA:
Registered Voters–168,205
Accredited Voters:- 32,809
APC- 6,811
LP- 1,267
PDP- 17,729
SDP- 3,450
Total Valid Votes- -31,381
Rejected Votes – 978
Total votes cast – 32,359
The six remaining LGAs where results are being awaited are Ahoada West, Asari-Toru, Akuku-Toru, Degema, Port Harcourt City and Obio-Akpor.