Nollywood Glows At Paris Festival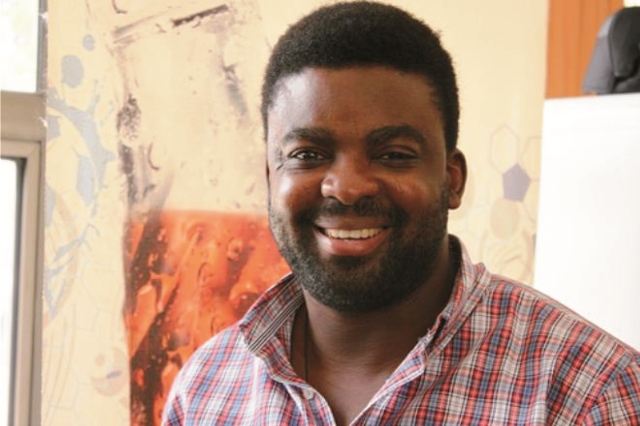 A recent report has re
vealed how Nollywood shined while being celebrated in pans-Nollywood film festival.
For four days, Pans came alive with the Vivid colours of Nigerian prints, and the sound of Yoruba, Hausa and Igbo on the occasion of Paris' fourth Nollywood film festival that ended on Sunday. Spectators didn't just get a glimpse of some of the hottest films in Nigerian cinema, but a better insight into their hard-won success.
It's seen as an African success story, that transcends the boundaries of even Nigeria. Yet the cradle of African cinema almost never made it to the big screen. "If you consider the conditions  in which Nigerian producers are working, it's amazing to work in those conditions and today be the second film producer in the world," co-founder of the Nollywood festival Serge Noukoue' told RFI.
Second in the world only to India's famous Bollywood, and churning out  2,000 or more movies per year, Nollywood is now bigger than Hollywood. A while back, such a scenario would have been unthinkable. Poor or wobbly have often been the adjectives that have dominated the prose of film critics when rating Nigeria cinema. Not anymore. It was gathered that the spectators at the Nollywood festival  all praised the quality of the films in competition.
Topping the billing, was Kunle Afolayan's "the CEO", bringing together an all-African cast for a mystery packed adventure involving five top executives, who  are eliminated one after the other during a leadership retreat gone wrong. The film boasts Benin's grammy-award winning singer, Angelique Kidjo, and state of the art imagery, a firm criterion for Afolayan who is determined to see Nollywood advance to the next level. "The perception of Africa in the film industry is that we are all poor. That is not the Africa I am from," Afolayan told RFI. "Africa needs to be celebrated, and the world needs to know that we can have luxury as well, even if problems remain in terms of order," he said.
His arrival at the festival aboard an Airbus jet, where some 200 vip guests were treated is an indication of Afolayan's determination to take Nollywood from second to first class.
Nigeria's Box Office Generates N278m  In February
The Cinema Exhibitors Association of Nigeria (CEAN) on Tuesday said it realised N278 million  as ticket sales across cinemas in the month of February, nationwide.
CEAN's National Chairman, Mr Ope Ajayi, who, disclosed this in an interview with newsmen in Lagos, added that the cinemas also had 122,295 gross admission within the period under review.
Cinemas experienced a drastic decline in sales in February when compared with  N819 million sales made in January.
Ajayi blamed the cash crunch and poor network service delivery being experienced by POS operators nationwide for the decline in sales.
He similarly noted that cinemas experienced an all time lull in the week of the Presidential and National Assembly elections.
He explained further that cinemas had limited content to exhibit in the month of February, as movie producers avoided releasing movies during the election period.
"A couple of reasons are responsible for the drop in sales. We lost a weekend of sales during the Presidential and National Assembly elections, Nigerians' attention was focused on voting across the country.
"Cash crunch and POS failures, affecting trading generally is also affecting the cinemas.
"Many movie producers and distributors avoided releasing movies during the election period. So, content was also somewhat limited," he said.
Ajayi said the top films exhibited in cinemas across the country in February were "Antman" and "Love in a Pandemic".
He listed films to watch out for in the month of March as : "Creed III", "What Love Got To Do With It", "Shazam Fury of the gods", "John Wick iv", "Different Strokes" and "Dungeons and Dragons83".
Nollywood Actress Urges Ladies To Desist From Dating Married Men
Nollywood actress, Halima Abubakar, has urged ladies to desist from dating married men, saying leaving a quality life of being responsible with good moral virtues is the best life.
The renowned movie star, who took to her Instagram page to give the advice, said that ladies should not make the same mistake she made by dating someone else's husband.
According to her, being a side chick to married men is morally wrong, but staying away from people's husband's is a moral upright living.
She stressed that she did not want them to experience what she went through, therefore, relationship with married men should be avoided.
She expressed gratitude to fans and well wishers, for their constant prayers, love and encouragement, adding that they should live a life they would be proud of.
The actress added that having a side business was far better than being a side chick, and urged them to leave people's husbands alone.
"Live a life you would be proud of.
"Thank you all for all the prayers and encouragement and love .
"I am on a new parth to a new life; strive to be new and stay safe and morally upright.
"No do side chick o…see u soon. Find a side business and leave people's husband.
" Don't make the mistake I made…The idea is to be morally right, " she wrote.
Abubakar is a model, actress, television personality, philanthropist and multiple award-winning member of the Nollywood industry.
She rose to fame after the release of her debut film 'Sabotage' In 2011. She won the Afro Hollywood Best Actress prize.
The actress started auditioning for movie roles in 2001. After some time, she was given her first acting gig, a small part in the movie 'Rejected'
It was, however, a small role that enabled her to land her first important role and ultimately her breakthrough in the movie 'Gangster Paradise.'
The movie star has acted in more than a 100 movies. some of which are: 'Slip of Fate', 'Tears of a Child', 'Secret Shadows', 'Gangster Paradise', 'Area Mama', 'Men in Love', 'Love Castle', 'Okafor's Law', among others.
She is also a movie producer and runs Morehouse Entertainment, a label and talent management business in the music industry.
The Kano-born actress established the Halima Abubakar Foundation, an NGO that aids the poor.
The actress has contributed immensely to the growth and development of the entertainment industry, thereby making her outstanding.
UEFA Champions League Final : Burna Boy Set To Perform
Nigerian megastar, Burna Boy, has been announced as one of the headliners who will be performing at the 2023 UEFA Champions League final.
UEFA has revealed Burna Boy as one of the performers at the 2023 Champions League Final. The announcement was made via the Champions League official Twitter handle on Thursday, 16th March 2023.
Music Burna Boy, Tems, Patoranking, Shatta Wale nominated for International Reggae & World Music Awards 2023
In the video posted on Twitter, a delighted Burna Boy revealed that he will be performing at the Champions League final billed for Istanbul, Turkey.
In what is a remarkable feat, Burna Boy will become the first Nigerian artiste to perform on the biggest stage of European Club football.
Since gaining international success in 2018 through his hit single 'YE,' Burna Boy has become one of the biggest artistes in the world. He has earned a Grammy award for his album 'Twice As Tall' while becoming one of the most awarded artistes on the continent.
The Tide Entertainment reports that Burna Boy has sold out choice arenas around the world as his music continues to attract international listeners.
American DJ, artiste, and Producer, Marshmallow, performed at the 2021 Champions League final in Portugal while Cuban Pop star, Camila Cabello, performed at the 2022 edition in Paris.
The 2023 Champions League Final will take place on 10th June 2023 in Istanbul, Turkey and Afrobeats will share the stage as two of the finest clubs in Europe compete for the biggest price.