NIRA Registers 2,436 .ng Domain Names In April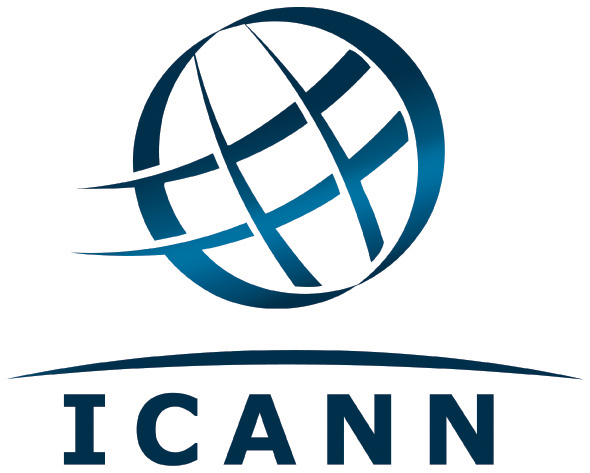 The President of the Ni
geria Internet Registration Association (NIRA), Mr Sunday Folayan, said recently that 2,436 dotng (.ng) domain names were registered in the month of April.
Folayan made this known in a statement obtained by newsmen in Lagos.
The statement said that there was a decrease of 60 .ng registered domain names in April, when compared to the 2,496 registered in March.
It said that 1,785 domain names were renewed in April, representing an increase of 152 renewals, when compared to the 1,633 renewed in the month of March.
According to the statement, the association transferred 134 domain names, showing a decrease of 417, compared to the 551 transferred in March.
"`The domain name registration in April was a bit low compared to the registrations in the past three months of this year.
"The renewal rate also showed a constant increase in the past three months.
"The total number of domain names registration from January to April 2016 is 9,511 registrations and 6,062 renewals.
"It is interesting and refreshing to witness such growth. The renewal rate is encouraging as well,'' the statement said.
It said that .ng (like our currency, the Naira and the +234 for country code) was the official Internet Corporation for Assigned Names and Numbers (ICANN), approved country code Top Level Domain (ccTLD) for Nigeria.
The statement added that the availability of names was better on the .ng ccTLD than on the generic top-level domain (gTLD) like ".com" or ".org".
It said that with the .ng, the country's primary DNS servers were secured and locally managed with multiple cast servers located around the world.
The statement added that hosting businesses on the .ng would help to support the Nigerian economy and provide jobs for local Information Technology (IT) professionals.
NITDA  Opens Portal For 1m App Developers Training
As part of efforts to make Nigeria the hub of digital talents in Africa and the world at large, the National Information Technology Development Agency (NITDA), under the supervision of Federal Ministry of Communications and Digital Economy, has urged Nigerians to apply for its much-awaited training programme on software development, NITDA Developers Group, NDG.
The Tide's source had reported that NITDA had announced plans to train one million software developers in various areas of application development.
A statement by the Head, Corporate Affairs and External Relations, NITDA, Mrs Hadiza Umar, at the weekend,  said the project, which would be undertaken through NITDA's subsidiary, National Center for Artificial Intelligence and Robotics (NCAIR), in Wuye District, Abuja, is in partnership with relevant stakeholders in the ecosystem.
According to the statement, Nigerian youths residing or having accommodation in the Federal Capital Territory, Abuja, including National Youth Service Corps (NYSC) members, Secondary School Students, and undergraduates who are on holiday are eligible to apply.
It noted that interested applicants should please visit: https://bit.ly/3zUuBY1 to get their slot or contact info@nitda.gov.ng;
The statement reads: "The programme is in line with National Digital Economy Policy and Strategy (NDEPS) of the Federal Government, and NITDA's Strategic Roadmap and Action Plan (SRAP 2021-2024) pillar of Emerging Technologies.
"Trainees will go through a series of coaching, and lectures to develop programming skills in Python for Artificial Intelligence, Machine Learning, Blockchain, Robotics and Data Science.
"The Director General of NITDA, Kashifu Inuwa, CCIE, has directed NCAIR to run the programme under 24/7 operation schedule within the Centre, including an internship programme that will provide intensive training to Nigerian youths with the goal of producing software developers.
"NDG Training is divided in to two batches (A&B). Batch A will run from Monday to Wednesday, Batch B will run from Thursday to Saturday, and Sunday will be independent study day, and Certificates will be issued to the students/trainees at the conclusion of the programme.
"Classes will be held six (6) days a week in 3 clusters (24 students each), with 12-hour sessions for independent study and working on exercises and projects between 8pm and 8am daily."
Organisation Bemoans Technology Use For  Crime In Nigeria  
The International Organisation for Migration (IOM) has expressed concern over the  use of technology to increase activity of human trafficking in Nigeria.
The IOM Nigeria Chief of Mission, Prestage Murima, expressed the concern in a message to mark the 2022 World Day Against Trafficking in Persons (WDATIP).
Murima in a statement by IOM's Senior Communications Assistant, Mrs Mariam Owoeye, said the theme for this year's celebrations was "Prevent, Protect and Prosecute to Highlight the Need for Action and The Importance of Having an Integrated Approach in Addressing Trafficking".
According to her, "the increasing use of technology has enabled human trafficking, with numerous tricks deployed and with greater speed, accuracy and anonymity to recruit, exploit and control victims.
"They also organise their transport and accommodation, advertise victims and reach out to potential clients, communicate among perpetrators and hide criminal proceeds.
"Traffickers use social media to identify, groom and recruit victims, including children.
"E-mails and messaging services are used for the moral coercion of the victims and online platforms allow traffickers to widely advertise services provided by victims".
She said since technology was a tool that could both enable and impede human trafficking, "IOM interprets this theme in terms of how technology can be harnessed as a preventive tool and for facilitating protection".
She explained that it will  take a comprehensive approach to address trafficking in persons, hence the organisation's decision  to join the United Nations System to raise awareness under the global theme: "Use and Abuse of Technology".
According to Murima, persons seeking better economic opportunities, asylum seekers and refugees fleeing crisis are vulnerable to the risk of trafficking with traffickers profiting from the desperation and separation of people, particularly women and children, from support systems and family members.
"However, in the use of technology also lies great opportunity. Future success in eradicating human trafficking will depend on how law enforcement, the criminal justice systems and protection actors can leverage technology in their responses, by aiding investigations to shed light on the modus operandi of trafficking networks, enhancing prosecutions through digital evidence to alleviate the situation of victims in criminal proceedings, and providing support services to survivors", she said.
She continued that on  this World Day against Trafficking in Persons, that people should  have a heart for the victims of human trafficking and join the campaign against human trafficking.
Murima also noted that advocating for rights and protecting the physical, mental and social well-being of individuals and their communities, and promoting sustainability through institutional capacity development and partnerships were at the centre of the organisation's counter-trafficking efforts.
"This  theme is at the centre of the institutional approach in combating trafficking and protecting the rights of migrants, through the 'Theory of Change", she said.
According to her, Nigeria is an important locus as a source, transit and destination country in the trafficking process.
Murima, however,  revealed that IOM operates from the outset that trafficking in persons needs to be approached within the overall context of managing migration for the benefit of all with interventions centered on the needs of the victims.
"Since 2017, IOM Nigeria has coordinated the return of over 27,000 Nigerian migrants from 82 countries.Out of this number, 3,599 are victims of trafficking, while 1,726 victims  of trafficking had received in-kind support to start businesses of their choice", she added.
The WDATIP is a day set aside to raise awareness on the plight of victims of human trafficking and to promote and protect their rights.
Trafficking in Persons (TIP) is a crime and grave human rights violation of enormous scale, which is prevalent in situations of vulnerability.
DG Pleads For Startup Growth Drive 
The Director-General, National Information Technology Development Agency (NITDA), Kashifu Inuwa, has stressed the need for a union to drive the growth of the startup ecosystem in Nigeria.
Inuwa stated this via a statement by the Agency's Spokesperson, Hadiza Umar, and made available to the The Tide's source in Port Harcourt recently.
It was further learnt that the statement was made  during a dinner meeting with some key stakeholders of Lagos Ecosystem, including representatives from Microsoft, MasterCard, Norebase, among others.
Reiterating NITDA's commitment to giving the ecosystem the needed support to boost the sector's contribution to the economy and strengthen the value chain, he stressed the need to build trust between the government and the ecosystem.
He also emphasised the need for collaboration to drive innovation and overcome existing issues around investments, partnerships, commercialisation of innovations, enabling policies, and acquisition of relevant skills, as well as training.
The NITDA DG also explained  that the Start-up Bill would deal with the bottlenecks and fast-track the anticipated growth of the ecosystem.
He added that the Code of Practice for Interactive Platforms would engender appropriate monitoring to enforce compliance with established regulations guiding the sector.
"We need to decide what and what the right regulations are so that every startup and industry player would have a Code of Practice that works for everyone and is adhered to the latter. Also, I think we need to form a union for Startup Ecosystem", he said.