Rivers State Has Maintained Her Leadership Spot – Amaechi
Text of valedictory speech by His Excellency Governor Chibuike Rotimi Amaechi, Con, Governor of Rivers State, on May 28 2015
My dear people of Rivers State,
Once more I address you as the Governor of Rivers State, and historically, the last as the Administration we have anchored these past seven years reaches its home stretch. Together, we have made it a date with History. Together we have run a race anchored on God and His might. We have shown the world that together, we can overcome our giants in a manner peculiar to our destiny. It has been our honour to have served Rivers people at a time such as this and it is with a lot of gratitude to God that we draw the curtains on what has been an eventful and successful tenure. Our History has added pages in honour to our determination to harvest and harness the best in our diversity.
When God gave us the privilege to steer the mantle of leadership of our great state in 2007, we arrived with the zeal to leave the state better than we would have met it. The obvious risks and booby-traps were not lost on us. We foresaw the long, narrow, winding road ahead, but we trusted that God would guide us and true to His faithfullness, God has proved His goodness and mercy.
In the face of daunting challenges that threatened our future, insecurity leading the pack, we hit the ground running and soon, our state became a haven and factory of sort. Across the three senatorial districts, we distributed development projects to meet peculiar demands of the people. We had a deliberate programme to transform the life of the Rivers man and woman, boy and girl. As far as we were concerned, no sacrifice was too great to make; no consecration was too demanding to offer if only it was for a better and greater Rivers State. Our decisions hinged on your choices as we believed you were the reason God called us to service.
In 2007 when we came on board, life in Rivers state was placed at mere street value with bandits sharing our communities into various fiefdoms of their choice. Life itself became a burden. Our potentials as a people had become a burden as our youths had exchanged their strength with banditry. But we resolved that as long as we lived, our state would not be an Armageddon, a central pot for war and drug lords. We understood how dangerous it was to engage those hoodlums but we were resolved to engage them for the sake of Rivers State. No sacrifice would be too much for our beloved state.
Dear Rivers people, our journey had not been one without sharp bends and cliffs. As you all know, we have had to work even when it was unpalatable to defend the territory and heritage bequeathed us by our brave forbears and progenitors. No true steward of the people's resources would stand by and watch it be systematically balkanised and taken away one resource after another. We stood our ground that we were elected to give our people leadership using our God-given resources. We became cannon fodder to prevent the rape of our collective destiny and our children's future. We decided that our resources must be committed into our future. We rejected the retrogressive thought that our commonwealth should be in the pockets of a few persons. We insisted that public service demanded probity and fiscal discipline. That became our mantra and the people our motivation.
Today we are resolute that faced with the same dilemma, we would put our people and their interest first over and over again.
My dear people of Rivers State, as we submit our scorecard to History, and to you, we affirm that we did our best in the circumstances in which we found ourselves. We do not pretend that we achieved all our dreams and aspirations or that we were perfect and beyond reproach. Rather we submit to you that we worked with sincerity of purpose and accountability.
There is no doubt that Nigeria, in the last seven years, went through severe social and economic downturns. Rivers State suffered no lesser consequence. Despite what is now a colossal national decline, our Administration maintained a healthy balance sheet. For the years running, Rivers state maintained an economic and fiscal rating only associated with solid economies. We ensured that our civil servants received their salaries, as at when due until only recently. As at today, we have commenced the payment of April salaries and parastatal pensions. We have made the requisite provisions and expect all salary payments to be concluded as funds are received
In the midst of redundant national economic output, greased by dwindling revenue, our Administration maintained steady economic policies favourable to marginal growth. Rivers State maintained her leadership spot in Nigeria's rung of economic rating. Under our watch, Rivers State economy and potentials for doing business grew to a position of envy that outside Lagos, our state was Nigeria's next economic giant.
Today, Rivers state is the least indebted state with a loan portfolio of N17.7 billion to banks owed as follows:
Agriculture loan from the Central Bank of Nigeria – N2 billion
Zenith bank plc  – N15.7 billion.
Our loan from Access bank will be on zero balance by the end of the month.
With regards to contractor loans, our indebtedness is as contained in the various handover notes of the ministries, departments and agencies.
With regards to our pensioners we owe three months payment arrears although parastatal pensions will stand at two months of arrears with the current payments that we have begun. You will recall that when we assumed office our pensioners were owed pension arrears of over N4.5billion. A situation, which we found unacceptable and strove to resolve. It is our firm belief that those of our compatriots who have served our state so meritoriously should not be denied the benefit of retiring in peace and comfort. We recommend the same attitude to those who may come after us.
Sector by sector, our policies promoted healthy competition where rivalry was positive and dynamic.
PHYSICAL AND SOCIAL SECURITY
By the time we came into office, armed gangs had practically overrun the entire Rivers State. There was no other option to us than to fight. In doing so, we were aware that the battle would be in both physical and social fronts. We also realised that Rivers State is the nerve centre of the hydrocarbon industry entrusted with pipelines to export terminals. We therefore had the duty of protecting the national economic asset. We began with massive weaponry to the police and other security agencies.  Apart from heavy involvement in training and welfare of security personnel, the Rivers State government invested heavily in top class security equipment and is the only state with a central command security structure that enables all security agencies in the state share information in real time. This was how the war against organised crime and armed gangs began.
EDUCATION
Education is one the strongest areas of focus by this Administration. Under our watch these last seven years, our educational system witnessed transformation in infrastructure and service delivery.
Although constrained by the reduction of our revenue by more than half, our administration is proud of undeniable successes in our educational sector such as infrastructure revolution: Building and equipping over 311 world class primary schools and five model secondary schools; The retraining and recertification of teachers with the involvement of the British Council in Port Harcourt; Total elimination of strikes and disruptions by takeover of payment of salaries of primary school teachers amounting to about N2bn per month; Recruitment of 13,210 teachers; Establishment of the Quality Assurance Agency; Introduction of Free Education up to secondary school level; Abolition of all fees in schools; Annual oversees scholarships in strategic branches of knowledge; Establishment of skills acquisition institutions to draw attention to self-employment and entrepreneurship; and above all, the outsourcing of management of schools in the state.
The icing on the cake perhaps is the transformation of the UST from 79th to best state university in Nigeria and 12th over all best. There is also the establishment of a university of education.
As part of the Administration's deliberate academic growth policy, we sent our children to schools overseas, while working on improving our facilities in the state. Back home, we sent others to rated secondary schools and universities. We are proud of our achievements in the education sector; and are equally proud of our children who proved that given conducive locale, they could compete with the world's best and brightest. We have given over 3000 scholarships to our deserving children within and outside the country. Even with mounting pressure and competing interests made the education of our children a priority as indeed it should be. N800,000 ( Eight hundred million Naira) has been released to the Rivers State Sustainable Development Agency in this light to enable it pay down some of its obligations to our scholars.
HEALTH:
The philosophy of this administration remains the need to create easy access to healthcare through preventive healthcare delivery policy, disease control, boosting access to primary healthcare facilities to reduce pressure on the secondary healthcare centres (General Hospitals), and reduction of foreign medical trips by establishing world class health facilities in the state.
Our programs in healthcare these seven years promoted child and maternal mortality. We committed personnel and resources to a better healthcare delivery for our people. Thus, we are proud of such milestones as 436 additional doctors, 400 additional nurses employed; 160 modern primary healthcare centres built, Kesley Harrison specialist hospital built; The Maxilo-Facial specialist medical facility at Garrison Junction; Self-Destruct Syringe factory; 1000-bed hospital ongoing; The war against malaria especially the bio-larvicidal factory that is ongoing; the total war against epidemics such HIV/AIDS, Polio and Ebola; and tackling Glaucoma and Cataract.
Worthy of note is the Ebola scourge, and how Rivers State emerged with minimum casualty rate.  Recently, the Rivers State Government was honoured for standing Ebola to the face. The fight tasked our best in men and resources. We quickly harnessed global comradeship built out of a universal fear that unless mankind overcame Ebola, the earth would be turned into a morgue. We rallied our people to alertness and healthy habits. The media was summoned to a race against time, and to the glory of God, with the hard work of our professionals and the support of Rivers people, the federal government of Nigeria and international development agencies we were able to defeat Ebola. This is a testimonial to what is possible when the people and Government work together.
PHYSICAL INFRASTRUCTURE
Our administration faced the battle against infrastructural decay with all seriousness, realising that there is a direct link between state of infrastructure and the growth rate of any economy. The administration has so far completed 90 per cent of the Phase 1A of the Rivers State Monorail, completed two major interchanges, two flyovers, 25 bridges, and five shore protection projects. We have also completed 890 kilometres of the on-going 1,424 kilometres of road projects across the state. There are over six land reclamation/shore protection projects at Andoni, Opobo, Buguma, Abalama, Olumbie/Owukiri Island, Oba-Ama-Okrika with over 1,140,000km completed.
POWER
In the power sector, we built two brand new power stations in Afam while also completing and expanding the ones at Omoku (150 Mega Watts), Trans-Amadi  (130 Mega Watts), and Eleme (75 Mega Watts), aiming to reach a target of 750mw. This is in addition to seven transmission stations (132/33 Kilo Volts) and Distribution Injection sub-stations 33/11Kv built. All this was before the power sector was privatised and we equally ensured that our people had a stake in the sector through equity acquisition.
MEGA CITY PROJECT
The Mega City, also known as the Greater Port Harcourt City is one of the biggest most single construction project in this part of the country. The Greater Port Harcourt City dream is now real, despite slowing down due to dwindling revenue.
This project was planned  an eight-year rolling budget knowing that the mega city is capable of growing the state's economy by three per cent (GDP) through massive infrastructural projects such as the New Stadium, New UST, major roads, bulk infrastructure, sewage system, water, power, and housing amongst others.
Already, construction of the all-important M10 Road expected to be an economic highway from the Port Harcourt International Airport in Omagwa to Onne seaport which houses the world's fastest growing oil and gas free zone. There is also the M1 Road expected to open the new city to the south. There are different housing schemes going on there including the 2500 unit housing estate as well as the 1080 Mixed Use Housing Units.
FISCAL MANAGEMENT
This administration has made significant strides in treasury management reforms as well as transparency initiatives including biometric screening and reduction of wastages through ghost salaries; automation of salaries and wages; prompt payment of correct and increased salaries until now; steady and positive international ratings; sanitising the financials. We have built a system of Internally Generated Revenue (IGR) that brought sanity, self compliance, direct payment to only one government account, and a monumental increase from N2.5Bn to N7.8Bn per month. The reform measures have continued to pay off, though there is room for improvement to get to the desired target.
CARING FOR THE ECONOMICALLY ACTIVE POOR
My brothers and sisters, any governance system that permanently leaves out the economically active poor would be deemed a huge failure. We set up the Rivers State Microfinance Agency (RIMA) early in the life of this administration. Through the work they have done, this administration by end of 2014, revived the businesses of over 10,000 micro entrepreneurs across the 23 Local Government Areas of the State consequently bringing visible impact via job creation and enterprise promotion. A Micro Finance Bank has also been approved for the state by the Central Bank of Nigeria. In fact, RIMA was nominated by the CBN within the last 2 years (2013 and 2014) for Best State Government initiative award in micro finance. If given sustained support, the RIMA model is capable of totally reintegrating the economically active poor in the state to the mainstream economic highway.
As we have always said, we are humans and therefore must be subject to human limitations, but we are proud of our efforts in creating grassroots millionaires as a pointer to our youths that the new way to go is entrepreneurship and being self-made. The most important achievement to me is that we have opened up the governance space and proved to our people that the Governor is still one of us, and not a masquerade up there in the firmament. We have proved that the people's money can be wholly devoted to building infrastructure and improving the general welfare of the people.
This is not an accountability speech and so, every single thing we have done has been documented for posterity. Our handover notes contain all the activities in each unit of the government; what was done and what is left undone. The financial account is also available to guide the incoming administration and stand as witness to all those who sincerely seek the truth.
My dear people of Rivers State; we knew from the onset that any democratic society that wishes to make quick progress must find a way to ensure smooth succession from administration to administration. This however starts from a free and fair election where people are allowed to choose the next leader. This task however is not for one group, but a sacred responsibility for all contending camps. The overriding principle is the freedom to aspire but also to give way to popular choice, whether the electorate is wrong or right. Thwarting this process through any form of violence is totally unacceptable. The Constitution however provides for ways of seeking redress and those who toe this line of action are also accorded recognition as true democrats. This administration has done everything to ensure that this fundamental process is kept alive. Today, we have elected governments at all levels; federal, state, and local councils.
CONCLUSION
It is with all humility that we thank the Almighty God for the opportunity he granted, not just us, but to all those who do not have golden spoon in their mouths in this part of the world to also aspire to the highest positions of leadership. This is a legacy we must bequeath the next generation so that all shall enjoy the inalienable rights and privileges of a freeborn under the law.
We thank Rivers people for their love and steadfastness. Your accommodation and acceptance of our service and even our weaknesses, your commitment to our beloved state and your prevailing prayers through some of the darkest patches of our governance, have made our trek easier and the journey worthwhile. May our good Lord reward and bless you richly.
I must on a personal note thank my devoted and beloved wife, Judith, for her support in all my political travails. She has been the wind beneath my sails, as her prayers have propelled me and strengthened me when all else failed.
Our children have been wonderful all the way. They have given up much of their childhood and made sacrifices to enable me be a father of all. Posterity will indeed reward them well.
I thank members of my cabinet. The lessons we have learned are useful for tomorrow. We thank those who defended us but we thank more those who persecuted us, for they helped to bring out our character.
Let us pause for a minute to honour the souls of all patriots who died in the course of the struggle especially those who were killed during the recent presidential and governorship elections in our state. It ought not to be so. Democracy gives our people the inalienable right to make their own choices and no one should die for not believing in the others view. We make a solemn pledge to the families of all who have died that we will never forget them and that their blood shall not have been shed in vain.
I have saved the last of my thanks for the best – The defenders of our democracy and the bulwark behind our government – the members of the Rivers State House of Assembly. As we bow out, I must express my debt of gratitude to members of the Rivers State House of Assembly, especially the Rt. Hon. Otelemaba Dan-Amachree, who as Speaker, chose service to the state over temporal affluence. When it mattered most, the true Honourable members of the House preferred to save Rivers than their pockets. Our people remain grateful to them as History stands to pat their gallantry.
The incoming administration will find all necessary documents required to take off and understand the government. The Deputy Governor is our liaison with the incoming administration and has been directed to accord them all necessary assistance as they may require.
Government is continuous and records are the vital link between two administrations. All assets and liabilities belong to the Government. As we vacate the seat we had occupied for seven years and seven months, we leave with the deep joy that comes from a high sense of accomplishment; the firm satisfaction that we came with a determination and we are leaving highly fulfilled because we tried to do justice to any and all that came our way.
We fought to protect the assets and interests of Rivers State just as we pursued our projects with great zeal within the financial space available. Whatever is left undone is for those taking over from us.
My beloved people of Rivers State, It was a great honour and privilege to have served such a great people at this time, but there are times and seasons and having run our course, and in obedience to our Constitution, we gladly step aside but remain eternally indebted to Rivers State and its people.
Finally, we ask that anyone the Administration offended be gracious enough to forgive. We never came as perfectionists. We have been just as frail as any other human being. We had exercised our Oath and Allegiance on behalf of our people. The best intent could have been misconstrued. To such persons, we render apologies beyond words.
God bless and keep our beloved Rivers State.
Thanks you
Rt. Hon. Chibuike Rotimi Amaechi, con
Governor, Rivers State
May 28, 2015
Transforming Nigeria Through Movies, Music, Arts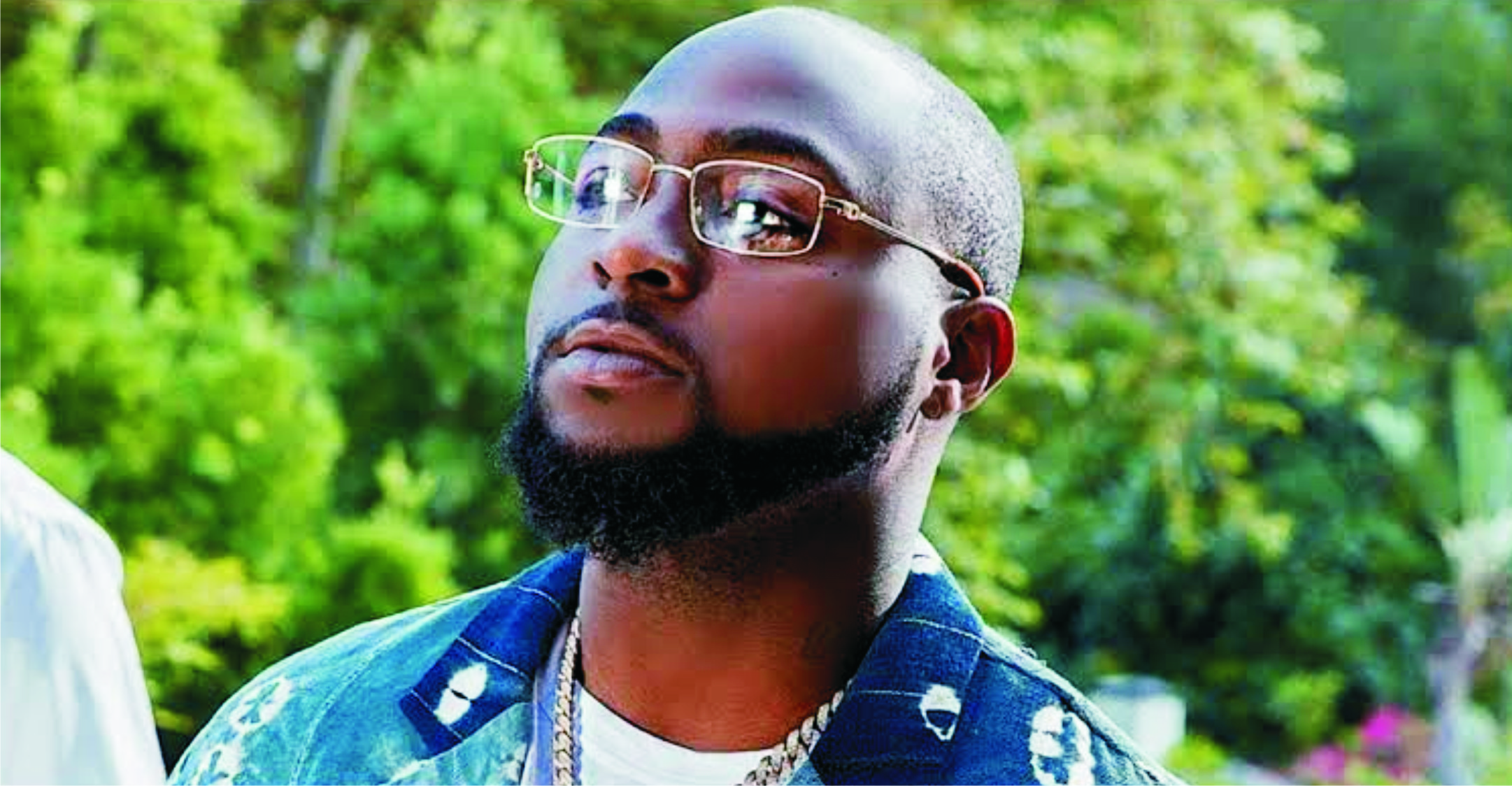 Oil since its discovery in commercial quantity in Nigeria has dominated the nation's economy, oil exports have contributed 98 percent of the Federal Government's revenue. This over dependence has made the Nigeria's economy unstable, non-static and has displayed a large over dependence on oil incomes.
It is on this premise that studies have been carried out to identify other sectors of the economy that could minimise the over dependence and mono economy syndrome of the nation. One of the veritable sectors is the entertainment industry, also known as the creative sector which comprises the movie, music, comedy, arts and culture, among others.
As Nigeria celebrates 60 years of independence from colonial rule, an indepth analysis of these eventful years reveals that the creative industry is dynamic and has not only generated unprecedented wealth for the country, but has also created employment opportunities for her citizens, contributed immensely towards transforming the country into a leading nation in Africa as well as a force to be reckoned with in the entertainment world.
After Nigeria's independence in October 1,1960, the cinema business rapidly expanded. In 1972, the indigenisation Decree issued by the then Head of State, General Yakubu Gowon encouraged the transfer of ownership of about 300 cinema houses from their foreign owners to Nigerians resulting in more Nigerians playing active roles in cinemas and film businesses.
Today, Nigeria's film industry popularly known as Nollywood is adjudged the third largest film industry in the world after Hollywood of America and Bollywood of India and contributed 2.3 percent (N 239 billion) to the Nigerian Gross Domestic Product (GDP) in 2016. It is one of the priority sectors identified in the economic and recovery growth plan of the Federal Government of Nigeria with a planned $ 1 billion in export revenue by the end of 2020.
In the music sector, music has become Nigeria's new export, in November 2017, Nigeria's music star, Wizkid won the Best International Act category at the Music of Black Origin (MOBO) Awards held in London, the first for Africa-based artistes. At the same MOBO Awards, another Nigerian super star, Davido, took home the Best African Act Award for his song "IF", a love themed ballad with a blend of Nigerian rhythms and RnB.
Since its release in February 2017, the official IF video has raked in up more than 60 million views on You Tube views for any Nigerian music video and one of the highest ever recorded for a song by an African
Across the African continent, other musical groups such as Kenya's, boy band, Soto Sol, Tanzania's Diamond Platnumz and South Africa's Mafikizolo have collaborated with or featured Nigerian top stars in attempts to gain international appeal.
Reuters news service calls Nigerian music,'' a cultural export' and the Nigerian government is now looking towards the creative industry including performing arts and music to generate revenue.
Nigeria's National Bureau of Statistics Report that the local music sector grew in real term by 8.4 percent for the first three months of 2016 and that in the first quarter of 2017 the sector grew by 12 percent compared with the same period one year prior.
The Price Water Cooper (PWC) reports that the global attention the Nigerian music scene has received in the past three years has been accelerating. There is no better time for Nigerian artistes to use data and insight to reach billions with their musical content which will help to reposition the country.
According to the vice president, International Strategy and Sperations Warner Music Group, Mr. Temi Adeniyi," the promise of what could be achieved by Nigeria's booming music industry in the next decade is awe-inspiring especially if the industry focuses on the critical issues of adequate compensation and piracy.
In Arts, the Director General of National Council for Arts and Culture (NCAC), Otunba Olusegun Runsewe noted that" culture is the new revenue driving sector which can serve as an alternative to the oil sector in Nigeria "
He stated this at the official opening of the 13th edition of Akwaa Travel and Tourism fare in Lagos in 2017. He maintained that culture was a viable alternative revenue generating sector that could help to boost the economy.
According to a recent entertainment and media output report by PWC, Nigerian entertainment and media industry is expected to rise from $4.46 billion in 2018 to $10.8 billion by the end of 2023.The report which was released in October 2019 disclosed that the market is dominated by internet revenue as it presently contributes about 61 percent of the sector's revenue followed by television and radio which is expected to push towards $1billion in revenue by 2023.
The Minister of Information and Culture, Alhaji Lai Mohammed said, "We are ready to explore and exploit the new oil. When we talk about diversifying the economy, it is not just Agriculture or solid Minerals alone, it is about the creative industry, about the films, theatre and music".
The minister made the comments ahead of a Creative Industry Financing Conference held in Lagos in 2018.He noted that the Nigerian government is already providing incentives in the sector including a recent $1 million venture capital fund to provide seed money for young and talented Nigerians preparing to set up business in the creative industry.
He also said, "The country is allowing the industry pioneer status, meaning that those inventing in motion picture, video and TV production, music production publishing, distribution exhibition and photography can enjoy a three to five years tax holiday.
Other incentives such as government backed and privately backed investment funds are also been implemented. The minister noted that with the impressive performance so far recorded, the creative industry has been viewed as a sector that could help the government reach its goal of diversifying the nation's economy away from oil.
Oil Exploration And Niger Delta Environment
From the first crude oil export in 1958 to the exploration of its associated products such as gas, the Niger Delta region for the past 60 years has not fared well in terms of sustained development despite being the source of the nation's means of livelihood.
According to reports from the Central Bank of Nigeria, the region generates between 65% to 75% of all Federal Government's revenue especially after the end of the Civil War in 1970.
But today, although oil and gas and its associated products still run the nation's economy, its bye-products and impact on the region are quite devastating on both environment and the socio-economic life of the people of the area. The aquatic life, forests and farmlands have been so degraded that some areas are now devoid of human and animal habitation. Diseases and sickness are now prevalent with some communities are facing great health challenges.
Worried by these hazards, the late renowned playwright, and novelist, Kenuule Saro-Wiwa raised alarm in the late 1980's about the fast paced degradation of the environment of the Niger Delta region. Although he was eventually killed during the struggle to find an equitable solution to the problem, the fight for a comprehensive study and remediation of the environment continued unabated despite the obstacles placed on would-be environmental activists.
The region is also described as one of the most polluted in the world. It is estimated that while the European Union experienced 10 incidences of oil spills in 40 years, Nigeria recorded 9,343 cases in 10 years which could be described as a deliberate effort to slowly eradicate life from the area through poisoning of the environment.
Following the long agitations and protests from the area, the Federal Government in 2016 finally gave the nod for the implementation of the long awaited United Nations Environment Programme (UNEP) Report beginning from 2016.
In a foreword to the report on the Environmental Assessment of Ogoniland as a case study, UNEP had this to say: "The history of oil exploration and production in Ogoni land is a large complex and often painful one that till date has become seemingly intractable in terms of its resolution and future discussion."
It also says, "It is also history that has put people and politics and the oil industry at loggerheads rendering a landscape characterised by lack of trust, paralysis and become set against a worsening situation for the communities concerned."
The situation in Ogoniland is peculiar to the rest of the Niger Delta region.
The discovery of oil in commercial quantities in Oloibiri in present day Bayelsa State was the beginning of the environmental crisis bedeviling the Niger Delta region.
It would be recalled that the agitation for environmental reparation of the Niger Delta region dated back to the colonial times.
The agitations led to the setting up of the Willinks Commission of inquiry into the fears of the minorities. Although the commission amongst others, recommended the granting of special developmental status to the Niger Delta, the recommendation was never implemented by successive Nigerian governments after independence.
The exploration and exploitation of hydrocarbon in the Niger Delta region can be said to be of mixed blessings to the region.
On the one hand, it improved the per capita income of the region through the creation of middle and high income earners. But on the other hand, it has led to series of environmental pollutions, thereby depriving communities in the region of their sources of livelihood.
This situation has led to series of crisis in the region such as the Ogoni crisis of 1990 to 1993, the Kaiama Declaration which led to the creation of the Ijaw Youth Council (IYC), the crisis in Umuechem in Etche Local Government Area of Rivers State and others.
Similarly, the development of artisanal refineries in the Niger Delta has also been blamed for contributing to the recent acid rain and black soot in the environment.
Although the Nigerian authorities may have taken some measures to ameliorate the sufferings caused by oil explorations in the region, through the creation of the Federal Environmental Protection Agency (FEPA) which metamorphosed into Federal Ministry of Environment, the creation of the Niger Delta Development Commission (NDDC); inclusion of derivation into the Constitution and the creation of the Ministry of Niger Delta Affairs have not been able to provide the much-needed succour to the people of the Niger Delta as the problems still persist.
Meanwhile, experts have attributed the high rate of poverty in the Niger Delta to the environmental degradation of the region. At a recent Pan Niger Delta Forum (PANDEF) meeting in Uyo, the Akwa Ibom State capital, Ambassador Nkoyo Toyo shared a documentary of the current situation in the Niger Delta, adding that the region has remained backward despite its huge economic contributions to the Nigerian nation.
Ambassador Toyo who was secretary to the Technical Committee on the Niger Delta during the Umaru Musa Yar'Adua administration said, "it is frustrating to know that the context has not changed as these challenges still stare the region in the face.
"The Niger Delta is still very much degraded as issues such as the following are still debated upon: gas flaring, abject poverty, militancy, crude oil theft, unemployment, cultism and organised crime, poor state of infrastructure and underdevelopment," she said.
She also said; "apart from lack of opportunities in the region, there is also the breakdown of law and order in the communities.
"Communities often fight over who gets what when development opportunities arise as seen in some communities in Ogoni with regards to the clean-up," adding that such fight can scare investors away and the region will continue to suffer underdevelopment.
Also in its policy brief note on insecurity in Rivers State, the Niger Delta Dialogue Secretariat says, "there is an environmental dimension to insecurity in Rivers State. For several years now, Port Harcourt and its environs have been covered by soot.
"This is as a result of increased artisanal refining of crude oil and other forms of pollution in the state.
"These pollution-inducing activities from both illegal artisanal and legal oil production has increased environmental insecurity in Rivers State.
"This has negatively impacted on the quality of life in Rivers State," it said.
Also speaking on the issue, a civil society activist, Ambassador Christy Iwezor said the Nigerian nation has not done enough for the Niger Delta.
She said 60 years down the lane, some oil producing communities have no water to drink and cited the example of some communities in ogoniland in which sources of water have been polluted.
Also speaking, another civil rights activist, Prince William Chinwo stressed the need for a policy that will incorporate the polluters pay principle into the Nigerian law.
According to him, if multinational companies are fined for pollution, they will be more careful in their operations.
He also blamed environmental problems on sanitary conducts.
"The problems of environmental degradation in Nigerian is caused by poor sanitary conduct of Nigerians and inefficient use of local government council workers on environmental sanitation."
According to him, local government councils must also wakeup to their responsibilities of ensuring improved level of hygiene in their various communities.
The question is after 60 years of independence, have we really made any meaningful progress in the Niger Delta compared to similar environments across the globe where oil and gas are the mainstay of their economy. It would be noted that the gulf countries where oil and gas are the mainstay of their economy have gone far ahead in terms of environmental remediation.
The 60 years anniversary should provide the opportunity for the country to further look into the Niger Delta issues.
How ICT Can Push The Envelop In National Dev
If it was just for information and its gathering, processing and transmission, it can be said without any fear of equivocation that Nigeria has never lagged, especially in the context of the development of that sector within sub-Saharan Africa. After all, the first crop of the country's political leaders was among the best journalists and newspaper publishers in the region, namely Nnamdi Azikiwe, Obafemi Awolowo, Ernest Ikoli and Anthony Enahoro, among others.
Azikiwe's West African Pilot and the Western Nigeria Television inaugurated in 1959 by Awolowo served to inform, educate and entertain the people while also effectively galvanizing them for the Independence struggle of the time.
At that time, radio broadcasting had already been dominated by the British Broadcasting Corporation (BBC). All the people did was to cluster around their short-wave radio sets for an hourly dose of news from London. Private radio stations were not a common sight, if they existed at all.
Cinema was a luxury then as the mobile cinema units of the various regional information ministries travelled around to entertain mostly rural dwellers who had little or no access to electricity and television. A community was considered lucky if it enjoyed such visitation as many as three times in one year.
On the other hand, telecommunication and its associated technology did not develop as rapidly, being the more expensive. For a long time after attaining Independence on October 1, 1960, Nigerians depended on whatever communication infrastructure their British colonial masters left behind. This consisted of the local town crier system, postal and wire services (including land telephone, telegraph and cable telegram). The Post and Telecommunications (P&T) Department saw to the provision of the latter services. It was later split into the Nigerian Postal Service (NIPOST) and the Nigerian Telecommunications Limited (NITEL), now privatised as NTel.
Foreign companies like the International Telephone and Telegraphs (ITT) won major contracts for the development and rehabilitation of communication infrastructure, especially after the Nigerian Civil War in the early 1970s. Recall that the late politician and business mogul, MKO Abiola, once rose to become its chief executive officer for the African region.
It is widely believed that not until the introduction of the Global System of Mobile Communication (GSM) on August 6, 2001 by the President Olusegun Obasanjo-led civilian government did the face of ICT change in Nigeria.
The government took the decision to deregulate the telecom sector through its policy on adoption of ICT in 1999 by licensing such international mobile phone service providers as ECONET (now Airtel), MTN, and Etisalat (9Mobile) to set up shop in Nigeria. They were later joined by an indigenous telecom firm, Globacom, as a Second National Operator (SNO).
It could be recalled that the entry of Globacom into the telecom industry was at a time when call cost was N50 per second. The firm immediately introduced a pricing system that charged 11 kobo per second, thereby forcing a crash in the cost of mobile telephony as the competition was practically whipped into line. As if that was not enough, it soon undertook the laying of underwater international fibre-optic cable for superior service delivery.
Private Telephone Operators (PTOs) like Starcomm, Reliance Telephone (Reltel), Multilinks and Visafone were also licensed to provide mobile phone services but mainly on the fixed wireless GSM and CDMA platforms.
With regard to its social and economic impact on the nation, industry experts are agreed that the GSM revolution has led to massive employment generation. From the ubiquitous roadside under-the-umbrella call centres to the street corner cybercafés and cell phone retail shops the nation had never witnessed such rise in the growth of small and medium enterprises (SMEs).
Additionally, available statistics indicate that the overall Foreign Direct Investment (FDI) in the telecoms sector stood at $32 billion in mid-2015; second only to the oil and gas sector. Others have even posited that, with the collapse of crude oil prices between 2015 and 2017, activities and earnings from this sector may have seen to Nigeria's quick recovery from the recession of those years.
In terms of policy and regulatory oversight, ICT in Nigeria is said to be conducted under three major policy documents, namely: the National Mass Communication Policy of 1990 which implementation falls under the purview of the National Broadcasting Commission (NBC); the National Telecommunications Policy of 2000 with the Nigeria Communications Commission (NCC) as chief executor; and the National Policy for Information Technology of 2001 to be executed by the National Information Technology Development Agency (NITDA)
NBC is the main regulator of the broadcast industry in Nigeria. Some of its activities include the issuance of broadcast licences, allocation of transmission frequencies, establishing operational standards and ensuring compliance with the broadcast code.
The Commission is, by law, required to report to the Presidency through its parent ministry (Information and National Orientation).
The NCC which came into existence via an Act in 2003 has regulatory authority over activities in the telecommunications industry. It has powers to license operators, encourage competition, ensure quality service, monitor tariffs and protect consumers, among others.
The NITDA came on board through a 2007 Act and is charged with the planning, promotion and development of IT penetration and projects across Nigeria.
There are four other policy implementation and regulatory bodies within the ICT sector. They are: the Nigeria Internet Registration Association (NiRA); NIGCOMSAT; National Frequency Management Council (NFMC); and the Universal Service Provision Fund (USPF).
The non-ICT sector has also recorded some significant gains arising from developments in information and communications technology. For instance, the use of presentation software like Microsoft PowerPoint in schools and corporate boardrooms, computer spreadsheet for accounting, e-learning, e-library, e-banking and e-commerce are some popular applications that have yielded good social and commercial dividends.
The use of Automated Teller Machines (ATMs), Point of Sale (POS) terminals and mobile money transfers have helped to decongest banking halls and also save man-hours that would ordinarily have been wasted in long queues.
Another benefit of ICT was made even more manifest at the height of the COVID-19 lockdown when schools were abruptly shut down and children who could afford it engaged in virtual learning from their homes. Even some of their parents were forced to work from home using whatever ICT means available to them.
Also, the New Media which is powered by ICT and includes Internet publishing and social media platforms like YouTube, Facebook, Twitter and Instagram have significantly enhanced real-time information sharing and social interaction with people across the globe.
Personnel management and remuneration systems have been made easier with the advent of biometric exercises, electronic time-keeping and integrated staff records and payroll methods long adopted by the private sector, and more recently, the federal, state and local governments. Even the federal government's Treasury Single Account (TSA) and the systems upgrade steadily being undertaken by some of its agencies are ICT-driven.
In agriculture, the President Goodluck Jonathan administration used GSM phones to dislodge middlemen while distributing fertilizers and other farm inputs directly to beneficiaries in the rural areas. This may have served to boost food production.
After successfully emerging from the latest economic recession, the President Muhammadu Buhari administration drew up a four-year Economic Reconstruction and Growth Plan (ERGP). In this plan was included an ICT Roadmap 2017-2020 which it hoped to achieve through activities of the Federal Ministry of Communication and Digital Economy and which seeks to create two million jobs by the end of 2020.
Overall, the ICT sector still has the potential of yielding more positive results if only the government can follow through with some of its lofty roadmaps, especially those that aim to establish ICT Centres and Innovation Hubs in selected states across the country.
By: Ibelema Jumbo