Borno
The Deputy Governor of Borno State, Alhaji Zannah
Mustapha, has commended the efforts of security agencies to end insurgency in the country.
Mustapha made the commendation in an interview with newsmen in Maiduguri.
He expressed optimism that the insurgency would end soon "going by the successes recorded by the military in its bid to flush out the insurgents".
Mustapha said last week's attack on Biu by the insurgents was a sign of desperation, noting that they had failed in previous attempts to gain entry into the town, hence the use of suicide bomb attack.
He commended youth vigilantes, local hunters and members of the community for keeping vigil against the insurgents especially in Biu.
"The military has been working in concert with vigilantes and other groups in safeguarding lives and properties in Biu.
"As it is now, it is very difficult for the insurgents to carry out attacks easily, so they have resorted to using female suicide bombers," he said.
FCT
The Independent National Electoral Commission (INEC)
has advised politicians to invest their time and resources in positive strategies of winning elections rather than buying Permanent Voter Cards (PVCs) from prospective voters.
The Deputy Director, Voter Education and Publicity, INEC, Mr. Nick Dazang, gave the advice in an interview with newsmen in Abuja following a claim that politicians were buying cards and collecting their numbers.
Dazang said it was also advisable for politicians to use their time well in other endeavours that would help the political processes instead  collecting Voter Identification Number (VIN) of registered voters.
He said buying people's PVCs would be of no help as the cards could not be used by another person other than the original owners.
"Politicians should encourage those who have not collected to go and collect their PVCs.
"I don't know of any implication of collecting people's VIN numbers; they are just wasting their times," he said.
Kebbi
The Independent National Electoral Commission (INEC),
National Commissioner, Hajia Amina Zakari,  has reiterated the commission's determination to announce the presidential and governorship elections within 48 hours after voting.
She stated this in Birnin Kebbi, Kebbi, during a public sensitisation and practical demonstration of accreditation and election processes.
Zakari said that the demonstration was to enable the commission to make amendments in areas of difficulty.
According to her, the demonstration will also enable electoral officers to be familiar with the process of accreditation and smooth election.
She appealed to registered voters to ensure they were in queue on time for accreditation, assuring them that collation of votes would be done properly after voting.
Kogi
The Abuja Electricity Distribution Company (AEDC) has
again explained that the rationing of power in Lokoja and other areas of its coverage was necessitated by low volume energy available for distribution.
The Manager, Public Relations of AEDC, Mr Ahmed Shekarau, said this while fielding questions from newsmen in Lokoja.
Shekarau said that it was not the wish of the company to ration power supply in its coverage area but was being forced to do so.
"The AEDC is being allocated 11.5 per cent of total energy available daily for distribution to customers nationwide.
"This volume, which reaches 450 mega watts even at peak generation periods, is insufficient to meet the demands of the company's customers in FCT, Kogi, Nasarawa and Niger States.
"The AEDC is, however, optimising its load-shedding to address part of the problem in the short term.
Lagos
A lawmaker representing Egbeda/Ona-Ara Federal
Constituency in Oyo State, Olayemi Busari, said that he donated four 500 KVA transformers to communities in his constituency on February 14.
Busari, an Accord Party (AP) member, told newsmen in Lagos that the projects were part of the promises he made to the people during his electioneering campaigns.
He said that the benefiting communities were Aba Otun Area Ward 8 and Oke- Imole in the Olunloyo area of the Ona-Ara Local Government Area.
Others were the Amosun Community Ward 7 and Ogunkola Avenue, Hope area, Alakia, Old Ife road in the Egbeda Local Government Area of Oyo State.
Busari said that he donated the transformers on Valentine's Day, to show his love for his people, and urged them to reciprocate the love by supporting his candidacy in the March 28 elections.
Nasarawa
A nutritionist at the Dalhatu Araf Specialist Hospital, Lafia,
Nasarawa State Mrs. Julie John, has advised mothers to give proper diet to their babies to avoid malnutrition.
John gave the advice in an interview with newsmen in Lafia.
According to her, after six months of exclusive breast feeding, mothers are expected to start introducing highly nutritious foods to their babies so as to avert malnutrition.
"From birth to six months, we encourage mothers to go on exclusive breast feeding.
"Where the problem starts is the six months that the mother is supposed to introduce other feeds to her baby. That is when most of the time we have problems of malnutrition,'' she said.
Ogun
The Federal Road Safety Corps (FRSC) said that it was
collaborating with Ogun Traffic Compliance and Enforcement Corps (TRACE) to reduce gridlocks in Sango-Ota and its environs.
The Sango-Ota Unit Commander of the FRSC, Mr Olonisaye Olufemi, disclosed this to newsmen in Ota.
He noted that heavy traffic gridlocks were being experienced at the Toll-gate, Ojuore, Sango-Ota under bridge, especially on Sundays when worshippers going to Living Faith Church, Ota, drove against the traffic.
"The worshippers contributed immensely to gridlocks between 5.30 a.m. and 2 p.m. by increasing vehicle movement to the areas," Olufemi said.
On his part, the Zonal Commander of TRACE, Mr Adekunle Ajibade, said that it would deploy manpower to those trouble areas to assist FRSC staff to decongest traffic jams.
Ajibade said that it would also bring a tow truck that would be used to clear obstruction by vehicles, especially commercial buses.
Osun
Osun State Deputy Governor, Mrs. Titi Laoye-Tomori,
has ordered the closure of Government Technical College, Osogbo, and Osogbo High School, indefinitely over disturbances by the students.
Our correspondent reports that some students of Government Technical College, Osogbo and Osogbo High School embarked on a protest recently.
This is contained in a statement signed by Permanent Secretary, Ministry of Education Mr Lawrence Oyeniran, .
The statement said that the closure was to curtail any further disturbances in the schools.
It advised parents and guardians to warn their children and wards to stay away from acts capable of causing public disturbance.
Oyo
Oyo State Coordinator, National Agency for Food
and Drug Administration and Control (NAFDAC), Mr. Benjamin Haruna, said that the agency had sanctioned more than 1,000 offenders in the state.
Haruna disclosed this to newsmen in Ibadan at a send-forth organised for him by the staff and stakeholders of NAFDAC in the state.
According to him, the offences ranged from series of unregistered products, sales of outright fake products, parallel importation and unsatisfactory factory productions.
Haruna said that the agency would not relent in its effort to combat unwholesome and fake products.
Yobe
The National Council of Women Society (NCWS) has
urged women in Yobe to aspire for more elective positions to ensure that their voice was heard in the democratic process.
The state President of the society, Hajiya Halima Joda, made the call in an interview with newsmen in Damaturu.
"I want to use this medium to call on all women in Yobe State to mobilise both rural and urban women to take active participation in the political process.
"Considering our numerical strength if we properly harness our potential, we can aspire for more elective positions and win,'' Joda said.
Joda said that active participation of women in politics would eliminate all forms of marginalisation and intimidation against women seeking elective positions in the state.
The president said that when women hold elective positions it would enable them to mainstream gender issues in government policies.
She noted that women were underrepresented in the state despite their proven abilities as leaders and agents of change, and their right to participate equally in democratic governance.
SEAMATA Condemns Inport Duty Increment On Cargo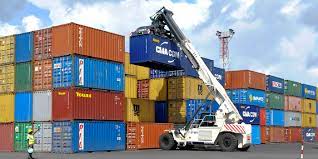 Members of the the South East Amalgamated Markets Traders Association (SEAMATA) have strongly criticised and rejected the recent astronomical and indiscriminate increment in the import duty on cargoes charged by Nigerian Customs.
SEAMATA is the umbrella union of traders in all the markets in the South-East Geo-political Zone and traders of South-East extraction doing business across the states in the Federation and in Diaspora.
This is contained in a statement jointly signed by SEAMATA's President General, Chief Gozie Akudolu and its Secretary General, Mr Alex Okwudiri, in Enugu yesterday.
According to them, the Nigerian Customs introduced a method of working out import duty payment on goods and set out a particular minimum amount payable for each 40ft container.
The statement noted that items with the least percentage tariff of five per cent are not even spared.
The  current import duties, the statement further regretted, are no longer calculated based on invoice value of consignments.
"Between 2020 and now, the amount charged on cargoes as import duties have risen in geometric proportion from N750,000 to N2 million, again to N3 million and presently, to N3.3 million for 40ft containers; while 20ft containers jumped to N1.8 million.
"The Nigerian Customs on their own, work out payable import duty now based on "estimated" invoice value of consignment as against the actual invoice value of goods from the country of origin.
"This development is not only bringing untold hardships to importers but is also compounding the pains of the citizens as it dovetailed to astronomical increase in prices of imported goods as the Nigerian Customs estimated invoice value is always far above the actual cost of the imports.
"The indiscriminate estimate of value of goods by Nigerian Customs is adversely affecting the prices of goods in the markets today both imported and locally produced as it triggered a chain reaction.
"Even agricultural products are not spared in the chain effect of the price increase.
"In the general meeting held in Onitsha on Wednesday, Nov. 24, 2021, the traders resolved to very strongly condemn and reject the increment.
"We are appealing to the Honourable Minister of Finance, Budget and National Planning to prevail on the Nigerian Customs to, as a matter of urgency, suspend the exercise.
"This is to save the Nigerian citizens from further economic hardships as further economic pains that follow such situations could lead to social unrest which our nation doesn't need now".
The statement also prayed and expected that the appeal of the traders would be favourably considered in the overall interest of the masses across the country. 7Ends.
By: Canice Amadi, Enugu
Kaduna SUBEB To Sack 233 Teachers Over Fake Certificates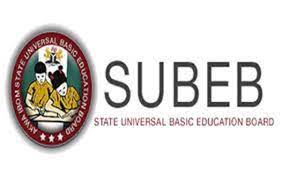 Chairman of the Kaduna State Universal Basic Education Board (KADSUBEB), Alhaji Tijjani Abdullahi, on Thursday, hinted that 233 primary school teachers have been pencilled down for dismissal for gaining employment with fake certificates.
Abdullahi, who spoke at a press conference in Kaduna yesterday, further noted that for the Board to be sure that the newly-employed teachers have the requisite qualifications, it went into secret verification of their credentials from various institutions attended.
According to him, the board has already verified 451 institutions they claimed to have attended, but only nine of them have responded so far.
He further added that the responses from the institutions showed that 233 teachers presented fake certificates.
He added that one of the institutions disowned 212 of the 233 fake certificates, adding that, the board would forward their files to the Ministry of Justice to initiate prosecution for forgery.
A visibly shaken Abdullahi noted that the Board will continue to check the integrity of the certificates presented by teachers to ensure that the teaching profession is not devalued by impostors.
How I Delivered 125 Children After Govt Hospitals Rejected Us -Woman Leader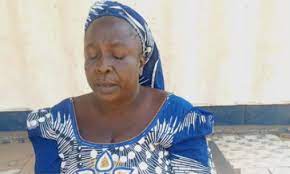 Women leader of the Internally Displaced Persons, Durumi camp, Garki Abuja, Mrs Liyatu Ayuba, has narrated how she became a midwife in the camp following rejection of their pregnant members in government hospitals.
The women leader, who was displaced from Borno State after the Boko Haram insurgents killed her husband in 2015, revealed that she has successfully assisted in delivering about 125 children in the camp.
Speaking with The Tide source in the camp, Mrs Liyatu alleged that the National Hospital, Abuja, and other government medical facilities had denied their pregnant members access to medical care following their inability to pay bills.
According to her, a lady in the camp who needed a cesarean section died in the National Hospital after they were unable to pay for the operation.
"Few years ago, a lady came to this camp and she was 7 months pregnant. She came barefoot with only a wrapper and she didn't have a bacha (hut) so she was squatting on another person's own.
"The next three days, she was in labour and we took her to the National Hospital in Abuja here and we were told to bring 100,000 but we told them that we do not have such money that they should please try and save her life.
"They said they can't do anything, that we IDPs are disturbing them. That was how the woman and her baby died in the hospital. They even refused to release the corps for us because we could not pay," they disclosed.
According to her, she was angered by the incident which prompted her into midwifery to save the lives of other women in the camp.
"I learnt how to be a midwife from my grandmother. I started delivering babies on January 2, 2015, so from that year till date, I have delivered a total of 125 babies in this camp," she stated.
Liyatu told our source that she has been sensitizing households in the camp to embrace family planning due to lack of funds to train the children.
"I have been telling them that people who have four to five children should do family planning because we are facing a lot in this camp, we are not collecting salary.
"And these children are not going to school and women keep getting pregnant. God will hold us responsible for the children that we are bringing to this world without training them," she noted.