Nollywood Star, Ex-Militant Pass Vote Of Confidence On Jonathan
In spite of the fact that
many Nigerians scored President Goodluck Jonathan administration low in terms of development, some still believe that he performed beyond average.
President Jonathan, in his campaign visit to Rivers State, on Wednesday last week, said he is the president of Nigeria and not Niger Delta.
A Nigerian Nollywood film actor, Emeka Ike, believes that the President has the credentials and potentials to make the country one of the economic powers in the world.
Ike who said he is not a card carrying member of any political party in Nigeria, said with a critical look at the president's developmental plans, he falls in line with those who said Jonathan deserved a second term.
"Without bias and sentiments, Jonathan has improved the country's economy. It is a thing of joy that Nigeria is currently ranked the third fastest growing economy in world, after China and Qater, Ike said.
The Nollywood actor argued that apart from refurbishing the moribund railway system in the country, Jonathan's government has also increased the number of airports.
"Honestly, I am not taking any side, what we need is development, elite and purposeful leadership. When you talk about corruption is subjective, and we cannot fight corruption with gun, rather through process," he stated.
In his own view, the leader of the Niger Delta Vigilante, Comrade Ateke Tom, also said Jonathan deserved second term considering what he has done.
He explained that the president is a peace loving man who does not take laws into his hands, adding; however that election is not a do or die affairs.
APC Denies Zoning Chairmainship To N'Central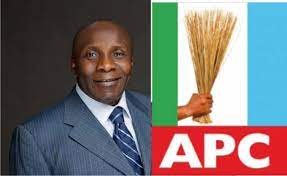 The All Progressives Congress (APC) has denied zoning its national chairmanship position to the North Central.
The National Secretary, APC Caretaker and Extra-ordinary Convention Planning Committee (CECPC), Sen. James Akpanudoedehe, said this on Monday in Abuja when he spoke with newsmen.
Akpanudoedehe was reacting to a media report that the party had zoned the position to the North Central, adding that the issue of zoning was not part of the mandates of the CECPC.
"I have the mandate to report that whatever decision the CECPC takes and to the best of my knowledge the committee has not discussed zoning,'' he said.
He added that with the party's national convention slated for February 2022, it was expected that party members would come up with different zoning speculations.
"People are just flying what will favour their interest, all I know is that the caretaker committee has not discussed or reached a zoning decision,'' he said.
Also, Senator Victor Lar, Media Director, Sen. Ali-Modu Sheriff Campaign Organisation, said that the report was laughable describing it as figment of the imagination of those who planted it.
Senator Ali-Modu Sheriff, a two-term governor of Borno State, is a frontline aspirant for the APC chairmanship.
"We find the purported story as very laughable because the organs of the party that are supposed to communicate that kind of information are not the ones communicating it.
"For that reason, we will take it with a pinch of salt.
"Again, the APC as a party has never adopted zoning, therefore, the story of it zoning the national championship to the North Central can better be described as a figment of the imaginations of those who planted it.
"We find the report as the very poor scheming of people who are scared of contesting the position with Sheriff,'' Lar said.
He said it was obvious that Sheriff's hard work and his manner of campaign had unsettled other aspirants.
This, he said, was especially because he had gained unprecedented support from party members and critical stakeholders from across the country.
Lar added that the race for the APC national chairmanship was an open contest, saying that the best candidate should be allowed to emerge.
He said this was necessary for the party to be galvanised for victory in the 2023 general elections.
He said that Sheriff- a two-term governor of Borno State remained the best candidate for the APC national chairmanship.  On the approval given by President Muhammadu Buhari for the party's National Convention to hold in February 2022, Lar said there was a need for the National Executive Committee (NEC) to meet and rectify the date. "Though we had commended the Progressive Governors Forum (PGF) for taking the initiative to meet with Buhari on the need for the party's National Convention to be conducted.
"The decision to hold the convention in February 2022 has to be taken by the party's NEC. The president does not have the constitutional powers to call for a meeting.
"Neither do the governors elected on the party's platform. It is only the party's NEC that can take such a decision as regards when its national convention will hold.
"The February date must therefore be rectified by the party's NEC to make it constitutional," he said.
Lar appealed to APC members and Sheriff's teeming supporters to remain calm and focused.
"We are on course and victory is certain.
"I want to assure that Sheriff will work amicably and with an open heart with everyone, irrespective of religion and tribe when he becomes the party national chairman by God's grace and with their support," he said.
No Father Christmas In Politics, Ayu Tells Youths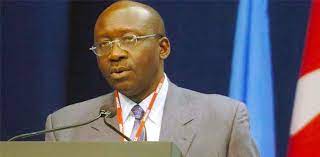 The incoming National Chairman of the Peoples Democratic Party (PDP), Dr Iyorchia Ayu, has charged youths not to fold their arms and wait for power-shift but rise to the challenge of leadership at various levels, noting that power is never given on a platter of gold.
He gave the charge at when a delegation of Benue youths, under the auspices of Benue Transition Mentees (BTM), paid him a courtesy visit at his Maitama residence in Abuja, recently.
Youths in the country have consistently accused old politicians of sitting tight in power and denying them the opportunity to govern.
But Ayu, a former Senate president, who advised Nigerian youths to channel their energy into the right direction, said the future belonged to youths who prepared themselves.
"We often hear that youths are the leaders of tomorrow, but that is not automatic. The future really belongs to youths who follow their passions, who prepare themselves and who go after what they want.
"There are youths who are doing drugs, who are into all sorts of vices like kidnapping, prostitution, what they call Yahoo-yahoo. Some make up the battalions in the banditry ravaging the country. The future does not belong to these.
"Organise yourselves, mobilise your large constituency and go for what you want, including public office. There is no Father Christmas in politics.
"Sometimes, young people forget that many of us started out on this route as young men too. I became a graduate at 23, got my PhD at 31, was a senior lecturer at 37 and was elected to the Senate at 39 where my colleagues made me Senate President at 40. I can say that for others too.
"And in many of these outings, we successfully competed against older, more experienced people. So, when youths say, 'Give us a chance,' I tell them, 'Chance is not always a gift. Power is never given on a platter or in a parcel.' So, mobilise and take your chance as we march to 2023," he said.
Meanwhile, allies of a former vice president, Atiku Abubakar, under the aegis of Waziri Atiku Political Family and Associates (WAPFA) have appealed to Nigerians to return the PDP to power in 2023.
They also called on PDP leaders across the six geopolitical zones to rise above partisanship, regional interest and endorse Atiku as consensus presidential candidate for the election.
A statement yesterday by the WAPFA National Coordinator, Deacon Elijah Afolabi, said PDP would rescue Nigerians from what he described as mis-governance.
But reacting, the Director General of Voice of Nigeria (VON) and a chieftain of the APC, Osita Okechukwu, in a statement yesterday said the PDP cannot be trusted.
He argued that the PDP had been in power for 16 years but failed to deliver good governance to the masses.
"How can Nigerians trust our sister political party, the PDP given their antecedents riddled with trust deficit? We know that times are hard; it is better to allow APC to fix Nigeria," he said.
Orji Blasts Sit-Tight Politicians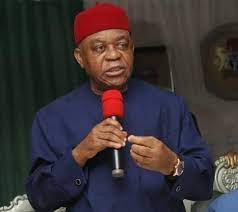 The immediate-past Governor of Abia State, and Senator representing Abia Central, Senator Theodore Orji, has said that re-cycling of expired politicians and the refusal of sit-tight politicians to vacate the political space for the younger ones are the reasons Nigeria is not making much progress in governance.
Senator Orji, who stated this while addressing newsmen in Umuahia, restated that his decision to quit elective position come 2023 was irrevocable. He said that his decision to bow out at the completion of his second tenure at the Senate was to allow the young generation prove their mettle.
Orji argued that there was no way the Not Too Young to Run Act signed into law in 2018 would be effectively implemented without the cooperation of the old politicians.
According to Senator Orji,  the Not Too Young to Run Act will remain a paper tiger until the old politicians are willing to vacate the political space.
His words: "I don't speak from both sides of my mouth. By 2023 I will not seek elective position again. "Dominating the political space till eternity is inimical to raising new crop of political leaders."
Orji who further explained that his decision to step aside in 2023 was personal and not under any pressure, urged old politicians to allow the young ones test their hands on the saddle.
On the corruption allegations against him being investigated by the Economic and Financial Crimes Commission, EFCC, which his kinsman and critic, Prince Benjamin Apugo, has always used against him, the former governor regretted that "Apugo does not comprehend the fact that being investigated by the EFCC does not automatically translate to being found guilty."
Senator Orji dismissed Apugo's attacks on him as misguided vituperations which he would not dignify with a response.
The former governor further  said that "unlike Apugo who is already in court with EFCC  over land grabbing, EFCC has neither indicted nor charged me to court for any offence."
He accused his detractors of writing petitions against him to distract him. Senator Orji also said that the Bill on the conversion  of Abia State Polytechnic Aba which he sponsored was still awaiting  presidential assent so that Abia would rightly get a Federal Polytechnic like other states as provided for in the Constitution.
On the delapidated Umuahia-Ikot Ekpene federal road, which has been recently awarded for reconstruction, Orji expressed hope that the federal government would live up to its promise.
He attributed the feat to a collaborative efforts of National Assembly members from Abia and  Akwa Ibom State.