PDP, Party Of Democrats – Jonathan
President Goodluck Jonathan has described the ruling Peoples Democratic Party (PDP) as a party of democrats and not that of hooligans, assuring that, next month's election will be internationally certified as free and fair.
Jonathan stated this at the inauguration of the PDP presidential campaign organisation held in Abuja yesterday.
he presidential campaign organisation headed by Dr. Ahmadu Ali, is saddled with the responsibility of ensuring that Jonathan and vice president, Namadi Sambo are returned into office for a second term.
In his remarks at the official inauguration, Jonathan warned the campaign team against pulling down other people's posters, noting that, "it is primitive. Please, do not join them. Every Nigerian must be free to campaign anywhere".
Jonathan is optimistic that with his campaign team he will be reelected president. "I am fully convinced that not only are you up to the task individually or as a team, but that you also have all that it takes – the passion, intellect, drive, commitment, and the know-how to run a focused, robust and purposeful campaign that will further endear our ticket to the electorate and bring us victory once again".
"Many of you are tested veterans of political campaigns. As we embark formally on the campaigns for our re-election, our party, the People's Democratic Party will depend on you. I am also personally counting on you. I ask you to take on this assignment for your great party, for Goodluck Jonathan and Namadi Sambo, and also, more importantly, for the country as a whole.
"Without doubt, the forthcoming elections mark a critical point in our nation's history. The eyes of the international community are focused on the transition that lies ahead of us; the fifth post-military rule general elections that will be conducted under a civilian dispensation in Nigeria.
"The world is asking: will Nigeria get it right? My categorical response to that is: Yes, we must. And surely, we will. It is your duty to ensure that through your campaigns, and activities, this primary objective is not lost.
"Our commitment to free, fair, credible, and violence-free elections remains unshaken. That should also be your own commitment as we go to the field to seek the people's mandate once again.
"You must always remember that we are a party of democrats, not a party of hooligans. We are a party of patriots, not a party of renegades. We are a party of statesmen and women. We are a party of builders, not destroyers. We are a party of committed servants of the people. You must let our people see once again, that we are in this to serve and to move Nigeria forward, not to move Nigeria backwards.
Jonathan then charged them that no cause is greater than that of Nigeria. "In the coming campaigns and elections, we must see to it that Nigeria triumphs and that democracy wins. No other cause can be greater than the Nigerian cause. Without Nigeria, there will be no President.
"We have an obligation to consolidate our democracy, strengthen our institutions and project Nigeria positively by running a disciplined, issues-based and civilized campaign. That is my charge to you all.
"I am especially inspired by the positive energy, the optimism, and the enthusiasm among our party leaders and members. There may be issues arising from the party primaries, which have led to some of our members expressing grievances. But this is the time for all of us to come together and work as one family. At the end of the day, every one of us will be useful in one way or the other.
"I call on all party members to stand as one in the face of the assignment ahead of us. Losing a party primary should not result in a loss of faith in the party. No election should be a do or die contest. Whatever grievances we have can be resolved within the family and will be resolved. There is a job to be done, and all loyal members of our great party must play their expected roles.
"I urge members of the Presidential Campaign Organization to go round the country, propagating our message of transformation and continuity. I urge you to fully mobilise all the party faithful in every ward and every district to work for the victory we require to take our agenda for national transformation forward to a successful conclusion for the benefit of present and future generations of Nigerians.
"We have everything that it takes to run an excellent and victorious campaign. Our great party has demonstrated to Nigerians that it is the party with the broadest appeal. We are the strongest and the biggest. We have engaged the people of Nigeria positively with people-friendly policies, which have moved Nigeria forward."
He stated that despite the security challenges that his government inherited, it is determined to win the war. "We have sustained the democratic tradition. We have strengthened democratic institutions. We inherited a rather complex security challenge but we are waging a determined war against it. We are succeeding in preventing terrorists and insurgents from turning more of our communities into enclaves for their dastardly activities.
"We remain fully committed to further empowering the security agencies to enable them win the war against terror. We have proven to the people that we are a party and a team that they can rely upon. In the last four years, despite the security challenges we have had to contend with, Nigeria, under our watch, has made significant strides in every aspect. Our economy today is the largest and the strongest in the African continent, and a preferred destination for foreign direct investment.
"We have focused on job creation and the expansion of opportunities for our teeming youth as well as interventions to promote Micro, Small and Medium Scale Enterprises. Through an internationally acclaimed transformational agricultural programme, we have re-established agriculture as a business, and a major driver of economic growth.
"Today, not only is the agricultural sector thriving, the value chains in the sector have been activated and have become productive. The country's food import bill has been reduced, and the non-oil sector has witnessed significant growth. We have expanded access to education by providing schools and facilities at the primary, secondary and tertiary levels. Today, there is a Federal University in every state of the Federation, and every Nigerian child has been given the opportunity to go to school.
"We have successfully privatized the power sector: a process that was adjudged by the international community of investors as transparent and credible. Our trains are moving again, from Lagos to Kano, from Lagos to Ibadan, from Port Harcourt to Enugu.
"I am not campaigning to you who are already convinced. I have no doubts that you are all familiar with the achievements of this administration. But I have outlined a few of them to show that we are in a solid position to run a campaign based on our commendable record.
"Our creditable performance in the past four years should be our strongest selling point as we go to the campaign fields. Flaunt our achievements in all parts of the country, tell the story of what we have achieved and let the facts and the figures be heard in every nook and cranny of Nigeria.
"In doing this, you must be civil, decorous and law-abiding. I have repeatedly promised Nigerians and the international community that as much as it lies within our powers, the coming general elections will be free, fair, credible and violence-free. I made that pledge with all seriousness and I fully intend to fulfill it.
"As agents of the ruling party, all eyes will be on you during the campaign and elections. I therefore expect nothing but the highest standards of exemplary conduct from you as your worthy contribution to the fulfillment of our pledge of peaceful and successful elections. Some other politicians and campaigners are threatening fire and brimstone. Do not join them. Some other parties are pulling down other people's posters. That is primitive. Please, do not join them. Every Nigerian must be free to campaign anywhere.
He then stated that the elections will be violence-free. "Thugs, violence and malpractice or rigging must have no place in our campaign and electoral activities. Do not join those who threaten to start fires and turn them into infernos in our country.
"I assure you and all Nigerians that whoever foments trouble before, during and after the elections will be promptly and decisively dealt with according to the law. With all our party leaders and members, we are going into this election season to legitimately seek our peoples' mandate for further service, consolidation and continuity of progress for our country.
"We must place our hope for victory in nothing else but the support and confidence of the great majority of our people, and the blessing of Almighty God. We will ensure that the people's vote counts and that their will prevails, as it should, in every true democracy," he stated.
FG Hails Rivers Top Spot In Literacy Education Dev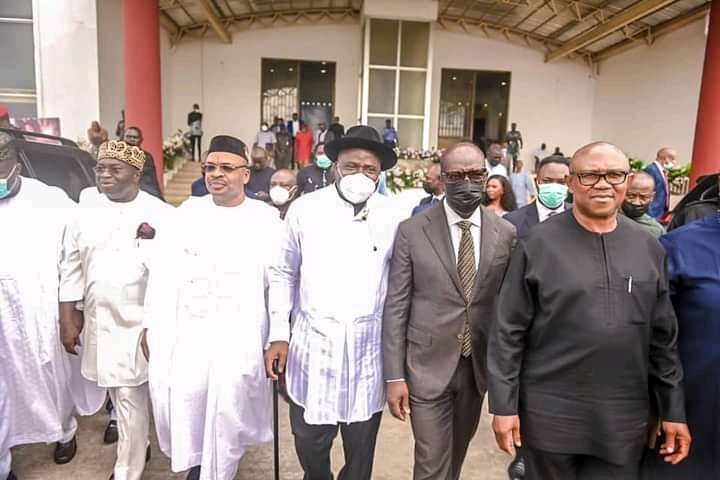 The Federal Government has commended the Rivers State Government over its concerted efforts in the development of basic education that has guaranteed the state the highest ranking in literacy education in the country.
The state scored 70per cent ahead other states of the federation in a recent national ranking.
The Coordinator in charge of Better Education Service Delivery for All (BESDA), Federal Ministry of Education, MrsAminaHaruna made the commendation, while speaking at a one-day state Technical Workshop on improving BESDA implementation at Bougainvillea Hotels in Port Harcourt, yesterday.
Haruna said it was of good note that Rivers State has shifted to where it was before and attained a commendable height in the development of literacy education, adding that such feat was worth celebrating.
The BESDA coordinator, disclosed that Rivers State has also taken the lead to replicate the just concluded performance review meeting held in Abuja, recently, adding that the technical meeting was essentially designed to bring all stakeholders in the BESDA together to brainstorm on way forward.
She said that the Federal Government was committed to ensuring that the menace of out-of-school children in the country was resolved, adding that it was what informed the Federal Government decision to borrow $11million to tackle the menace headlong.
She called on parents to ensure that they give their children the right to education, adding that the importance of education in the society cannot be over-emphasised.
"Rivers State has done well in literacy education, and they are ahead of other states. So, whoever that has done well; praise him or her", she stated.
Also speaking, the state Commissioner for Education, Prof. Kaniye Ebeku said one of the cardinal policy trusts of the present administration led by Governor Nyesom Wike was to provide access to quality and qualitative education for children in the state, saying that BESDA programme was one of the links to actualise it.
Ebeku thanked the Federal Government and the World Bank for initiating the BESDA programme, adding that it has given hope to many out-of-school children to have access to education literacy, saying that the cult clashes that ravaged some communities was responsible for the over-crowded nature of schools in Port Harcourt and Obio/Akpor local government areas of the state.
He expressed satisfaction with the performance of both teachers and pupils in the BESDA schools in the state, adding that children in the conventional schools were not doing better than the ones in the BESDA schools.
He, therefore, solicited for cooperation among all stakeholders in driving the programme, and assured that the state Ministry of Education would drive the supervision and monitoring to ensure it achieves set objectives.
In his speech, the Executive Chairman of the State Universal Basic Education Board (SUBEB), Ven. Fyneface Akah said the workshop was organised to replicate the Federal Government's model on peer review performance by getting all stakeholders involved in achieving gaining more grounds in the BESDA programme in the state.
Akah said the board under his leadership was determined to ensure both children of fishermen and those who are out-of-school have access to quality education, which he said, was essential.
"It is not about the reward but the effort and impact. We are organising literacy content to ensure that those children in the programme read, write and understand numerical skills, and whoever that acquires literary skills has acquired the knowledge for further education", he stated.
In her remarks, the RSUBEB Director in charge of Physical Planning, Mrs Joy Ojirika, who doubles as the state BESDA focal person, gave a scorecard on the progress of the programme in the state.
By: Akujobi Amadi
Wike, Okonjo-Iweala, Others For 4th DAAR Awards, Dec 6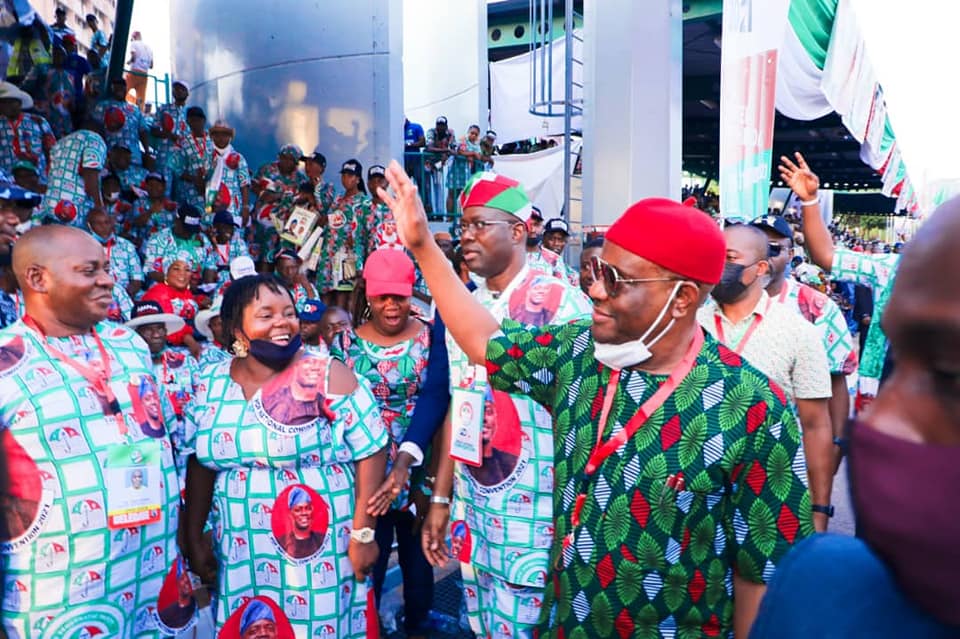 The Rivers State Governor, Chief Nyesom Wike, the Director-General of the World Trade Organisation (WTO), Dr. Ngozi Okonjo-Iweala; and Delta State Governor, Dr Ifeanyi Okowa; are among those to be honoured at the fourth edition of the DAAR Awards.
The DAAR Awards, scheduled to take place on December 6, 2021 in Lagos, is organised by DAAR Communication Plc, which owns RayPower broadcasting station and African Independent Television.
At the ceremony, Wike would be honoured with the DAAR's Man of the Year Award, while Okonjo-Iweala would be honoured with DAAR's Woman of the Year Award, just as Okowa would receive award for outstanding leadership in public service.
In a letter to the recipients by the Group Managing Director of DAAR Communications Plc, Tony Akiotu, said the awardees were selected for their exemplary qualities and immeasurable contributions to the sustainable development and progress of humanity in various sectors.
On the criteria for selecting Rivers State governor,Akiotu said, "The Editorial Board and DAAR Communications panel of assessors for the 4th DAAR Awards had unanimously voted to confer the award of Man of the Year 2021 on Wike for his giant strides in infrastructural development of Rivers State and deepening of Nigeria's democracy".
Akiotu said that Deputy Senate President, OvieOmo-Agege would also receive award for Outstanding Leadership in Public Service along with Borno State Governor, Prof. Babagana Zulum; Oyo State Governor, Engr. OluseyiMakinde; and Osun State Governor, Prof. Adegboyega Oyetola.
Also to be honoured are the Vice Chancellor of the University of Lagos, Prof. Oluwatoyin Ogundipe, who would receive award for Outstanding Performance in the Academia, and Lagos State Commissioner for Health, Prof. Akin Abayomi, who would receive Outstanding Performance on COVID-19 Pandemicaward.
According to DAAR CommunicationsPlc, it would honour Ogundipe for extensive work on molecular systematics, plant anatomy, food security, natural resource management and biodiversity conservation.
Senate Blasts Saipem Over Breach Of Local Content Act On NLNG Train-7

The Senate Committee on Local Content has expressed displeasure at Saipem Contracting Nigeria Limited, a company handling the Train-7 gas project, for what it termed "deliberate breach" of Nigeria's Local Content Act.
The company's management has been evading appearances before the committee until last Wednesday after the panel threatened to compel their appearance with sanction.
However, the panel, chaired by Senator Teslim Folarin, after inference from evidence made available to the panel, demanded an explanation from Saipem Contracting Company why the gas project company awards contracts to foreign companies for supply of steel, rods, among other materials for execution of the project contrary to local firms in clear breach of LCA.
According to the committee, they have been flooded with petitions from the public over the sharp practices of the company in connivance with some Nigerians.
The committee said it was based on that the Train -7 gas project was invited while pointing out the breach of the local content act on the award of contract for the purchase of items for the gas project.
The committee, however, regretted the non-appearance of Nigerian Liquefied Natural Gas (NLNG), Nigerian Content Development and Monitoring Board (NCDMB), Saipem and Daewoo, which they said their appearances would have deepened investigation on why foreign firms habitually shortchange the nation.
It rescheduled the meeting and asked the committee clerk to issue fresh letter of invitation to the absentee organisations.
Senators Folarin and Sabi Abdullahi in reference to a petition pointed out that Saipem management is aware of contracts to foreign firms than Nigerian companies for supply of materials running into millions of euros in breach of the provision of the local content act.
Teslim said: "Can you explain, how you came about awarding the contract for the supply of steel for €4million, to TK Corporation, a Korean company, and €4.27million, contract to another Korean company for pipes, €3.86million to an Italian company and another €5.5million.
"All these are not Nigerian companies."
He said the local content act provided for 50percent Nigerian content in the execution of the project.
In his response, the Managing Director of Saipem, Mr Walter Peviani said execution of the project by the company was based on a contractual agreement, and documents presented to the company by the NLNG and the NCDMB.
"Within the contractual documents, which we received, entailed, a project Nigerian content plan and entry procedures for Nigerian companies compliance certificate," he said.
Unfortunately, the Executive Secretary of the National Content Development Management Board was absent despite invitations, a development, the committee said was deliberate and suspicious.