Calabar Residents Happy For Improved power supply
Some residents of Cala
bar have commended the Port Harcourt Electricity Distribution Company on the improved power supply in the city.
They gave the commendation in separate interviews with newsmen in Calabar recently.
Mr Asuquo Ekpenyong, a politician, said there was constant power supply in Calabar South Local Government Area throughout the yuletide.
"To be honest with you, throughout the Christmas period, I did not spend one kobo on fuel for my generator because there was constant light.
"Even when the light went off, it was restored within few hours. I think the company should be commended for this and we expect more of such performance this year,'' he said.
Mrs Ekaette Effiong, a hairdresser, who lives in Parliamentary Area, also said that there had been regular power supply in the area in recent time.
"It started some weeks before Christmas and this has enabled me to make some money from my business.
"I pray that it will continue this 2015 so that we will stop buying fuel for our generators; the situation will improve my business,'' she said.
Effiong said that frequent use of generator had increased her cost of doing business, commending the Federal Government for privatising the power sector.
"I thank President Goodluck Jonathan for this improvement in power supply in this area. This will help us, the poor, to continue with our small scale businesses,'' she said.
Mr Chris Awom, a farmer and resident of Eight Miles Area, said that the area experienced constant power supply during the Christmas and New Year festivities.
"Some of us who did not go out to watch the carnival procession watched it on television because there was steady light.
"It was a remarkable improvement, I hope it will continue this way,'' he said.
Missing Crown: Police Arraign Suspects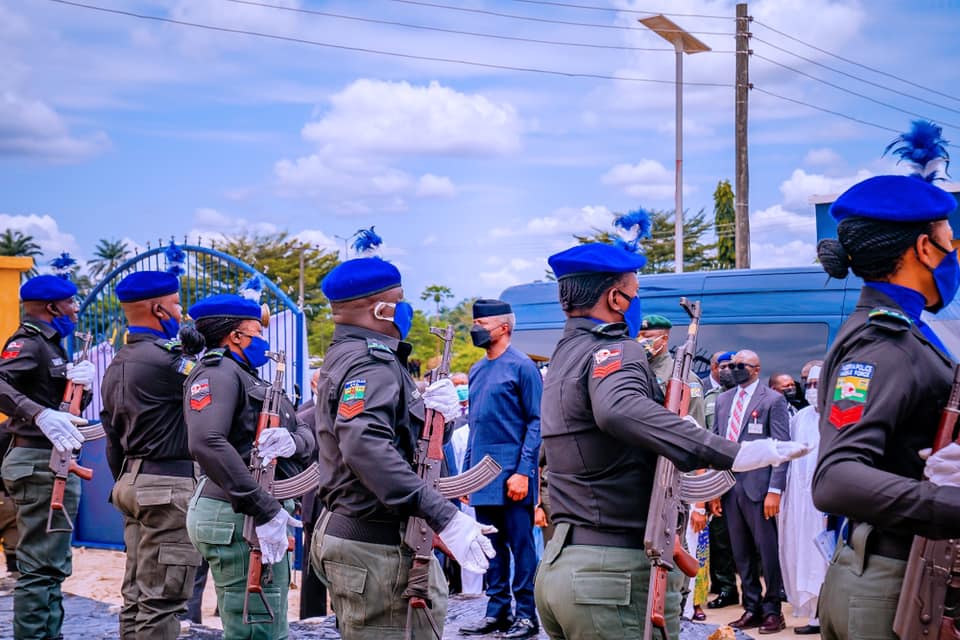 The Police in Delta State have filed a three-count charge of burglary, stealing and felony against Chief Ayiri Emami and others at large before a magistrate's court sitting in Warri.
The charge, MW/178 C 2021, the Commissioner of Police vs Chief Emami, reads: "That you Chief Emami and others at large on March 30, 2021, about 11.30p.m., at Olu of Warri Palace, Warri in the Warri Magisterial District did conspire among yourselves to commit felony, burglary and stealing."
Count II: "That you Chief Emami and others now at large on March 30, 2021, about 11.30p.m., at Olu of Warri Palace, Warri in the Warri Magisterial District with intent to commit a felony, breaks into a dwelling house of the Olu of Warri."
Count III: "That you Chief Emami and others now at large, on March 30, 2021, about 11.30p.m., at Olu of Warri Palace, Warri in the Warri Magisterial District did stole two crowns value at N2 billion."
According to the charge sheet, the alleged stolen crowns belong to Itsekiri.
It also stated that the offences are punishable under certain sections of the Criminal Code Laws of Delta State.
Chief Ayiri pleaded not guilty to the charge.
The Chief Magistrate, Ejiro Diejomaoh, granted bail to Ayiri in the sum of N2 million, with two sureties, who must not be persons lower than Level 15 and in like sum.
Obaseki Promises To Sustain Reforms, Projects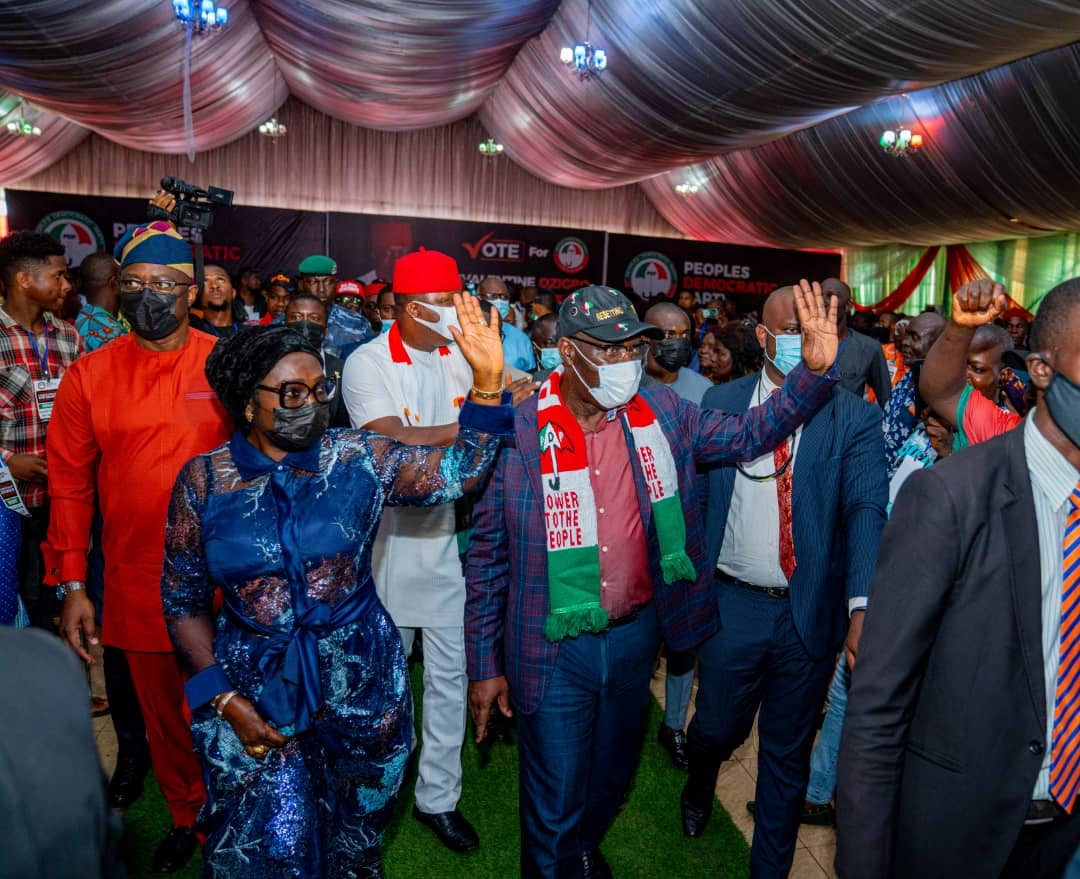 The Edo State Governor, Mr. Godwin Obaseki, has pledged to sustain ongoing reforms and projects to open up new towns and communities in the state for increased economic growth.
Obaseki gave the assurance on Wednesday, when he received the management team of Benin Club 1931, who were on a courtesy visit at the Government House, Benin City.
Reiterating the need to improve the standard and quality of the club to meet the ongoing massive development across the state, the governor said, "We are opening up new areas and towns and there will be new clubs. You must ensure that you improve the standard and quality of the club. There will be competition, I can assure you.
"We need to do quite a bit in terms of rebranding and repositioning of the club. As you see, the city is growing tremendously; the growth trajectory will continue for many years to come."
Obaseki commended the leadership of Benin Club 1931 for sustaining the Club since 1931, congratulating them for the 90th-anniversary celebration.
"Not many institutions in this country can celebrate or boast of celebrating 90 years or nine decades of existence. It's quite a lot of achievement; it's a significant milestone and should be celebrated significantly. Ikoyi Club was founded in 1938 and we are older; we should do things to reflect our importance and significance in this country," he charged.
Noting the reason for the early set up of the Benin Club, Obaseki added, "British officers had to settle here and occupied the place for a while as they needed a recreation area. That is why we have the club before that of Lagos."
In his response, President of Benin Club 1931, Fred Ejedawe Iboi commended the governor for the developmental strides being recorded across all sectors of the state.
He noted, "We have done our best to develop the club's infrastructure, and now, the club is working on installing facial recognition to access the club. We have done our best to improve on the infrastructure we met."
NSCDC Arrests Couple Over Children Sale
Operatives of the Anti-Human Trafficking Unit of the Nigeria Security and Civil Defence Corps, Akwa Ibom State Command have arrested one Elisha Effiong for allegedly conniving with his wife to sell their two daughters aged six and four, respectively.
Effiong, who lives in Cameroon with his wife was arrested in Uyo on November 15, 2021, through an intelligence report while trying to sell their children, identified as Abasifreke Edet and Rachael Edet.
In a statement issued on Wednesday by the command's Public Relations Officer, Umana Ukeme, the suspects said that their decision to want to sell the children was borne out of extreme hardship.
According to the statement, the suspect confided in a private security guard of his plans while the guard, in turn, notified the commandant of the corps, Mr Abidemi Majekodunmi who immediately ordered the arrest of the culprit.
"The suspect, Elisha Edet Effiong, 'M' was apprehended with his two children identified as Abasifreke Edet, 6, and Rachel Edet, 4, while attempting to sell them for M700, 000 in Uyo, Akwa Ibom State.
"Effiong, 40 years was apprehended at FulCare Hospital along Ekpanya Street, where he notified the security guard of his intention to sell his two children to pay off his debt and meet other financial challenges.
"The security guard notified the NSCDC and immediately, Commandant Abidemi Majekodunmi detailed personnel of the anti-human trafficking unit of the corps who swung into action and apprehended the suspect alongside with his two daughters, " the statement read in part.
According to Ukeme, preliminary investigations have been concluded while the case would be transferred to NAPTIP zonal office, Uyo for the prosecution of the suspect.
The commandant while commending the private security guard for the prompt release of an intelligence report that aided the arrest of the suspect, however, condemned the heinous act, describing it as a crime against humanity.
He called on the people of Akwa Ibom State to always avail personnel of the corps with timely and actionable intelligence that could lead to arrest and tracking of criminal elements in the state.