Arik Airline Explains Exit Of Airlines From Nigeria
The Managing Director of Arik Airline, Mr Alex Elk, said that poor revenue generation was responsible for exit of some airlines from the country.
This assertion is contained in the September edition of Africa Travel Journal, obtained by The Tide source  in Abuja on Wednesday.
According to the journal, most Nigerian airlines go to their early exit because of mistakes associated with poor revenue generation and acquisition of aging aircraft.
"Others are lack of good reservation systems and heavy cost of overheads as well as ambitious route networks,'' it said.
Elk was quoted to have said that Nigerians would soon witness low airfares to any destination within the country.
He said that he was determined to float a profitable low cost airline in Nigeria, noting that there was huge potential in the country's aviation industry.
"We are mobilising French investors for this purpose and we promised that it will become operational in the next 10 months.
"We have made contacts with Nigerian authorities and they are quite pleased with our plans, and assured us of government support,'' he said.
Elk stressed that the airline would succeed because it would be devoid of the mistakes associated with most Nigerian airlines which usually lead to their early exit.
The emergence of low cost carrier, he said, would not venture into unprofitable routes and would be run professionally with the right caliber of staff.
FG Saves N3.9trn Fyrom Port Concession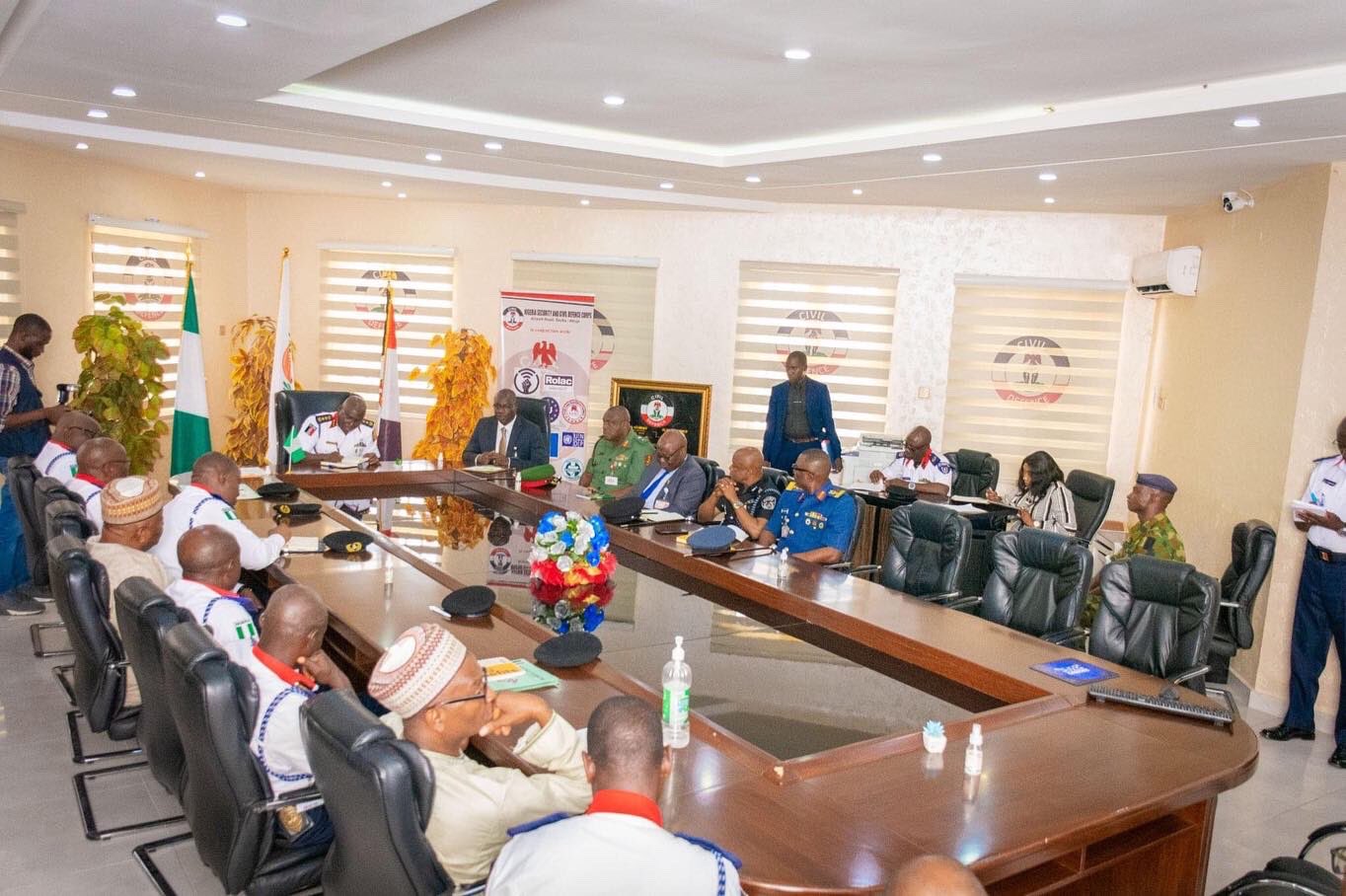 The Chairman, Seaports Terminal Operators Association of Nigeria (STOAN), Princess Vicky Haastrup, has disclosed that the Federal Government's port concession programme has saved the country about US$8.5 billion (N3.91 trillion) which was hitherto paid to foreign shipping lines as congestion surcharge.
She also said members of the association, who are the concessionaires, are ready to inject more funds into the port once pending concession agreements are renewed.
Haastrup  made the disclosures while addressing journalists after a courtesy visit to her by the new Country Managing Director of APM Terminals Nigeria, Frederik Klinke.
She said in addition to the huge savings to the economy, terminal operators have also made significant investments running into billions of dollars at the six major seaports across the country.
"Nigeria's port concession programme has been a monumental success. Many African countries send representatives here to understudy our port concession regime and how we were able to substantially increase investment and efficiency within a very short period of time. It shows 'we can-do spirit of Nigerians.
"The port concession programme reduced the waiting time of vessels coming into our ports from an average of 45 days before 2006 to less than three days at present. It has helped in eliminating the notorious congestion surcharge hitherto imposed on our ports by major shipping lines under the aegis of the Europe-West Africa Trade Agreement EWATA.
"The elimination of the port congestion surcharge has resulted in saving Nigeria's trading community over US$500 million per annum. If you multiply that by the 17 years of port concession, that amounts to a savings of US$8.5 billion to date. In naira terms, that is a savings of more than N3.9 trillion to the Nigerian economy", she said.
The Country Managing Director of APM Terminals Nigeria, Frederik Klinke, who said his company has a long-term commitment to Nigeria, assured that APM Terminals would continue to set new standards for port operation in the country and support the Federal Government's drive to diversify the economy through the promotion of non-oil export.
Minimum Wage: Ngige Wants Review By Tinubu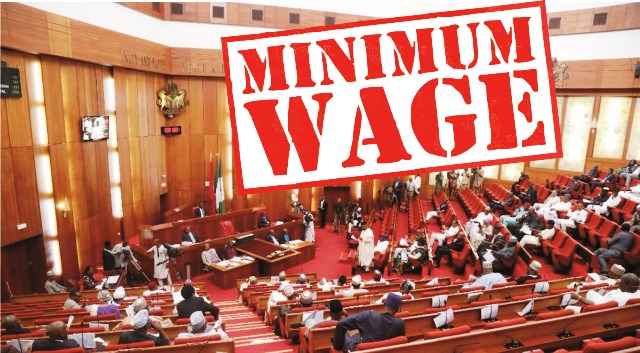 Minister of Labour and Employment, Chris Ngige, has said the incoming administration of the President-elect, Bola Tinubu, should review the current minimum wage of N30,000 in Nigeria.
The minister, who was a member of the committee that negotiated the present minimum wage in 2019 from N18,000 to N30,000, noted that the country's minimum wage should be reviewed every five years to fit current standard of living.
Ngige, who spoke on Channels Television's 'Politics Today', midweek, stated that he would include in his handover notes that the discussion surrounding minimum wage should start immediately the new government is sworn-in in May 2023, ahead of its implementation, which he said should be in May 2024.
He said the discussions would involve the public sector, private sector and state governments, and according to the last bill passed should start a year before it officially takes effect.
"It is a tripartite negotiation involving public sector, private sector and state governments. We entrenched in that bill or law that minimum wage will now have an automaticity of review every five years.
"So, from 2019 when it came into effect to 2024 will be five years but we also made a recommendation in our document which we submitted that the discussion, the negotiation should start one year from May 2024 when it supposed to kick-start.
"So, I'm envisaging that as from May 2023, the government will empanel the new minimum wage review committee for the nation.
"In my handover note which I am going to hand over to the transition committee and the next government, I am recommending that the discussions start anytime from May 2023", he said.
He also noted that the Federal Government has approved a pay rise for civil servants which would take effect from January 1, 2023, adding that the provision is already included in the 2023 budget.
The Minister continued that the salary increment became important in view of the current economic reality of the country, however adding that the President, Major General Muhammadu Buhari (retd.), is yet to approve the percentage used for the increment.
According to him, "In the Presidential Committee on Salaries, we have done something for the civil servants for those who are on Consolidated Public Service Salary Structure and some corporations, MDAs that are on that CONPSS. CONPSS is the salary scale for civil servants.
"We put a percentage for the President to approve, we have approved it at our own committee level. We said it should take effect from January 1, 2023".
While noting that the economic reality of the country had led to the decision of salary increment for civil servants, Ngige however, lauded the naira redesign policy of the Central Bank of Nigeria, which he said had achieved some "sound benefits".
Although, he categorically stated that the policy was not "smooth in its implementation," he said it had greatly reduced insecurity as bandits and kidnappers are currently on "holiday" as a result of the cash crunch, adding that the policy helped in curbing vote-buying during the just-concluded elections across the country.
FirstBank Changes Names Of UK, Africa Subsidiaries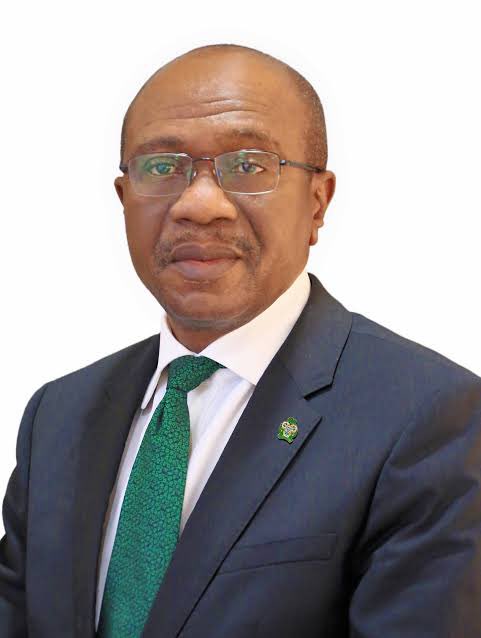 First Bank of Nigeria Limited has announced a phased corporate name change for its subsidiaries in the United Kingdom and Sub-Saharan Africa.
The bank disclosed this in a statement by the Group Head, Marketing & Corporate Communications, First Bank, Folake Ani-Mumuney, yesterday titled, 'FirstBank announces a name change of its subsidiaries, reiterates its commitment to boosting cross-border business opportunities in Africa and the world'.
It stated that, "FBNBank UK, FBNBank Sierra Leone, FBNBank Gambia and FBNBank DRC are the first set of subsidiaries effecting the name alignment.
"They are now known and addressed as FirstBank UK, FirstBank Sierra Leone, FirstBank Gambia and FirstBank DRC. The Ghana, Senegal and Guinea subsidiaries will be next in the phased name change implementation."
According to the bank, the name change was being implemented to align the subsidiaries with the parent brand and to enjoy the strong heritage and brand equity built by FirstBank Nigeria in its 129 years of banking leadership.
It stated that this would further enhance the quality-of-service delivery resulting in better brand clarity, uniformity and consistency across all the markets where the Bank operates.
Speaking on the name change, the Chief Executive Officer of FirstBank Group, Dr Adesola Adeduntan, said, "The name change which coincides with FirstBank's 129th founding anniversary (March 31st, 2023) is indeed a milestone reflective of our resolve to continuously provide the gold standard of excellence and value as we put our customers first.''
"The new identity of the subsidiaries contributes to an enhanced brand presence. It helps our customers and stakeholders better appreciate the value of the diversified products suites, competitive pricing and extensive business networks the FirstBank Group offers.
"These include our commitment to boosting cross-border businesses including trade and investment opportunities essential to enhancing trade relations amongst countries, thereby strengthening the economies of host communities and reducing poverty."