Insurers Nervous Over Prospect Of Romney's Victory
You'd think health insurance CEOs would be chilling the bubbly with Republican Mitt Romney's improved election prospects, but instead they're in a quandary.
Although the industry hates parts of President Barack Obama's health care law, major outfits such as UnitedHealth Group and BlueCross Blue Shield also stand to rake in billions of dollars from new customers who'll get health insurance under the law. The companies already have invested tens of millions to carry it out.
Were Romney elected, insurers would be in for months of uncertainty as his administration gets used to Washington and tries to make good on his promise repeal Obama's law. Simultaneously, federal and state bureaucrats and the health care industry would face a rush of legal deadlines for putting into place the major pieces of what Republicans deride as "Obamacare."
"There are a lot of dollars and a lot of staff time that's been put into place to make this thing operational," G. William Hoagland, until recently a Cigna vice president, said of the health care law.
Insurers "are not going to be out there saying, 'Repeal, repeal, repeal,'" said Hoagland, who oversaw public policy at the health insurance company. "They will probably try to find the particular provisions that cause them heartburn, but not throw the baby out with the bath water."
Likewise, America's Health Insurance Plans, the major industry trade group, isn't talking about what its members are telling the Romney campaign, though informal discussions are under way through intermediaries. Insurers like Romney's plan to privatize Medicare, and some point out that it looks a lot like Obama's approach to covering the uninsured.
Robert Laszewski, an industry consultant and blogger, says the tension is becoming unbearable.
"I spend a lot of time in executive offices and board rooms, and they are good Republicans who would like to see Romney win," said Laszewski. "But they are scared to death about what he's going to do."
There is no consensus among Republicans in Congress on how to replace Obama's law, much less anything like a bipartisan middle ground on health care, a necessity if the House retains its GOP majority and the Senate remains in Democratic hands.
In contrast, Obama's law is starting to look more and more like a tangible business opportunity. In a little over a year, some 30 million uninsured people will start getting coverage through a mix of subsidized private insurance for middle-class households and expanded Medicaid for low-income people. Many of the new Medicaid recipients would get signed up in commercial managed care companies.
A recent PricewaterhouseCoopers study estimated the new markets would be worth $50 billion to $60 billion in premiums in 2014, and as much as $230 billion annually within seven years.
"I think it's limited what they'll be able to accomplish in terms of repeal," said Coffina. "We have to remember that Romney implemented very similar legislation" as governor of Massachusetts.
If Romney wins he's more likely to reduce the scope and scale of the law, Coffina added. Possibilities include delaying all or parts of the new coverage, particularly a Medicaid expansion that GOP governors don't like.
The industry has three items in particular it wants stripped out: cuts to Medicare Advantage private insurance plans; a requirement that insurers spend 80 percent of premiums on medical care or rebate the difference to their customers; and new taxes on insurance companies. But CEOs don't share the visceral objection that many Republicans have to a bigger government role in health care.
Industry executives "are Republicans in the sense that they're worried about the bottom line and they want to retain private sector involvement," said Hoagland, the former Cigna vice president. "But some of their bottom line is now driven by Medicare and Medicaid. So it's not like they're red or blue. It's more like purple."
… Vote Buyers Attack EFCC Operatives In Kaduna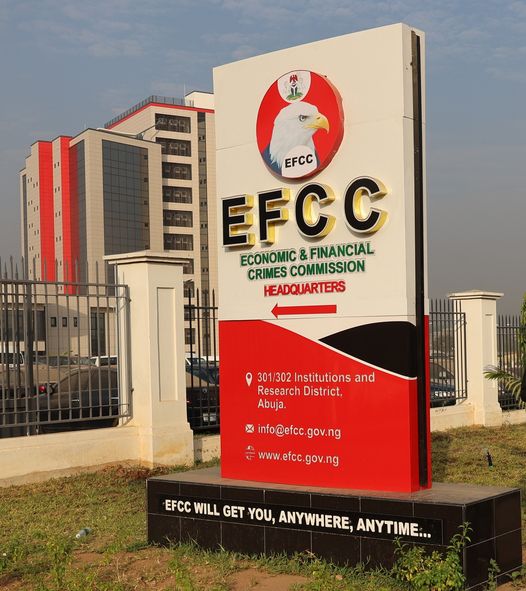 The Economic and Financial Crimes Commission (EFCC) says its operatives were attacked in Kaduna on Saturday during the governorship and state houses of assembly elections held across the country.
In a statement on Saturday by Wilson Uwujaren, EFCC spokesperson, the commission said the operatives came under attack at School Road in Unguwan Rimi, Kaduna, while attempting to arrest a suspected vote buyer identified as Kabiru Musa.
Uwujaren said the suspect was seen in a video inducing voters by using his phone to transfer money into their accounts after they cast their votes.
"Immediately he was accosted by the operatives, Musa became unruly and screamed to attract the attention of his syndicate members, who descended on the operatives, using all manner of weapons that left some of them injured. It took great restraints for the operatives to ignore the unprovoked attack but insisted on arresting the suspect," the statement reads.
"As the team drove away with the suspect, their vehicle was pelted with stones and other dangerous objects that damaged the windshield and three operatives suffered varying degrees of injuries in the process.
"The injured operatives are currently receiving medical attention at the Medical Centre of the Kaduna Zonal Command, while the suspect is in custody, pending conclusion of the investigation.
"It will be recalled that EFCC teams were similarly attacked during the presidential and national assembly elections, leaving some of its vehicles badly damaged."
Reacting to the incident, Abdulrasheed Bawa, EFCC chairperson, commended the operatives for exercising restraint under extreme provocation.
He, however, appealed to the public to desist from attacking officers of the commission as it would no longer be tolerated.
Gov'ship/State Assembly Polls: EFCC Arrests 65 Suspects Over Vote Buying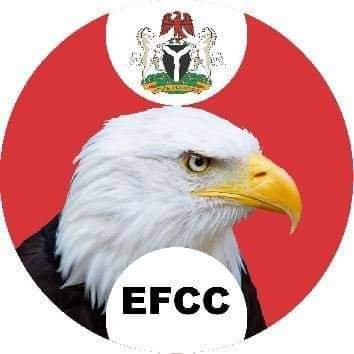 The Economic and Financial Crimes Commission (EFCC) says its operatives arrested 65 persons across the country over alleged voter inducement.
EFCC spokesperson, Wilson Uwujaren, announced the development on Saturday in a statement on the commission's monitoring activities of the governorship and state houses of assembly elections across the country.
He said 20 of the suspects were arrested in Kwara, while 13 suspects were arrested in Kaduna state.
He added that 12 suspects were arrested in Rivers; four each in Akwa Ibom and Cross River, while others were apprehended in Gombe, Sokoto, Kebbi, and Niger states.
"Those arrested in Kaduna State were 10 males and three females. They were apprehended by EFCC operatives either working on intelligence reports or were chanced upon during monitoring," the statement read.
"A suspect allegedly involved in vote buying was nabbed at School Road, Unguwan Rimi in Kaduna. The suspect, who initially resisted arrest, is however in custody pending the conclusion of investigation.
"Also in Kaduna, a team arrested a suspect with voter coupons, which he confessed would be used to trace and pay those who voted for his party", the statement added.
The EFCC also said its team monitoring voting around Local Education Authority School, Kabala Doki in Kaduna, arrested two suspects for vote buying, while the sum of N67,500, a list containing names of voters and bank account details were recovered from the suspects.
"Some of the items recovered from the suspects were voter cards, monies, lists containing names and account details of voters, and telephone recharge cards," he added.
Alleged Party Name Omission, NNPP Candidate Threatens Suit Against INEC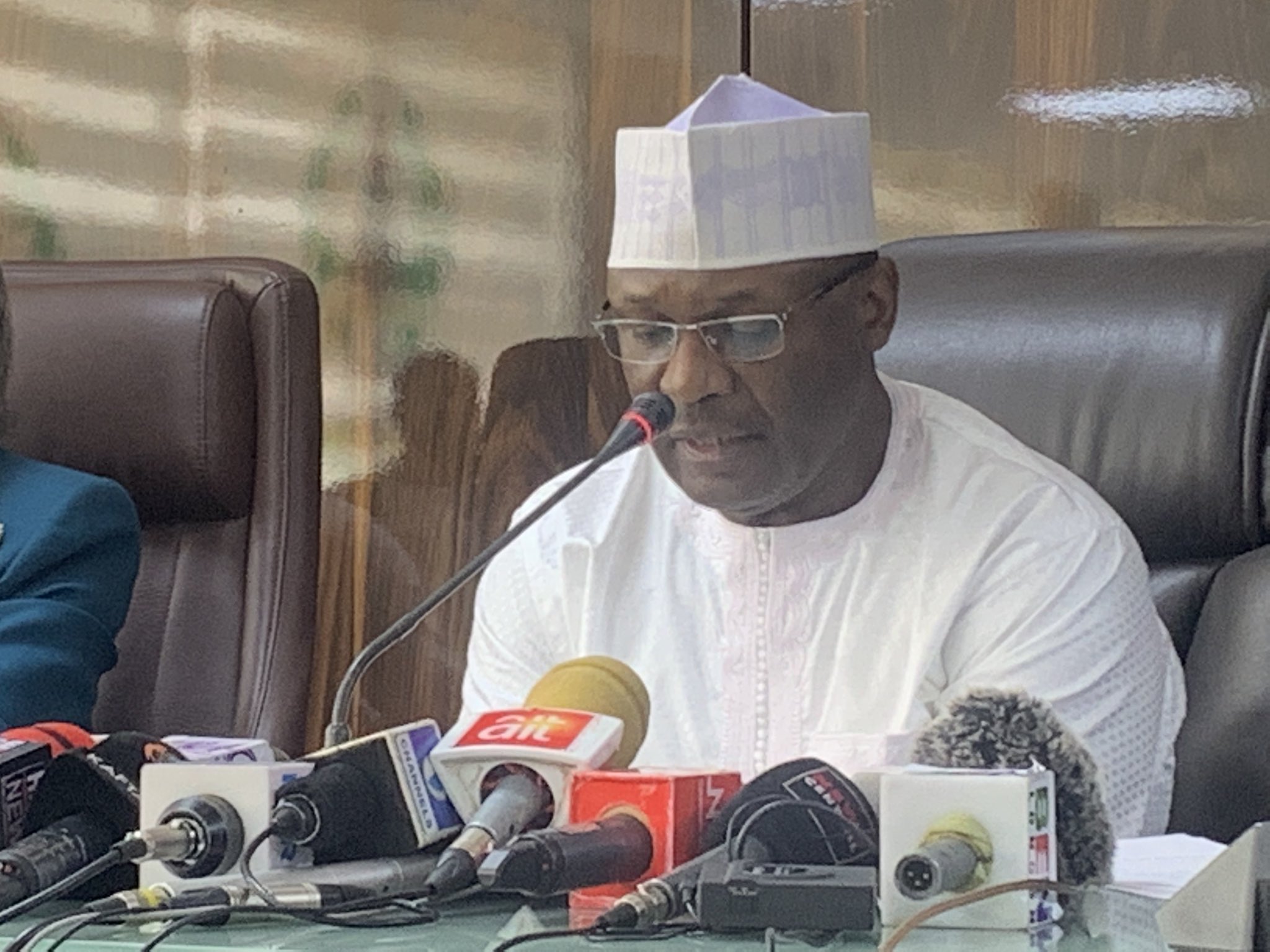 Olufemi Ajadi, the governorship candidate of the New Nigeria Peoples Party (NNPP) in Ogun State, says the party will sue the Independent National Electoral Commission (INEC) over the "omission of the party's name from ballot papers".
Ajadi spoke with journalists on Saturday after casting his vote at Ofada, Obafemi Owode LGA of Ogun state.
The NNPP candidate said he was "disappointed" over the conduct of the governorship and house of assembly elections in the state.
Ajadi said the party had earlier written a letter to INEC to ensure the inclusion of his party's name on the ballot paper, instead of only the logo.
"As you can see, we cannot see security everywhere. In my polling unit, where I cast my vote, the APC gathered hoodlums to attack me," he said.
"I'm so disappointed in this country. I'm so disappointed about the leaders that we have. People can't move around freely to the extent that they were dragging guns with my security. Can you imagine? No, this is not an election.
"On the ballot paper, I can't see my party, the NNPP. After writing to INEC, to make amendment before the election and today is an election, we can't find the name, only the logo.
"By the grace of God, we are going to court to challenge INEC on reasons why they failed to put our name on the ballot paper. I'm disappointed in INEC", he lamented.
When The Tide source checked the list of political parties on INEC website, it was observed that the name of the party was not inscribed on the party's logo.