How Obama'll Pocket 271 Electoral Votes To Win US Poll
President Barack Obama is poised to eke out a victory in the race for the 270 electoral votes needed to win re-election, having beaten back Republican Mitt Romney's attempts to convert momentum from the debates into support in all-important Ohio, according to an Associated Press analysis a week before Election Day.
While the Democratic incumbent has the upper hand in the electoral vote hunt, Romney has pulled even, or is slightly ahead, in polling in a few pivotal states, including Florida and Virginia. The Republican challenger also appears to have the advantage in North Carolina, the most conservative of the hotly contested nine states that will determine the winner.
While in a tight race with Obama for the popular vote, Romney continues to have fewer state-by-state paths than Obama to reach 270. Without Ohio's 18 electoral votes, Romney would need last-minute victories in nearly all the remaining up-for-grabs states and manage to pick off key states now leaning Obama's way, such as Iowa or Wisconsin.
Analysis shows that Obama probably would win with at least 271 electoral votes from 21 states, including Ohio, Wisconsin and Iowa, and the District of Columbia. Romney seems on track for 206 from 23 states, including North Carolina. Obama won that state in 2008 and campaigned aggressively there this year. But Obama's team acknowledges it is the most difficult state for him to win, and he's paid less attention to it recently.
Colorado, Florida, Nevada, New Hampshire and Virginia, with a combined 61 votes at stake, could go either way.
"I'm counting on Iowa! Iowa may be the place that decides who the next president is!" Romney said on one of two visits to the state last week. In Ohio last week, a hoarse Obama reminded a Cleveland audience near the end of a six-state marathon: "I need you, Ohio. America needs you, Ohio."
Romney is banking on what his supporters say is late momentum. Obama is betting that his aggressive effort to register and lock in early voters, mainly Democratic-leaning younger and minority voters, will give him an insurmountable advantage heading into Election Day, when more Republicans typically vote than Democrats.
About 35 percent of voters are expected to cast their ballots before November. 6, either in person or by mail. More than 5 million people already have voted. No votes will be counted until November 6, but some states report the party affiliation of people who have voted. Democrats have the edge in Iowa, Nevada and North Carolina, according to state figures and data collected by the United States Elections Project at George Mason University. Republicans have the early edge in Colorado.
Obama, who won in 2008 in places where Democrats had not for a generation, continues to have several routes to electoral victory. His easiest: win Ohio, Iowa and Wisconsin, which are leaning his way. He could keep the White House with victories in Ohio, Wisconsin and Nevada. If he loses Ohio, he could prevail by sweeping New Hampshire, Iowa, Wisconsin, Nevada and Colorado.
Romney has fewer options. He must carry Florida and Virginia, where Republicans are feeling good about his standing, as well as wrest control of Ohio, and then also win Nevada, Colorado or New Hampshire. If he loses Ohio, Romney must make up for the state's 18 electoral votes by cutting his way through Obama-leaning territory.
At the top of that target list are Wisconsin, carried by Democrats in six straight presidential elections and where Obama has the edge, and Iowa, a perennial swing-voting state.
Ohio is a lynchpin for both candidates.
Obama was in strong standing in the state before the three presidential debates. But Romney's strong performance in the debates helped him gain ground. But Republicans and Democrats alike now say that any momentum Romney had in Ohio from those debates has run its course, and the state gain is leaning toward Obama. New public polls show a tight race.
Operatives in both parties point to the last debate six days ago, and Obama's criticism of Romney's opposition to the automotive industry bailout. They say the criticism was effective in branding Romney as out of touch with working-class voters in a state whose manufacturing economy relies heavily on the car and auto parts industries.
The president started running a new TV ad in the state assailing Romney's position on the aid. Obama's internal polling in Ohio has shown a slight increase in support from white, working-class voters, an important part of Ohio's largely blue-collar electorate.
"That is a killer,'" Tad Devine, a top aide to 2004 and 2000 Democratic nominees, said of the heat Romney is taking for his bailout position. "And it's going to have the biggest impact in the decisive state in the outcome of the election."
Out of necessity, Romney is refusing to cede ground in Ohio, where no Republican has lost and then gone on to win the presidency. He hunkered down in the state for two days last week, and running mate Paul Ryan headlined eight events in the state over the weekend. The impending storm that's set to hit the East Coast led Romney to cancel Virginia campaigning on Sunday and join Ryan in Ohio.
In Ohio alone, Romney and allied groups were spending nearly $9 million on television ads, compared with Obama and his allies' $6 million, and showed no signs of letting up in the final week.
Elsewhere, Obama is looking to stunt any Romney inroad with suburban women, a pivotal constituency, in Colorado and Virginia, by casting the Republican as an extremist on abortion and hammering him on his opposition to federal money for Planned Parenthood.
In Nevada, Romney is banking on the support of fellow Mormons, and noting the high unemployment and foreclosure rates, to overtake Obama. But the president's team is appearing ever more confident of winning the state, partly because of the backing of a booming Hispanic population.
Florida, the biggest battleground prize with 29 electoral votes, is viewed by both sides as a tight. Democrats acknowledge that Romney's standing has improved because of his debate performances and could move out of reach for Obama in the coming days.
Associated Press writer Julie Pace in Washington contributed to this report.
… Vote Buyers Attack EFCC Operatives In Kaduna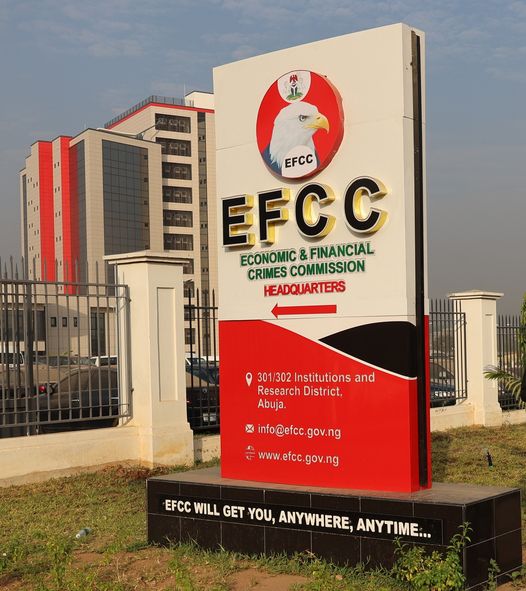 The Economic and Financial Crimes Commission (EFCC) says its operatives were attacked in Kaduna on Saturday during the governorship and state houses of assembly elections held across the country.
In a statement on Saturday by Wilson Uwujaren, EFCC spokesperson, the commission said the operatives came under attack at School Road in Unguwan Rimi, Kaduna, while attempting to arrest a suspected vote buyer identified as Kabiru Musa.
Uwujaren said the suspect was seen in a video inducing voters by using his phone to transfer money into their accounts after they cast their votes.
"Immediately he was accosted by the operatives, Musa became unruly and screamed to attract the attention of his syndicate members, who descended on the operatives, using all manner of weapons that left some of them injured. It took great restraints for the operatives to ignore the unprovoked attack but insisted on arresting the suspect," the statement reads.
"As the team drove away with the suspect, their vehicle was pelted with stones and other dangerous objects that damaged the windshield and three operatives suffered varying degrees of injuries in the process.
"The injured operatives are currently receiving medical attention at the Medical Centre of the Kaduna Zonal Command, while the suspect is in custody, pending conclusion of the investigation.
"It will be recalled that EFCC teams were similarly attacked during the presidential and national assembly elections, leaving some of its vehicles badly damaged."
Reacting to the incident, Abdulrasheed Bawa, EFCC chairperson, commended the operatives for exercising restraint under extreme provocation.
He, however, appealed to the public to desist from attacking officers of the commission as it would no longer be tolerated.
Gov'ship/State Assembly Polls: EFCC Arrests 65 Suspects Over Vote Buying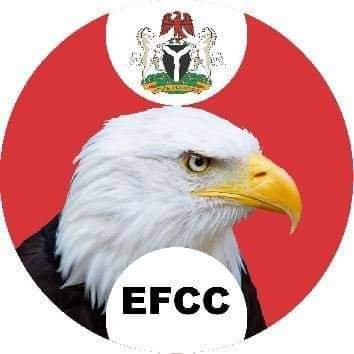 The Economic and Financial Crimes Commission (EFCC) says its operatives arrested 65 persons across the country over alleged voter inducement.
EFCC spokesperson, Wilson Uwujaren, announced the development on Saturday in a statement on the commission's monitoring activities of the governorship and state houses of assembly elections across the country.
He said 20 of the suspects were arrested in Kwara, while 13 suspects were arrested in Kaduna state.
He added that 12 suspects were arrested in Rivers; four each in Akwa Ibom and Cross River, while others were apprehended in Gombe, Sokoto, Kebbi, and Niger states.
"Those arrested in Kaduna State were 10 males and three females. They were apprehended by EFCC operatives either working on intelligence reports or were chanced upon during monitoring," the statement read.
"A suspect allegedly involved in vote buying was nabbed at School Road, Unguwan Rimi in Kaduna. The suspect, who initially resisted arrest, is however in custody pending the conclusion of investigation.
"Also in Kaduna, a team arrested a suspect with voter coupons, which he confessed would be used to trace and pay those who voted for his party", the statement added.
The EFCC also said its team monitoring voting around Local Education Authority School, Kabala Doki in Kaduna, arrested two suspects for vote buying, while the sum of N67,500, a list containing names of voters and bank account details were recovered from the suspects.
"Some of the items recovered from the suspects were voter cards, monies, lists containing names and account details of voters, and telephone recharge cards," he added.
Alleged Party Name Omission, NNPP Candidate Threatens Suit Against INEC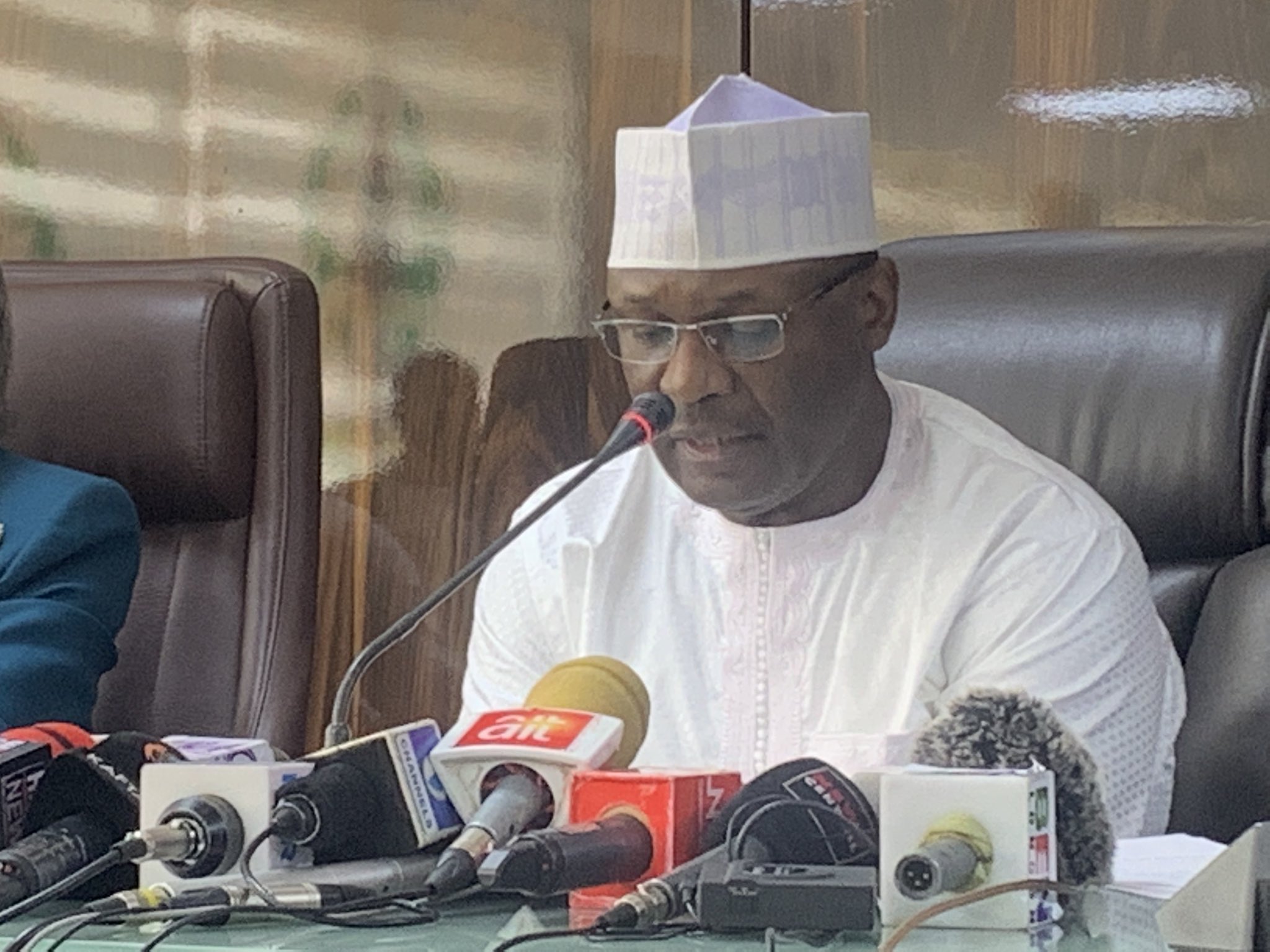 Olufemi Ajadi, the governorship candidate of the New Nigeria Peoples Party (NNPP) in Ogun State, says the party will sue the Independent National Electoral Commission (INEC) over the "omission of the party's name from ballot papers".
Ajadi spoke with journalists on Saturday after casting his vote at Ofada, Obafemi Owode LGA of Ogun state.
The NNPP candidate said he was "disappointed" over the conduct of the governorship and house of assembly elections in the state.
Ajadi said the party had earlier written a letter to INEC to ensure the inclusion of his party's name on the ballot paper, instead of only the logo.
"As you can see, we cannot see security everywhere. In my polling unit, where I cast my vote, the APC gathered hoodlums to attack me," he said.
"I'm so disappointed in this country. I'm so disappointed about the leaders that we have. People can't move around freely to the extent that they were dragging guns with my security. Can you imagine? No, this is not an election.
"On the ballot paper, I can't see my party, the NNPP. After writing to INEC, to make amendment before the election and today is an election, we can't find the name, only the logo.
"By the grace of God, we are going to court to challenge INEC on reasons why they failed to put our name on the ballot paper. I'm disappointed in INEC", he lamented.
When The Tide source checked the list of political parties on INEC website, it was observed that the name of the party was not inscribed on the party's logo.