Surgeon Decries Self Medication
Consultant, Ear, Nose and Throat (ENT) Surgeon, Dr. Ngozi
Emma-Nzekwue on Tuesday in Benin said that self medication was the major cause
of deafness.
Emma-Nzekwue, who consults for Stella Obasanjo Mother and
Children Hospital in Benin, told The Tide that some antibiotics and malaria
drugs could cause deafness when taken without doctor's prescription.
She defined deafness as that degree of impediment when a
person was unable to understand sound even with hearing aids.
"When a patient has hearing loss, he can benefit from
hearing aids and surgery depending on the type of treatment, but deafness is
like the end point,'' she said.
The consultant said that drugs like Chloramphenicol,
Quinine, and Streptomycin were autotoxin drugs (a poisonous substance), adding
that they could damage the ear and cause deafness.
According to him, the drugs should only be taken when
prescribed by a doctor.
The ENT surgeon said that the use of certain drugs,
especially anti viral drugs had also been known to cause deafness in children
when taken during pregnancy.
"Women having fibril illness (rashes, chicken pox, measles)
during pregnancy should see the doctor for proper drug administration and
treatment to avoid damaging the ears of the unborn child.''
Emma-Nzekwue said that hearing loss as a result of a slap on
the ear could progress to deafness if the ears were not examined and properly
treated.
She said that constant exposure to noise, old age and ear
infections could also cause hearing loss and deafness and  advised Nigerians to make it a habit to
undergo proper screening of their ears at least once a year.
"Have ear screening once a year sometimes you may not know
that you are losing your hearing.
"People should know that it is their right to see an ear
specialist when they have ear problems," the surgeon said.
She also advised medical practitioners to always update
themselves with new research findings to enable them treat patients
appropriately.
A'Ibom Doles Out N132m For Hospital Maintenance
The Akwa Ibom State Government has released N132 million for the maintenance of General Hospitals across the 31 Local Government Areas of the state in the last one year.
The State's Commissioner for Health, Prof. Augustine Umoh, disclosed this during an Inter-Ministerial Briefing, tagged, "Tracking the Promise" in Uyo, recently.
Umoh said Governor Udom Emmanuel is committed to effective healthcare delivery service in the state.
He noted that the State Government is aware of shortage of Nurses and Midwives in the health sector, adding that the shortfall of medical personnel has been addressed through employment of over 300 Doctors and Nurses in hospitals .
The Commissioner, however, said the number of recruited medical personnel was not enough, and government planned to bring back retired Midwives, who are still strong to support existing ones in the healthcare service.
"We will soon bring back retired Midwives who are still strong into the state hospital service. Government will pay them stipends to encourage them in contributing through their acquired experiences in the health sector.
"However, more health personnel would be employed to ensure efficient healthcare delivery in the state", Umoh said.
He reeled out achievements of the Governor in the health sector in the last eight years to include renovation of hospitals and construction of new ones.
He listed the remodeled hospitals in the state to include; General Hospitals in Ikot Abasi, Eket, Anua and the procurement of medical equipment.
Earlier, the Commissioner for Information and Strategy, Mr Ini Ememobong, said it became necessary to sensitise the public on the true position of government's projects, programmes and activities.
Ememobong said it was worrisome that after seven and half years of governance with numerous record of achievements in all sectors, some sordid and disparaging news items are still being spread around.
"We have, therefore, brought every section of the society together here to find out the reason the stories and reports sent out do not correspond with what we have on ground in the State.
"Governor Emmanuel has constructed numerous roads in the State, such as the Uyo-Etinan-Ndon Eyo Road and Ikot Oku Ikono flyover, among others but someone will write that there is no road in Akwa Ibom State," he said.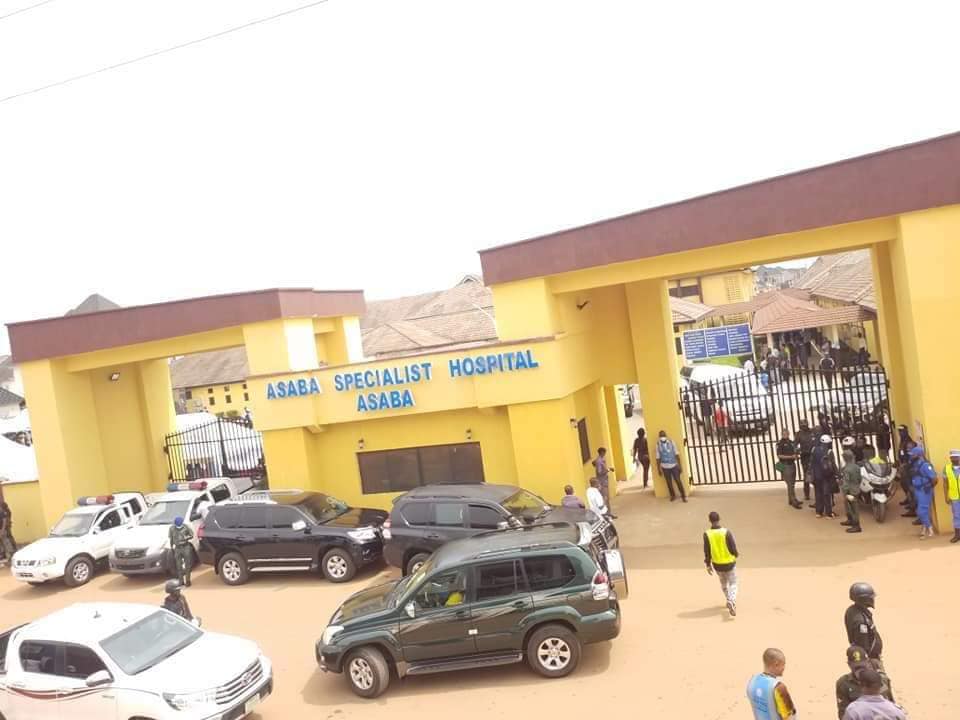 The management of the University of Benin Teaching Hospital (UBTH) has expressed grief over the death of Prof. Michael Ibadin, a former Chief Medical Director (CMD) of the hospital.
In a statement made available to The Tide's source in Benin yesterday, the CMD, Dr Darlington Obaseki, said the deceased succumbed during a brief illness.
Obaseki described the late Ibadin as a quintessential leader and a mentor to many.
He said his demise was a big loss not only to his family, but also to the hospital community and the medical world.
"With a deep sense of loss and pain in our hearts, we submit to the will of the Almighty God on the passing into the celestial realm of our former CMD, Prof. M.O. Ibadin after a brief illness.
"Until his death, he was a Professor of Paediatrics, a Consultant Pediatric Nephrologist and an astute health administrator.
"He was also a mentor who introduced several persons into hospital administration and management, including myself.
"We commiserate with his immediate family at this time and pray that God himself will console them and grant them the fortitude to bear this irreplaceable loss," he said.
Reverse Illegal Sack Of Workers, Obaseki Tells AAU Mgt
Edo State Governor, Godwin Obaseki, has directed the management of the Ambrose Alli University (AAU), Ekpoma, to immediately reverse all recent disengagement letters issued to some staff of the institution.
The government directive is contained in a statement by the Special Adviser on Media Projects to the Governor, Mr Crusoe Osagie, and made available to newsmen in Benin.
Obaseki, in the statement, said the sack notices issued earlier to some staff of the university were illegal, null and void.
"The management is to retrieve any such illegal letters if they were ever issued and reinstate the affected staff.
"I have ordered an in-depth investigation into what led to the sporadic issuance of illegal sack letters and ensure that anyone found culpable will be brought to book", the Governor said.
Obaseki reiterated his commitment to the welfare of members of staff, adding that he was working to find solutions to all lingering issues affecting workers in the state-owned institution.