Tanker Drivers Protest: Residents Count Losses
Normal activities along Iwofe/ Rumuolumeni Road were, Wednesday, November 23, 2011, stalled following a protest by tanker  drivers against alleged police brutality of their colleague at Iwofe Road in Port Harcourt.
Information obtained by The Tide had it that trouble started when a mobile police team escorting expatriate staff of Saipem Nigeria Limited, beat up a tanker driver for failing to give way to the convoy.
Apparently angered by the action of the police, sources said, some tanker drivers mobilized their colleagues for a protest action against the police.
An eye witness account confirmed that the protest caused harrowing difficulties for both motorists and pedestrians as the tanker drivers blocked St Michael's junction down to Rumuokwuta area. Areas like Iwofe, Elioparanwo, Rumuolumeni and surrounding communities also witnessed the lull in activities following the protest, say observers.
A commuter, Mr. Emeka Esmailly, who spoke with The Tide simply described the action of the police as "over zealous."
Another commuter, Mr. John Epelle, spoke angrily and said: "I am just finished. My uncle gave me money to give to his business colleagues, and since 9am I am still trekking and I have spent all the money given to me for transportation. I have been trying to use part of his colleague's money to pick a drop, yet I can't see any taxi driver willing to carry me."
Mr. Epelle's companions in the indignifying experience include market women , students and diverse shades of persons who walked long distance to get to their destinations.
A 61 year-old woman, Mrs Chtistiana Job, narrated her regrets to The Tide: "If only I had an idea of how the road would be today, I would not have attempted leaving my house."
Narrating her ordeal further, Mrs Job said she was going to a clinic to visit her daughter in-law who was delivered of a baby when she got stuck in the imbroglio. Holding a basket full of unidentified items in her right hand and  a mobile handset in the left hand, while sweating profusely, Mrs. Job spoke slowly.
"There is no bus, no taxi and the few available ones are being dragged by young ladies and men. You can see me now. They said it now cost N150.00 from Wimpey junction to St. Michael instead of the usual N50.00. So what do I do?"
The Port Harcourt Zonal boss of National Union of Petroleum and Natural Gas (NUPENG) workers, Mr. Godwin Eruba, in a telephone discussion with The Tide, blamed the police for the problem. He said the Union had received several reports of police brutalization of tanker drivers. He reminded the police that tanker drivers had the responsibility to carry out their legitimate duties just as other law- abiding Nigerians.
A tanker driver, Yusuf Kano, told The Tide that police escort teams should consider the condition of bad roads in Port Harcourt when harassing motorists.
"People don't know that the way they suffer because of the poor road, is equally the way tanker drivers suffer but they always blame us. A policeman three months ago beat me up because he said I was blocking the road for his Oga to pass. Today is the day we feel that enough is enough," Kano warned.
He said time had come when everyone should understand that tanker drivers were Nigerians and that what affected other Nigerians also befell them.
"Look at me, I am a poor Nigerian, struggling to survive. I don't own the tanker I am driving. If I tell you how much I am paid at the end of the month, you will shout. But I have to survive with my own family. People should not see us as the cause of the problem. Rather it is the poor state of the roads," lamented Kano.
But when reminded that the road was under contract, Kano cut in. "No, don't tell me that. Governor Amaechi is a serious governor in Nigeria. Whatever he wants to do, he does it, I have heard of the government asking contractors handling other road projects to work even during the rains and at times day and night. Why can't the governor order the contractor handling this project who behaves as if he is too big?" Kano wondered.
Following frequent cases of police/tanker drivers clash in Port Harcourt, observers say the sensitization of police officers on how to relate with Nigerians while discharging their duties has become imperative.
Some analysts recalled that a similar incident occurred recently when tanker drivers blocked Iwofe Road for about four hours in protest against the inhuman treatment their members get from policemen particularly on that road. They complained of high level of extortion.
That protest occurred when a patrol team accosted a tanker driver whose truck was loaded with petroleum product and asked for his particulars. The driver produced and handed them to the officers for verification. The officer, according to sources, demanded money from the driver, a request he refused to oblige. This angered the officers who drove away with his papers.
In reaction to the unlawful seizure of his papers by the policemen, the truck driver blocked the road with his truck. His colleagues did same with theirs in solidarity with him. This caused a hectic traffic jam.
When contacted on the phone to confirm last Wednesday's incident, the State Police Public Relations Officer (PPRO), DSP Ben Ugwegbulam, claimed he was driving and promised to call back. However, a source disclosed to The Tide that the erring policeman had been arrested.
Arnold Alalibo And Chris Oluoh
2023 Poll: Strengthening Capacity For Sustainable, Inclusive Tax Administration
As the nation prepares for 2023 general elections, this year, 2022, has been awash with an array of political activities fraught with permutations and scheming by political gladiators and party faithful with attendant regional, religious, ethnic and financial manipulations and interests. The party primaries have come and gone not without expected intrigues, acceptable and non-acceptable outcomes.
In the past, party primaries were always greeted with internal conflicts among party faithful and stakeholders, which when not properly handled, had led to rancour, defections and formation of new parties through alliances. This more often than not have heated up the polity not neglecting the underlining threats of terrorism, banditry, kidnapping among others that so far have threatened the unity of the nation.
However, as diverse interests and permutations of who and who should or not govern the country are on top gear, there exist some pre-political arrangements and prerequisites/criteria expected of those who have indicated interest in the governorship of the country at various positions. Some of these criteria include age, academic qualifications, and party membership aside other qualifications. In addition to the above, one pertinent question that has provoked interest and occupied the minds of political analysts is the issue of tax compliance as a prerequisite for clearing aspirants seeking political or elective positions.
This, therefore, was the thrust of the meeting held on May 24, this year in Abuja between the Federal Inland Revenue Service (FIRS), the Independent National Electoral Commission (INEC), Code of Conduct Bureau and the Independent Corrupt Practices and Other Related Offences Commission (ICPC).The goal of the meeting, initiated by the Joint Tax Board, was to forge ways in which the aforementioned agencies can collaborate towards ensuring tax compliance among candidates in the upcoming elections.
Based on this, the Federal Inland Revenue Service (FIRS) is advocating that tax compliance should be a prerequisite for clearing political aspirants, arguing that those who evade tax should not been trusted with public money. According to the Executive Chairman of FIRS, Muhammad Nami, there was need to promote measures aimed at strengthening the capacity for a sustainable and inclusive tax administration in the country. "Whoever does not pay tax should not be given tax payers money to superintend. Anyone whose tax status was not in harmony with their declared records should not be entrusted with public office. "It is important that political office holders pay their right taxes to enable the tax agencies channel the funds for national development. Tax payment has become a secondary matter because some of us are benefiting from social amenities achieved from money from oil,'' he said.
Nami stressed that tax revenue is the most effective and sustainable way for generating funds required to drive the social economy, calling for a reorientation that would make every income earner pay tax. "The challenge we face as a nation is that the Gross Domestic Product (GDP) based on tax in Nigeria is about the lowest in the whole world. We must get our tax right. We must have a reorientation or reconstruction of our tax code. Tax compliance is a constitutional obligation and it is our duty to ensure that every eligible citizen pays his or her tax promptly and accurately.
"The 2023 election presents an opportunity for us to ensure the effective compliance of every political actor to showcase his tax agenda as part of prerequisite for 2023 elections," Nami said.
Meanwhile, the INEC Chairman, Prof. Mahmood Yakubu, wished there was a law that would make evidence of tax payment a prerequisite for clearance to contest. "Sadly, no specific law makes it mandatory for candidates for election to present evidence of payment of tax before they could contest election," Yakubu said.
He, however, pledged INEC's commitment to relevant agencies to ensure that public office holders complied with Nigeria's constitution and relevant laws, including payment of tax. "All candidates for elective offices are required to complete the INEC nomination forms and to swear to an affidavit that they have fully and faithfully provided the requisite information to the commission.
"We will collaborate with sister agencies to provide whatever information you require to facilitate your constitutional roles. Leadership comes with enormous responsibilities at both the executive and legislative levels, and persons entrusted with that responsibility must respect the constitution and laws of this country." And that is why agencies responsible for ensuring compliance with the constitution and laws of this government, just like INEC, have fully given their support," Yakubu said.
On his own side, the Chairman of ICPC, Bolaji Owasanoye, said that false records presented by some public office holders reflected the kind of governance in some places. He said that ensuring tax compliance was important in ensuring that the right  people emerged within the governance space in Nigeria."It is also an opportunity for us to be able to profile those who are able to afford the very huge costs of competing for political space to ensure that they are not using that opportunity for illicit financial flows.
"From the point of view of ICPC, it is also a great opportunity for us to work with INEC to check what people file out there as records and to verify because we have increasing cases of people who provide false credentials and certification. "And of course, the direct effect of that is the governance of the country – people who never had degrees are already taking decisions over the rest of us who struggled to go to school. We need to begin to check to make it clear that we will not take anything for granted and you can see this in the quality of governance that emanates from persons, because they will also find positions for which they are not qualified.
"We have some cases at the moment where we are prosecuting people in office and they try to use their position to muscle out a certificate to justify that position,'' Owasanoye said. While saying that ICPC has an existing collaboration with FIRS to widen the tax base, Owasanoye identified tax as the only source of revenue guaranteed for planning. "So, for some years now, we have been collaborating with FIRS to make sure that anybody who becomes our customer, without prejudice to why you came to us, we will check your tax compliance. If you are not tax compliant, we will redirect you to FIRS to first make peace with FIRS, without prejudice to why you became our customer.
"This collaboration with regard to political aspirants is also an extension of that existing relationship and so we hope to focus on this issue. We will send a very strong signal that we will no longer take these things for granted that people are what they say they are not,'' the ICPC boss said. It should also be a food for thought and concern of every Nigerian to argue whether tax payment and clearance by politicians should be a prerequisite for contesting political positions in Nigeria.
It is worthy of note that as political factors shape the year's activities, the electorate remains the most viable tool for manipulation by some political actors to pursue self-centred motives. At this stage in Nigeria's democracy, analysts believe that citizens must adopt and demonstrate an awakened attitude, recognising the fact that sustainable growth and development of Nigeria lie in electing credible leaders.
Unfortunately, it has become a season of money rain for delegates as flag bearers emerge from different political parties, while empty promises subsist. "That makes it very easy to establish a nexus between the huge amount paid to party delegates and why those occupying public offices embezzle funds,'' political scientist, Nobert Ukasoanya, said. Some of the aspirants, especially the presidential hopeful, crisscrossed the country and sold their plans to the delegates. In other developed climes, when a candidate is going around wooing delegates, he tells them about his plans to improve the situation in the country, but in Nigeria, those things seem not to matter.
Sadly, moneybags have hijacked our electoral process. While the politicians buy their way through, the issues of telling the delegates their plans do not surface. Moreso, whether these aspirants pay their taxes or not, has become secondary. This, in the opinion of an economist, Mrs. Katty Onwe, must change if Nigeria must have people of high moral standing and integrity as her leaders. She however, noted that if the taxes are not put into proper use that will benefit the generality of the citizens, compelling the politicians and other citizens to pay tax will be unjustified.
By: Calista Ezeaku
Transforming Nigeria's Health Sector For Greater Livelihood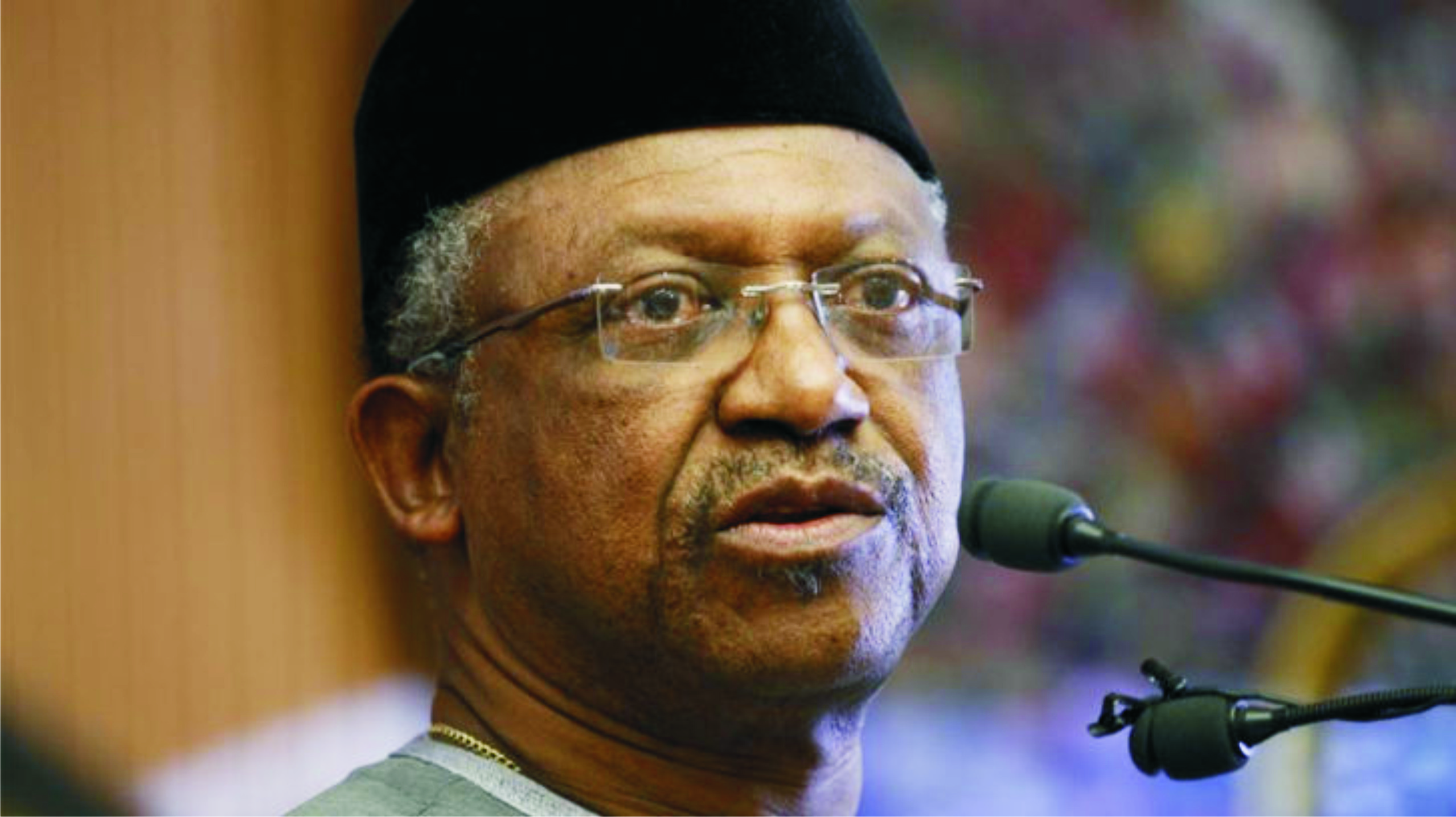 Nigeria's health sector is one that has suffered all forms of neglect as other key sectors, such as education. At almost 62 years (by October 1), and blessed with enough resources, both human and capital, the country, by all standards, should have been more developed to the point of contending for a World Power status. But this is obviously not the case. Historically, though, Nigeria has undergone various forms of development: from the days of colonial rule, through self rule characterised by years of military dictatorship with intermittent civilian rule, to the present day democracy, the country could easily be said to have seen the good, bad, and ugly of its existence  as a country.
Unfortunately, however, this has not reflected in what the country has become today by global consideration, compared to even some countries that have far less resources to boast of, and hence considered poorer.
Consequently, its history, particularly the nasty side, keeps repeating itself, and this manifests in virtually all sectors of the country's being, one of which is the Health Sector. Like all sectors of Nigeria's economy, the health sector has not been given the attention it deserves, resulting in not just those who have the wherewithal to seek effective and reliable health care outside the shores of the land, but also brain drain of the country's finest health care providers to other countries. Nigeria, no doubt, currently faces tremendous health challenges. Experts have at various points sought to identify these challenges from different perspectives. In spite of the diverse reasons they arrived at, all are agreed on three: Corruption, Lack of proper funding, and Bad (or poor) management of resources.
Available statistics on Nigeria's health sector paint a grim picture: an average of 20,000 Nigerians travel to India each year for medical assistance due to the absence of a solid healthcare system at home; and Nigeria is responsible for a high amount of under-five child death. In a recent report, the United Nations Children Education Fund (UNICEF) said "preventable or treatable infectious diseases such as malaria, pneumonia, diarrhea, measles and HIV/AIDS account for more than 70per centof an estimated one million under-five deaths in Nigeria". The World Health Organisation (WHO) also stated in another report that nearly ten percent of newborn deaths in the world last year occurred in Nigeria, and that five countries accounted for half of all newborn deaths, with Nigeria third on the list.
These countries are India (24 per cent), Pakistan (10per cent), Nigeria (9per cent), the Democratic Republic of the Congo (4per cent) and Ethiopia (3per cent). Most newborn deaths occurred in two regions: Southern Asia (39per cent) and sub-Saharan Africa (38per cent). Although some other studies, like the Global Burden of disease, show steady improvements in child survival rates, the persistent rate of avoidable deaths in Nigeria truly calls for concern. The question that readily comes to mind is why Nigeria's health sector is in such precarious state, given its human and capital resources, which are globally acclaimed as the best? Is it the result of lack of personnel? This is not likely, considering that about 77per cent of African American doctors in the United States (US) are  Nigerians.
In fact, Nigerians have achieved notable feats in American medicine to the point that there is now a popular joke that if all Nigerians withdrew their services from the health sector in the US, the sector would collapse. In this wise, the story of the Nigerian Doctor, Oluyinka Olutoye, based in Houston, is still very fresh: he made history not long ago by bringing out a foetus from a mother's womb, removed a tumour, and then successfully restored the unborn baby in the womb.  there is hardly any top medical institution in the US or Europe where you will not find Nigerians managing at the top echelon. Universities, both in Nigeria and abroad, annually churn out hundreds of qualified medical doctors that could compete favourably with their peers in the globe to a reasonable extent, even with the disadvantage of a beleaguered educational system suffering from the same plague as its health counterpart.
This brings one to the issue of corruption in Nigeria's health sector, which, not surprisingly, is only a manifestation of what all other sectors of the economy are and which ultimately points to the fact that those who are in governance have not deemed it necessary to improve the sector, knowing that they could afford the best treatment in the world. Government's performance in the health sector in terms of creating the enabling environment for the development of the health sector, at best, has been abysmal. Investment in infrastructure has been poor and meager remuneration for health workers has resulted in a massive brain drain to the US and Europe, where they are highly taken care of. According to the President of the Medical and Dental Consultants Association of Nigeria (MDCAN), Dr Victor Makanjuola, more than 100 of its members left the country in the past 24 months. As at 2020, Nigeria had a doctor-patient ratio of 1:2,753, in sharp contrast to the World Health Organisation's (WHO) minimum recommended ratio of 1:400 or 600. In his words, "the mass exodus of medical and dental consultants to more developed countries has brought significant disruptions to Nigeria's health care ecosystem".
Meanwhile, the annual budget of the government for the health sector is 4.17per cent of the total national budget, which is the equivalent to only $5 per person per year. Hardly does a year pass without a major national strike by nurses, doctors, or health consultants. The major reasons for these strikes are poor salaries and lack of government investment in the health sector. Unfortunately, many Nigerians cannot afford services of private hospitals, because they are simply too expensive. Finance is obviously a major problem for patients. Consequently, it would not be out of place for one to think that management of the National Health Scheme (NHS) through the Health Maintenance Organisations (HMOs) would help people secure better quality health care. But, here, again, corruption has crushed this opportunity and made quality medical care inaccessible for people who contributed to the system, because they do not get the value of their contribution. In terms of funding, despite the myriads of healthcare issues experienced by Nigerians, the Federal Government has continued to pay lip service to funding the health sector.
With each subsequent Minister of Health in Nigeria, the country's return to democratic rule in 1999 assumes office with high hopes of transforming the health sector, majority of them left the position with little or no positive effect to the sector, and, by extension, not making any significant impact on the health of Nigerians. Some even left the sector worse off. This is partly due to their poor policy formulations, leadership styles, or insurmountable challenges they met on ground, which also include the unwillingness of relevant authorities, such as the Presidency and National Assembly, to do the needful. Global economic and development experts have often said for any nation to be considered strong economically, and on human capital development, it must have given priority to the education, and health of its citizenry.
This seems to be why in April 2001, members of the African Union (AU), including Nigeria, met in Abuja and agreed to allocate 15 per cent of their national budgets to the health sector with the belief that if this was done, the poor health indices across the continent would be resolved in five years. Unfortunately, Nigeria could not use the same clout it exhibited in bringing these countries together to make that "Abuja Declaration" come alive: Nigeria had since then refused to honour an agreement it played host to 21 years ago, resulting in the poor health indices, high mortality rate and reduced life expectancy rate currently experienced in the country.
Since the declaration, the highest health allocation for Nigeria was in 2012 where 5.95 per cent was allotted to the health sector. In 2014, it allocated N216.40 billion (4.4per cent) , in 2015, it was N237 billion (5.5per cent), while in 2016 and 2017 it was 4.23per cent and 4.16per cent respectively.  2018 followed the same trend, with further reduction of the proposed health sector allocation from 4.16 per cent in 2017 to 3.9 per cent, even with the ever growing health sector concerns. Meanwhile, (WHO) says, for Nigeria to be seen to prioritise healthcare, it must at least spend a minimum of N6, 908 per Nigerian in a year. When multiplied by 200 million people it will amount to N1.4 trillion. WHO, also recommended a minimum of 13 per cent of annual budget for health.
Notably, the Nigerian Government has not tilted towards the WHO's 13 per cent, not to talk about the AU's 15 per cent, even as some countries have started raising their health budgetary allocation towards fully keying into the WHO recommendation of 13 per cent or the Abuja Declaration by the African Union of 15 per cent. Rwanda, for instance, reportedly devoted 18 per cent of its total 2016 budget to healthcare; Botswana budgeted 17.8 per cent; Malawi, 17.1 per cent; Zambia, 16.4 per cent; and Burkina Faso, 15.8 per cent.  Nigeria, on the other hand, still lags behind in this regard, a situation that has had direct consequences on the funding capacity of the Health Ministry and its affiliated agencies and parastatals, thereby making the fight against poor healthcare very unrealistic. For instance, while N340 billion was allocated to the health sector in the 2018 national budget, how much was indeed released by the Federal Government to the sector at the end of the day, and how much was actually spent could not be ascertained. This brings to the fore the challenge of "bad management of resources", which are even in adequate at the point of allocation, and possible release, which cannot be ascertained.
This scenario vividly captures the situation at the lower two tiers of the health sector – State and Local Government – which even spend far less in percentage. Here, however, Rivers State stands out, as the incumbent Governor, Nyesom Wike, made the health sector part of his priority. Since he assumed office in 2015, He has touched virtually all facets of the health sector from infrastructural development, through provision of equipment, and man power development for the sector. It started with the workforce in the primary healthcare community, which was on strike, and the secondary health care sector, which was either shut down or facilities dilapidated when he assumed office. Governor Wike quickly swung into action with what later became his characteristic energy and proactive leadership style by first recalling the striking Primary Health workers to work, and also paid House Officers at the then Braithwaite Memorial Specialist Hospital (BMSH) their outstanding dues and allowances, inherited from the previous administration.
The question likely to be playing in the hearts of keen observers of the health sector in the State may not be far from whether his successor can continue from where he will stop at the end of his tenure.  At the Federal level, there have been calls for a way forward. Most of such calls harp on the need for policy makers in the country and health professionals in Nigeria and the Diaspora to come together and come up with a blue print for the sector. Such blueprint should have a time frame for each stage, and be genuinely followed to the letter. They also propose a genuine and deliberate effort by the Federal Government to meet either the WHO's 13 percent or AU's 15 percent of total budget to the development of the health sector in terms of infrastructural and human capacity development, and equipment, as well as ensure that such monies are put into the use they are meant for.
By: Sogbeba Dokubo
When the mention of illicit drug is made, all minds get focused on substances that either stimulate; such as cocaine or amphetamine, or inhibit; such as heroin or sedative-hypnotics, the central nervous system or cause hallucinogenic effects; such as marijuana,  to the effect that their use has been prohibited globally. While these drugs may be manufactured to tackle one health challenge or the other, its unusually regular usage outside medical prescription by a professional, constitutes an addiction that culminates to abuse.
The word "addiction" brings to mind different images for different people. It can be difficult for someone suffering with an addiction or potential addiction to identify with the term "addict." And it can be especially trying for a young person.
Abuse and addiction play out when preferred substances are either readily available or provided at a reduced cost and most times packaged to the convenience of a single user. This is observed in the packaging of alcoholic beverages. Even at the resolution of the National Agency for Food and Drug Administration and Control (NAFDAC) to end the packaging and selling of alcohol in sachet and small bottles to reduce its availability and curb abuse the constant appearance of hawkers carrying sachet alcoholic beverages among other sachet wares like sausage rolls and fruit juices, had always left much to be desired. Of a truth, this new trend in the alcoholic business, has not only boosted the trade, it has endangered many lives as it did not only make the product available, affordable, but also readily accessible to the underage.
No doubt, the consumption of illicit drug in which ever form it takes is the catalyst behind the heinous activities of renowned criminals in and around our neighborhood. Its effect remains the same irrespective of who consumes it. Many teens have had ideas about what an addict looks like: desperate, homeless, suicidal, criminal. With these ideas in mind, it's hard for them to understand how their drug or alcohol use is a problem — after all, their consequences seem less extreme.
Joshua Azevedo, a writer on drug addiction and recovery, once published in Together AZ newspaper that the external effects of  drug addiction on someone  at age 16 are often much less severe or obvious. They might get in trouble at school, get grounded by their parents, fight with their friends or lose relationships. And they'll often write off these consequences as other people's problems, not seeing how their own behavior is a direct result of their substance use. Of course you can hear them often say things such as: "My parents are freaking out. If they would just chill out, everything would be fine," "Everyone else is doing the same thing; I just got caught," "I haven't been using for that long," or "I can stop whenever I want." Combine false assumptions about addiction and placing blame on parents and other adults — and they have a ready-made excuse to distract them from taking an honest look at themselves and how their substance use is affecting their lives.
Just as teens do, parents have their own images of what someone with a drug problem looks like, and it can be as extreme as the child's view. These preconceived notions help parents stay in denial of a potential problem. Plus, they lead to false measurement tools. Parents think, "If my kid had a problem, she'd be getting bad grades" or "Clean-cut polite kids don't use drugs." Parents can easily fall victim to the false belief that if their child is not behaving in a way the parent associates with addiction, then there is not a problem.
With parents, kids and others sharing this stigma about addiction, many drug problems slip through the cracks, and that allows for worst-case scenario circumstances to develop when the warning signs might have been there years earlier.
What does this all add up to? Addiction or not, drug or alcohol abuse is worthy of scrutiny by both the person using and his or her family. Worst-case scenarios are often avoidable by looking past preconceived ideas of addiction and looking honestly at the effects of substance abuse on the user's life. If you or a loved one has been abusing drugs or alcohol, there is no need to wait until you are absolutely positive,  there is an addiction present to seek help or to stop using. Addicts are not the only people who benefit when they quit using drugs or drinking.
Many young people who have not crossed the line into addiction have stopped using and found happier, more fulfilling lives without experiencing the severity of long-term addiction.
Unfortunately, amidst global prohibition of its consumption, it is still obvious that drug abuse is a reality that lives with us now, which government and  some concerned non governmental organisations   are making efforts  to change the narratives. But must we concern ourselves with the teens and how to guide them against this ugly phenomenon? I think people who render humanitarian services must desist from drug consumption. The reason for which the sale of alcohol was banned in the motor parks appears lost if hawkers are allowed to take this forbidden wares to the drivers' reach along the roads. This is tantamount to more carnages on our roads.
An alcohol sachet is a small sealed soft plastic pouch containing an alcoholic beverage. They are popular in Africa as a format for inexpensive liquor, and have been banned in several African nations due to concerns of public health and civil order.
When people drink alcohol, it travels through the body in their bloodstream. Organs such as the brain, which contain a lot of water and need an ample blood supply to work, are particularly affected by alcohol. Other organs, including the liver, the heart, the pancreas, and the kidneys, are also affected by alcohol within minutes after it enters the bloodstream.
The negative effects of irresponsible alcohol consumption on public health and on the safety and security of the public, alcohol being a toxic and psychoactive substance with dependence producing properties, cannot be overemphasized, the earlier this trend is nibbed in the bud, the better for all of us.
This is why Police officers must be prohibited from its consumption. The mere fact that they handle gun, makes it imperative that they avoid contact with drugs as that can either influence or determine their action.
By: Sylvia ThankGod-Amadi