Acting Delta Speaker Wants Ijaw Youths To Embrace Amnesty
Acting Speaker of the Delta House of Assembly, has urged Ijaw youths to shun criminalities and embrace the Federal Government's amnesty programme.  
Ganagana made the call on Thursday in Asaba, when members of the National Association of Ijaw Graduates paid him a courtesy visit.  
He said that the activities of militants had led to the loss of many lives, particularly youths in the Niger Delta region.  
The acting speaker, therefore, advised members of the association to take to responsible conducts and uphold the integrity of the Ijaw nation in all their activities.  
On the 2011 general elections, Ganagana urged them to support the "one man, one vote" campaign in order to make the polls credible.  
Earlier, the President of the association, Mr Paul Pawuru, said that the purpose of their visit was to identify with the House of Assembly.  
Meanwhile, the House of Assembly has received a Bill for a law to amend the Local Government Law, 2004.  
The Bill is sponsored by the member representing Warri South West constituency, Mr Daniel Mayuku and the House has committed it for second reading.
Navy, Lions Club Offer Independence Day Medical Outreach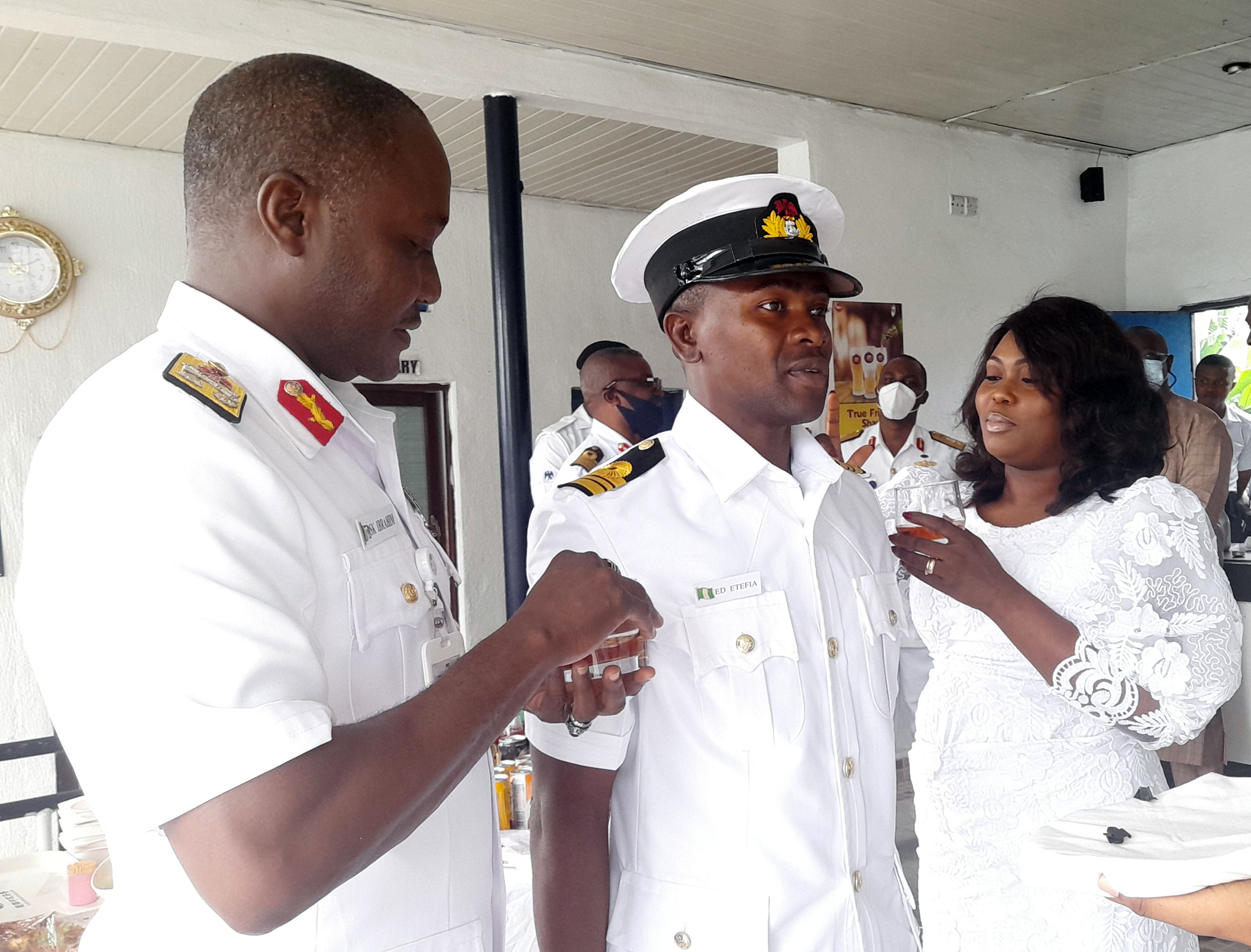 The Nigerian Navy Ship (NNS) Victory, in partnership with the Canaan City Lions Club, has carried out a medical outreach in Ikot Edem Odo Community in Akpabuyo Local Government Area of Cross River State.
The outreach, tagged "Independence Day Medical Rhapsody", involved free eye check, test for malaria, blood pressure, diabetes, hepatitis and free donations of eye glasses, insecticide treated nets and drugs to community members.
Speaking during the outreach, the Commander, NNS Victory, said the outreach was a directive from Vice Admiral Awwal Gambo, the Chief of Naval Staff.
Represented by Commander Solomon Nelson, Okpala said in line with Nigeria's 62nd independence celebration, it was necessary to let the civil populace know that the military cared about their health.
"We have carried out this medical rhapsody to take care of the people's health and also know how they are fairing health wise.
"This outreach is part of our corporate social responsibility and we hope that through it, some of the health needs of members of Ikot Edem Odo community will be met," he said.
Similarly, Mrs Felicita Opata, President Canaan City Lions Club, said the outreach was part of their focus in ensuring that they bridged the gap of healthcare need in disadvantaged and rural communities.
Opata said October would be a very busy one for them as they would be carrying out various awareness campaigns on sight, mental health and diabetes.
"In collaboration with the Nigerian Navy, we decided to express our independence celebration in the form of service to humanity; I think this is the best way to celebrate the nation's anniversary," she said.
On his part, Chief Patrick Etim, Chief of Ikot Edem Odo Community, thanked the Navy and the Club, saying the outreach was all encompassing and a blessing to his community.
Etim, however, appealed to the government to help the community in the area of electricity and portable drinking water.
Also, another beneficiary, Mr Ekpenyong Offion who spoke to The Tide's source, prayed that the almighty God blessed the Nigerian Navy and the Lions Club for their kind gesture.
He said he now had a new pair of glasses to enable him to read, quality hypertension drugs that will last him for over two months and a mosquito treated net to help him prevent malaria
PHEDC Confirms Electrocution Of Official In Calabar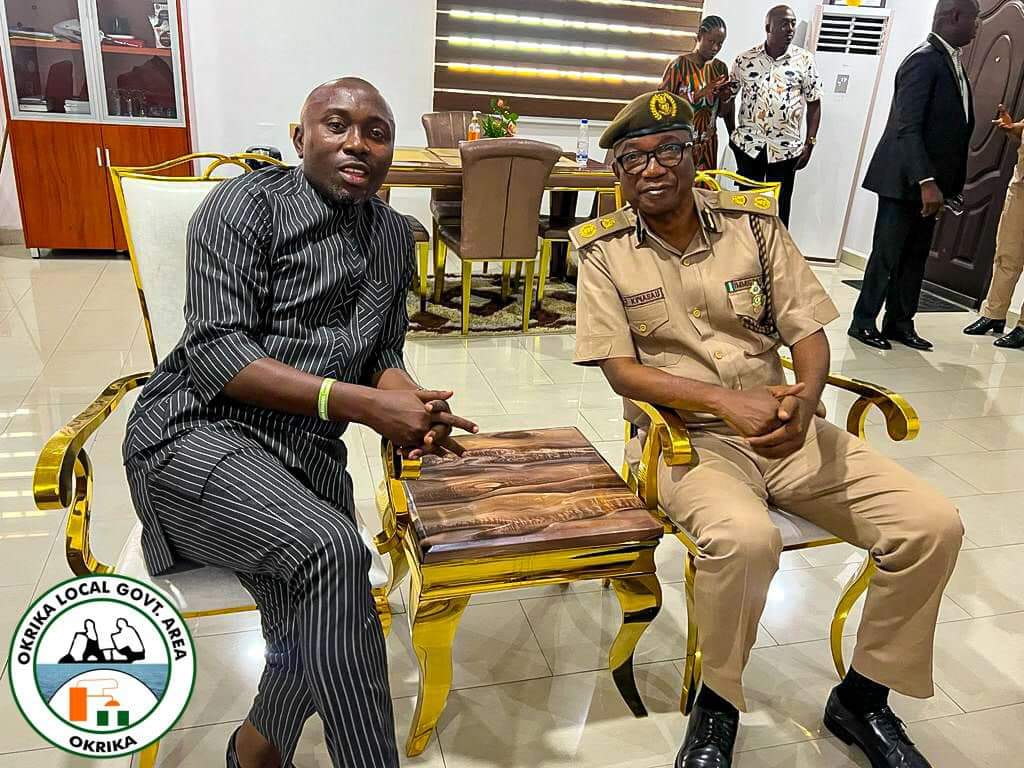 The Port Harcourt Electricity Distribution Company (PHEDC), has confirmed the electrocution of one of its members of staff in Calabar.
Regional Manager, PHEDC, Mr Collins Igwe, confirmed the incident in an interview with The Tide's source in Calabar, saying it occurred on Wednesday.
Igwe explained that the incident occurred while the victim was carrying out electrical works on the Muritala Mohammed highway in Calabar.
He said the victim was alive as he was taken to the Navy hospital for treatment.
"The man was electrocuted on duty but did not die as many had alleged but was revived and taken to the Navy Reference hospital for proper checkup and treatment.
"What happened was one of the hazards of the job, we thank God that he survived. He will be discharged later in the day.
"I am aware of the rumours that have gone round town that the man was electrocuted and died at the spot but it is not true.
"He was brought down by his colleagues, revived and taken to the hospital for better care," he said.
65,000 Women Access Contraceptives In Six Months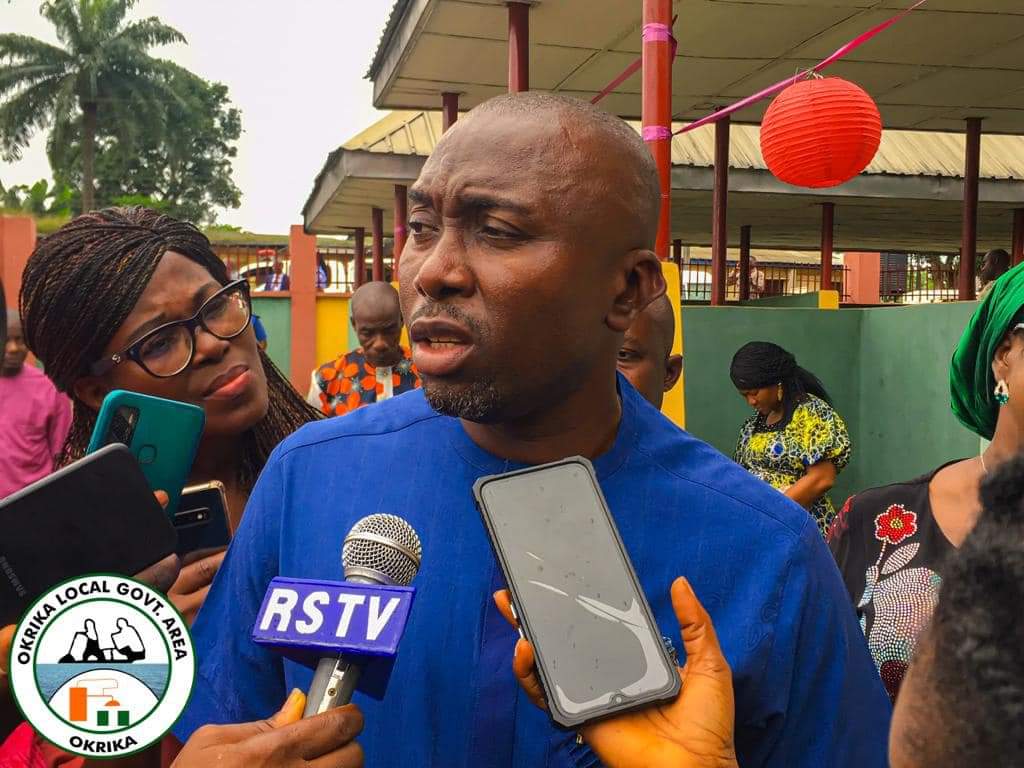 More than 65,000 young women accessed contraceptives in Delta State in the last six months.
Permanent Secretary, Delta State Primary Health Care Development Agency (DSPHCDA), Dr Jude Winful-Orieke, made this known in Asaba at an event to mark the 2022 World Contraception Day.
"Between January and June 2022, 65,737 people of reproductive age accessed contraceptives in Delta.
"Out of this number, 36,237 were new acceptors, while 29,500 persons came for revisits,'' he said.
The World Health Organization (WHO) set aside September 26 of every year to commemorate the World Contraception Day aime at improving awareness of all contraceptive methods available.
It is to enable young people to make informed choices on their sexual and reproductive health.
Dr Winful-Orieke said the Day had earlier been established by the United Nations Population Fund (UNFPA) in 2007 and adopted by governments of nations as an annual event.
He stressed that access to contraceptives would reduce the number of unplanned pregnancies, stave off HIV and AIDs and other sexually transmitted diseases in young women.
He said the 2022 Day centred on improving awareness of the importance of contraceptives use by people of reproductive age.
"The goal is that every pregnancy is intentional, desirable and safe. Contraception allows people of reproductive age to plan child bearing
"It helps in the prevention of unplanned pregnancies among teenage girls and help girls to stay in school, work and gain social and economic empowerment.
"It ensures sustainable progress in the fight against HIV/AIDS and other sexually transmitted diseases,'' he said.
The Permanent Secretary said marking the day helped in the promotion of informed decision-making by women and girls about their sexual and reproductive health.
"It is worthy of note to re-emphasis that women and girls deserve access to quality and accurate information on safe, effective, affordable and acceptable contraception of choice.
"Delta government is committed to a further reduction of its maternal mortality ratio from 576 per 100,000 live births in year 2022 to less than 70 per 100,000 live births by 2030,'' he said.
Winful-Orieke was represented by the Director, Community Health Services, Dr Paul Yinkore.