RVHA To Ban Rickety Automobiles
The Rivers State House of Assembly last Monday initiated moves to rid the state of rickety vehicles.
This followed the introduction of a bill seeking for a law to prohibit the use of vehicles without road worthiness certificate in Rivers State and matters connected there to.
The bill which is a private member bill is sponsored by Hon Collins Ordu (Obio/Akpor), when passed into law, would establish a motor vehicle inspection unit (MVI) for the ministry in charge of traffic matters in the state.
Presenting the bill at the floor of the House, Hon Ordu stated that the bill would also repeal section 1,2,3 and items 22, 23 an 24 in the second schedule of the state Road Traffic Law number 6 of 2009, adding that it would be an offence punishable under the law for anyone to drive a vehicle without road worthiness certificate in the state.
The lawmaker explained that the bill was aimed at increasing road safety, reduce road accident, increase beauty on the roads and reduce environmental emission.
He averred that the sum of N20,000 of two months imprisonment would be the sanction against any driver who contravene the bill when passed into law.
He urged the lawmakers to give the bill accelerated hearing so that it could be passed into law.
Commenting on the bill the Speaker of the state House of Assembly, Rt Hon Tonye Harry who presided over the sitting commended the sponsor of the bill, adding that the lawmakers would give the bill the necessary support it deserve.
He described the bill as an important one that would impact positively on the lives of the people, noting that accidents which occurred on the state were as a result of shaky vehicles operating in the roads.
Blessing Effiong
Police Rescue Abducted Varsity Student
The Police Command in Cross River State on Monday confirmed the rescue of a 24-year-old law student of University of Calabar, by joint security operatives.
Spokesperson of the command, SP Irene Ugbo, who confirmed the development to newsmen in Calabar, said the victim, Deborah Effiom, was rescued from her abductors on Wednesday, September 14, after 13 days in captivity.
Ugbo said the rescue operation following intelligence report was carried out by a combined team of operatives from the Police, Army and Air Force.
She explained that the student was abducted by gunmen from her residence in Calabar Municipality Local Government Area, where she resides with her parents, on August 31, and taken to an unknown destination in her mother's car.
The Command's spokesperson disclosed that two of the five suspected kidnappers were killed during the rescue operation.
Ugbo also disclosed that the N5.05 million that was paid as ransom to secure her freedom as well as her mother's car were also recovered from the abductors.
"They demanded money for their victim's feeding and N50,000 was paid through a POS operator who is now in our custody.
"They further made a demand of N5 million ransom which was also paid to the POS operator who is their receiver, but they never knew that security operatives were on their trail all along.
"While two of the kidnappers were killed in the process of securing the girl's release, three others escaped with bullet wounds."
Ortom Blasts APC Guber Candidate Over Allegations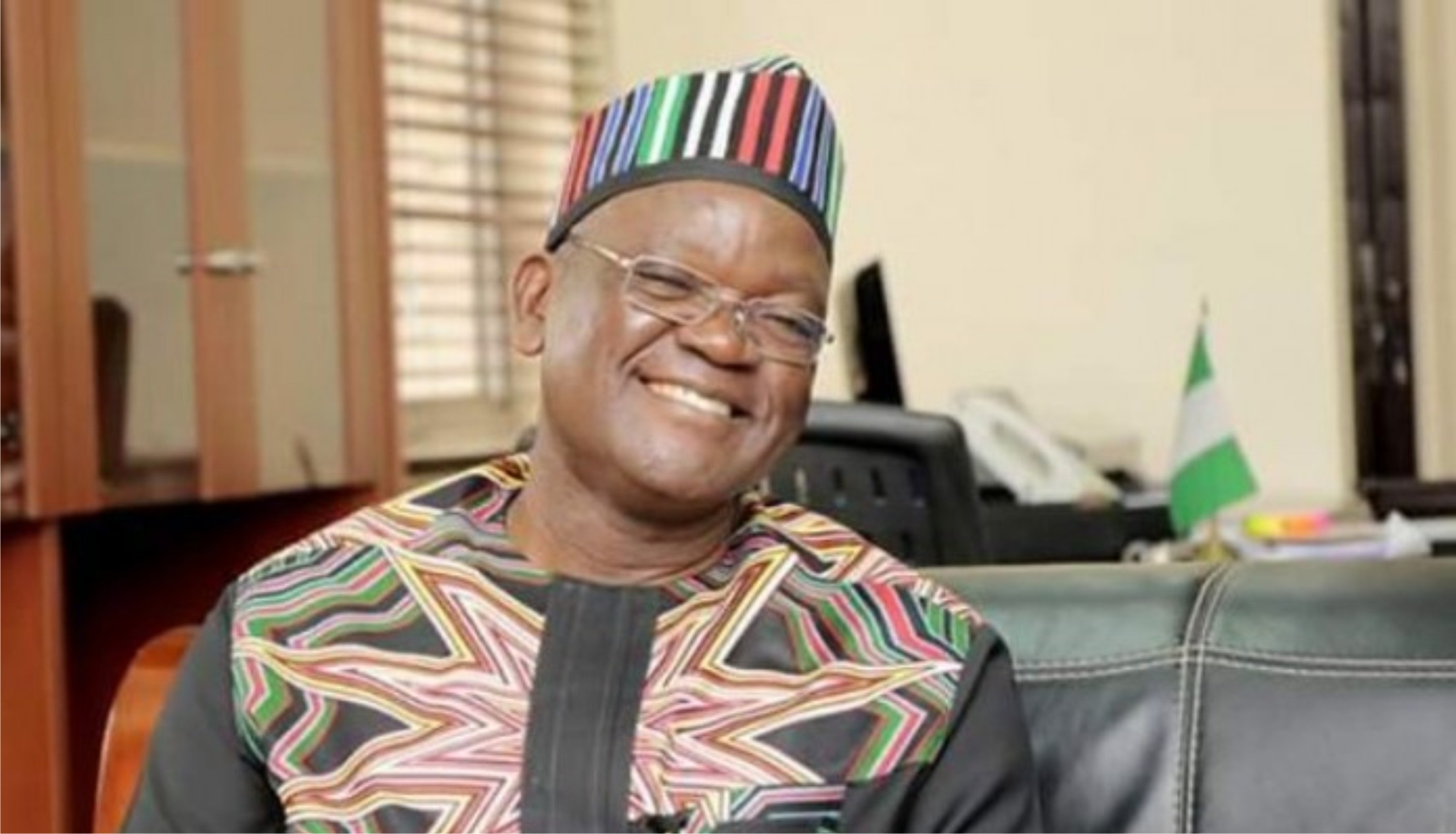 Governor Samuel Ortom of Benue State is to commence legal action against the governorship candidate of the All Progressives Congress, APC, Rev. Fr Hyacinth Alia, and his campaign team over a recent damning statement against his person and office.
The APC governorship candidate in a statement by his Head of Communication, Alia '23, Mr Kula Tersoo, had accused Governor Ortom, of allegedly fleecing the state.
According to the statement, "Governor Ortom and his gang led by Speaker Titus Uba should be ready to tell the people of the state why as the Chief Executive of the state, he roguishly padded the wage bill of the state from N2.7billion to N7.8billion.
"Ortom should be ready to convince the Benue people on why he usually send thugs after the Senior Citizens he is owing over 30 months of pensions and gratuity anytime they are out for peaceful protests."
Reacting in a counter-statement, Governor Ortom through his Chief Press Secretary, Nathaniel, said "the statement in the media, credited to the Communications Team of the disputed governorship candidate and suspended priest, Hyacinth Alia of the APC in Benue State is puerile, unfounded and beer parlour conjectures. The author showed how desperate the APC is willing to market all sorts of barefaced lies to gain unhindered access to the state treasury.
"First, it is baffling that the campaign team of the suspended priest chose to deploy blackmail and falsehood as an art and weapon to ride to power in 2023. We find this absurd and should be completely out of tune with the character of one who wishes to be trusted with state power.
"Hyacinth Alia who has failed in the church and wants to take cover in the political space, now bandy humongous figures of money alleged to have been received and spent by the administration of Governor Samuel Ortom. This is cheap and it shows the level of desperation in that camp.
from electoral defeat in 2023.
"In any case, Alia is not in contest for the 2023 Benue Governorship seat because no primary election was conducted. Even at that, the PDP is strong enough to face any party at the polls next year."
Edey work. Yes e dey work well well