The Untold Story Of Rukpokwu Dance Group
It is an ageless cultural dance but its members must at least clock 18 years of age before joining the cultural troop. It has what is known as selected members who possess great dancing prowess.
The Federal Iregbu Dancing Group of Rukpokwu Community in the Obio/Akpor Local Government Area of Rivers State has been a centre of attraction for the entire Ikwerre ethnic group of Rivers State. The Dance according to history, originated from the Epkeye in Rivers State and was adopted by the Rumuekini people and transferred to the Rukpokwu people.
Rukpokwu people, our correspondent learnt modernised the Iregbu Dance and popularised it to become a household name in the East of the Niger. It was one of those cultural dances that gave both the indigene and non-indigene equal right in the area of membership.
It is an ageless cultural dance but its members must at least clock 18 years of age before joining the cultural troop. It has what is known as selected members who possess great dancing prowess.
Our correspondent further learnt that the Federal iregbu dancing group of Rukpokwu admits both male and female dancers. Masquerades are not allowed in the dance, but dancers must appear in uniform in order to send the expected message and entertain properly.
Its measuring scale was good dancing and singing skills to enable any of its members fit well into any act, (that is: if the person is called to sing or dance, the person in question will do it well).
The Chief drummer (Osugbuala), of Federal Iregbu Dancing Group of Rukpokwu Elder Sunday O Worlu, told Culture and Tourism last week that the advent of churches destroyed many cultural activities.
Elder Worlu noted that cultural event was the main source of entertainment and joy for the locals as it brings them together during full moon periods.
The "Osugbuala" explained that during each Iregbu period, everyone will graciously embrace each other regardless of their previous misunderstanding.
He narrated how spectators were unconsciously responding to the tempting rhythm of the Iregbu Dance without proper coaching of its dance-steps.
In Festac festival in 1974 in Lagos State, the Iregbu Chief drummer hinted that the dance among the top dancing troop, that was invited by the then Lagos State Government to perform.
He admitted that though, the dancing troop did not win an outright prize then in Lagos State, but revealed that it has earlier won the overall prize  at Rumuogba in 1973 at a dancing competition organized by the Obio/Akpor Local Government.
The most beautiful thing about the Iregbu dance was that it has about 12 xelophones, 2 drums and 2 bambo instrument (Ekere) which distinguished it from other cultural troops.
He said then that Paul Worika was in charge of the cultural centre and also helped in his little way to make the dance (Iregbu) a household name.
According to him, the only recorded achievement is that Iregbu leads the local music played in RSTV before its news in languages is cast uptil date.
The Iregbu Chief drummer, told Culture and Tourism how his drumming skills made him popular within and outside the state.
He pointed out that the drums and other instruments were difficult to play, saying that all instrument must have an extra strength for their chosen job.
Elder Worlu, also admitted that the dance is a natural game that does not require much training, hinting that all its instrumentalists manifest at a very early age.
The "Osugbuala" hinted that Iregbu was last played in 2004 at Rukpokwu adding that since age is not longer on his side, no much attention has been paid to it since then.
About revenue, he said that the Iregbu was a major source of income for all its members as they were hired between N15,000 and N30,000  as at then.
Just like the wrestling drum, he said, the Iregbu dance does not forbid anything. He informed The Tide On Sunday that the dance was predominantly patronised by all sectors of life then including churches.
He recalled how late Bishop of the Niger Delta North, Bishop Samuel Elenwo would not attend any invitation unless he was convinced that the Iregbu dance would be present.
He maintained that the dance has no form of ritual or diabolic thing, but a natural dance which its sole aim is to entertain and mimic some societal ills with a view to correcting them.
He regretted that the younger generation are no longer indicating interest in cultural activities.
He argued that cultural events remain  the best way to entertain the local people.
The Iregbu arrow head, also called on government and other concerned authorities to pay more attention to the area of cultural activities.
He maintained that if all cultural centres in the state were revived, that it will among other things, create employment opportunities for the young graduates who may be willing to work in such centres.
Earlier, he has lauded the Rivers State Government over its determination to organise the CANIRIV annually, adding that, it is a welcomed development.
Court Remands Men In Bonny Over Cultism
A Port Harcourt Chief Magistrate Court in Rivers State presided over by A. O. Amadi Nna has remanded four members of Yoruba Community in Bonny Local Government Area of Rivers State in the Port Harcourt Correctional Centre over charges of cultism and conspiracy offences
The four accused persons remanded by the court last Thursday in Port Harcourt included Aboluwge Sunday, (aka Douglas), Tope Alaska, Tao Feak Olayiwola and Bore Ayodeji
The presiding Chief Magistrate had on April 11, 2022 adjourned the matter to Thursday for bail considerations.
However, on the resumed date, Chief Magistrate, Nna declined to grant the accused persons bail after hearing the arguments from the counsel in the matter and ordered that they should be remanded in the correctional custody and directed that the case file be sent to DPP for legal advice .
The presiding chief magistrate later adjourned the matter to 25th of May, 2022 for DPP's advice.
Speaking to journalists after the court sitting, the complainant and Chairman of Yoruba Community in Bonny said what the group wanted from the matter was justice and added that the accused persons and their gang members were hounding members of the association in Bonny.
He said most of them had relocated their families from Bonny to Port Harcourt because of various threats to life by the groups operating in Bonny Local Government Area and urged the state government and Bonny Local Government Council to ensure that those cult gang groups operating in the area were dislodged.
By: Amadi Akujobi
Hotel Management System | Hotel Management Software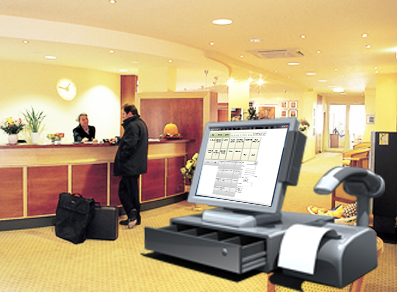 As a hotel industry provider, you know how hard it is to boost profits while giving customers a personalized guest experience. You need hotel software solutions that provide you with what you need, when you need it—whether you work at a large global company, smaller chain, or independent hotel.
Join more than 10,000 hospitality properties worldwide—including some of the world's most recognizable hotels, resorts, and gaming facilities—that use our  hotel software to improve guest experiences and boost profits.
Our  hospitality software systems deliver multi-departmental hotel management software that touches every area of your business, whether it's your financial and asset team; central reservations or corporate office; on-property operations; sales, marketing, and loyalty team; maintenance group; or coordinators of labor and staffing schedules. Our hotel management solutions connect your hospitality-specific strategy and plans to your front- and back-office systems so you can make better decisions and more money. From hotel financial management software, to food and beverage management software, hotel property management software, central reservations, gaming management, and more, you'll get the tools you need to manage availability, rates, reservations, guest profiles, and in-house services.
Join more than 10,000 hotels, resorts, gaming properties and government housing facilities worldwide that use our  Hospitality software, which was developed by technology experts who have more than 25 years of experience in hospitality.
Request a free quote and demo at info@eproafrica.com or call: 0803-478-0061
Rivers: How Wrestling Promotes Peace, Unity
Prominent among the fading cultures of the people of Rivers State is wrestling. In the good olden days, almost all communities in Rivers State could boast of producing wrestling champions. But today, it is difficult to even hear of wrestling as a sport.
Its revival has been a serious issue to some communities within the state while others are yet to decide whether to revive it or not.
The near-death of the wrestling culture is blamed on the influence of  westernisation, just like other cultural activities such as the masquerade or Owu Dance, etc.
Wrestling is also one of the local sports that does not require much resources to organise because all the needed instruments as well as the human resources are available within the locality.
No doubt, the rebirth of  wrestling has become a major issue in some communities in Rivers State, today. It is said that the wrestling  was among the main sources of recreation and entertainment in several rural communities even in some cities where it is still practised.
The game (wrestling) as The Tide One Sunday gathered, does not involve much risk because it is usually a battle between two males of equal body size or persons within the same age bracket.
It is only in few cases that men of different age brackets or body sizes are allowed to wrestle. At times, such pairings are done to produce a champion who will represent the community in an external wrestling championship or even in inter-communal conflicts.
In some communities, champion wrestlers are used as body guards of their traditional rulers and chiefs who are viewed as the custodian of the people.
They (champion wrestlers) were used for almost all the risky jobs and errands in the community, because of the common notion that they possess  extra-ordinary prowess.
It is this sentiment that makes the wrestling champion the favourite of young girls even in marriage. It is said in some communities that every parent would in their inner most mind prefer that their would-be son-in-law is a champion wrestler, not even an ordinary one. The reason being that he will be of great importance to the family both in the areas of family work and defence.
The Tide On Sunday was told that in recent past  some parents would give their daughters to any available champion wrestlers at almost no cost, because they want their family to be respected.
Today, Rumuogba community in Obio/Akpor local government area of Rivers State has taken the bull by the horn to recreate the art of wrestling. To this end, the people have finalised plans to revive the wrestling culture.
The Paramount Ruler of Nye Nwe-Eli Rumuogba, HRH Eze (Barr) Temple N. Ejekwu (JP), Eze Ogba Iji Nu Ede, reasoned that wrestling remains the main source of popularity in the communities.
Eze Ejekwu noted that wrestling also brings peace and unity in the communities where it is still practised.
The monarch pointed out that wrestling is one of the notable cultures of the Ikwerre people and should not be allowed to fade away like many other cultures which he said are almost gone.
He argued that plans are in top gear to bring the wrestling culture back to life in his community.
According to him, both the wrestling drums and drummers are intact, saying that in the nearest future wrestling activities will begin to boom again in the community.
He also told The Tide's Culture and Tourism desk that in his first anniversary which is underway, wrestling match will top other activities as part of the community's effort to ensure that the younger generations do not forget it totally.
The Eze Ogba Nu-Iji Nu Ede, hinted that the community is also planning to invite other communities for a wrestling championship in order to bring back the lost glory of the wrestling culture.
According to him, wrestling, is the easiest way by which the locals can know who is who, adding that it also brings out the best in the man.
The Rumuogba Paramount Ruler, maintained that wrestling promotes unity and friendship among communities, adding that its near-death has done some havoc to the rural communities.
He said champions who emerge during the community's wrestling championship, would be projected to the state level, just as the Woji people have taken their cultural dance to the state level.
He argued that since wrestling promotes peace and unity, the community will always experience a huge turnover in various aspects of its trade due to the friendly environment.
He also informed The Tide On Sunday that the wrestling culture has no fetish practice, wondering why the people are shying away from it.
The young monarch, regretted that the wrestling culture which serves as a huge tourist attraction for the people is fading away with a great speed.
He called on the organisers of the CARNIRIV annual festival to always include wrestling as one of the cultural activities of the Rivers people.
That, he said, will do the much expected magic in the bid to revive the wrestling culture of the people of Rivers State.