S'Africa Faces Mexico In Epic Opener
D-day has arrived for host nation South Africa, who hope months of intense preparation can be translated into victory over Mexico in the opening 2010 FIFA World Cup™ match, today.
Training camps in Brazil, Germany and South Africa under Brazilian coach Carlos Alberto Parreira have reaped reward as the previously underperforming side have gone 12 matches unbeaten. We are ready, says the 67-year-old of a team built around Everton midfielder Steven Pienaar and containing more local-based footballers than originally expected with unfit West Ham  striker, Benni McCarthy among the casualties.
Mexico look stronger and are more experienced than Bafana Bafana (The Boys) with a potentially potent cocktail of youth and experience captained by occasional Barcelona first-team utility player Rafael Marquez. It adds up to an intriguing opening match at the first FIFA World Cup in Africa with international political icon, Nelson Mandela expected to be among a sell-out 90,000 crowd at Soccer City stadium in Soweto.
Parreira, a FIFA World Cup-winning coach with Brazil 16 years ago, needs to get a monkey off his back by winning a match at the tournament with a country other than his own. He took Middle East nations Kuwait, United Arab Emirates and Saudi Arabia to the tournament between 1982 and 1998 without managing to celebrate even one victory.
No host nation has failed to reach the second round since the FIFA World Cup began 80 years ago and three points for Bafana would set them up for a top-two finish and a place among the 16 survivors. After being told for eight months by South Africans to make them proud, Parreira believes he can deliver a second-round place although other group rivals France and Uruguay are also ranked among the leading 20 nations.
"I believe if you want to qualify for the second round you have to do something special and for us that would mean in the technical and skills aspects of the game," says Parreira. "We cannot beat France, Mexico or Uruguay in a physical struggle. My boys have to play well against them with the ball on the ground. This is our big strength. That is what I want the South African team to believe in."
Bafana demonstrated in a draw with Bulgaria last month that they can retain the ball while a victory over Colombia suggested the stars can handle the pressure of playing before a huge crowd. Mandela, plastic vuvuzela trumpets, and a knowledge within the team that an often divided sporting nation has united behind Bafana, may inspire Aaron Mokoena and his team to success.
Mexico had an impressive build-up to the tournament that culminated in a 2-1 Brussels triumph over 2006 FIFA World Cup winners Italy via goals from Arsenal striker Carlos Vela, and midfielder Alberto Medina. Like Parreira, coach Javier Aguirre is a wily old fox when it comes to the big time and at least the 1,800-metre Johannesburg altitude will pose no problems for footballers used to performing at such stamina-draining heights.
He is expected to combine young stars like Manchester United-bound striker Javier Hernandez with veterans like recent West Ham United discard Guillermo Franco. "Mexico have been eliminated in the round of 16 at the last four FIFA World Cup tournaments so we want to make history in South Africa by improving as much as possible."
Aguirre was recalled when a Sven Goran Eriksson-led qualifying campaign came off the rails and boasts that youngsters like Vela and Giovani dos Santos of Galatasaray represent the "best generation in Mexican football history".
GCSS Emerged Winners Of Old Students Football Competition
The Governnent Comprehensive Secondary School, (GCSS), Borikiri, in Port Harcourt on Saturday emerged champions of this year's edition of Port Harcourt Old Students Football Competition. (POSFOOT).
GCSS beat Okrika Grammar School (OGS) 3-1 through penalty shoot- out after they played draw in regulation time,  at Sharks Football Stadium Port Harcourt.
Speaking with sports journalists shortly after the match,  the Chairman/ coordinator of the POSFOOT, was Biria William said the concept of the tournament was to bring  peace, fun and  friendliness as it has been years back.
"The concept of the tournament really is to  bring back peace, friendliness and fun. Those are things we used to enjoy years back when we were in secondary school.
"There were improvements in every edition and I am sure in the fourth edition there will be significant improvement.
"In the first and second editions only four teams participated but in this edition six teams participated. So looking at it, this edition is far better than previous editions.I believe storngly that the fourth edition is going to be a boom.
"I hear Lagos State is trying to emulate our step. I thank God for successful  competition," William stated.
The Chairman of POSFOOT use the medium to call on sponsorship of the tournament, saying that they have tactically created a brand for Old Students of Port Harcourt.
He further thank all the participated teams, saying that all the participated schools were good but that the better side won.
Other schools that participated in the competition were  Stella Maris College, Baptist High School, and  Ennitonia High School.
By:  Kiadum Edookor
Walk-For-Life: Opobo/Nkoro Women Drum Support For Fubara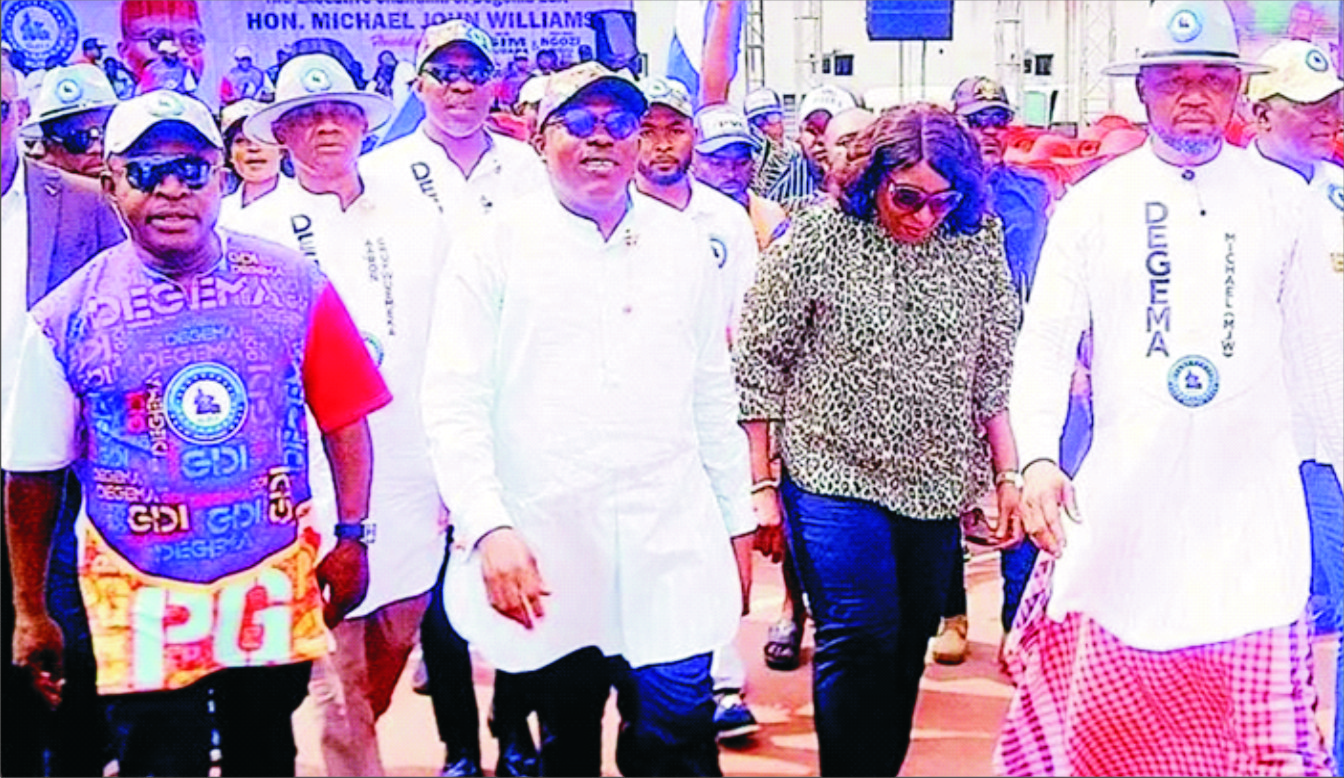 The beautiful women of Opobo/Nkoro Local Government Area, last Saturday, took a unity walk tagged, "A SIMple walk for life" in celebration of God's faithfulness for the peaceful coexistence of the people, while thanking God for the emergence of their son, brother and father, Sir Siminialayi Fubara as the Rivers State's Peoples Democratic Party (PDP) standard bearer for the 2023 general election.
The unity walk, a SIM-ple exercise to SIM-plify the fitness status of Opobo/Nkoro women and girls, led by Mrs Sotonye Toby Fulton, had in attendance wife of Amanyanabo of Opobo Kingdom, Queen Prudence Dandeson Douglas Jaja; women and girls from the 11 political wards of Opobo/Nkoro.
Speaking at the event, Mrs Sotonye Toby Fulton, described the exercise as "a walk for good health, walk for life, and walk in appreciation of the emergence of the Rivers State PDP standard bearer for the 2023 general election, Sir Siminialayi Fubara.
While addressing the cheering crowd, Dame Victoria Sergeant Awuse, appreciated the Amanyanabo's wife, Fulton, former member, House of Representatives, Hon Blessing Nsiegbe, for initiating the programme.
She further hinted that the exercise would move to all LGAs of the state, and thanked the state Governor, Chief Nyesom Wike, for adequately carrying women along in his administration.
Mrs Awuse said that every fitness exercise promotes healthy growth, good health as well as builds a happy family.
She prayed for the victory of Fubara and all PDP candidates in the 2023 elections, and charged the women to "Unite for SIM, get your PVC and vote Sir Siminialayi Fubara."
Also speaking, the former PHALGA Federal Constituency 2 House of Representatives member, Hon Blessing Nsiegbe, expressed gratitude to the people of Opobo/Nkoro for recognising her contributions to the development of the state.
In her remarks, Queen Prudence Dandeson Douglas Jaja, advised the women not to end the exercise at Opobo with one-day outing, but to continue with the exercise going forward and vote rightly.
She advised Opobo women to vote for Sir Siminialayi Fubara and all PDP candidates.
The king's wife thanked the organisers and the beautiful women and girls of Opobo/Nkoro for colourful event, and wished that the activity could be a quarterly exercise.
"Opobo/Nkoro women, vote and protect your vote," she added.
The Leader of Opobo Welfare Women Association, Amaopuorubo Felicia Pepple, assured that Opobo women were mountain movers and would vote massively and defend their votes for Sir Siminialayi Fubara and all PDP candidates come 2023.
Vice Chairman of Ikwerre Local Government Area, Hon Ifeoma Rejoice Nyenwe, while speaking with the press, expressed joy at the impactful event, and appreciated the organisers of the event with special thanks to Governor Nyesom Wike, Sir Siminialayi Fubara and Mrs Sotonye Toby Fulton for the opportunity of gathering women for the special fitness exercise.
At the thanksgiving service conducted by Pastor Martins Achi, praised God for the opportunity to worship Him.
The service was filled with prayers for victory of Sir Siminialayi Fubara and all PDP candidates.
The thanksgiving praises had the 11 wards dancing and praising God in a procession manner as Peter Stonecold led the praises.
Speaking with the press after the thanksgiving service, Opobo/Nkoro Council Boss, Hon Enyiada Cookey-Gam, noted that thanksgiving was the only sure way to ask God for more.
He said, "Opobo/Nkoro women have gathered today in thanksgiving to the Most High God for life, peace and everything we are enjoying as a peaceful people. I'm happy and thanking our Golden Governor, Chief Nyesom Wike, who has given us a wonderful platform to perform, and the emergence of an Opobo/Nkoro son as the standard bearer of our great party, Sir Siminialayi Fubara. Opobo/Nkoro people will forever remain thankful".
Cookey-Gam; Opobo/Nkoro LGA Peoples Democratic Party Chairman, Hon Godwin Manfred Pepple; the Vice Chairman of Ikwerre Local Government Area, Hon Ifeoma Rejoice Nyenwe; Dame Victoria Sergeant Awuse; former CTC Mayor of Port Harcourt City LGA, Hon Orukwem Amadi Oparaeli; were among dignitaries that graced the exercise.
The highlight of the walk was a 20-minute aerobics class conducted by Coach Oge Arima.
By: Nelson Chukwudi
FG Moves To Resume Abuja/Kaduna Train Service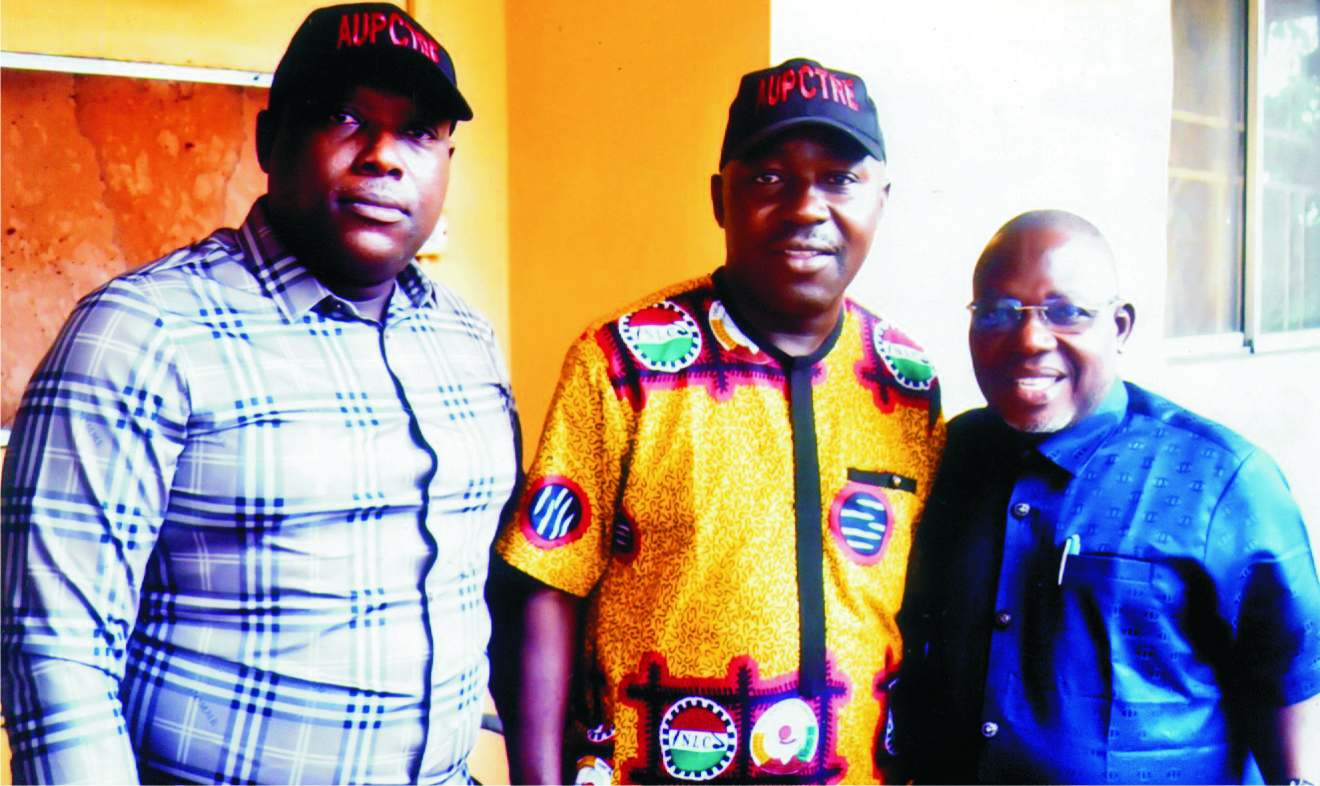 As the Federal Government moves to resume commercial operations of the suspended rail services along Abuja/ Kaduna corridor, the Minister of Transportation, Mu'azu Jaji Sambo, has said that security measures are not to be disclosed as it was paramount to secure lives and properties.
Sambo stated this, yesterday in Rigasa Kaduna State, while briefing journalists on the resumption of commercial activities shortly after inspection of facilities.
The minister, who was not emphatic on the particular date and security measures in readiness to the resumption, said that only God can determine the safety of Abuja, Kaduna passengers.
The minister, however, stated that services would begin before the end of November.
He also, said that the ministry was for the time being creating awareness to enable passengers get used to the comeback operations of Abuja, Kaduna train services.
The minister, said, "on this issue, we have not said the train services will start tomorrow or next but we are trying to ensure that many things are correct before next week. I want to be very categorical about that.
"And now, we have introduced a new system, which is the presentation of National Identification number NIN before obtaining that. Your purchase of a ticket requires you to provide a phone number and a national identification number in order to profile because that is the beginning of the security checks.
"So, at any point in time when a train moves from one station to another we know who and who are on board. If you don't have an NIN you are not going to board our train. It is as simple as that. If you are a minor, an adult will pay for you and will register for you and an adult can only register for not more than four minors".
Sambo, while reiterating efforts to enlighten the passengers before resumption, noted that the people would be made to be aware of the new developments prior to the resumption.
"Now, we want to give sufficient time for the Nigerian public to listen to these and assimilate this new system? Because if we start tomorrow, a lot of people will be disgruntled: Some of them may ask why we didn't tell of new changes? Some may ask, why didn't they give us adequate time to do it? So, we want to give them ample time definitely between three, four, five days, certainly not more than a week".
Meanwhile, the minister said he has noted a number of measures taken already in readiness to the resumption, stating that he travelled from Idu Abuja to Rigasa in Kaduna State in order to assess the state of readiness of train services.
He said, however, that a number of measures have been put in place in order to ensure that life and property would be secured when they resume services, stating, "I am satisfied with what I have seen. Of course, there are one or two three areas that need to be addressed. We're going to address them immediately."
The minister also explained that there would be likely increase in ticket fares when the services resumes.