Juanita Offers Guests Special Treat
In a bid to help its highly esteemed guests experience the best of their world, Juanita Hotels Limited has packaged Special Weekends offer designed to give the guests special weekend treat,
The hotel's Human Resource Manager, Mr. Owonibi Ekundayo, told The Tide On Sunday that it is a highly competitive weekends as the rate slash cuts across every sphere of the hotel.
According to Ekundayo, the weekend package includes live band which takes place 4pm till midnight, family buffet, Sunday 4pm to midnight and happy hour from 6-7pm daily.
Commenting on this special package, the Food and Beverages managers, Mr Chris Praise Duru, said the buffet consists of assorted seafood dishes with riverine touch.
He added that the family brunch which takes place every Sunday comprises assorted Mediterranean, Asian, Chinese and continental cuisines designed specially for family and friends' Sunday relaxation.
The new jewel in the hotel industry in the city of Port Harcourt has manifested in so many significant ways.
One of the ways Juanita sets itself as a jewel is that it provides a perfect end to the day's hustle and bustle with its exquisitely decorated rooms that offer the guests a luxurious adaptation of the 21st century living. A short walkway behind the garden area leads one to the hotel's 65 luxurious rooms.
The signature Restaurant offers a fusion of eastern and western Mediterranean cuisines with lots of local touch.
The elegant Restaurant is recognized as the trendy place to dine. And it gives you the many options for private parties and dinning even as the venue and menu are sure to suit your need and budget.
The hotel's state of the art designed Mosaic bar offers the finest international wines, best brewed beers and other assorted drinks. The Lagoon Cocktail Bar over looking the pool is the best atmosphere for traditional drinks, exotic cocktail parties and finger foods of your choice while the pizza corner is a delight of mouth-watering dishes.
For Juanita, there is only one thing that is greater than all the departments or units and that is the guest satisfaction. And the hotel is able to achieve this by making all the departments to harness their respective strength.
The hotel also, has a conference hall, three board and meeting rooms with a capacity for six hundred and fifty persons for group events, conferences, meetings seminars, retreats, product launches among others.
It is strategically located in the beautiful, tranquil and serene environment of old Government Reserved Area, at 47 Herbert Marcauley Street, Amadi Flat, Port Harcourt. It is a short drive to Government House, Golf club and shopping centre of the garden city, and 40 minutes drive to the International Airport.
The hotel combines world renowned hospitality service with exquisitely laid accommodation and is rated as the latest upscale hotel in the South of Niger nay a Jewel, South of the Niger.
Ntubiri is a local delicacy of the Ikwerre ethnic nationality, usually prepared with water yam extract. It is commonly patronised in the day as lunch or some time at night when heavy meal is not required Ntubiri is a great source of fiber, potassium, manganese, copper, and antioxidants. It is linked to various health benefits and may boost brain health, reduce inflammation, and improve blood sugar control.
To prepare a serving for a standard family, get a standard size water yam tuber, crayfish or fresh prown, oil, periwinkle (unprocessed), pepper, salt, onion, and seasoning cube if desired.
Thoroughly wash the yam, peel and grate.Wash your fresh or dry prown, cut the periwinkle, slice your onion, and mix the yam substance with the ground crown, pepper, salt, seasoning and set aside
Set your pot on your source of heat add a little red oil. When hot, put the sliced onion and the washed periwinkle and allow to boil in the oil. Put a little water and then gently put the yam mixture, cover and allow to cook for ten minutes.
The meal can be served with any chilled drink. Enjoy your weekend.
Cowpea And Nutritional Benefits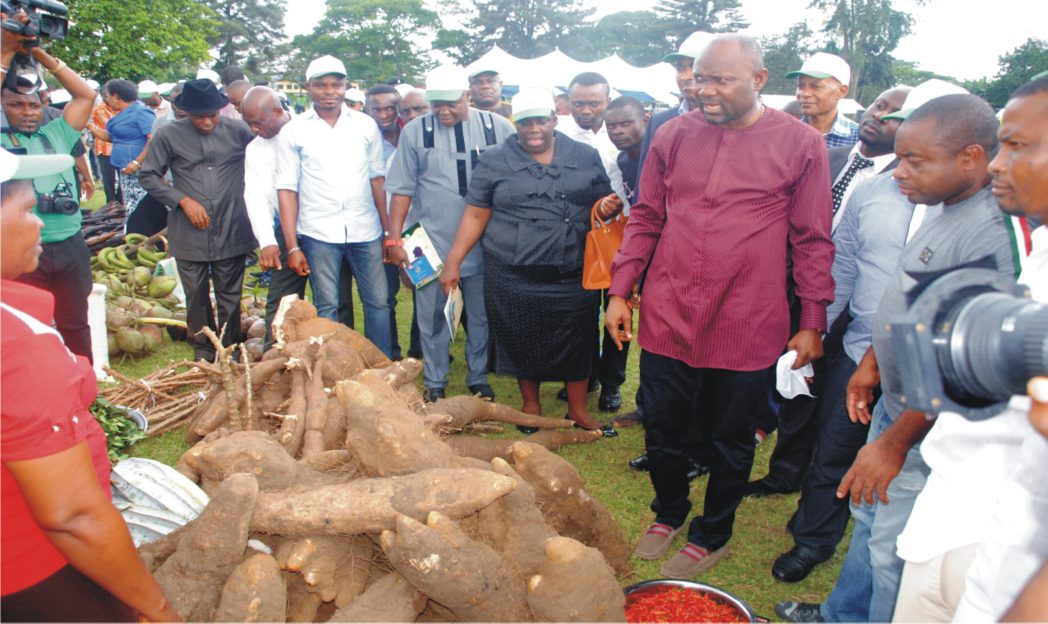 Cowpea contains flavonoids also called bioflavonoids which are mainly found in legumes, citrus fruits, red wine, apples etc. The antioxidants are very good for the body as it helps in the fight against cancer, reduce cancer risk and other health conditions such as stroke, heart diseases and asthma.
It also contains folate which helps in the body's red blood cell production and in dead cells regeneration.
Helps Boost the Immune System
Adding cowpeas to your diet may help in boosting your immune system, for example, some of the antioxidants which can be found in kidney beans help to remove the free radicals in the body, thus making the immune system stronger.
Cowpea is an edible bean which is predominately cultivated and eaten in Africa and Asia, and in other parts of the world especially countries in the arid areas.
There are also various species of cowpea or beans present globally, and though they may be commonly referred to as beans, they have names specific to them, this includes Black-eyed peas which are popularly referred to as White or Brown beans, Adzuki beans, Sweet beans, Black Beans, Chickpeas, Kidney beans, Mung beans, Pigeon peas, Pinto beans, Bambara beans etc.
In some countries, beans have its own local names such as Chawli for Blackeye beans in India, Chori for Adzuki beans in India, Ewa for Blackeye beans in Nigeria and also Black Beans (popularly called Akidi), Pigeon peas (fio-fio).
Beans in most countries, especially in Africa is the primary protein food source and can be specially cooked by boiling either as white beans or porridge beans; in Brazil, the black beans are cooked and served with stew and the food delicacy is known as Feijoada.
Cowpea or beans can also be processed into various nutritional grades of products for diverse purposes while maintaining its nutritional value.
Beans can be grounded into flour known as beans flour which is used in the making of moi-moi (beans pudding), Akara (beanballs or cakes) and can be commercially used as a baking flour too.
Cowpea And Nutritional Benefits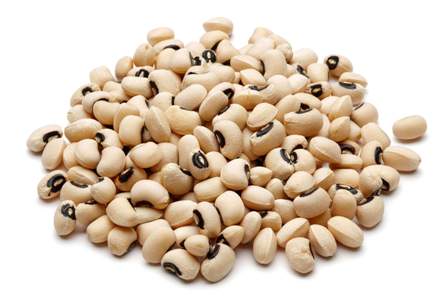 The antioxidants which are present in cowpeas and other legumes helps in the removal of the chemical substances or toxins in the body, thereby providing the body with a better health condition.
Induces Sleep
Just like other proteinous foods, cowpeas contains also tryptophan which helps to induce sleep and can help alleviate other related sleep disorders such as sleep apnea, insomnia and more.
It also helps stabilize mood swings, restless especially in the night, anxiety and more.
Helps in Weight Management
It also helps in weight loss, as the fibre (dietary fibre) content in cowpeas or beans can help in reducing appetite and craving for foods thereby eliminating situations of extra foods intake or overeating.
It also contains low calories and also has low cholesterol content.
Improves the Skin
Cowpeas is one of the bodybuilding foods which provides maximum benefits to the body in general, not only does it help in the normal functioning of the body but it also helps improve the skin.
The vitamins in cowpeas such as vitamin A and B, as well as proteins and antioxidants, present helps to improve the skin as it protects it from ageing, wrinkles, etc., and also repair the body tissues.
Makes Bone Healthier
Cowpeas also contains numerous vitamins and minerals which are good for the bone such as iron which only does not help in the prevention of anaemia but also produces collagen which is one of the major components found in the bone.
·It contains magnesium which plays a vital role in the bone structure, this mineral works together with calcium as it helps in the absorption of calcium thereby processing it to provide the bones with the firmness and strength that it needs. it also helps in keeping the calcium level in the body normal.
Manganese is also one of the minerals which can be found in cowpeas as it helps in the absorption of the mineral – calcium, and it also helps in better functioning of the nerves and brains.
·Few kinds of beans such as Pinto beans contain a small amount of calcium which is also one of the main essential nutrients that the bone needs.